Business
What is Composable Business-IT changes seen at IBM Japan event "XCITE"-ZDNet Japan
At the event "IBM Software XCITE Spring 2014" held from May 21 to 22, nearly 100 lectures and sessions were held in two days on the theme of how IBM software can be used for cloud, big data analysis, mobile and social. It was unfolded.
"Three changes: big data, cloud, and engagement are about to transform the world. How can companies grow in these changes? That's the theme of this event." XCITE, the first comprehensive event that brings together IBM software, kicked off with the words of Martin Jetter, the company's president.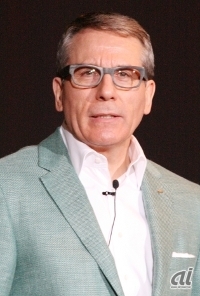 Mr. Martin Jetter, President and CEO of IBM Japan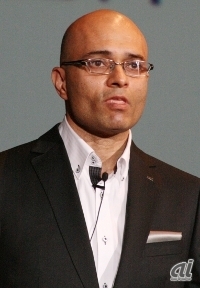 Mr. Vivek Mahajan, Senior Managing Executive Officer, General Manager of Software Business Division, IBM Japan
IBM events have traditionally been held on a solution-by-solution basis. But trends such as big data and the cloud are moving across territories, and their solutions also need to be offered across territories. "Change has begun. IBM is determined to be at the forefront of that change. We will make a significant investment," Jetter emphasized.
Next, Mr. Vivek Mahajan, Senior Managing Executive Officer and General Manager of Software Business Division, said about the situation of IBM software in Japan, with 5.34 million business people using collaboration software, more than 300 business partners, and the IBM Developer Works community. Introduced 47,000 developers who participated in the event.
IBM's value to customers is "We can provide solutions with business, IT operations, and developers as the three pillars. Big data, analytics, and Watson Foundations for data challenges. SaaS, BlueMix, for cloud challenges. There is a pattern technology of SoftLayer and Pure Systems. "
The keynote speaker was Deepak Advani, General Manager of Cloud & Smarter Infrastructure, IBM Software Group. Under the title of "New Business Developed by Big Data and Cloud-Business Platform in the 21st Century-", we introduced big data and cloud with keywords such as "System of Engagement", "Actionable Insight", "Dynamic Cloud", and "Composable Business".
The System of Engagement is an "information utilization system for collaboration" and refers to a system for collaborating with business partners and customers by utilizing the cloud and social. Along with the standard business processing system System of Record, it is important to be able to execute knowledge in real time using data.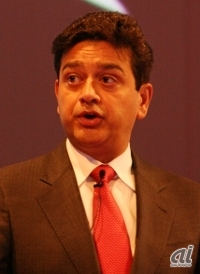 Deepak Advani, General Manager, Cloud & Smarter Infrastructure, IBM Software Group
The key to this is Actionable Insight, which is knowledge linked to decision making and action.
"We need Actionable Insight in everything from developing new business models to optimizing business processes, optimizing costs, risk management, and customer retention. At IBM, Watson Foundations is also the foundation of big data analytics. We can deal with these with such things. " He introduced that Teikoku Databank analyzed a large amount of data and used it to optimize business processing.
Dynamic Cloud is about interconnecting, coordinating, and dynamically using all types of clouds and IT. IBM has announced a policy to convert software to SaaS, and will deploy BlueMix for PaaS and SoftLayer for IaaS.
"The cloud is the business model itself. You can build your business on the cloud using building blocks. Composable Business shows that, and Dynamic Cloud makes it possible," Advani said.
Read all ZDNet Japan articles by email every morning (free registration)