Food
Active high school students completely produce "food festival"! "WORLD CUP-FOOD FES 2015" will be held! -Akasaka Sacas has a "World Cup of Food" in which 20 countries compete- | Works Applications Co., Ltd. press release
Works Applications Co., Ltd. (Headquarters: Minato-ku, Tokyo, CEO: Masayuki Makino, hereafter Works) will be at Akasaka Sacas on Saturday, November 14th and Sunday, November 15th, 2015. We will hold a food festival "WORLD CUP-FOOD FES 2015" produced by high school students from scratch.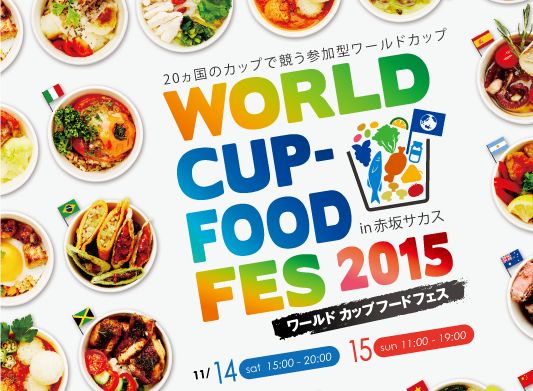 "WORLD CUP-FOOD FES 2015" is a project to promote global education with Works and general incorporated associations with the aim of providing young people who will lead the next generation with early social experience and growth opportunities for "human resources who think and act for themselves". It is a food festival jointly held by GiFT). Active high school students serve traditional dishes from 20 countries around the world, such as Brazilian pastiu, Australian lamb roasted, and Finnish rohikate, in cups of the same shape and size. In addition, we will carry out a participatory program "Food World Cup" that decides the No. 1 cup food by voting of general visitors and evaluation of special judges.
● Active high school students think from scratch and completely produce "WORLD CUP-FOOD FES 2015"
-Learn the difficulty and joy of providing value to society-
At "WORLD CUP-FOOD FES 2015", active high school students produce everything from planning to managing food festivals and providing products from scratch. What is unique is that high school students think from scratch and carry out the entire manufacturing and retailing process, from product planning to procurement, cost control, cooking, quality control, and product provision. Through this food festival, you will experience the difficulty and joy of providing value to the real world by experiencing the reaction that the buyer shows to your plans and products that you have thought through for more than half a year. In addition, the top three teams who have achieved excellent results in the "World Cup of Food" will be given the right to participate in overseas programs, and will have the creativity and execution power acquired through this food festival to enter the global society. I will challenge you.
● Purpose of holding the practical education program "WORLD CUP-FOOD FES 2015"
Works has set "a place for critical workers to play an active role" in its corporate philosophy. Critical workers are human resources who can create new value from scratch, and we believe that they will create innovations that will drive the world economy. Especially in the present age of globalization and ICT, "the ability to think and act for oneself" is important in the flood of various information. What value does Works have for society by implementing "WORLD CUP-FOOD FES 2015" as a practical educational program to cultivate such power, and acting by repeating trial and error based on its own ideas? We will provide you with an opportunity to learn in a real way whether it will affect you.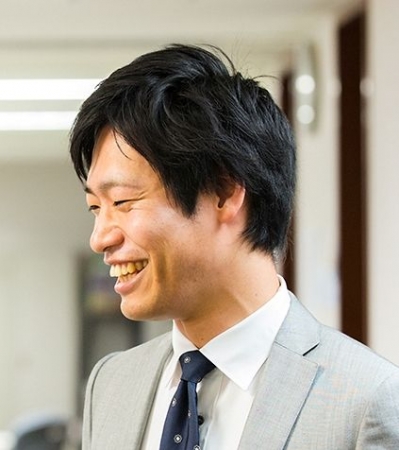 Works Applications Fumiaki Sato
This is the second hands-on educational program for high school students this year. In the coming era, instead of passive education that only stuffs knowledge and learns solutions, in a business society where there is no correct answer, "to create things that are recognized as valuable in society, my actions and I think that more active learning is needed, such as "designing what you should learn by yourself", "combining the collected information and making trial and error", and "after making mistakes, you realize what you lacked". The concept of this food festival, "expressing the world's cuisine in one cup," was devised by the high school students themselves and proposed to us organizers. In addition, in order to solicit sponsorship, adults made surprising "penetrating" behaviors one after another, such as making presentation materials by themselves and visiting companies, and starting negotiations with entertainment agencies to call talents. rice field.
I realize that if we can get rid of the "high school student" framework and raise our eyes, they can grow forever. Therefore, we do not spoil them because they are high school students, but evaluate their thoughts, actions, and attitudes as equal business people, and collaborate with confidence. If you ask them, "What about your achievements and attitude as a professional?", You will be seriously regretted, deepen your thinking, and produce even higher output.
For those who come to "WORLD CUP-FOOD FES 2015", please do not judge that the products and services they provide are "because they are high school students", but give them a voice as a consumer. I'm happy.
● Overview of "WORLD CUP-FOOD FES 2015"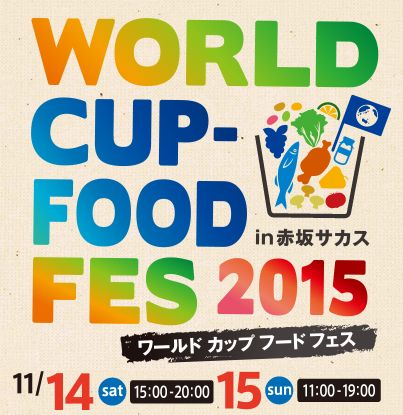 name: WORLD CUP-FOOD FES 2015
Organizer:
Works Applications Co., Ltd.
Global Education Promotion Project
Sponsorship:Minato-ku
Cooperation: Specified non-profit corporation Isek Japan, University of Tokyo Advertising Study Group
Date and time:
Saturday, November 14, 2015 15: 00-20: 00
Sunday, November 15, 2015 11: 00-19: 00
venue: Akasaka Sacas Square
Official HP: Http://www.worksap.co.jp/wcff/
Official Facebook: Https://www.facebook.com/thebunkasai
* On the day of the food festival, a participatory program "Food World Cup" will be held in which visitors will vote on the stage as one of the judges and decide the No. 1 cup food.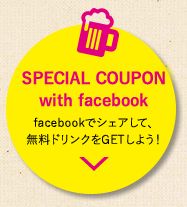 For those who share the official homepage (http://www.worksap.co.jp/wcff/) with the name of the country of the dish you want to eat on Facebook, "a drink (beer, wine)" , Soft drinks, and other alcoholic beverages) "is a gift! Please show the staff the screen shared at the drink counter on the day.
* Only once per person.Cannot be used with other coupons
● List of foods opened(The school in parentheses is the school to which the team representative belongs)
① Australian lamb roasted in the oven (Azabu High School)
② Spanish octopus Ahijo (Azabu High School)
③ Cepelinai, Lithuania (Kanagawa Prefectural Kamakura High School)
④ Indian Matcha Filni (Azabu High School)
⑤ Vietnamese medicinal food pho (Shirayuri Gakuen High School)
⑥ Turkish Saba Sand (Seiko Gakuin High School)
⑦ Korean black pork rice ball jjigae (Keio Senior High School)
⑧ Swiss raclette (Kokugakuin Kugayama Junior and Senior High School)
⑨ Brazilian Pastiu (Komaba High School attached to Tsukuba University)
⑩ Italian tomato risotto (Shibuya Education Academy Shibuya High School)
⑪ Chinese wonton soup (Kichijo Girls' High School)
⑫ Dutch Waffle (Waseda University Honjo High School)
⑬ France's Bae de Nonne (Chiba Prefectural Matsudo International High School)
⑭ Finnish Rohikate (Tokyo Gakugei University High School)
⑮ Argentine Empanada (Seiko Gakuin High School)
⑯ Jamaican Jerk Chicken (Kokugakuin Kugayama Junior and Senior High School)
⑰ Senegalese Mafe (Shibuya Education Academy Makuhari High School)
⑱ Indonesian Nasi Goreng with Sate (Kaetsu Ariake High School)
⑲ Thai Zenzai-style Sark Gaddy (Japan Women's University High School)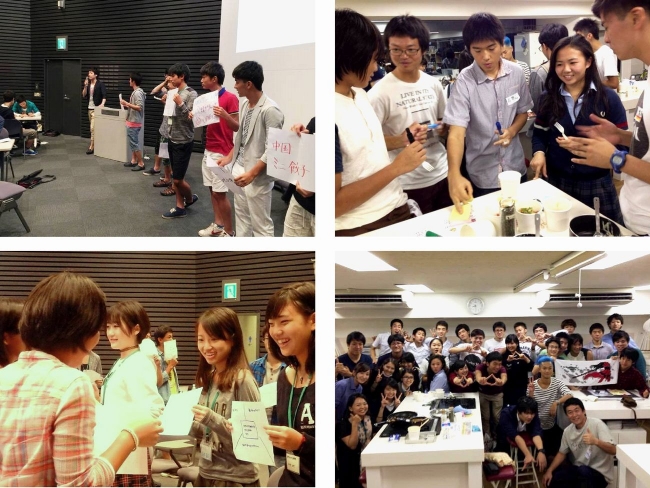 * Participating high school students
* These are not product samples, but are photographs of prototypes actually cooked by high school students, and will be the actual products provided at "WORLD CUP-FOOD FES 2015".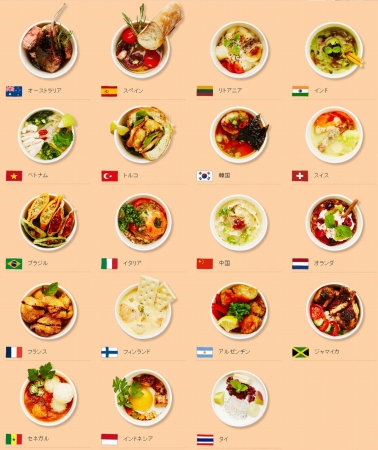 ● Access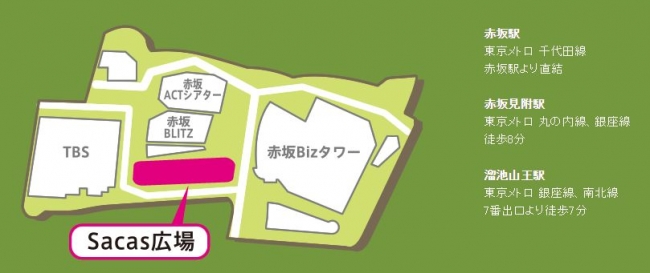 [About Works Applications]
◆ "Changing the" work "of the world" — A company that seriously works on solving problems that no one could achieve.
Currently, it has won the No. 1 share in the domestic market with the world's leading foreign-affiliated companies as competitors. It plays a central role in the management of major companies and government agencies.
"HUE", a business application for major companies provided by Works, is the world's first software that provides an unprecedented user experience and a completely new way of doing business through high-speed processing using distributed technology and big data analysis using artificial intelligence. Information is no longer input and collected, it is a time of choice. It learns the user's operation and automatically executes the process. With a response speed of 0.1 seconds that people feel instantly, we suggest optimal information. "HUE" frees business people from complicated work and provides time for relaxation and thinking.
◆ The excitement of "It's super fun to be able to do things you've never done before!"
Works has been thoroughly committed to human resources since its founding, with the corporate philosophy of "a place for critical workers to play an active role." The human resources we are looking for are those with high problem-solving abilities that have both logical thinking (logical thinking ability) and creative thinking (thinking ability). We call such human resources who create new value from zero to one without being bound by preconceived ideas as critical workers. Works aims to be a company where critical workers can inspire each other and maximize their abilities.
◆ Works Applications Co., Ltd.
Trade name: Works Applications Co., Ltd.
Established: July 1996
Representative: Masayuki Makino, Representative Director and Chief Executive Officer
Capital: 3,626,506 thousand yen
Location: 1-12-32 Akasaka, Minato-ku, Tokyo Ark Mori Building 19th floor
Business: Development, sales and support of business applications (ERP) "COMPANY" and "HUE" for major companies
Sales: 36,574 million yen (consolidated) * As of the end of June 2015
Number of employees: 3,907 (consolidated) * As of the end of June 2015
Website:
Product site: http://www.worksap.co.jp/
Recruitment site: http://career.worksap.co.jp/

Source link