Food
[FOOD BOAT]Marui Bussan, which boasts the largest share of snow ice in Japan, established a corporate brand "FOOD BOAT" New product "Snow Ice Powder" announced at "FOOD TABLE 2017"!
Marui Bussan Co., Ltd. (Headquarters: Tomioka City, Gunma Prefecture, President: Wei Zhao Cho, hereinafter referred to as Marui Bussan), which operates food wholesalers such as Taiwan-born popular sweets "Snow Ice" and "Tapioca", has a corporate brand "FOOD". BOAT" (food boat) will be established on Wednesday, February 15, 2017. Along with that, we will also start selling new products such as "Snow Ice Powder" that allows you to easily make your own original snow ice.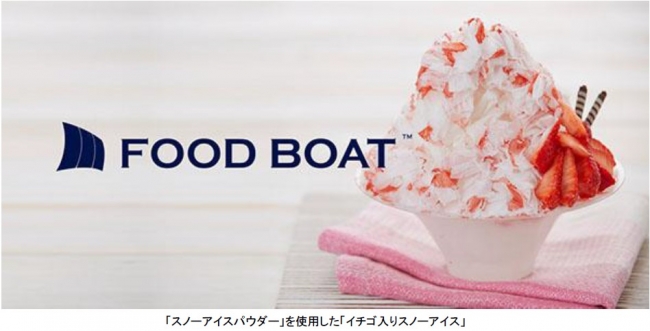 "FOOD BOAT" is a corporate brand that aims to be a "trading company that invents new food experiences". In addition to developing original and attractive products, we cooperate with producers to improve products for further quality improvement, listen to the voices of distributors, and streamline and optimize products and operations. The goal is to bring about innovation in We go anywhere in the world to find attractive foods, produce various products, and deliver safe ingredients that everyone can feel at ease.
With the launch of "FOOD BOAT", we have added a revolutionary new product to our lineup in order to fulfill our mission of making everyone involved in the store, manufacturer, user, and product happy.
The new product "Snow Ice Powder" is a groundbreaking product that allows you to easily make snow ice simply by mixing water with our proprietary vanilla powder and freezing it. Since it can be stored and distributed at room temperature, it is easy to handle and can reduce costs. By adding fruit toppings and flavors, you can develop your own new menu. Since the cost is cheaper than normal type snow ice, it can be used for free menu development and pursuit of taste. In addition, OEM
orders for original menus are also possible.
We aim to be an "opportunity" to create new possibilities and diversity of snow ice by allowing each company to develop snow ice that is free and full of originality, without being bound by the existing concept of snow ice.
* OEM Manufacturing products for other companies' brands

Marui Bussan Representative Director CHAO WEI TSO Comment
To the further future of Marui Bussan corporate brand "FOOD BOAT"
It has been 11 years since we brought Taiwanese snow ice to Japan. It is not a temporary boom, but is becoming established as a corner of ice cream culture in Japan.
In 2017, Marui Bussan, which has been producing various products, has created a corporate brand "FOOD BOAT" with many original products, and established "M Global Co., Ltd." as a foundation for overseas expansion. Looking toward the future, we will set sail around the world to deliver exciting new food experiences.
Opened a store at "FOOD TABLE in JAPAN 2017"
"FOOD BOAT" is an exhibition "FOOD We will exhibit at TABLE 2017. We will be reborn as "FOOD BOAT" and introduce our evolved products and services, so please stop by our booth when you visit.
Date: February 15th (Wednesday) to 17th (Friday), 2017 10:00-17:00 (until 16:00 on the 17th)
Venue: Makuhari Messe Booth No.1-423
Overview of Marui Bussan Co., Ltd.
■ Company name: Marui Bussan Co., Ltd.
Location: 735 Miyazaki, Tomioka City, Gunma Prefecture 370-2453
■ Contact: TEL 0274-63-1293
FAX 0274-64-4645
Email marui@marui-bussan.com
Sales offices: Tokyo Sales Office 〒170-6045 Room 25, 45th floor, Sunshine 60, 3-1-1 Higashi-Ikebukuro, Toshima-ku, Tokyo
Osaka Office Room 903A, 9-2-27 Tanimachi, Chuo-ku, Osaka-shi, Osaka 542-0012
Kyushu Sales Office 3-10-17 Mitoma, Higashi Ward, Fukuoka City, Fukuoka Prefecture 811-0201
■Representative name: Representative Director CHAO WEI TSO
■ Year of establishment: 1993
■ URL: http://www.foodboat.co.jpIntroducing part of the "FOOD BOAT" brand product lineup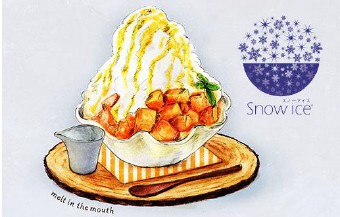 ■ Ever-evolving "FOOD BOAT" snow ice
Different from shaved ice or ice cream, it has a new texture that melts in your mouth like light snow. Snow ice is gaining a position as a standard sweet, with a wide range of developments from large shopping centers to theme parks, sightseeing spots, amusement parks, and spas. A revolutionary new product "Snow Ice Powder" that makes it easy to make original snow ice is also available!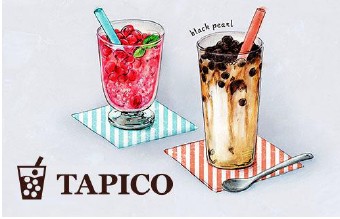 ■ FOOD BOAT's specialty "tapioca"
Easy defrosting! Authentic chewy tapioca. Tapioca is one of the most popular dessert beverages. It has become a popular dessert at convenience stores, cafes, theme parks, and more. FOOD BOAT's tapioca is made with a special method and has a chewy texture. In addition, the new product "TAPICO", which is easy to operate and convenient, comes in a flavored, sauce-filled, one-serving pack!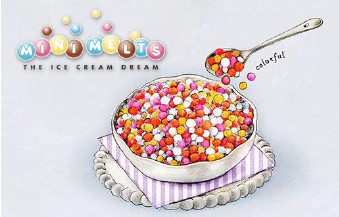 ■Can be stored at -18℃!cute tububu ice cream
"MINI MELTS ICE CREAM"
Can be stored at -18℃! Mini Melts ice cream is a small ball-shaped ice cream that is instantaneously frozen in liquid nitrogen at -196°C. Even though it is smooth, the ice cream that melts in your mouth and spreads gently contains almost no air. The cute and pop-looking fashionable ice cream is sold in 29 countries around the world and is popular with women and children!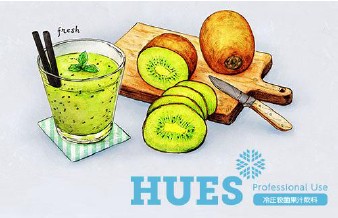 Japan's first cold-pressurized fruit juice drink
"HUES Pro Professional Use"
Landing from Japan! Because it is a "cold pressure sterilization" method that goes beyond cold press juice, the taste of fruits and vegetables is as it is! HUES is a brand developed by Cold Pressurize in Thailand. Cold-pressed juice is sterilized with low-temperature heat and ultra-high pressure, so enzymes and vitamins are hard to break down. Not only is it delicious, but it is also highly nutritious, making it a healthy fruit juice drink. It has excellent preservability, so you can easily take it in.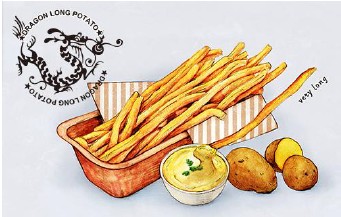 ■ Surprising length "Dragon long potato & Hot Cheese"
Amazing length! Dragon long potatoes are about 30 cm long and full of volume! The outside is crispy and fragrant, and the inside is fluffy and delicious even when cold. You can share it with your friends, and it is very popular as a takeout menu for events. It is an excellent product that is easy to operate and can be stored at room temperature. Furthermore, if you have a cheese dispenser that allows you to pour hot cheese at any time, the taste will be doubled!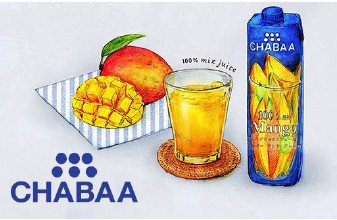 ■Easy to enjoy tropical fruit juice! "CHABAA JUICE"
100% tropical fruit juice! A Thai juice brand that sells only rare tropical fruits. It is a 100% concentrated reduced juice that is safe and secure without sugar, preservatives, or coloring. It is also convenient that it can be stored at room temperature because it is made of Tetra Pak. Mango, guava, passion fruit, lychee, blood orange, and pineapple are available in 6 varieties!
Source link