Lifestyle
MUSIC PROGRAM "TOKAIRADIO x TSUTAYA LIFESTYLE MUSIC 929" that sends LIFESTYLE through music Yuji Sakai (Gospellers) is appointed as a new personality!
The popular program "TOKAIRADIO x TSUTAYA LIFE STYLE", which has been broadcast since October 2015, is a collaboration between Tokai Company (hereinafter, TSUTAYA) of TSUTAYA Co., Ltd., which develops TSUTAYA in the Tokai area, and Tokai Radio Broadcasting Co., Ltd. (hereinafter, Tokai Radio). We are pleased to inform you that Yuji Sakai (The Gospellers) will be appointed as the new personality of "MUSIC 929" from April.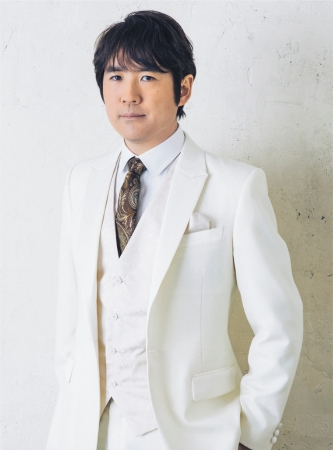 This program is a wide FM (FM92.9 MHz) flagship program that Tokai Radio started in October 2015. In order to make the listener's LIFE STYLE even more enjoyable, as a music program that sends out various music, the selection of songs with outstanding individuality of each personality is attracting attention.
At the end of March, "matty (Sonar Pocket)" and "Binetsu Danji" graduated from the program, and from April, "Yuji Sakai (The Gospellers)" from Kariya city will be in charge of broadcasting on Monday. increase.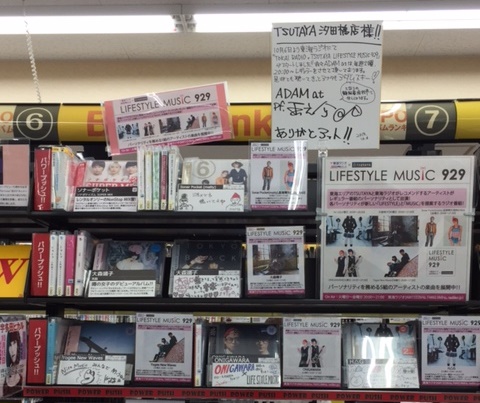 In addition, at about 70 TSUTAYA stores in the Tokai area, we are making efforts to link the program with the TSUTAYA store, such as developing the music of the program personality in the corner, and the music life that matches the life scene of listeners in the Tokai area. We are making a proposal.
TSUTAYA and Tokai Radio will continue to support the creation of music movements born in the Tokai area, and by proposing points of contact with music that will impress TSUTAYA customers and radio listeners while making the best use of their respective characteristics, Tokai We will contribute to the revitalization of the music scene in the area.
[Program overview]Program name: TOKAIRADIO x TSUTAYA LIFESTYLE MUSIC 929
On air: Monday-Thursday 26: 00-27: 00 (Tuesday-Friday 20: 00-21: 00 during the night off period)
Channel: Tokai Radio (AM1332kHz, FM92.9MHz, radiko.jp)
Official site: http://www.tokairadio.co.jp/program/lifestylemusic929/ [Introduction of personality in charge]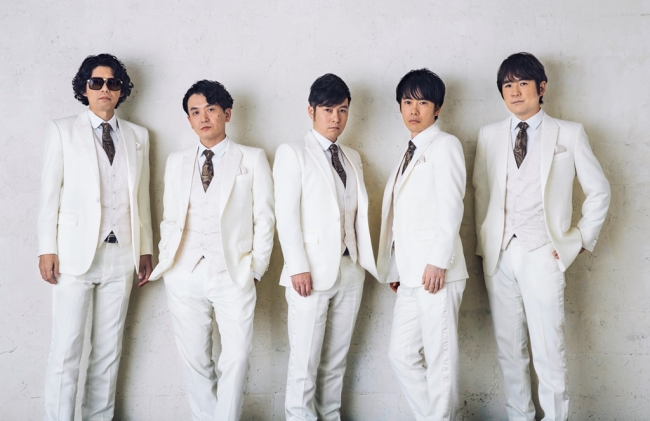 ■ Person in charge: Monday
■ Personality: Yuji Sakai (The Gospellers)
■ Profile:
A vocal group consisting of Yoichi Kitayama, Kaoru Kurosawa, Yuji Sakai, Tetsuya Murakami, and Yutaka Yasuoka.
Made his major debut in 1994 with the single "Promise". Since then, she has released numerous hit songs such as "Towa ni", "Alone", "Stardust City", and "Mimosa".
In addition, he develops versatile activities such as providing music to other artists, producing, and solo activities. As a pioneer of Japanese vocal group, he has released works in Asian countries.
The best album "G20" commemorating the 20th anniversary of the debut released in 2014 won the 2nd place on Oricon's first appearance. The single "Fly me to the disco ball" will be released on February 22, 2017, and the original album "Soul Renaissance" will be released on March 22 for the first time in 2 years and 6 months.
From April, it has been decided to hold a national tour "Gospellers Slope Tour 2017" Soul Renaissance "" that will tour 34 performances in 31 cities nationwide.
■ Official site: http://www.gospellers.tv/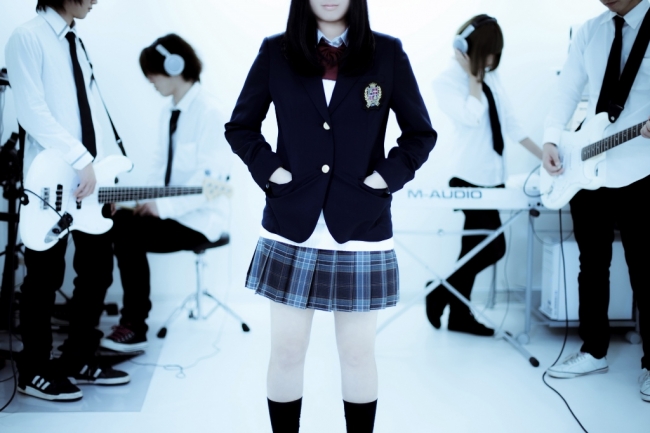 ■ Charge: Tuesday
■ Personality: H △ G (hug)
■ Profile:
Vocal (Chiho) + creator group = H △ G (hug).
A next-generation J-POP artist who visualizes concepts such as "nostalgic" and "painful" that can only be expressed in Japanese and disseminates them all over the world.
On March 22, 2017, the only single album "1 / f Fluctuation" released about 3 years ago will be fully rented at TSUTAYA nationwide !!
Furthermore, on May 10, 2017, the long-awaited new work "Koe-VOCALOID Cover Album-" will be released by Universal Music!
■ Official site: http://hag-official.jp/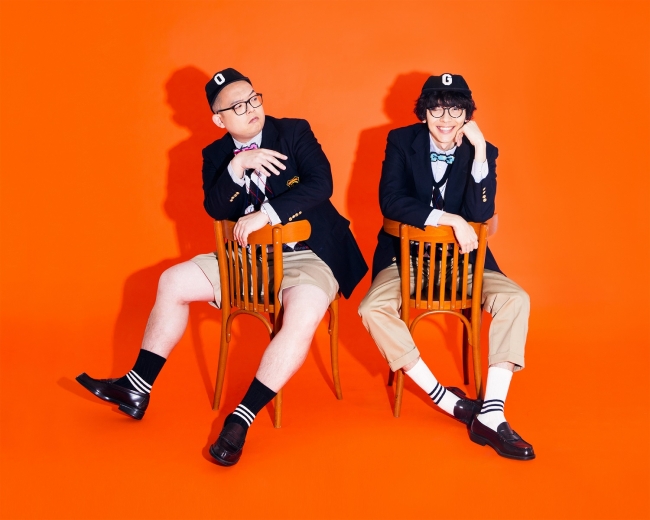 ■ Charge: Tuesday
■ Personality: ONIGAWARA
■ Profile:
ex. ONIGAWARA, a super J-POP unit by Takeuchi Satifo and Shinya Saito of Takeuchi Electric. It started in earnest in 2013 and made its nationwide debut in September 2015 with the 1st album "Ebi Buddy OK?".
Many anachronistic and last-minute PVs released on YOUTUBE are spreading while controversial, such as "Dasa! The best!", "Dasa cool!", "Something crazy but cute!". "Neither an idol nor a band" The essence of ONIGAWARA, which is striving for a completely unique pop road, lies in GIG, which makes everyone there smile.
Appeared in various festivals, live circuits, idol events, etc. all over the country, and there were a series of venues for admission restrictions and sold out. On the stage of laughter, we continue to increase the number of "gawara" in various places.
In addition, the long-awaited CD of each single title song that is difficult to obtain! March 22, 2017 Kick off the hit chart with the 1st full album! !!
■ Official site: http://www.onigawara.club/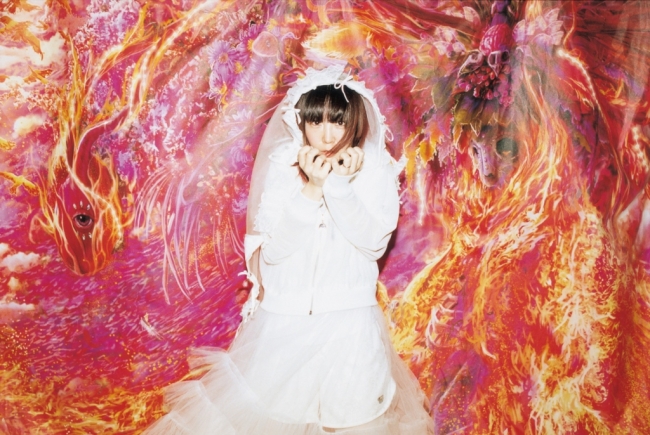 ■ Person in charge: Wednesday
■ Personality: Seiko Oomori
■ Profile:
He made his major debut in September 2014 with the spread of the reputation of a roller coaster-like narration that shoots words like folding, and a space-controlled live like a night parade by a cappella who sometimes does not even have a guitar.
The nationwide tour will be sold out in various places, and many appearances at large festivals such as FUJI ROCK FES., ROCKING ON JAPAN, and RISING SUN. It will scale up steadily and steadily, but the momentum will not stop.
A cute girl and an old man LOVE who live in novelty, wonder, resignation, selfishness, creativity and impatience.
3/15 Major 3rd album "kitixxxgaia" released! From June, tours will be held in 6 cities nationwide.
■ Official site: http://oomoriseiko.info/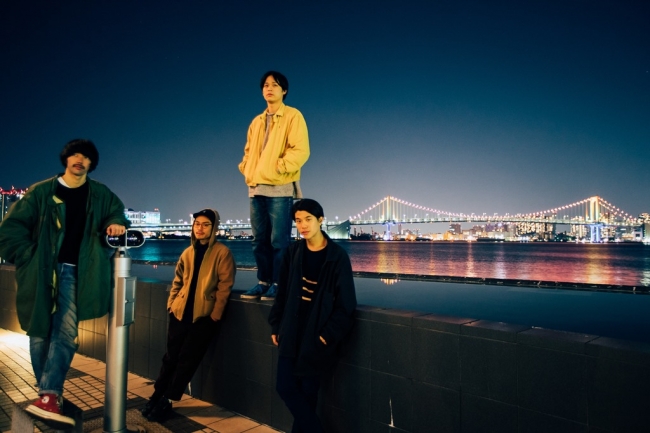 ■ Charge: Thursday
■ Personality: Yogee New Waves
■ Profile:
Activities started in June 2013. In April 2014, the debut ep "CLIMAX NIGHT ep" was released nationwide. After that, he appeared in "FUJI ROCK FESTIVAL'14" "Rookie A GoGo". In September, he released his 1st album "PARAISO", which has been featured in various media as the best disc of the year.
In February 2015, he released a new song "Fantasic Show" as the first analog 7inch, and released the 2nd ep "SUNSET TOWN ep" in December.
In 2016, he will appear at many outdoor festivals such as RISING SUN FES, GREENROOM FES, Morimichi Ichiba, STARS ON, and OUR FAVARITE SHINGS.
In January 2017, all tickets were sold out around Higashi-Meihan on the first self-planned tour. Also, with this tour, Ba. Yazawa withdrew. And Gt. Ikuya Takemura and Ba. Tsuneboshi Ueno joined as official members and started again with 4 members.
■ Official site: http://yogeenewwaves.tokyo/
Source link