Travel
Japan's first "Travel.jp" enables comparison search between hotels and Airbnb | Hotel / Travel Coupon Media Airstair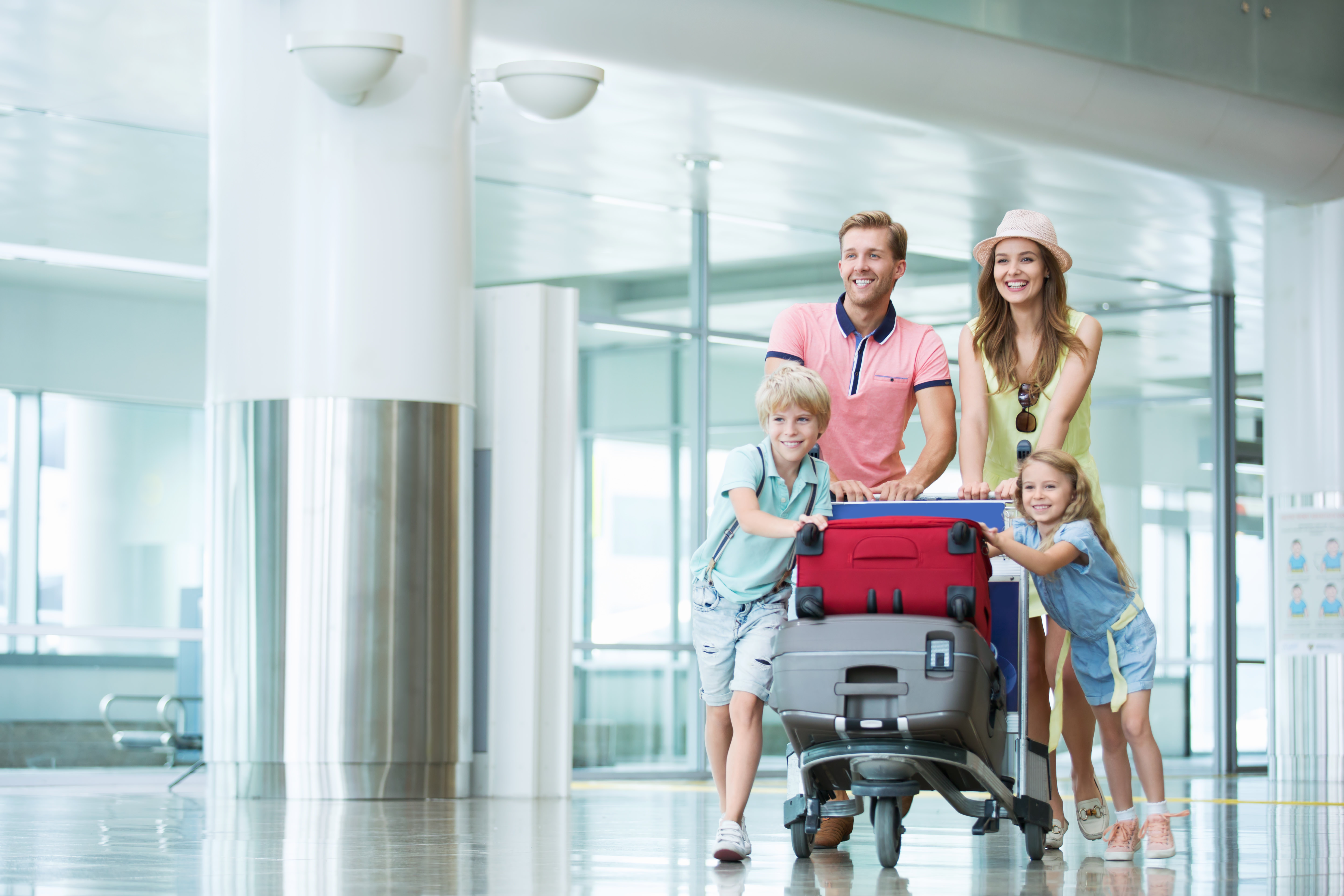 Travel.jp (Traveljp), a travel information site operated by Venture Republic Inc., announced on March 16 that it is now possible to compare and search for listings and hotels posted on Airbnb from within the site.
Travel.jp is one of the largest travel information sites in Japan that specializes in domestic and overseas travel information. You can search and compare over 1 million carefully selected cheap flights sold by about 200 companies including major travel agencies, domestic and overseas package tours, and about 30,000 domestic and 1 million overseas. We also provide a service that allows you to search across hotels and inns in Japan.
Travel.jp is already directly linked with Airbnb, and for overseas hotels, it was possible to compare and search overseas listings provided by Airbnb with hotels. With this announcement, Travel.jp will be able to cross-search Airbnb listings along with hotels and inns at the same time.
Similar efforts are not just beginning with Travel.jp. Travelco, which is operated by Open Door Co., Ltd., also started cooperation with Airbnb in December last year, and it has become possible to compare and search Airbnb listings in addition to conventional hotels in Travelco's overseas hotel search.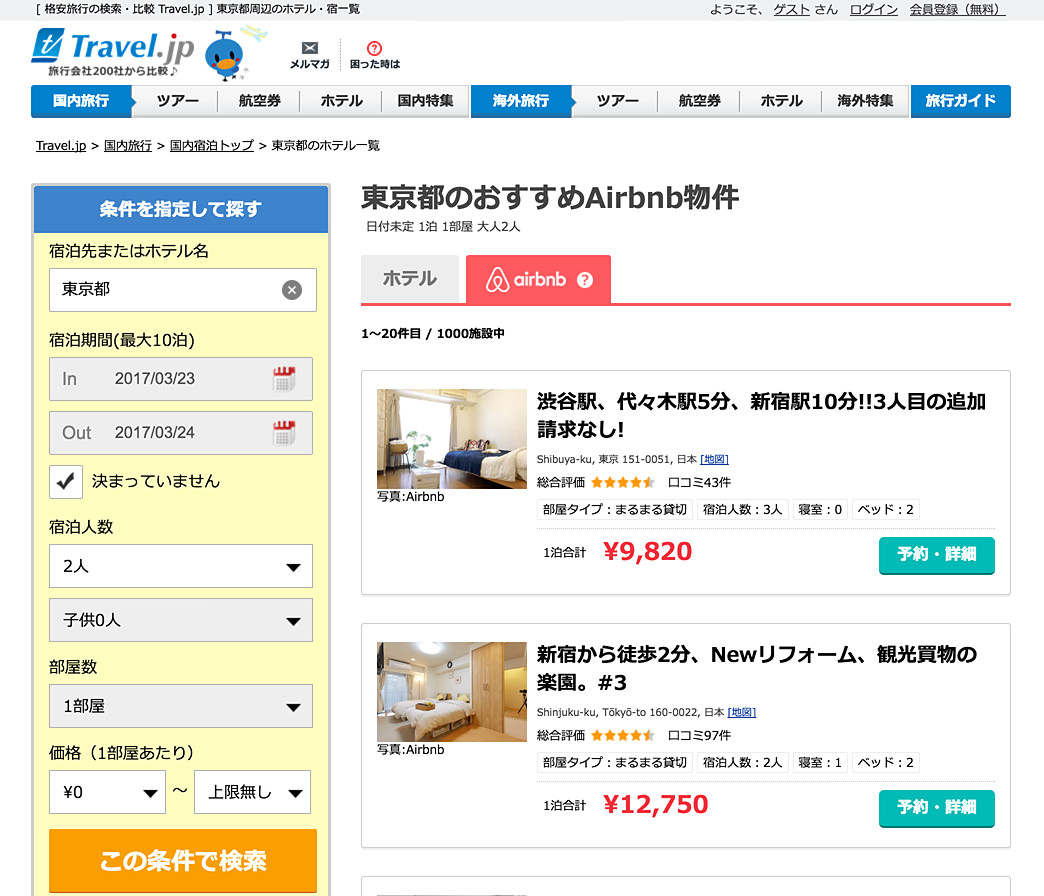 When booking accommodations such as hotels and inns, Internet services such as Expedia, Rakuten Travel, and Ikyu.com are often used. Until now, if you wanted to stay at a private lodging facility such as Airbnb or HomeAway, you had to go directly to a private lodging site such as Airbnb or Homeaway to find it.
However, with this announcement, Travel.jp will allow you to select your preferred destination while comparing Airbnb listings with hotels and inns.
For users who have only stayed at hotels in the past, displaying Airbnb listings alongside the hotel has increased the possibility that private lodging will also be a candidate for accommodation. For Airbnb hosts, more exposure to listing pages can be a huge benefit, while for the existing hotel industry, guests can be deprived of private lodging.
<< Related article >> Airbnb reveals that it has begun to rob good hotel customers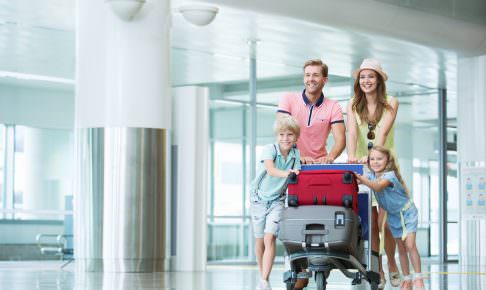 If you like this article
Let's like it!
We will deliver the latest articles.