Food
"K-FOOD" Girls' Association with Kang Ji-young "Easy purchase & easy recipe" to keep your mind and body healthy !! | ORICON NEWS

This time, the stage was a kitchen studio in Tokyo. We invite Kang Ji-young and popular Instagrammers Anna, Aozora, and Ena! Under the supervision and witness of Tomomi Honda, a popular culinary researcher who is also familiar with Korean cuisine, we challenged three new K-FOOD recipes that incorporate the ideas of Kang Ji-young. Kang Ji-young shows a guts pose. Instagrammers also said "Cute!" To the gesture and the tension soared …!?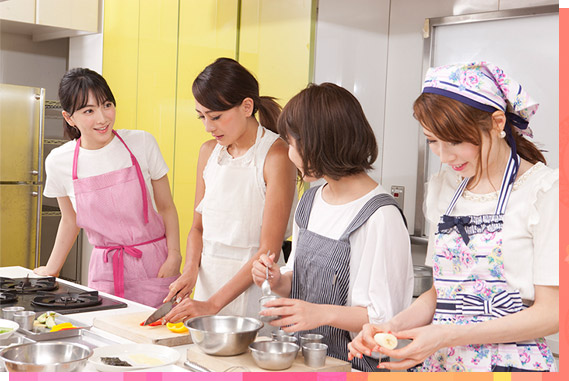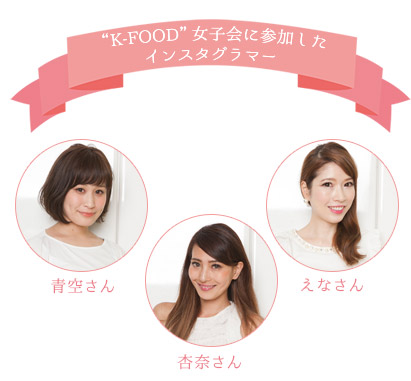 The first new recipe I started with was "Korean-style hand-rolled rice." Anna plays the role of seasoning rice with a seasoning that is a mixture of salt, sesame oil, and sesame. Based on the advice from Dr. Honda, "Mix the rice so that it's cut …", Anna-san, who mixes the rice skillfully, says "I'm really good!" Aozora-san and Ena-san are terrifying !? I'm really nervous ~! ", He cut paprika and onions into julienne with a knife that was as good as Anna-san.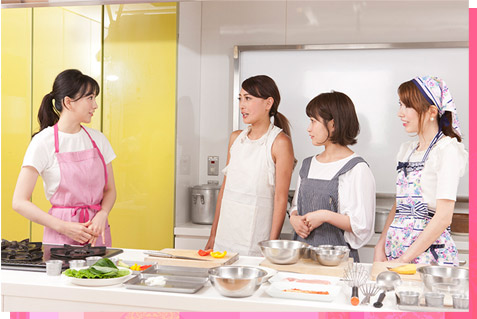 Meanwhile, Kang Ji-young asked Instagrammers a question. When asked "Do you have any favorite Korean food?", Anna immediately answered "Samgyeopsal!"! Mr. Aozora replied "Cheese Dak-galbi", and Mr. Ena also said "Yeah".
Next, Mr. Aozora asked Kang Ji-young, "Are you cooking?" To this, Kang Ji-young said, "I don't really make much (laughs)" and the reason is "I really like the food my mom cooks. He always makes what I want to cook …" , She has a little distant eyes … When Mr. Aozora asked, "Then, what kind of Korean food do you want to eat now in Japan?", She smiled and said, "This is" hand-rolled rice "♪". It was an Instagrammer who sighed at such a professional answer, "As expected!"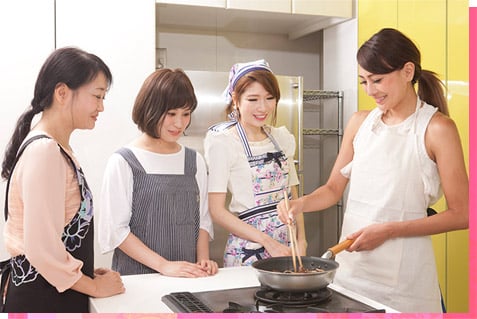 The next thing I started with was "Kim cheese roll", which is made by rolling meat, kimchi, and cheese. Ena-san said, "This is interesting!" Next to that, Anna fried onions in a frying pan. The sweet smell of onions spilled into the studio, and Tomohide was laughing unintentionally at Mr. Aozora, who was afraid that "It smells good! I skipped lunch for this. I'm hungry." ..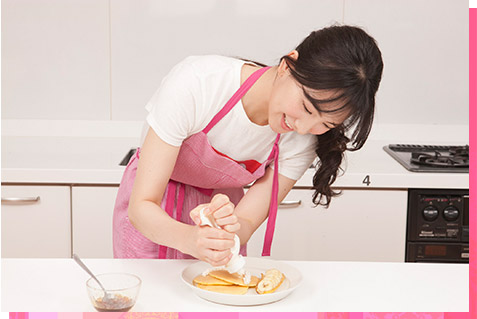 Next to Mr. Aozora, who is cooking this meat roll, Mr. Haena challenged the "Makgeolli hot cake". When you spread the seeds of hotteok powder and makgeolli in a frying pan, he smiles, saying, "The scent of makgeolli is good." Finally, Kang Ji-young challenges the serving of banana and whipped cream! "Hey, it's a little difficult to whip (adjust). Is it okay like this?" She said with a little worried face. are you OK! Kang Ji-young's "original arrangement" has been applied, and three new K-FOOD recipes lined up on the table have been completed !!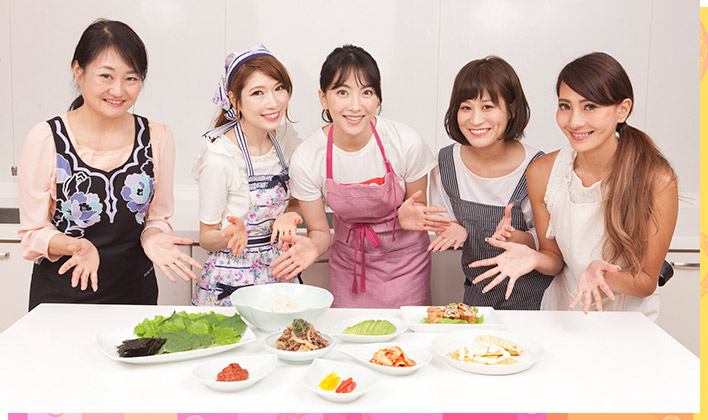 Instagrammers are very excited about "Beautiful!" And "Cute ♥", but what is the essential taste …? K-FOOD new recipe.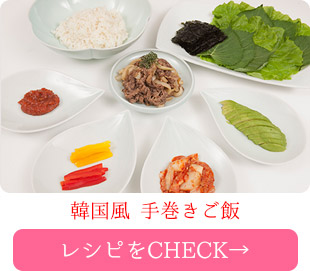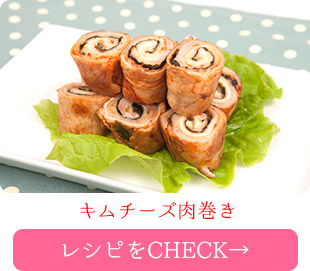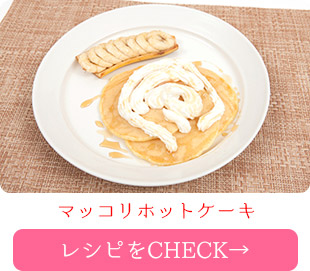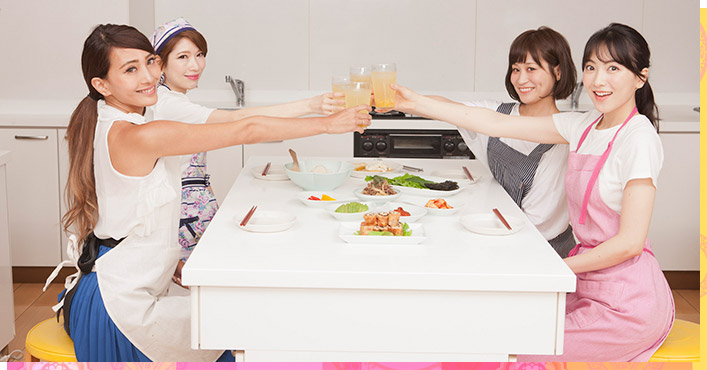 Three new K-FOOD recipes lined up on the table. The accompanying drink is candied yuzu, which is a carbonated water of "Yuzu tea" that is familiar to adults and children in Korea. Easy to make! As a guide for one serving, 200 ml of carbonated water for 1 tablespoon of yuzu tea. After that, it's OK if you can adjust it to your liking !! Tomohide explained, "I'm new to this way of drinking. Normally, I drink it warm." When Anna asked, "Is it good for your body?" She said, "It's good for beauty and your throat is refreshing."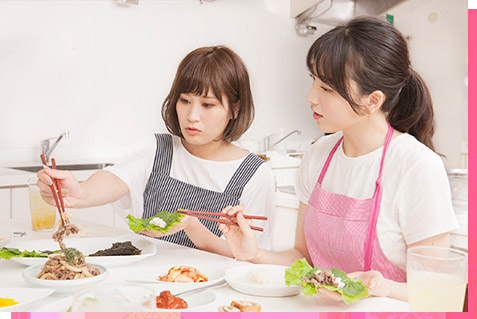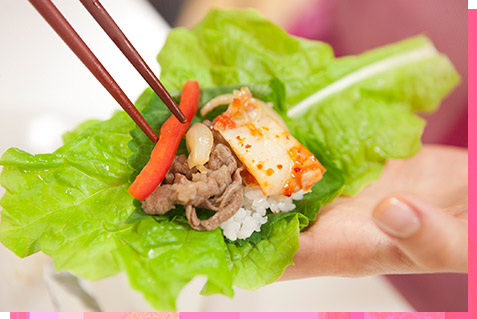 "Conve (cheers) !!". Of course, the toast is uttered by Kang Ji-young. I asked Anna-san, Kang Ji-young, to point to her "hand-rolled rice" and ask, "Tell me how to eat!" Kang Ji-young taught how to wrap it carefully, saying, "First, hold the lettuce in your hand …". He explained, "This is called Sampa in Korea. It is a combination of wrapping (sam) and rice (papu), meaning rice that is eaten by wrapping meat and vegetables." "In Korea, avocado is not included." However, in consultation with Dr. Honda, I tried to arrange a fusion of Japan and South Korea. It is delicious to eat with the contents as bread, "he unveiled the beautifully wrapped" hand-rolled rice. "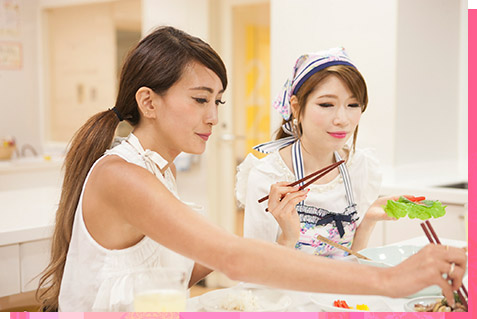 However, when three people rolled it up, it was quite large. However, Kang Ji-young laughs, "Please eat this in one bite." It was an Instagrammer who hesitated, but I was convinced if I ate it, saying, "It's delicious!" "This is good for snacks. It goes well with beer!"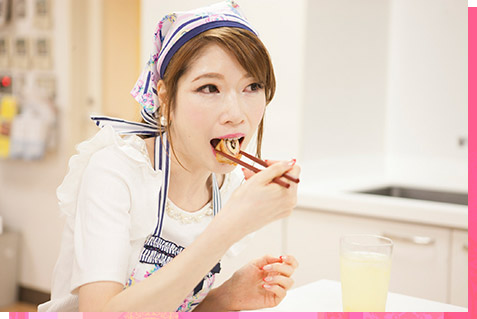 Next, the members with a smile that melts like cheese, saying, "The cheese has a good taste!" And "The taste of seaweed is also effective." Kang Ji-young was a little worried, "Isn't it spicy?", But they said "It's not spicy!" "I can go at all!" "It seems to be suitable for everyone to get together and have fun eating," he said with great acclaim.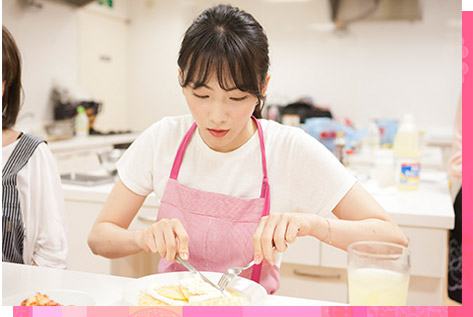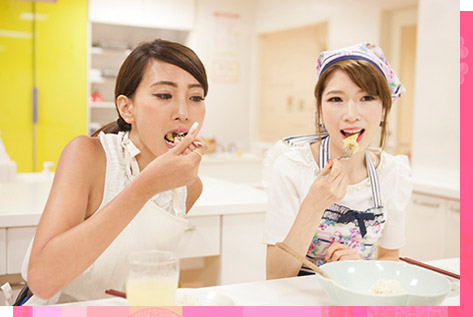 Makgeolli pancakes are also very popular, saying, "It's chewy (with hotteok flour)!" And "It really smells like makgeolli." After that, "It's really easy to eat and delicious throughout," "It's easy!" "I don't think men like it, right?" It was showing excitement.
In fact, this is the first time for Instagrammers to cook full-fledged K-FOOD. Even such girls can cook easily and deliciously, and the conversation is uninterrupted. The cooking party of the new K-FOOD was a great success ♪ Why don't you give it a try?