Food
"Food Fantasy" has been selected as a recommended game app on the App Store! Gourmand RPG opens the curtain! | FUNDOLL GLOBAL LIMITED Press Release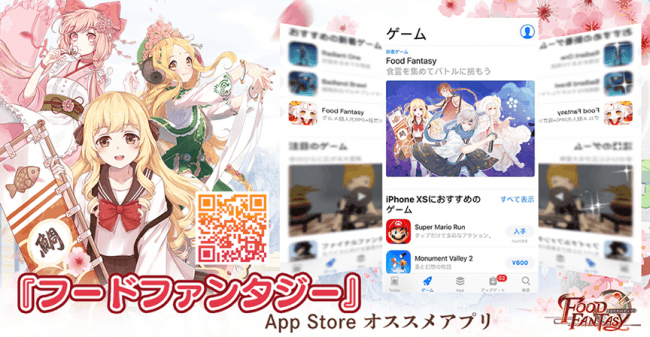 The play system full of replay elements is also a big attraction of "Food Fantasy". An exhilarating battle with overwhelming graphics through the confrontation between good-looking men, beautiful women, and food spirits with various personalities and the world-threatening "food spirit", and abundant battle systems such as PVP! Management simulation where Ga-Rei struggle as a restaurant and delivery staff! There are many other ways to play, such as fighting with guild members and friends and various story stages!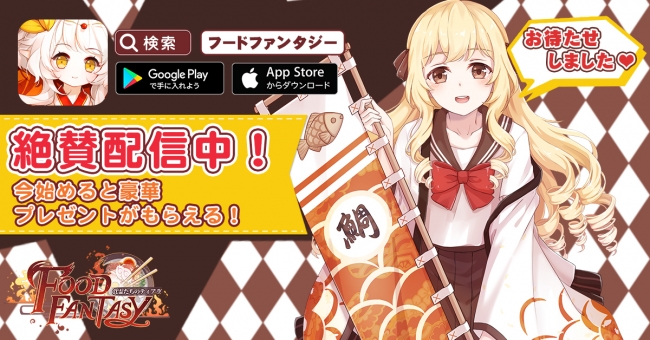 [Punish the fallen god! Ga-Rei saves tiara]
"Food Fantasy" is a game with a unique battle system. With a simple operation, you can capture elements such as "combination of skills" of Ga-Rei, "untap" of various abnormal conditions, and "weather" against the fallen god who appears to eat up everything in the world! Let's experience the exciting play where handsome & moe cute 2D characters rampage on the battlefield!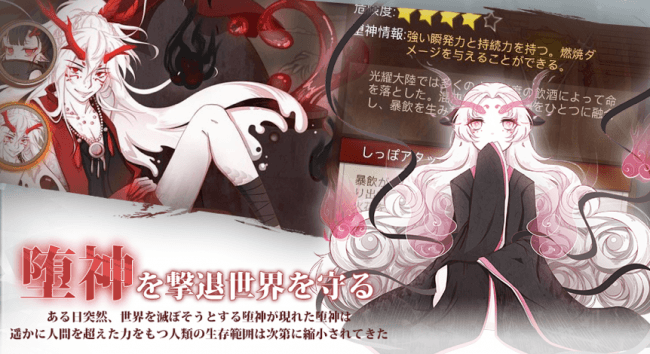 [Free interior coordination! Restaurant management]
Restaurant management is one of the ways to enjoy "Food Fantasy". Customers come to the restaurant of the owner, Samurai, one after another. Let's create your own restaurant through various management elements such as "staff skills" that are possessed by Ga-Rei, "release and research of recipes" for making exquisite dishes, "coordination of interior and furniture" and so on!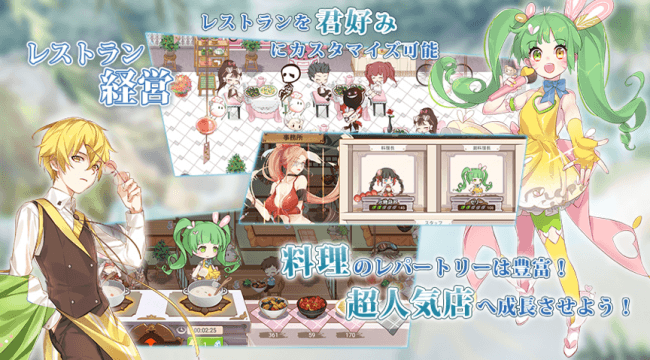 [Taste with all five senses! Gathering of gorgeous voice actors]
"Food Fantasy" is also attractive for BGM and voice actors.
More than 30 gorgeous voice actors including Aoi Yuki, Satoshi Hino, Ayane Sakura, Kensho Ono, Jun Fukuyama, etc. will make attractive gourmet characters more "delicious"! A fantasy feast of the samurai will be held!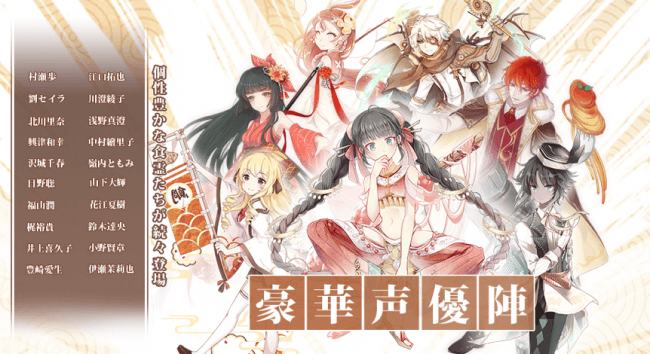 "Food Fantasy" will be held one after another at the same time as the release! New companions such as Ga-Rei and play systems will be added more and more! Start a gourmet adventure at Tiara World!
"Food Fantasy" Official HP: http://www.foodfantasy.jp/
"Food Fantasy" Official Twitter:https://twitter.com/foodfantasyJP
It can be downloaded from the URL below: https://go.onelink.me/kY1z/78dc0454