Entertainment
KATO MUSIC & CREATIVE ENTERTAINMENT Co., Ltd. Established | KATO MUSIC & CREATIVE ENTERTAINMENT Co., Ltd. Press Release

KATO MUSIC & CREATIVE ENTERTAINMENT Co., Ltd. (KME) has multiple brand lines that provide entertainment services, and each in a wide range of fields such as music, design, direction, video, digital communication, promotion planning, and influencers. We are a brand marketing company that aims to solve problems by proposing and executing comprehensive communication planning while making full use of various service contents provided by the brand.
Anniversary concert will be held on December 7, 2018 to commemorate the 5th anniversary of the founding of KME and the classical music brand "Asa-Kura", which is one of our brand lines.
【Company Profile】
Company name: KATO MUSIC & CREATIVE ENTERTAINMENT Co., Ltd.
President: Natsuhiro Kato
Business description: Comprehensively developing businesses that are the three pillars of communication planning, branding, and creative design, while involving entertainment elements.
Established: December 7, 2018
Location: 2-6-2 Otemachi, Chiyoda-ku, Tokyo Nippon Building
URL: URL:https://kato-entertainment.com/
[Representative profile]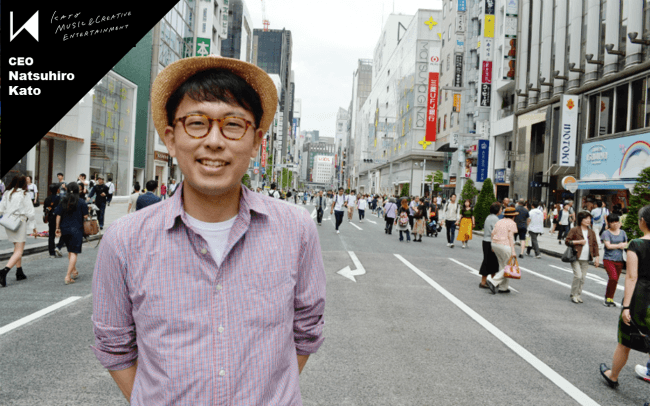 Born in 1980, from Tokyo. She has a pianist's mother, her grandmother who is a kin and shamisen player in her family, and has been exposed to music and other entertainment since childhood. Longing for "BBC PROMS", the world's number one classical music festival held every year in London, the classical music brand "Morning ♪ Kura" was launched from scratch in order to instill and establish a culture where you can enjoy classical music in Japan. Gain confidence in the power of the brand through the establishment and operation of "~ Asa-Kura ~". She also launched an influencer marketing service "nanka" when she was a company employee, and grew her brand as a CBO (Chief Brand Officer). After that, he oversaw multiple brand lines and became independent to carry out the mission of "realizing a prosperous society with the power of entertainment" and founded KATO MUSIC & CREATIVE ENTERTAINMENT Co., Ltd.
[Representative comment]We have a desire to realize a society where people can live affluently, and in order to realize that, we are developing various outputs that interweave entertainment content every day. We will propose the most suitable solution for each person, so please let us know. We are looking forward to seeing you all.
Let's create a bright future together.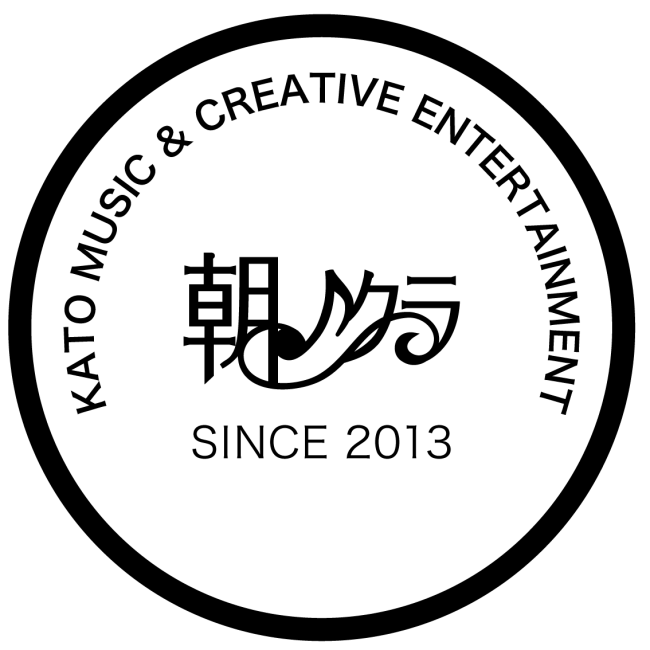 [About the classical music brand "Asa-Kura"]"Morning ♪ Kura ~ Asa-Kura ~" is a classical music brand launched in 2013 with the aim of instilling and establishing classical music as a culture in Japan. We have created opportunities for you to spend an elegant time by providing live classical music in a space that anyone can easily enjoy. As a music specialist, we provide various solutions such as space production, creative design, space production, video production, and PR, as well as planning and managing concerts. We are confident that these activities will lead to "revitalization of the entire classical music industry." Morning ♪ Kura supports everyone involved in music. More music every day. [Morning ♪ Kura 5th Anniversary Concert Outline]Date: Sunday, December 9, 2018
Time: 9:30 Open 10:00 Start
Venue: Bösendorfer Tokyo Salon http://boesendorfer.jp/
Address: 1-32-2 Honcho, Nakano-ku, Tokyo Harmony Tower 1F in Harmony Square
Access: 3 minutes walk from "Nakano Sakaue Station" on the Marunouchi Subway Line and Oedo Line
* From the ticket gate for Nakano-Sakaue intersection, exit 1 to the ground. Please cross the pedestrian crossing in the direction of the police box.
Performers: Koki Kuroiwa https://www.kokikuroiwa.com/ and others
Contents: Performance by two pianos, test bullets of Bösendorfer piano, etc.
Program: "Rachmaninoff Piano Concerto No. 2" with 2 pianos, etc.
Price: 3,500 yen (with drinks)
Special cooperation: Bösendorfer Japan (Yamaha Music Japan)
Organizer: Morning ♪ Kura ~ Asa-Kura ~
http://asa-kura.com
Source link