Lifestyle
Fashion brand "D-VEC" born from fishing's DAIWA TECHNOLOGY × LIFESTYLE PITTI IMAGINE UOMO 95 presents the 2019 Fall/Winter collection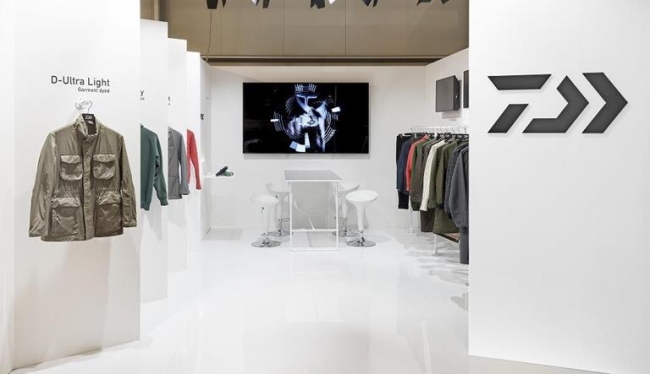 D-VEC is a fashion brand launched in February 2017 by Globe Ride Co., Ltd., a general sports and leisure manufacturer that develops mainly fishing "DAIWA". We are proposing fashion that expresses the world view of "Feel Alive", which has evolved the fishing technology of DAIWA into a sophisticated urban activity.
The latest 2019 autumn/winter collection announced at "PITTI IMMAGINE UOMO 95" continues from last year with the three concepts that are D-VEC's philosophy. It will be developed as high-quality high-spec wear that can be used.
[Three concepts of D-VEC]◆ "D-WATER PREVENT" … Waterproof function developed by applying fishing wear technology
◆ "D-ULTRA LIGHT" ・・・ Super lightweight function that applies fishing gear development technology
◆ "D-FLEXIBILITY": A pattern that applies techniques learned from sports science and pursues the ease of movement of the body.

A joint exhibition of the world's largest men's fashion brands for fashion buyers held in Florence, Italy every January and June. Brands from all over the world will be exhibited, and over 30,000 people will visit the venue over the four days. From business to casual, formal, bags, shoes and accessories, all men's fashion is on display.
Date: January 8 (Tuesday) to January 11 (Friday), 2019
Venue: FORTEZZA DA BASSO Viale Filippo Strazzi 1-Florence
*D-VEC booth: ARENA STROZZ STAND 13

D-VEC is a fashion brand launched in February 2017 by GLOBE RIDE Co., Ltd., a comprehensive sports and leisure manufacturer that develops mainly fishing "DAIWA". The apparel brand "D-VEC", which is based on technical capabilities and functional know-how cultivated in the field of fishing, supports comfortable city life. Since its birth, it has exhibited at overseas exhibitions such as PITTI and ISPO MUNICH, and in 2017 it opened D-VEC TOKYO on Harajuku Cat Street, and in 2018 it opened a showroom at "ifs Future Laboratory" in Itochu Garden in front of Gaien. open. In 2018, it participated in Amazon Fashion Week TOKYO, one of the largest fashion festivals in Japan, and in 2019, it exhibited at PITTI IMAGINE UOMO 95 for the third time in a row.
Official URL: https://d-vec.jp/

GLOBE RIDE Co., Ltd. is a comprehensive sports and leisure manufacturer that develops golf, tennis, and cycling businesses, centered on fishing "DAIWA". Under the philosophy of "A Lifetime Sports Company," we conduct corporate activities so that people around the world can feel nature and be filled with exhilarating emotions. We are also actively involved in environmental conservation activities, working to further contribute to the enrichment of people's lives through nature.
Official URL: http://www.globeride.co.jp/

Source link