Food
Launch of "FOOD UP ISLAND" To create the future of food, co-creation beyond the barriers of industries and companies-Japan Food News Electronic Edition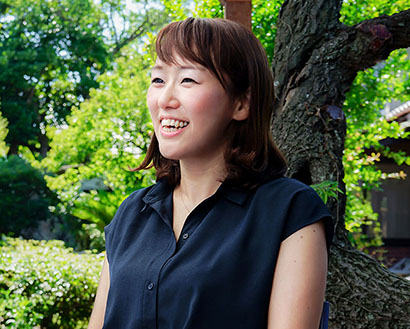 Miki Kanamaru, the inventor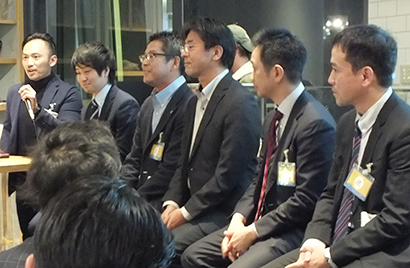 Founding members attending the event
In the food industry, which is facing difficult challenges such as a shrinking domestic market due to a declining population and fears of food and energy supply shortages due to a global population increase, the younger generation is moving beyond the walls of industries and companies to explore the future they should aim for. was born. A food community centered on food manufacturers, FOOD UP ISLAND (FUI), was launched. Miki Kanamaru, the president of Morinaga Seika's corporate venture "SEE THE SUN", was the idea.
At an event held in Tokyo on the 7th, Mr. Kanamaru said that FUI's mission is to "create the future of food and lay the foundation for future food companies." Declared that it aims to be an innovation community that multiplies and creates "new food" and "new food business". Companies that are normally in a "competitive" relationship discuss issues in the food industry and "co-create" new value.
Mr. Kanamaru believes that if the domestic market is shrinking and manufacturers with world-class technology are exhausted from scramble for the pie, they should set up a forum called FUI and cooperate and co-create. Point out the possibility that a solution for He also pointed out the importance of creating 50 100 million yen brands in addition to developing 5 billion yen brands in today's diversifying world. He said that he would create added value through product development and business development through co-creation beyond the resources of each company, while at the same time redefining the future of food, transforming the rigid industry and challenging new areas of food. We called for participation in FUI from outside the industry, including the food industry. The FUI organization has appointed as advisors Masanobu Tomeme, CEO of SUNDRED, as well as patent attorneys and other personnel from outside the food industry, and has built a system to obtain advice from different perspectives.
At the event, Mr. Masaru Sawada, manager of the marketing department strategy planning team of Kameda Seika, a founding member of FUI; Mr. Seihei, Mr. Naomichi Muto, General Manager of R&D Department of Nichirei Foods, Mr. Naoki Iemoto, Group Manager of Group 3, Future Value Creation Center, Morinaga Confectionery Research Institute, Mr. Nobuaki Shiroshoji, Manager of Cheese Group, Food Development Research Institute, Morinaga Milk Industry Research Headquarters participated. We had a dialogue on themes such as "issues to face" and "reasons for participating in FUI and what you want to try". (Hideaki Aoyagi)