Entertainment
Wright Flyer Live Entertainment Launches REALITY Spaces, a Virtual Business Event Creation Platform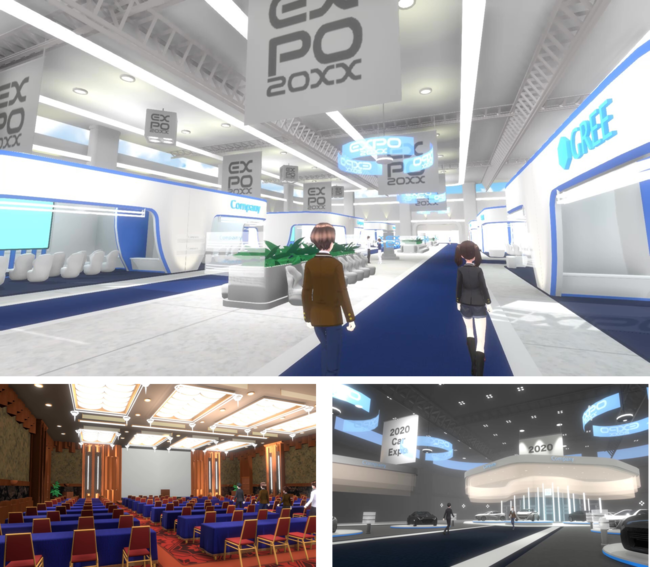 Due to the infection control measures of the new coronavirus (COVID-19), exhibitions, conferences, and business meetings have been canceled or postponed one after another, which has a great impact on various domestic and overseas economic activities.
As it becomes more difficult to hold business events that mobilize large numbers of people, the demand for events that can be attended online is increasing more than ever.
WFLE is engaged in many real-time communication functions and events using 3D CG in the virtual live distribution application "REALITY", and also provides a VR video distribution platform and application development service utilizing virtual space for many major domestic companies. I have provided it. By packaging the technology and know-how cultivated there, we have started to provide "REALITY Spaces", a white label type
virtual event production platform that allows a large number of people to participate.
In "REALITY Spaces", it is possible to build event venues and corporate booths in a virtual space that can be accessed from a PC or smartphone. Exhibitors can act as avatars to deliver presentations (video and audio) in real time, chat with participants who roam freely around the venue, and guide them to their website. In addition, when holding a real venue and a virtual venue at the same time, the presentation at the real venue can be linked to the virtual venue.
■ Main functions of "REALITY Spaces"

For event organizers and exhibitors
・ Event venue / company booth construction
・ Presentation distribution at company booths (both real-time and recorded data are possible)
・ Business negotiations with participants
・ Interlocking with presentations with real venues
・ Linked to the company's website
・ In-house EC interlocking (customization)
・ Chat function between participants (customization)
・ Usage analysis and statistics of event participants
For event participants
・ Avatar selection and free movement within the venue
・ Viewing exhibition contents and presentations
・ Business negotiations with exhibitors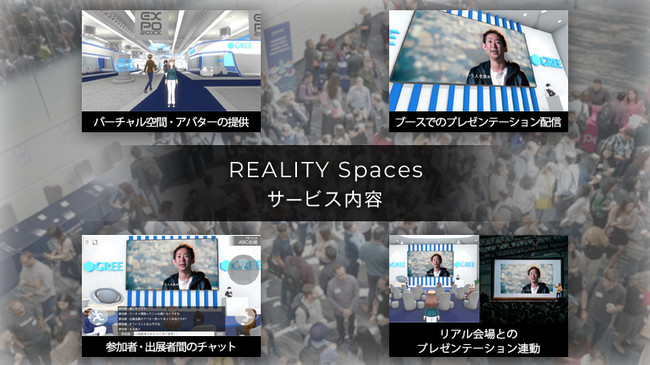 ■ Features of "REALITY Spaces"
・ Supports small-scale events with dozens of participants to large-scale events with tens of thousands of participants
・ Wide range of applications from entertainment to business
・ Supports both paid and free events
・ Various event production by customizing venue design and avatar
・ Because it is a white label type package, it can be provided as an original application under its own brand.
・ It is possible to select both package use for specified functions and individual customized development.
・ Individual customization example: ID linkage with existing services / EC linkage / analysis tool linkage, etc.
・ Compatible with PCs and smartphones that do not require a VR headset and can be accessed by any user
■ Assumed usage scene of "REALITY Spaces"
・ Exhibition / Business meeting
・ Conference / Seminar
・ Online learning
・ Product launch
・ Job fair
·General meeting of shareholders
·others
Through "REALITY Spaces", WFLE will continue to provide event managers with new business opportunities and participants with experiences unique to online to realize the vision of "living as you want to be." We will continue to push forward.
If you are interested, please feel free to contact us using the contact information below.
Contact: wfle-solution@gree.net
* The right of another company to sell a product or service originally developed by one company as its own brand.
that's all


Source link