Food
The popular healthy home-cooking service "FIT FOOD HOME" has released a new intestinal activity support food "Kirei Meal" for the beauty and health of women! | Press release of AIVICK Co., Ltd.
AIVICK Co., Ltd. (Kyoto City, Kyoto Prefecture, President: Tomoko Yatsuda) has made a new product of the healthy home-cooking service "FIT FOOD HOME", while realizing synbiotics, with one meal. We will start selling "Kirei Meal", an intestinal activity support food that can ingest the nutrients necessary for Kyoto, from October 1, 2020 (Thursday).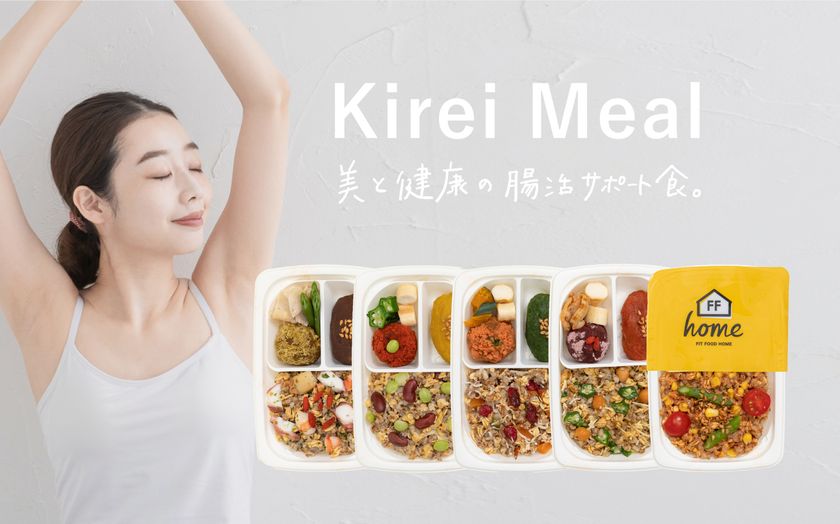 ■ What is "FIT FOOD HOME"?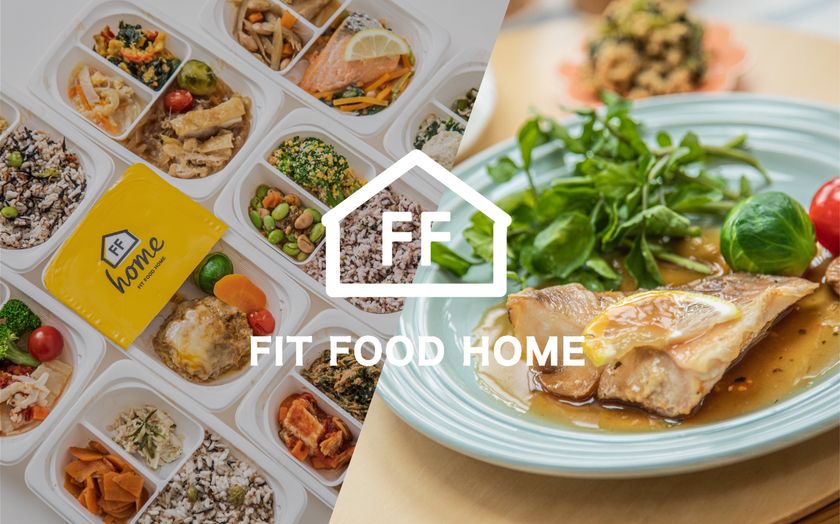 FIT FOOD HOME is a service that delivers additive-free meals prepared with time and effort to homes with the concept of "delicious, nutritious, and safe." FIT FOOD HOME changes such a negative image that "it seems to be bad for the body because it is frozen food" and "it feels guilty to rely on frozen food". May you give a little "room" to your busy days. That is our feeling.
https://store.tavenal.com/
■ Background of the release of the new product "Kirei Meal"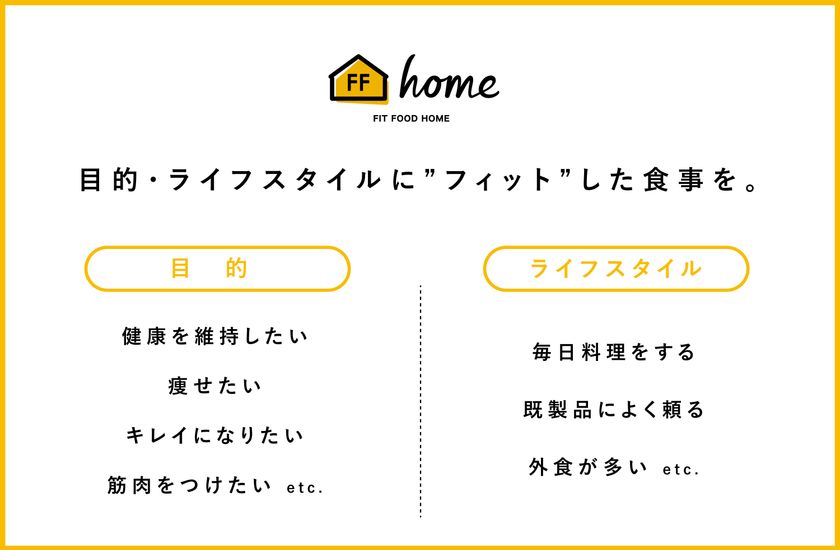 The theme of FIT FOOD HOME products is "a meal that" fits "the purpose and lifestyle." There are various purposes that each person wants in their diet, such as "I want to maintain my health," "I want to lose weight," "I want to be beautiful," and "I want to build muscle." In addition, there are various positions of meals in the lifestyle, such as "cooking every day", "relying on ready-made products", and "mostly eating out". At FIT FOOD HOME, we are working on daily product development with the aim of providing meals that fit the purpose and lifestyle of as many people as possible and provide solutions.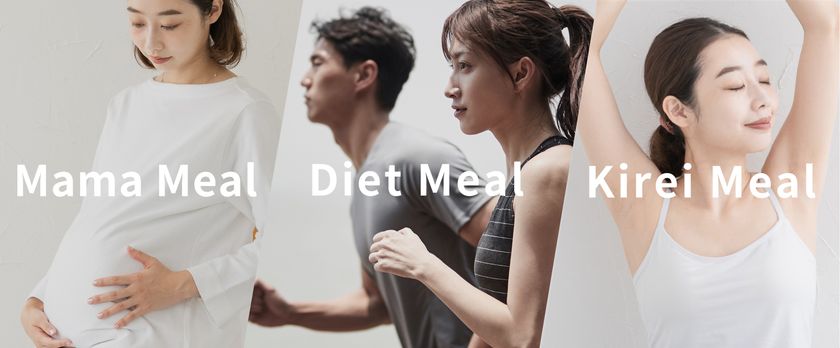 Up until now, there was a lineup of purpose-solving meals, "Mama Meal" for healthy moms and "Diet Meal" for achieving a healthy diet, but this time, a meal specializing in women's beauty. We will release "Beautiful Meal" as a new product. "Beautiful meal" is based on "intestinal activity" which is the axis of FIT FOOD HOME's product and nutrition design concept, and by simultaneously realizing synbiotics and nutritional balance, women "want to be healthy and beautiful". It is an ideal meal for women with high beauty consciousness who can fulfill the purpose.
■ About "Beautiful Meal"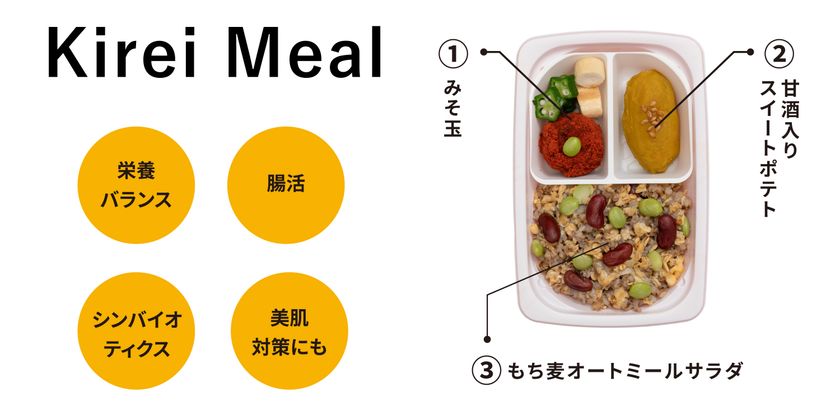 "Kirei Meal" realizes "Symbiotics" that allows you to ingest good bacteria that reach the intestines alive and dietary fiber and oligosaccharides that serve as food for them. It enhances the body's original strength while ingesting the nutrients necessary for the body in a well-balanced manner with one meal, and supports cleanliness and health from the inside.
It is composed of three "intestinal active foods": "miso ball", "sweet potato with amazake", and "mochi wheat oatmeal salad".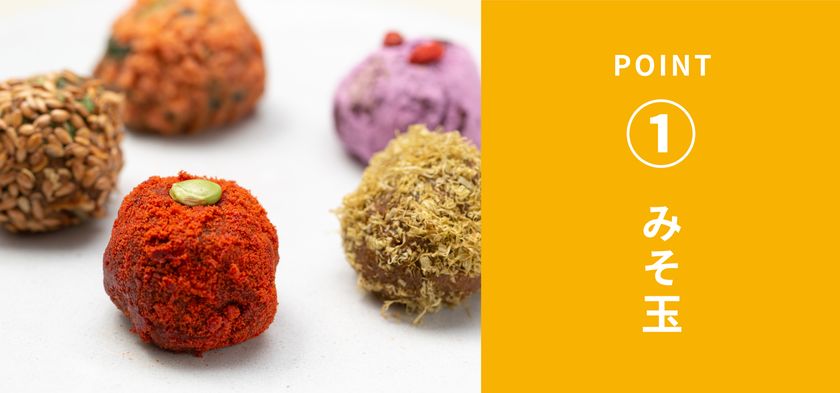 Miso is one of the most familiar fermented foods for Japanese people. Miso is miso soup, but it is difficult to deliver lactic acid bacteria to the intestines alive because normal miso soup will inevitably boil. Kireimir's "Misotama" is a "amulet ball" that allows you to ingest live lactic acid bacteria and oligosaccharides while being easy to complete by simply dissolving it in hot water.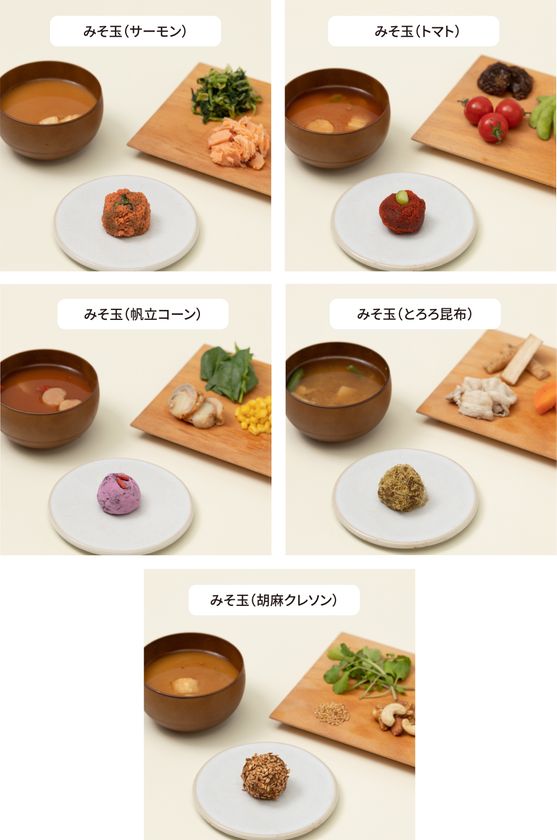 Also, by blending onion powder, it is a nice point to be able to take more oligosaccharides! The combination of ingredients and toppings is also attractive because it is nutritious and timeless. In addition, pay attention to the gorgeous visuals that "feel good". The colorful miso balls will surely fill your heart.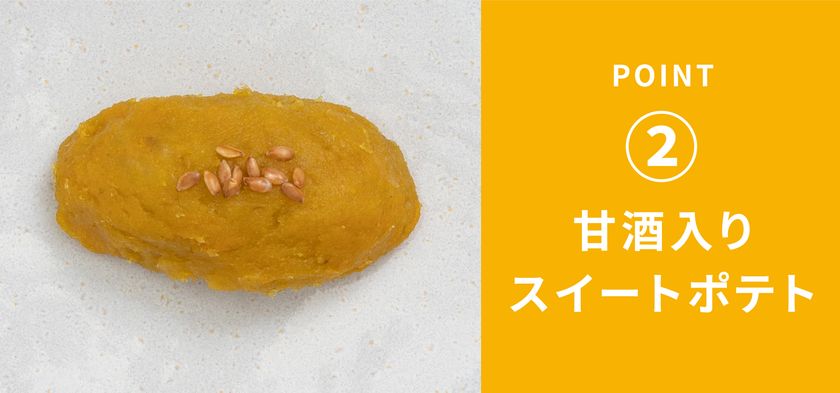 Good news for such greedy girls who want to be beautiful but can't stop sweets! Beautiful meal contains sweets that are "intestinal first" and less guilty. Sweet potato sweet potatoes contain a good balance of water-soluble and insoluble dietary fiber, which is exactly the food for intestinal activity!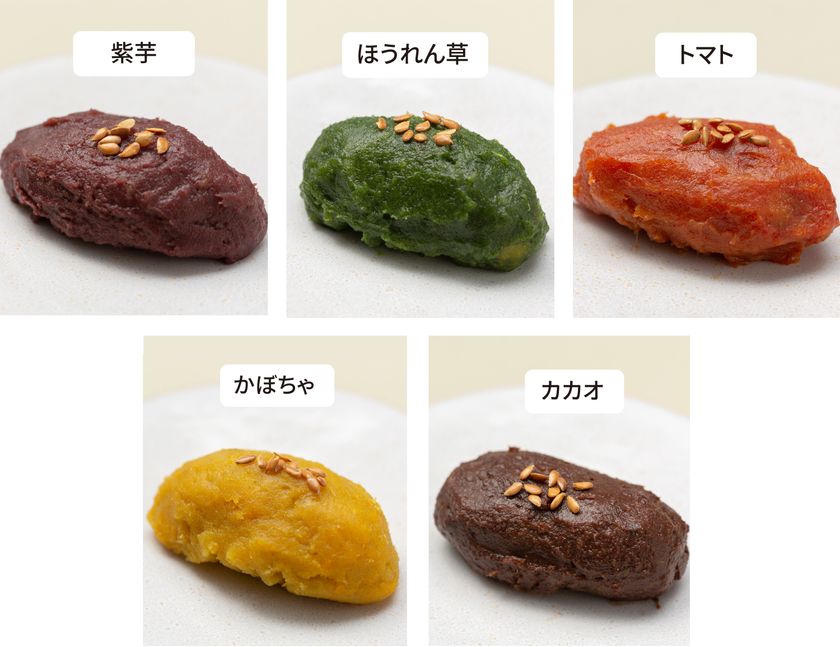 And the biggest feature is that it contains amazake, which is so nutritious that it is called "drinking drip". Amazake is rich in dietary fiber and oligosaccharides, and sweet potatoes and amazake are the strongest tags for intestinal activity.
Rich and satisfying, even though it doesn't use sugar. Enjoy the stress-free intestinal activity that pleases your body and mind with the "strongest intestinal sweets" that emphasize the gentle sweetness of sweet potatoes and amazake.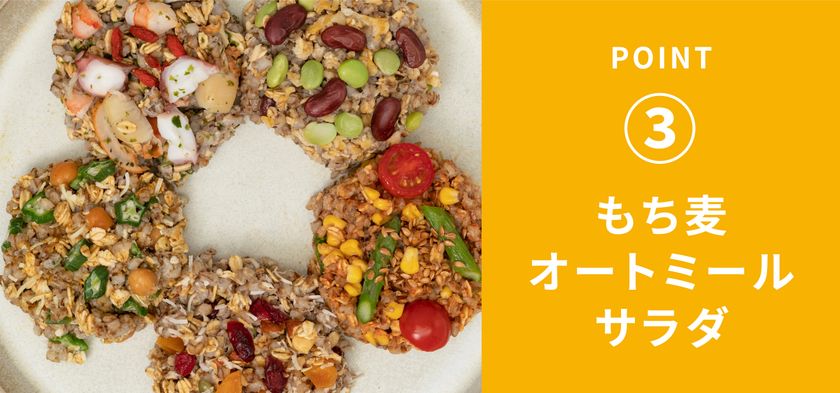 Beautiful meal contains some ingredients instead of white rice. One of them is the superfood "Oatmeal," which has been adopted by many overseas celebrities and models.
It is rich in dietary fiber, and it is said that the amount is more than 20 times that of white rice. In addition, since it contains two types of dietary fiber, water-soluble and insoluble, in an ideal balance, it can be said to be the best food for intestinal activity. In addition, because of its high nutritional value such as vitamins and minerals, it is also very hungry, so it is now attracting a lot of attention mainly from women who are health conscious and have a high sense of beauty.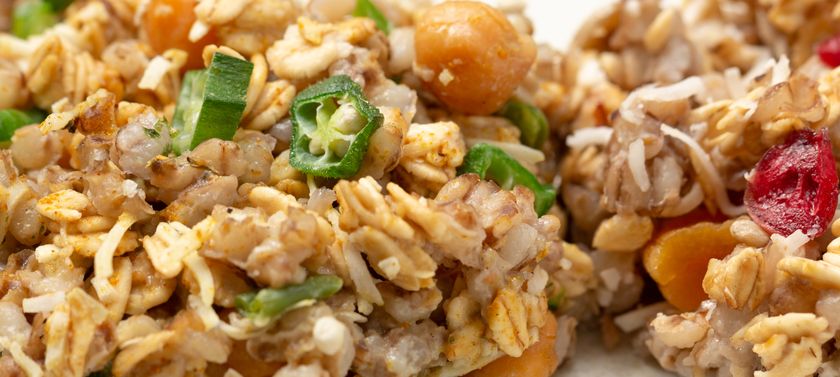 Also, "mochi wheat" is included with oatmeal.
It contains 16 times more dietary fiber than white rice. "Β-Glucan" contained in glutinous wheat is a water-soluble dietary fiber that feeds good bacteria, and it is no exaggeration to say that it is a source of beauty for intestinal beauty.
By the way, glutinous wheat contains water-soluble dietary fiber that has the effect of slowing the absorption of sugars and the rise in blood sugar levels. Therefore, eating all-meal and glutinous wheat as a staple food is recommended not only for intestinal activity but also for beauty and diet. The salad using such oatmeal and glutinous wheat was made by FIT FOOD HOME for you who are trying hard to polish yourself from both the outside and inside of the body.
In addition, there are two types of beautiful meals:[Lite (1st stage) / Complete (2nd stage)].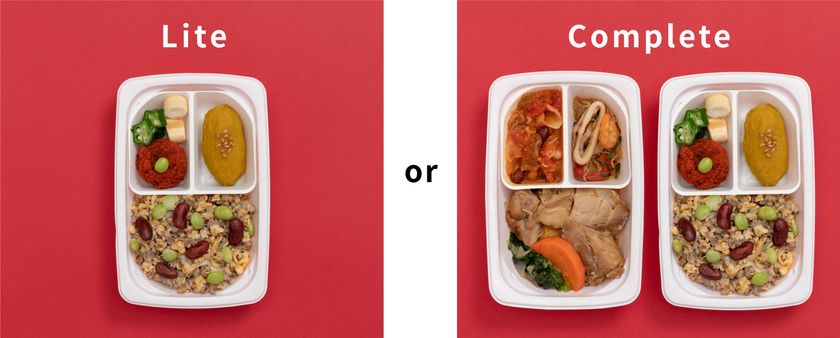 [Lite]: As a supplementary role to meals or as a light replacement for breakfast [Complete]: As a replacement for lunch or dinner that you want to charge firmly
Please use "Kirei Meal" according to your lifestyle.
■ Product overview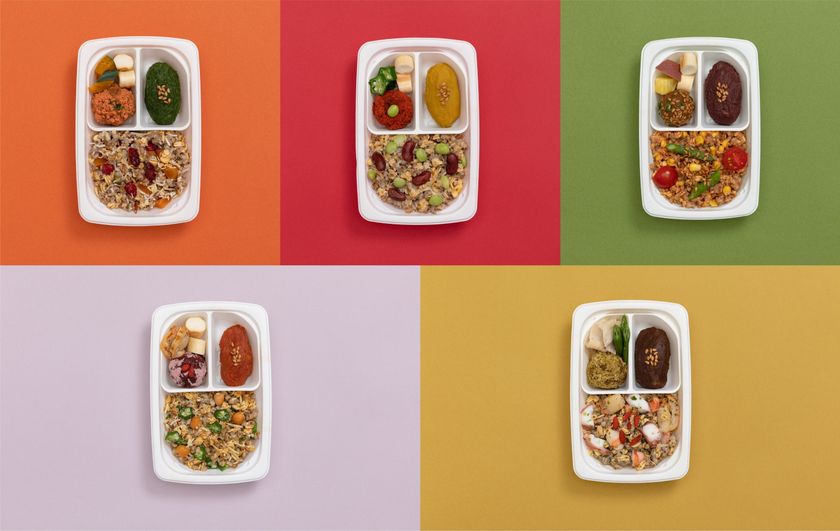 Product name: Beautiful meal
Number of products: Lite: 5 types / Complete: Approximately 25 types
Price: Lite[5食入り]¥ 3,800 (excluding tax)
Lite[10食入り]¥ 6,700 (excluding tax)
Complete[5食入り]¥ 6,300 (excluding tax)
■ We are looking for partners who would like to handle "Beautiful Meal".

FIT FOOD HOME is currently looking for partner stores (fitness gyms, beauty salons, clinics, etc.) that can handle our products.
Since the number of recruitment of partner stores is limited, please contact the FIT FOOD PARTNERS Customer Center if you are interested.
■ FIT FOOD PARTNERS Customer Center
ff-members@tavenal.com
■ Company profile
Company name: AIVICK Co., Ltd.
Location: 416 Hachijo-cho, Minami-ku, Kyoto 601-8471 Yonezawa Kyoto Hachijo Building 6F
Phone number: 075-634-9125
Business content: Personal optimal wellness business
URL: https://aivick.co.jp/
// モーダル画像の読み込み
var modal_img = []; modal_img[1] = "https://www.atpress.ne.jp/releases/227234/img_227234_1.jpg"; modal_img[2] = "https://www.atpress.ne.jp/releases/227234/img_227234_2.jpg"; modal_img[3] = "https://www.atpress.ne.jp/releases/227234/img_227234_3.jpg"; modal_img[4] = "https://www.atpress.ne.jp/releases/227234/img_227234_4.jpg"; modal_img[5] = "https://www.atpress.ne.jp/releases/227234/img_227234_5.jpg"; modal_img[6] = "https://www.atpress.ne.jp/releases/227234/img_227234_6.jpg"; modal_img[7] = "https://www.atpress.ne.jp/releases/227234/img_227234_7.jpg"; modal_img[8] = "https://www.atpress.ne.jp/releases/227234/img_227234_8.jpg"; modal_img[9] = "https://www.atpress.ne.jp/releases/227234/img_227234_9.jpg"; modal_img[10] = "https://www.atpress.ne.jp/releases/227234/img_227234_10.jpg"; modal_img[11] = "https://www.atpress.ne.jp/releases/227234/img_227234_11.jpg"; modal_img[12] = "https://www.atpress.ne.jp/releases/227234/img_227234_12.jpg"; modal_img[13] = "https://www.atpress.ne.jp/releases/227234/img_227234_13.jpg"; modal_img[14] = "https://www.atpress.ne.jp/releases/227234/img_227234_14.jpg";
$(".photo").click(function () { for (i = 1; i <= 20; i++) { if (modal_img[i]) { $('.modal_img' + i).prop('src', modal_img[i]); } } }); // ASAGAKEのhight //$(window).on('message', function(e){ // var dataset = e.originalEvent.data; // if (dataset['h'] > 0) { // $('.asagake_frame').css({'height': dataset['h'] + 'px'}); // } // // ボタンを表示する処理 // if (dataset['show_btn'] != undefined && dataset['show_btn']) { // // ここで丸いボタンを表示して、https://asagake.com/offer/ + code にリンクする // code_url="https://asagake.com/c/" + dataset['keycode']; // btn_html = dataset['btn_html'].replace(/"/g,'"') // .replace(/'/g,"'") // .replace(/</g,"<") // .replace(/>/g,">") // .replace(/&/g,"&"); // var button_html="'; // $('.news_detail_main').after(button_html); // } //}); // facebook (function(d, s, id) { var js, fjs = d.getElementsByTagName(s)[0]; if (d.getElementById(id)) return; js = d.createElement(s); js.id = id; // js.src="https://connect.facebook.net/ja_JP/sdk.js#xfbml=1&version=v2.11&appId=1323731851019247"; js.src="https://connect.facebook.net/ja_JP/sdk.js#xfbml=1&version=v2.11&appId="; js.async=true; fjs.parentNode.insertBefore(js, fjs); }(document, 'script', 'facebook-jssdk'));
// get Associated PR let associatedPRTemplate = (function () {/*
*/}).toString().match(//*([^]*)*//)[1]; $(function() { $.ajax({ url: "/API/AssociatedPr/", type: "GET", dataType: 'json', data: { pr_id: 227234 } }).done(function (data, status, xhr) { $.each(data, function(i, item) { if (data.length > 0) { $('#associated_pr_list').show(); } item.pr_publisher_name_encoded = encodeURIComponent(item.pr_publisher_name); let embedTemplate = embedObjectParametersToString(item, associatedPRTemplate); $('#associated_pr_list').append(embedTemplate); $('#associated_pr_list').css('margin', '10% 8%'); }); }) })
function embedObjectParametersToString(object, str) { Replacer = function(b,a){if(typeof a!="object"){a=Array.prototype.slice.call(arguments,1)}return b.replace(/{{(.+?)}}/g,function(d,e){return(a[e]!=null)?a[e]:d})}; return Replacer(str, object); }


Source link