Travel
[Summary]Travel site companies pay attention to reservation methods that are not eligible for "discount later" after GoTo Travel resumes | Hotel / Travel Coupon Media Airstair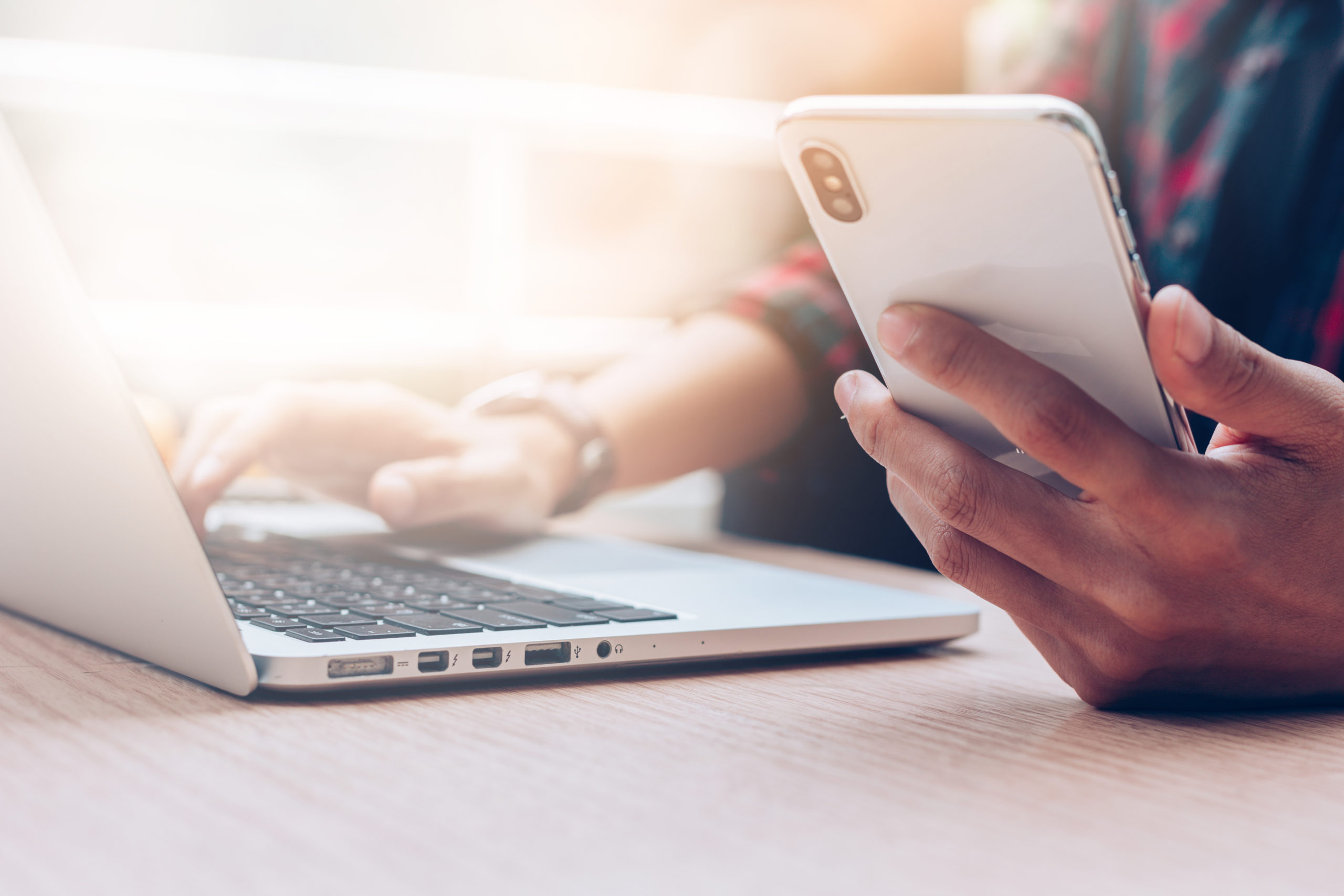 As the deadline for the nationwide suspension of GoTo Travel is approaching, travel sites such as Jalan net and Rakuten Travel have begun offering "later discounts" when GoTo Travel resumes.
"Discount later" is a service that automatically applies the GoTo Travel discount to existing reservations that are eligible for the discount when GoTo Travel is resumed.
In the past, after resuming GoTo Travel, it was necessary to rebook to apply the discount, but if the travel site has "discount later", it is not necessary to rebook and it will be sent after resuming. You can apply the discount just by completing the procedure from the incoming email.
This service was introduced by Yahoo! Travel and Ikyu.com in September 2020. In February 2021, it was decided to introduce it one after another at travel sites such as Rakuten Travel, Jalan net, Rurubu Travel (JTB), HIS, and travel agencies.
It is a service that allows you to make travel reservations on the premise of resuming GoTo Travel without waiting for it to resume, but the travel products supported by each travel site company are different, and there are also reservation methods that are not covered.
This time, we will introduce travel agencies that will introduce "discount later" and their corresponding plans, how to apply discounts after resuming GoTo Travel, precautions when making reservations, etc. for each travel site.
A travel site where you can "discount later" after resuming GoTo Travel
The list of travel sites that can be "discounted later" after resuming GoTo Travel is as follows *. Please check each company's official website for detailed applicable conditions and the latest information. * Information as of February 20, 2021.
Be careful of reservation methods that are not eligible for GoTo Travel "Discount later"
"Discount later" that has begun to be introduced by travel site companies. Since it is a service that allows you to book a trip at a discounted price without waiting for the resumption of GoTo Travel, there is a possibility that travel reservations with an eye on the resumption of GoTo Travel will start in earnest.
On the other hand, each travel site company has different target travel products, and there are reservation methods that are not applicable.
For example, Rakuten Travel is not applicable if you make a reservation using a coupon that cannot be used together, and JTB Yarubu Travel is not applicable if you make a reservation using another coupon.
Even if you make a reservation in anticipation of resuming GoTo travel, if the conditions are not met, the discount will not be applied, so it is desirable to check the applicable conditions announced by the travel site companies.
In addition, GoTo Travel has traditionally been a campaign where you can get a 35% discount on the travel price and a regional coupon equivalent to 15%, but the discount rate, discount upper limit, number of regional coupons distributed, target area, etc. It may change.
Although it has not been finalized at this time, various proposals have emerged, such as resuming limited areas excluding areas where the new coronavirus infection has spread, and setting discount rates to diversify travel demand on weekdays.
Applying GoTo Travel Discounts Later When using "Later Discounts", be careful to book with the applicable reservation method, keeping in mind that the contents of GoTo Travel itself may change significantly. Is necessary.
Prefectural Discount / GoTo Travel Future Schedule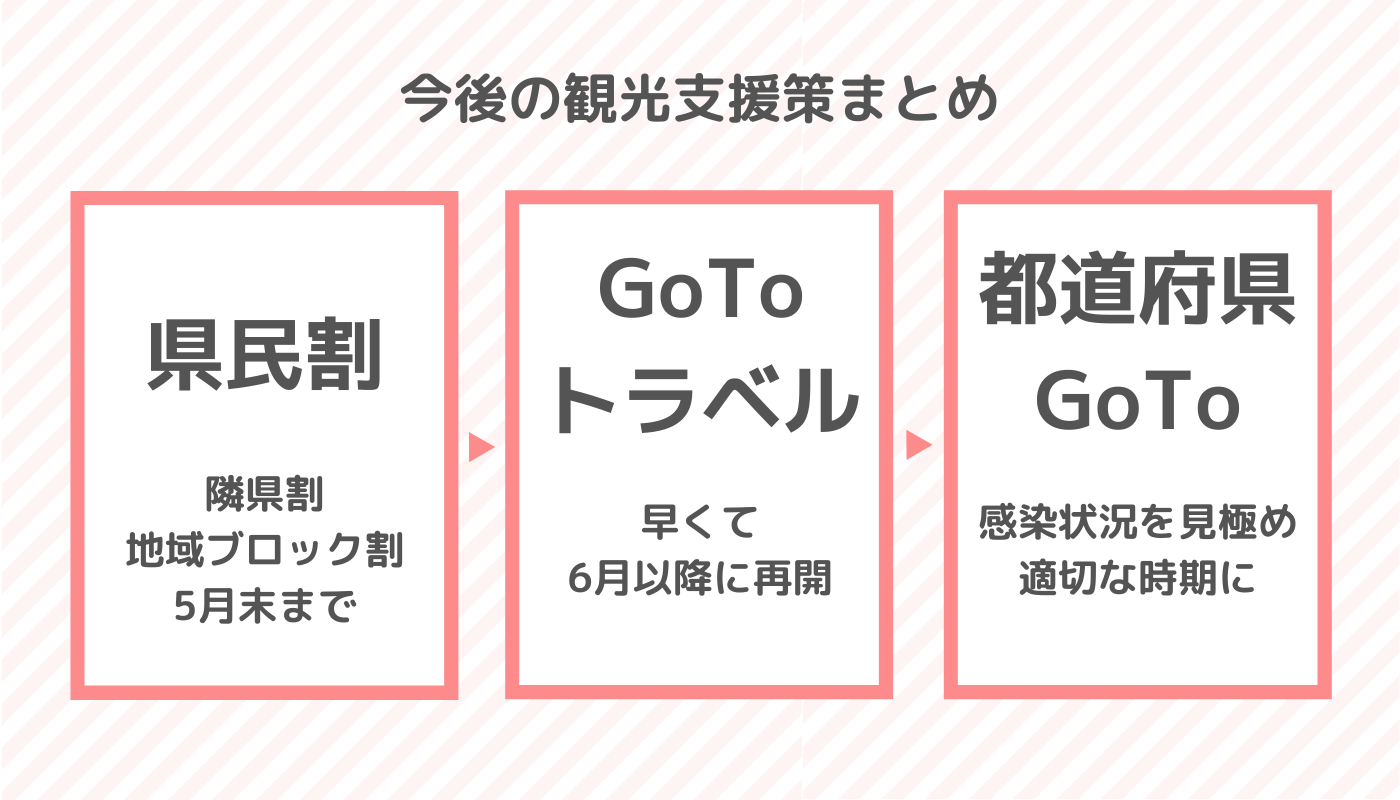 Summary of future tourism support measures
[1]Prefectural Discount
From April 2022, the scope will be expanded to regional block units until the end of May.
[2]GoTo Travel resumes
GoTo Travel resumes as early as June 2022
[3]Prefectural version of GoTo Travel
After resuming GoTo Travel, move to the prefectural version of GoTo Travel
Due to the spread of the new coronavirus, the resumption of the prefectural discount and GoTo Travel was postponed and suspended, but the prefectural discount started on March 21 when priority measures such as prevention of spread were lifted nationwide. It is restarting one after another.
From April 1st, the discount range for the prefectural discount will be expanded from limited to prefectural citizens to the "regional block discount" that applies to each regional block such as Kanto and Kinki. If he divides the whole country into six blocks, the government will subsidize up to 7,000 yen per person per night even when traveling across prefectures.
GoTo Travel will resume at the earliest because it will be after the end of the prefectural discount (regional block discount) that was extended until the end of May. Expected to be after June 2022is.