Entertainment
"TBS x ZEE" TBS and Zee Entertainment Enterprises, a comprehensive media company in India, conclude a business agreement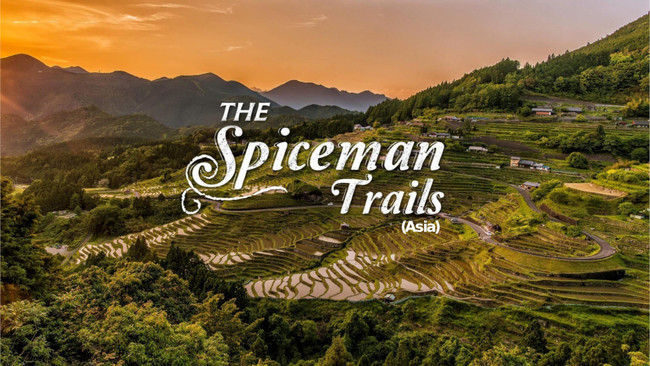 Documentary program "The Spiceman Trails Asia"
TBS has agreed to enter into a comprehensive business agreement with Indian comprehensive media company Zee Entertainment Enterprises (ZEE), including the co-production of programs. As the first step, we will work on the planning and development of the documentary program "The Spiceman Trails Asia", which will be a collaborative work.
Aiming to jointly plan and produce documentaries, dramas, variety shows, movies, etc., which are the program content genres that both companies are good at, not only in Japan and India, but also in the world, in addition to the wide range of entertainment that both companies have. Leverage resources and explore other new business opportunities.
"The Spiceman Trails Asia" is a documentary series of travelogues that travels around Asian countries to explore the history and culture of local spices, as well as the scenery and scenic spots of each region. In addition to the Asian version, an Indian version and a Latin American version are also planned separately.

I am very excited to be able to conclude a comprehensive business agreement with ZEE, including the collaborative development and co-production of "The Spiceman Trails Asia". I am very much looking forward to working with the vibrant and creative Indians. We hope that we will make full use of each other's strengths to create a wonderful work that will please people all over the world. I would like to take this opportunity to further develop a good relationship with ZEE.

"The Spiceman Trails Asia" is an innovative and exciting show with universal appeal. I am excited to partner with a prominent broadcaster called TBS on this project. We look forward to collaborating with TBS in other entertainment fields in the future.
■ Overview of Zee Entertainment Enterprise Limited
India's No. 1 entertainment broadcasting company, operating 47 channels in 11 local languages ​​in India. In addition to attracting 600 million viewers every week, it operates 36 international channels overseas in eight languages ​​and has 500 million viewers in 170 countries. In addition to the well-known blockbuster dramas in India and abroad, the popular dance program "Dance India Dance", which has reached its 11th season and has produced many special programs and spin-off versions, has the longest history in India. He also produces variety shows such as his singing reality program "SeReGaMaPa". In addition, the company is involved in a number of global collaborative projects such as the 4K natural science documentaries "The Life of Earth from Space" and "Culinary Camera Qatar series."
■ Overview of TBS overseas business
In overseas markets, TBS has "SASUKE" (local title "Ninja Warrior") and "Fuun! It has won high praise for the format sales of variety programs such as "Takeshi's Castle", and in recent years, it has positioned the overseas entertainment business as a major element of the growth strategy of the entire group, and jointly developed and produced a drama with an Israeli comprehensive media company. The company is accelerating its efforts, such as jointly developing programs with American companies and deciding to enter the Turkish market. In addition, the field is not limited to programs, but we are aiming to establish our position as a comprehensive media company by expanding our horizons such as overseas business development and investment strategies.
[TBS Online Catalog]http://www.tbscontents.com/en/
[TBS overseas sales TBS Holdings official website]https://www.tbsholdings.co.jp/en/
[TBS Overseas Official Facebook]https://www.facebook.com/tbs.global.business/
[TBS Overseas Business Official Twitter]
https://twitter.com/TBS_prosales