Food
"Learning" of major companies working with food tech and venture companies around the world-"Food Tech Studio –Bites!"
The food tech-related global open innovation program "Food Tech Studio –Bites!" (Hereinafter referred to as "Bites!"), Which was launched by Scrum Studio in September 2020, will announce the progress for half a year on April 22. "Prior case presentation" was held.
Mr. Hitoshi Tonomura, a scrum ventures partner who sponsors Bites !, has 18 leading Japanese companies and partners from 3 local governments participating, and from September to November 2020, 218 companies from 30 countries around the world applied. He explained that business development started in January 2021 by 85 startups selected from among them and 30 mentors. He explained that about 210 discussions aimed at creating a new food industry were held from January to about three months, and that multiple "seed" of new collaborations were born.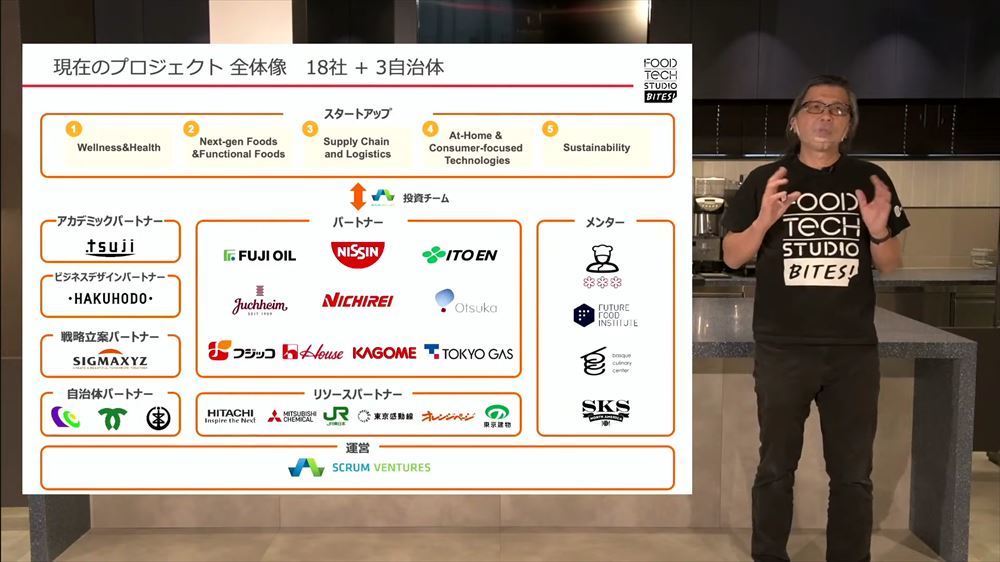 The current picture of FoodTech Studio Bites!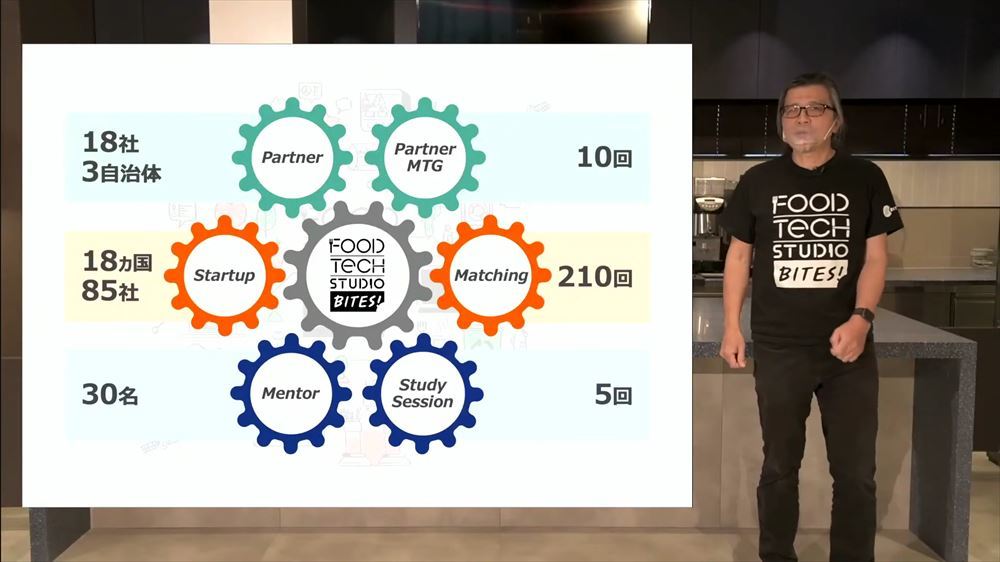 210 discussions were held with 18 companies, 3 local governments, 85 companies selected from 18 countries, and 30 mentors.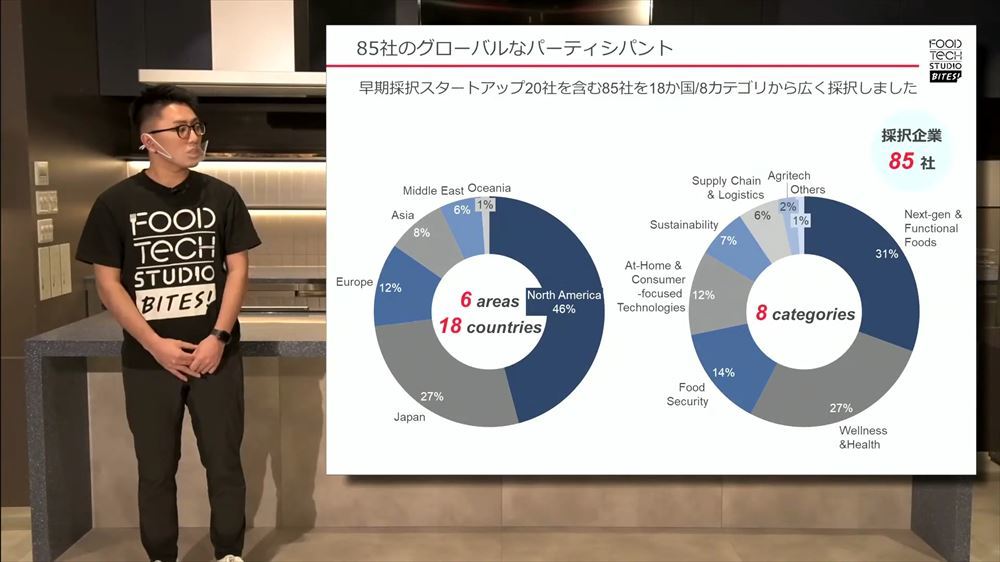 Attributes of participating startups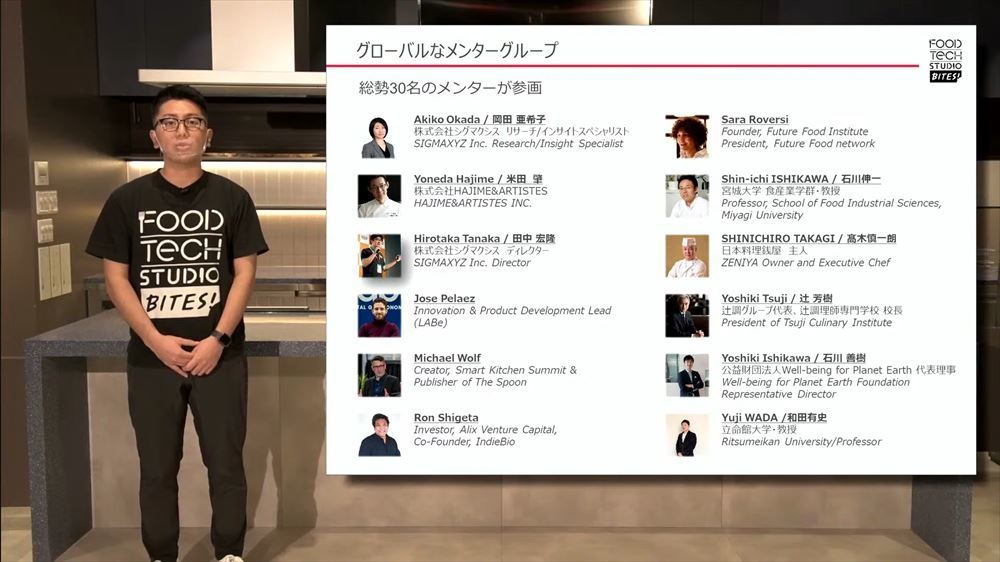 30 mentors from all over the world are participating
In addition to study sessions to get people to know about startups, we also hold workshops where major food companies can freely discuss with each other in an open mind.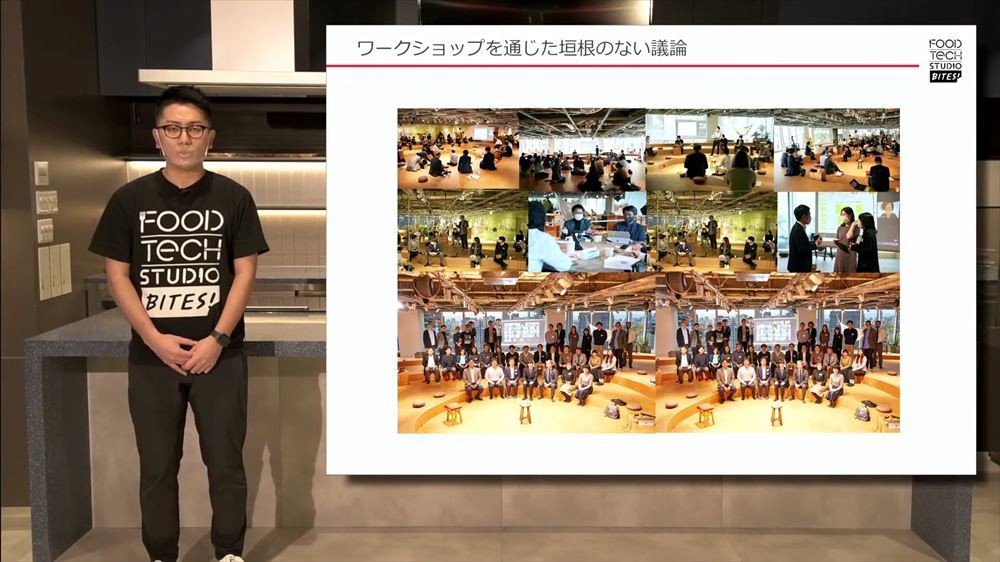 State of the workshop
"We've had a meeting with startups and partners since January. Accelerator programs are usually face-to-face, but it's difficult with Korona-ka, so we've got a short-pitch video of the startup itself making more of its appeal. We asked them to send it to us, and we set it up so that we could have a meeting that would make us feel close to each other at the same time while using Slack and Zoom. "(Ryo Hayashima, Senior Associate, Scrum Ventures)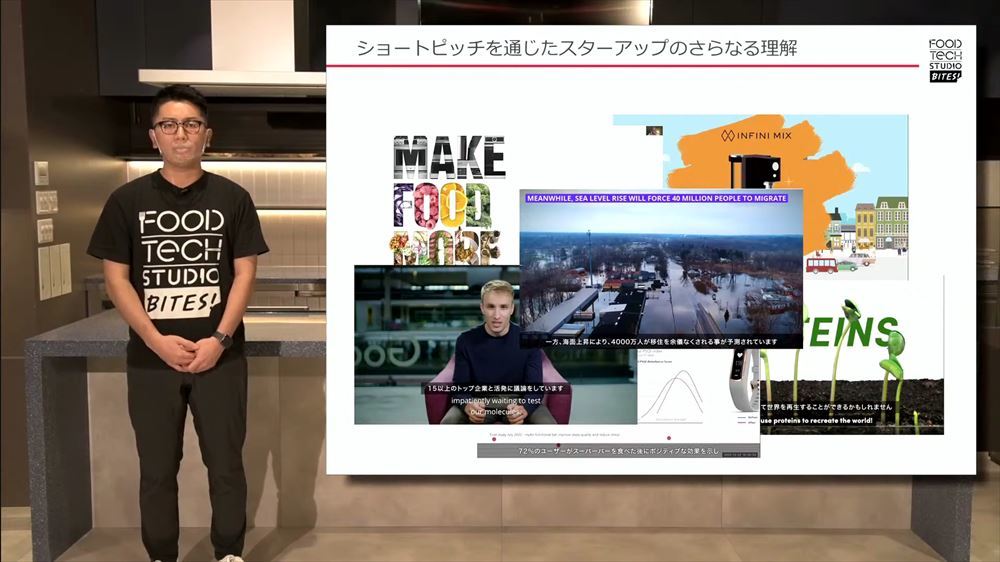 We also gave a short pitch (short presentation) to let you know more about startups.
IXON's "Vacuum Cooking Aseptic Packaging" that can store low-temperature cooked meat and fish for a long time
At the recital, some of the startups that were actually adopted and the project is in progress were introduced.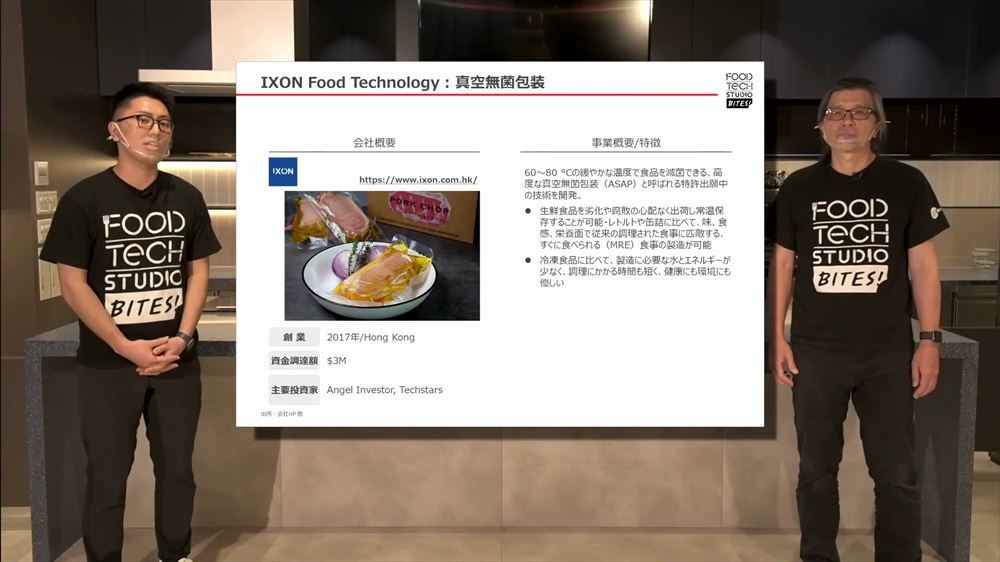 Overview of IXON Food Technology
IXON Food Technology is a Hong Kong startup founded in 2017, and its unique "ASAP (Advanced Sous-vide Aseptic Packaging)" "can store lightly cooked meat and seafood at room temperature for up to 2 years. It's technology, "said founder and CEO Felix Cheung.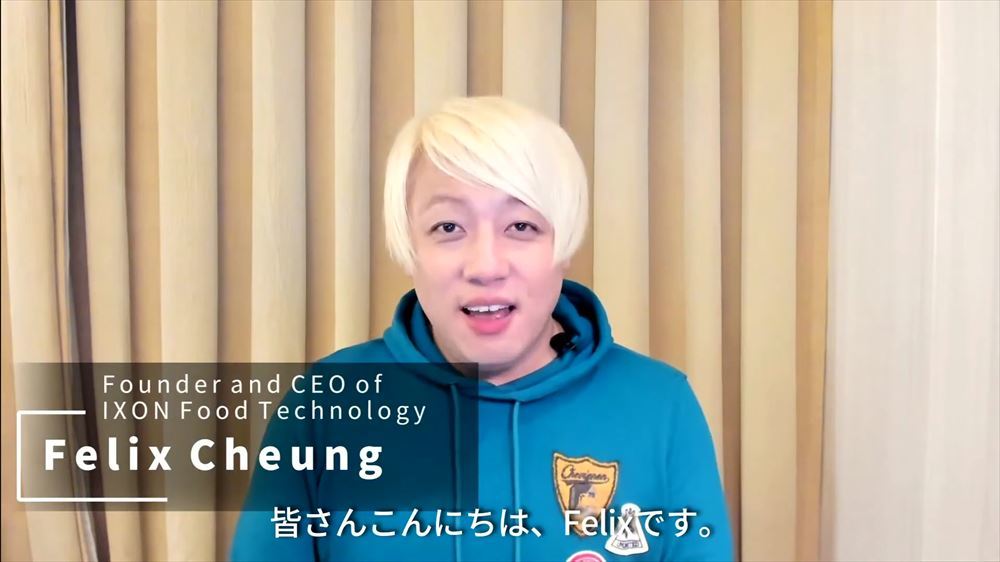 Felix Cheung, Founder and CEO of IXON Food Technology