Food
The reason why the restaurant "KITCHEN MANE" does not have a price and a grand menu[FOOD MADE GOOD # 6]| The world's social good idea magazine
In order to change the way food and the food and drink industry should be, there are organizations that support more restaurants and restaurants to operate with consideration for sustainability. It is the Japan Sustainable Restaurant Association, the Japanese branch of SRA (SUSTAINABLE RESTAURANT ASSOCIATION), which has its headquarters in the United Kingdom. This is the 6th installment of the series "FOOD MADE GOOD", which visits the member restaurants of the Japan Sustainable Restaurant Association and introduces the restaurant's efforts toward sustainability as a pioneer.
In this article, we will introduce the restaurant "KITCHEN MANE" in Bashamichi, Yokohama. Based on the idea of ​​"creating new value for restaurants," it is a restaurant that promotes sustainability in order to solve social issues through food. In recent years, the number of restaurants that consider sustainability has been increasing little by little, but KITCHEN MANE is taking a unique approach that goes one step further. The restaurant doesn't have a grand menu, and the price is decided by the customer.
This time, Mr. Hideaki Omote, the manager of Sustainable Design Office of Innovation Design Co., Ltd., which manages KITCHEN MANE, and Mr. Noriyuki Nakagami, the head chef, said "Why not make a grand menu" and "No price" at the restaurant. We asked him about his efforts to promote sustainability, such as "What I am telling you about."
Speaker Profile: Hideaki Omote
Joined the company at the same time as the founding of Innovation Design in 2010. He is in charge of the Huis Ten Bosch business revitalization project. In charge of The Place of Tokyo opening and operation project manager in Shiba, Minato-ku for 5 years from 2012. After that, he went to Sri Lanka to manage operations, branding, human resources, and costs in the hotel opening project. Currently, he works on solving social issues as the director of the Sustainable Design Office.
Speaker Profile: Noriyuki Nakagami
Having a father who is a Japanese cook, he himself goes on to become a cook. After working as the chef of THE LUIGANS located in Umi-no-Nakamichi, Fukuoka Prefecture, he opened his own cooking restaurant. After that, he contributed to the restructuring as the head chef of a long-established restaurant in Yanagawa City with a history of 70 years. Joined Innovation Design in 2018. As a FOOD DESIGN room manager, he will launch a restaurant KIGI in Nagatacho, Tokyo and a restaurant KITCHEN MANE in Minato Mirai, Yokohama. Currently, he participates in the Sustainable Restaurant Association and works to promote the sustainability of the food system.
What you are telling by saying "Don't decide the grand menu"
Q. Please tell me the reason why you do not dare to make the grand menu that is found in general restaurants.
Omote: At KITCHEN MANE, we do not make a grand menu because the menu is organized according to the ingredients of the day. For vegetables, our partner farmers inform us of the vegetables harvested at that time in a timely manner. I also learned that even an overnight cold wave can have a significant impact on the harvest and can lead to food loss. Think of the menu from what was caught at that time in nature. By doing so, there is also the merit of eliminating food loss. We do not order vegetables or fish by specifying the type in advance. Instead of ordering with a menu, I am grateful for the ingredients that I have and try to think about the menu using only the ingredients in front of me, while facing nature. And I would like to challenge the new value of restaurants by conveying messages of various social issues such as global warming, marine resource problems, food loss problems, etc. through cooking.
Mr. Nakagami: At the Nigishima fishing port in Kumano City, Mie Prefecture, there is a fisherman who is fishing with an ultra-small set net with the desire to "make everything delicious." Normally, when you land by set net fishing, you only land the fish you want to catch. On the other hand, small, unneeded fish that are not priced can be fed or discarded from farmed fish. We sympathize with the fisherman of Nigishima's idea that "all the fish landed with great care should be delicious", so we started to purchase fish from that fisherman. Even small fish can be eaten as delicious sashimi if cooked, so we ask them to pack the fish, including fish that are not lined up in ordinary markets that are less than 10 cm, and send them directly from Mie Prefecture. increase. Therefore, it is one of the pleasures as a cook to not know what is landed and what is delivered every time.
By using fish with such a background as an appetizer, it conveys the background that not all of the caught fish are on the market, and there are various things such as depletion of marine resources, declining birthrate and aging population in Japanese fishing towns, and marine pollution. I am delivering a message. We want our customers to be interested in the fish we usually eat and the current state of the fishing industry.
Q. What is the concept behind making other dishes?
Omote: We value the procurement of "seasonal" ingredients and the "local production for local consumption" that uses the ingredients obtained in that area at that time.In the spring season, "seasonal blessings from within 80km
I am making a new onion soup called. By using new onions, you can feel the arrival of spring while eating soup, and telling you that eating seasonal ingredients will lead to building a body that suits the season. It is a dish that you can feel why the new onion soup is served at this time.
Besides, tomatoes are only served during the summer months. Although tomatoes have the image of being eaten all year round, they are summer vegetables and are not found in the midwinter market. We tell you that vegetables that are in season in summer have the effect of lowering body temperature, and that it is meaningful to eat because it is summer.
The menu name of the main dish is "Seriously made in JAPAN". At KITCHEN MANE, we only procure pork and chicken used in restaurants that can be seen by producers in Japan. Also, the feed provided at the farm is not from overseas but from domestic. By sticking to domestic production up to the bait, the transportation distance will be shortened and CO2 emissions will be reduced. I wanted to convey such a message, so I chose the menu name "Seriously made in JAPAN".
The Japan Sustainable Restaurant Association defines the use of ingredients within 80km as "local production for local consumption".
menu
Ask the best-by date.Cheesecake
Ask the best-by date.Baked cheese cake
In this way, through KITCHEN MANE's course meals, appetizers are asked about marine resources, soups are about local production for local consumption, main dishes are about the origin and breeding method of ingredients, and desserts are about food loss problems. increase. Q. Why is it that the customer decides the price of the food without deciding the price?
Omote:
I decided not to decide the price because I was forced to change the business hours due to the Korona-ka, and I revised the price. Initially I was planning to serve dinner, but I had to change the business hours to lunch, and at that time I reconsidered the price.
When considering the price of lunch, what we want to value now is not to increase sales, but to have customers return with "sympathy" and "awareness" by eating at KITCHEN MANE. I noticed that. If the customer goes home and asks his family and friends to tell him that there was an interesting restaurant, I think that the people around him will be able to convey the message of social issues related to KITCHEN MANE's food. is. Then, I think that it will lead to the increase of friends who come to KITCHEN MANE and who want to take some action. When I returned to the starting point of "delivering a social message to many people," I chose not to set the price of the menu as a way to convey it.
"Non-standard" vegetables and "in-standard" vegetables are the same important children for farmers Q. Has anything changed during the reopening?
Omote:
Due to the influence of Corona, we were forced to take a long-term leave last year, but after the leave, we have made further progress and reopened in January 2021. By continuing to learn about sustainability during the preparation period for the reopening, I came to think that it was more important to "capture the big picture" than before, and the way of communicating changed.
For example, I used to send a message to solve the food waste problem by using non-standard vegetables, but now I don't use the word "non-standard vegetables" as much as possible. That's because I realized that in order to solve food problems, it is necessary to value regular vegetables as well, rather than treating non-standard vegetables specially.
"I realized that it was a vegetable with the same affection both outside and inside the standard." When visiting a farmer
"I realized that it was a vegetable with the same affection both outside and inside the standard." When visiting a farmer
What is important is "delicious," "fun," and "cute." Q. Is there anything you value in communicating your sustainability efforts?
Omote:
I think it is important to start with "delicious!", "Fun!", And "cute!" In order to get customers naturally interested. Last year, I used to name the menu with the information I wanted to convey, such as "Carpaccio for reducing food mileage," and explained the story.
However, not all customers are interested in social issues, so at first our explanation was one-sided, and we were not so interested in the explanation about the background of cooking. Therefore, by reviewing the menu and not telling everything, we devised a menu name that naturally makes us want to communicate with "What is this menu?", And it has become the current style. As a result, customers became interested in talking to me and asking me questions.
From communication with service people, I think that people who are not familiar with social issues will be interested in it as much as possible, and at the same time, they will enjoy eating deliciously.
"Drawing the future of people and the earth" by creating a drastic mechanism Q. You are doing unique activities, but what are your core thoughts?
Omote:
KITCHEN MANE is a place where you can take on the challenge of creating value for new restaurants. The starting point for everything is to "draw the future of people and the earth." We believe that it is our role to convey a message that is beneficial to that. When making each menu, I am conscious of whether I can draw the future of people and the earth.
The "no price decision" and "no grand menu" initiatives are the result of thinking about how to create an opportunity for customers to know and sympathize with people and the earth.
We want our customers to be aware of social issues and bring their awareness and learning home. I would like to create a "cycle that can contribute to the earth" by having people who know KITCHEN MANE take action as much as possible and have them come to KITCHEN MANE.
Editor's Note
KITCHEN MANE continues to move forward positively while taking drastic measures. The vision, "drawing the future of people and the earth," was the guideline for all the guidelines, such as creating a restaurant system and composing menus, and was the reason for the existence of restaurants. Every action taken by KITCHEN MANE has meaning.
In any situation, we see it as an opportunity and continue to move forward. It is possible because there is an unwavering "message I want to convey".
In the future, he hopes to create opportunities for students to learn about social issues and increase the number of colleagues who can "co-create" toward a better world. Expectations are high for their future challenges as they continue to send messages that improve people and the earth through restaurants, and make friends who co-create a better future beyond the boundaries of existing restaurants.
[Reference site]KITCHEN MANE
[Reference site]innovation design Co., Ltd.
[Reference site]Japan Sustainable Restaurant Association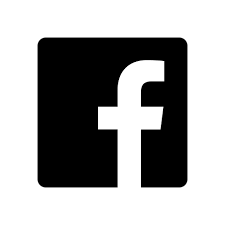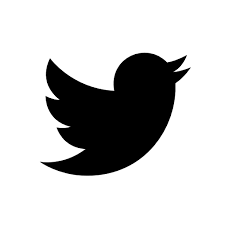 ,,#FoodforGood


Source link