Entertainment
Angerme Ayano Kawamura demonstrates the dismantling of bonito! "Maybe I prefer to judge rather than eat" (laughs) | GetNavi web GetNavi
Hello! Among the projects, Angerme has unique members. Delivering a series of projects in which the members fully appeal their individuality. The first is Ayano Kawamura, who is the sub-leader. Originally from Kochi, she handles bonito, a fish that represents Tosa! Is such a delicate girl really …? So, let's take a look at how it works.
(Composition / Photo: Takeshi Maruyama / Writing:Yuki Takematsu)
[
Angerme Official Site
]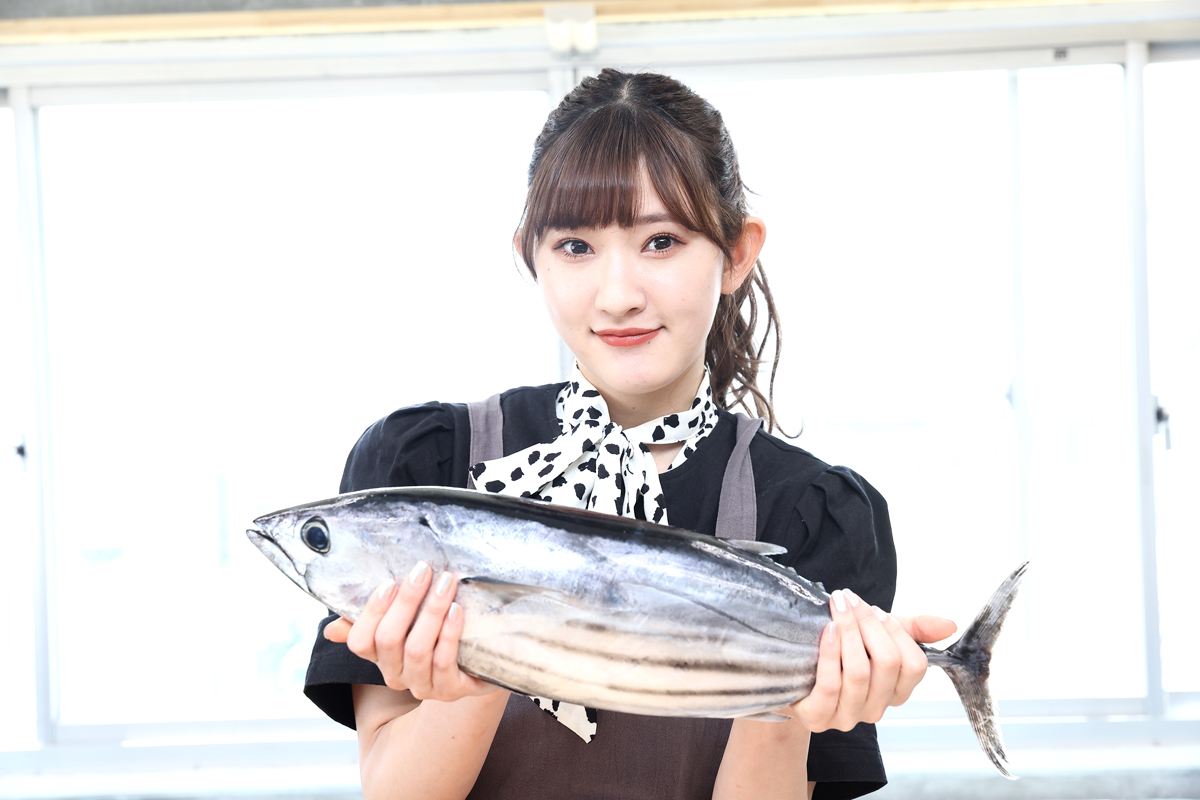 The charm of Kochi, which is rich in nature, that I first learned when I came to Tokyo
――I heard that you brought your own kitchen knife for this shoot.
KawamuraYes! Tosa Uchihamono bonito knives (bottom photo) and Yanagi knife knives (top photo).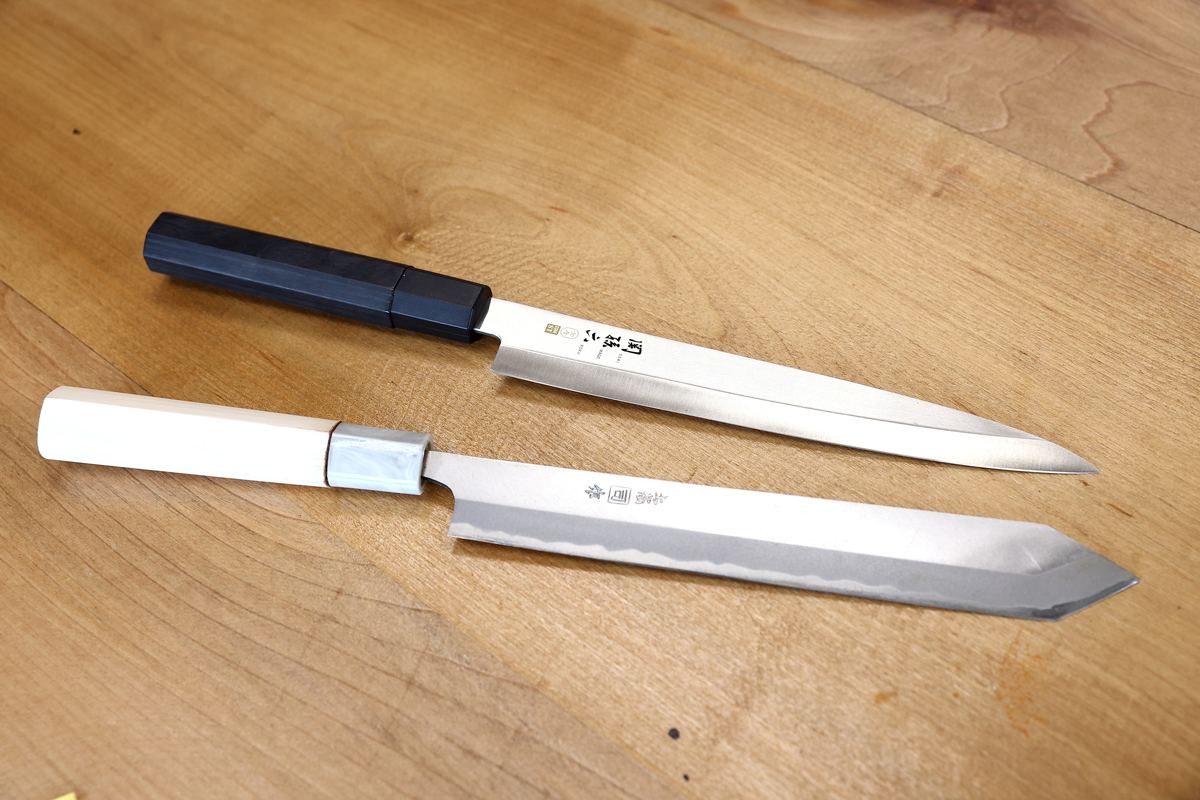 ――Oh, it's full-scale.
KawamuraI think Deba knives are fine for handling bonito, but in the Kochi market, many people use bonito knives, so I bought it as well. It's double-edged, so it's easy to use even for left-handed people. It looks like a sword and looks cool (laughs). The tension goes up and I feel like cooking. In addition to this, I also have a left-handed deba knife. I like to choose kitchen knives.
――Do you have a knife you want now?
KawamuraLooking at the cooking YouTuber, there are quite a few people who use thin, black and shining knives, and I think I want it. I also want a whetstone. Right now, I take it to a store and have it sharpened, but I think it's better to do it yourself.
――I feel a commitment to things. Let's get rid of it now.
Kawamurathank you! First, remove from the abdominal and pectoral fins.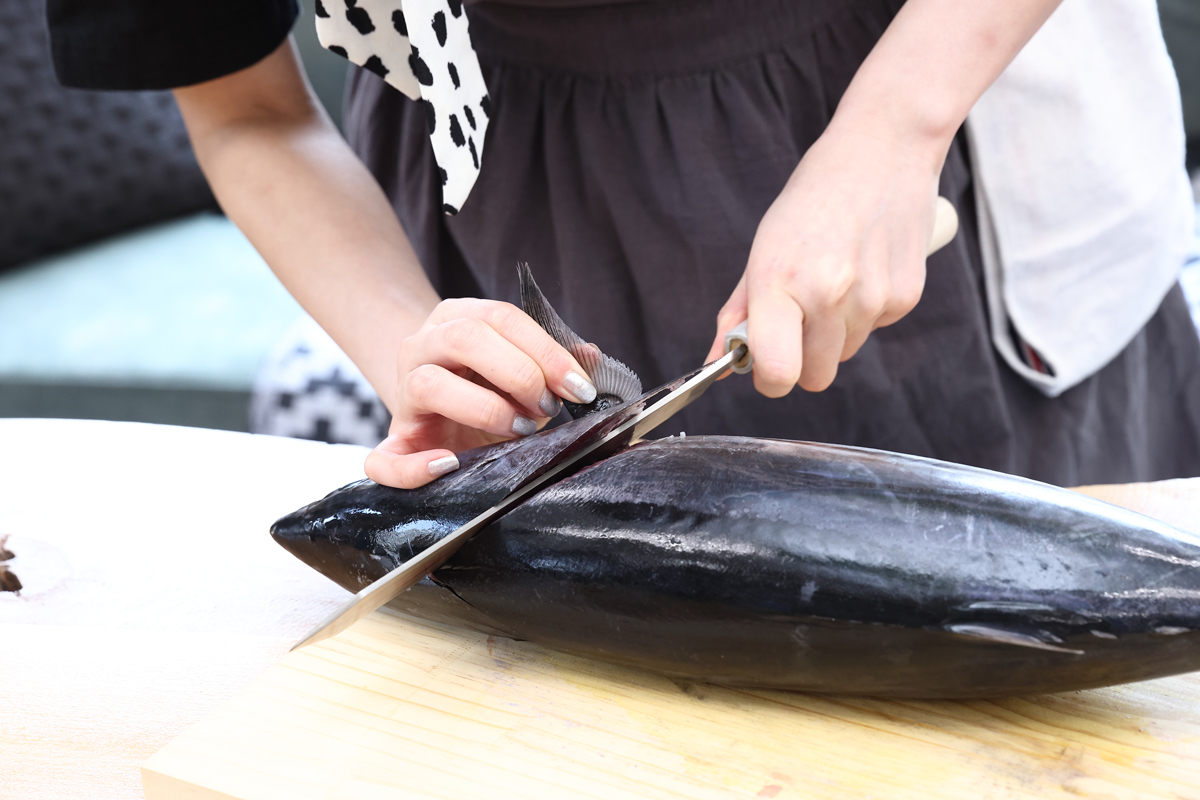 -As expected, a familiar hand …! When did you start to judge?
KawamuraThe first time I judged fish was when I was about 4 years old. When I was in middle 1, I was taught by a local restaurant to handle bonito. I'm not sure if my method is correct because I was told "I'm going to judge it daringly", but it may be Kochi style because it is the same way as watching the video of the Kochi market on YouTube etc. ..
――How often do you handle bonito?
KawamuraIt's a couple of times a year, so it's not that many. I go to the market during the season, and if I sell one, I take it home and pickle it for sashimi, tataki, and pickles. I also like to bake and eat chichiko (heart).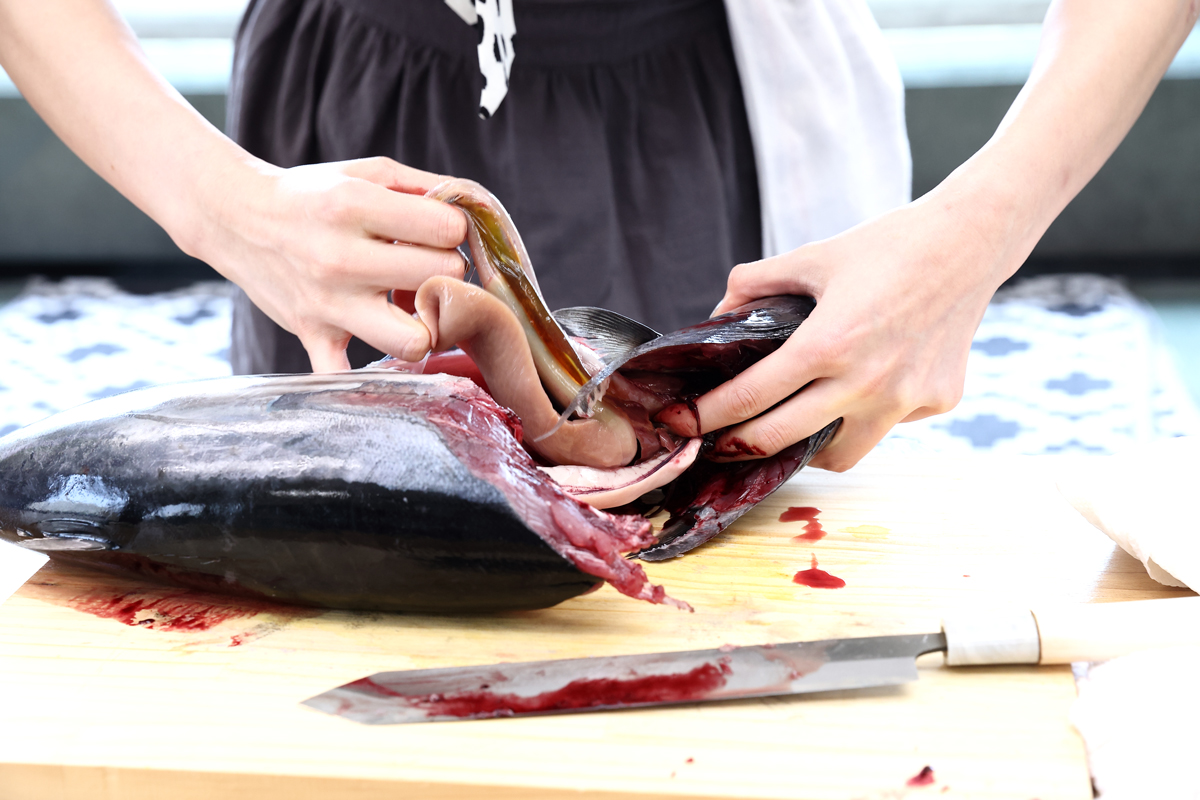 –Next, drop your head and remove the internal organs.
KawamuraA long time ago, I used to handle 7kg of bonito, which is difficult to hold (this time, the bonito weighs 2.2kg), but I remember having a hard time because the bones of my head were so thick that I couldn't easily remove it.
――Are you injured?
KawamuraI get injured once in a while. But the blood of the bonito is so great that I don't realize I've cut it (laughs). The bonito doesn't need much power to handle, but it's soft and squishy, ​​so it's quite difficult to handle.
–Are there many people from Kochi who handle bonito?
KawamuraNo, I'm from a place far from the sea in Kochi city, so there was no one around me. I don't think there are so many people along the coast unless they are a fisherman's family. But when it comes to Kochi, bonito and Ryoma Sakamoto. That's why I'm glad I got rid of the bonito.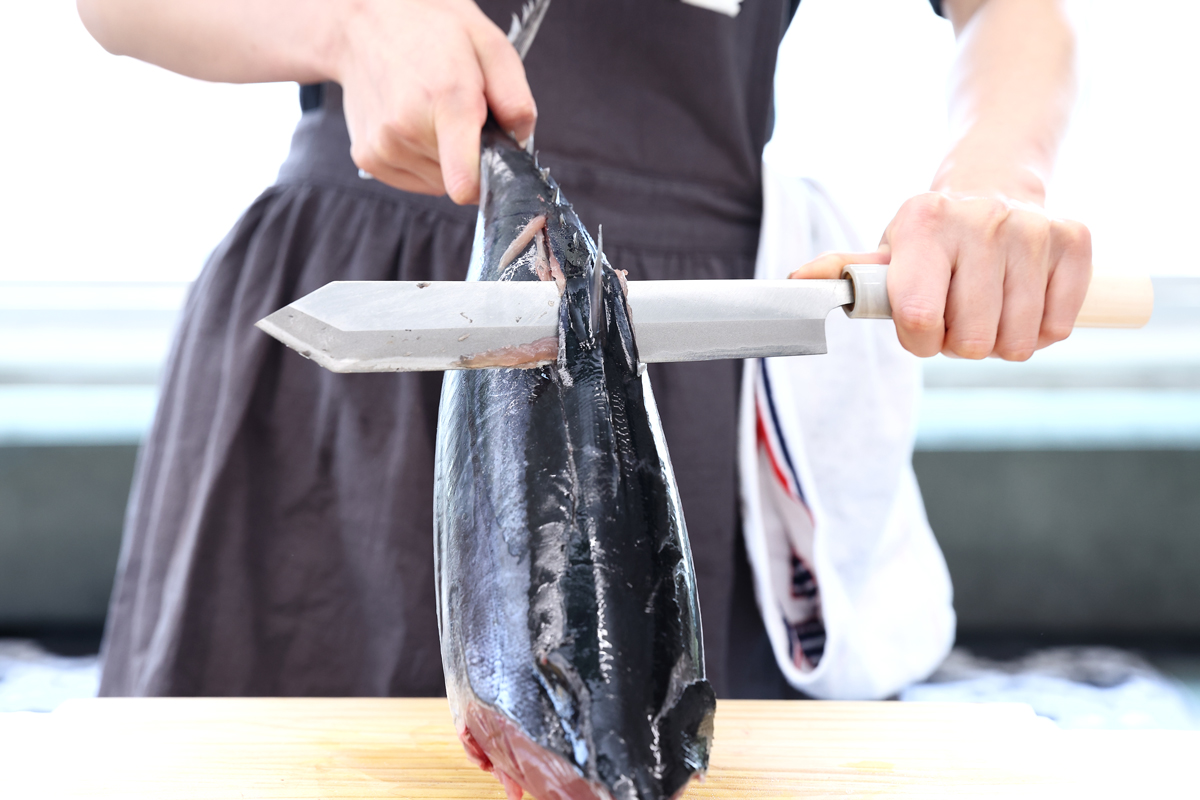 –Mr. Kawamura, who became the first "Kochi City PR Ambassador" in February of this year. Please tell us the charm of Kochi.
KawamuraThe sea, rivers and mountains are all natural, and the meat, fish and vegetables are all delicious. Besides, there are many places where you can play in nature. From an early age, it was natural for me to swim and play in beautiful rivers such as the Shimanto and Niyodo rivers, but when I came to Tokyo, I realized that it was something special.
"I want to challenge the tuna dismantling show someday"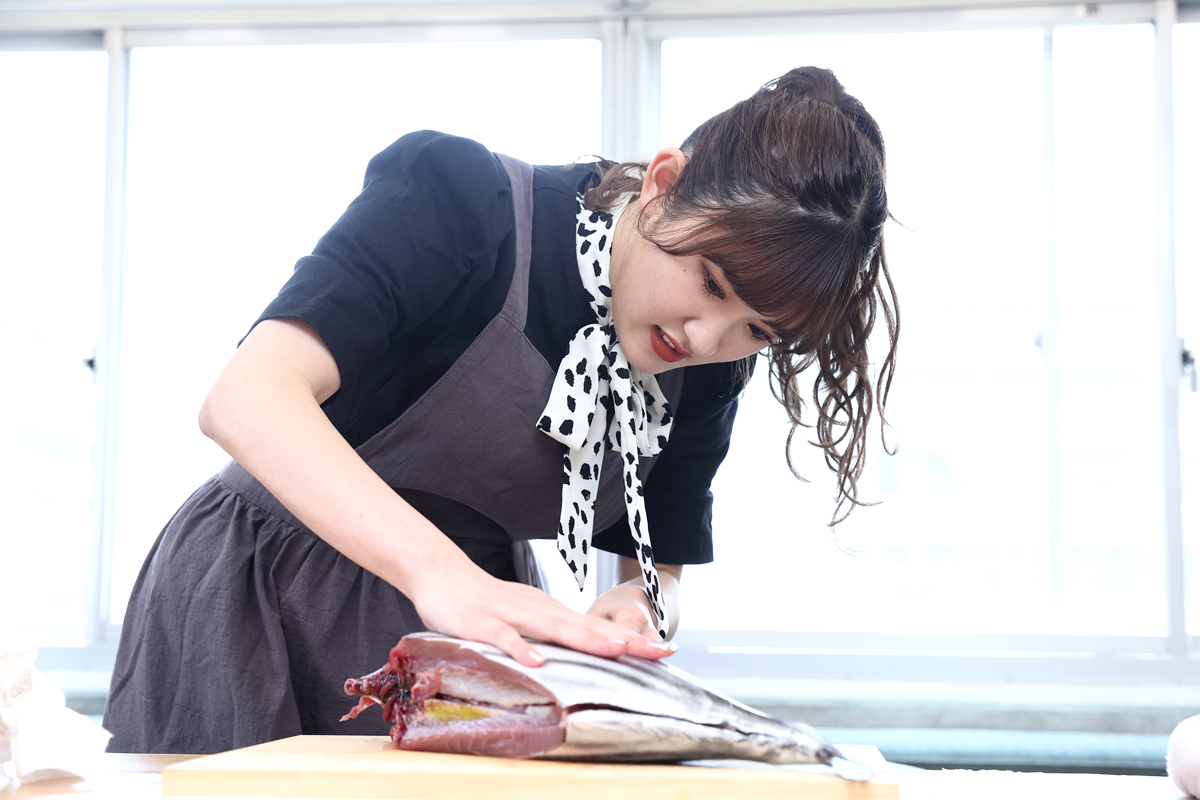 ――What kind of fish can you handle other than bonito?
KawamuraThe fish that can be cut into three pieces can be cut. Eels are also treated every summer. But unlike fish that can be cut into two or three pieces, eel is difficult. When I order it, it arrives alive in Styrofoam, so I put it in ice water to weaken it before handling it, but the first time I hit a nail in my head, it went wild. It was a strong struggle.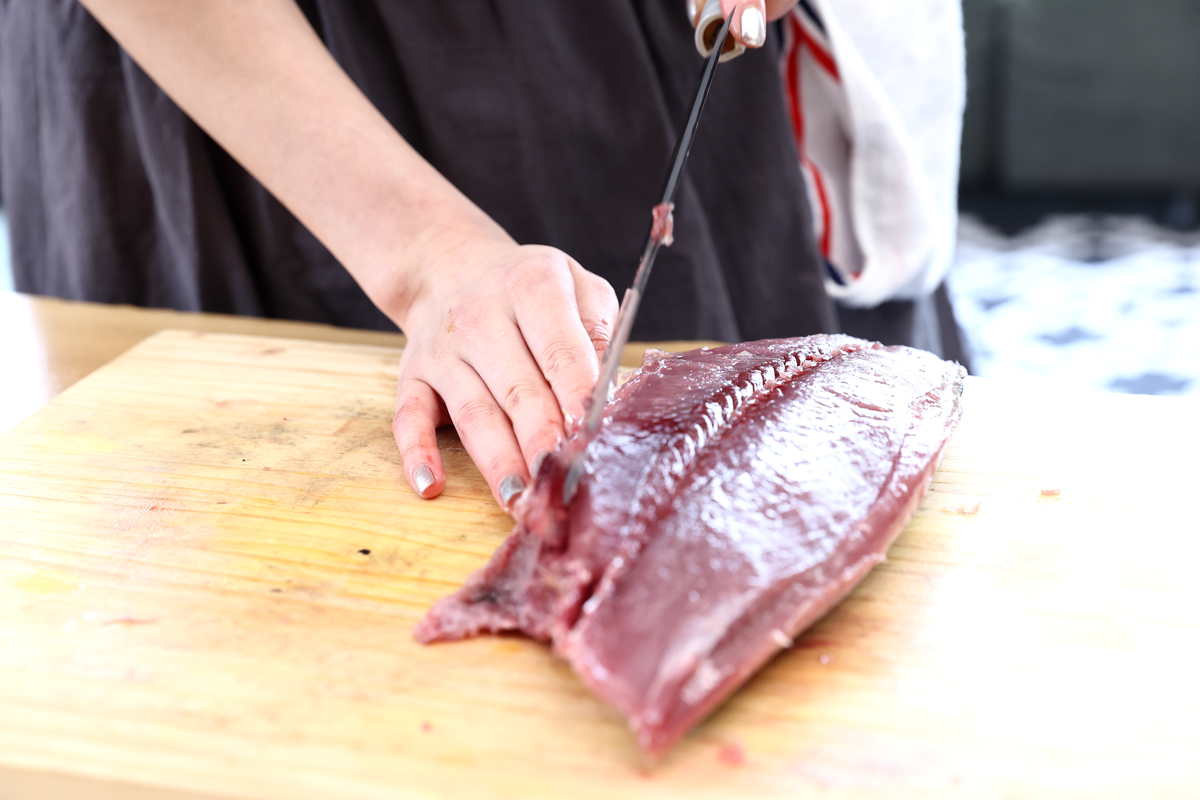 ――Are there any fish you would like to judge?
KawamuraIt's tuna! I want to be able to do a dismantling show using a tuna knife like a Japanese sword. After that, it seems to be fun to hang it and handle it, so anglerfish. Fish with a slightly unusual shape is cut in a different way from the fillet, so it makes me want to try it.
――Mr. Kawamura likes to judge rather than eat.
KawamuraThat may be the case (laughs). When I go to the aquarium, I'm sorry for the fish, but I just think about how to handle this (laughs).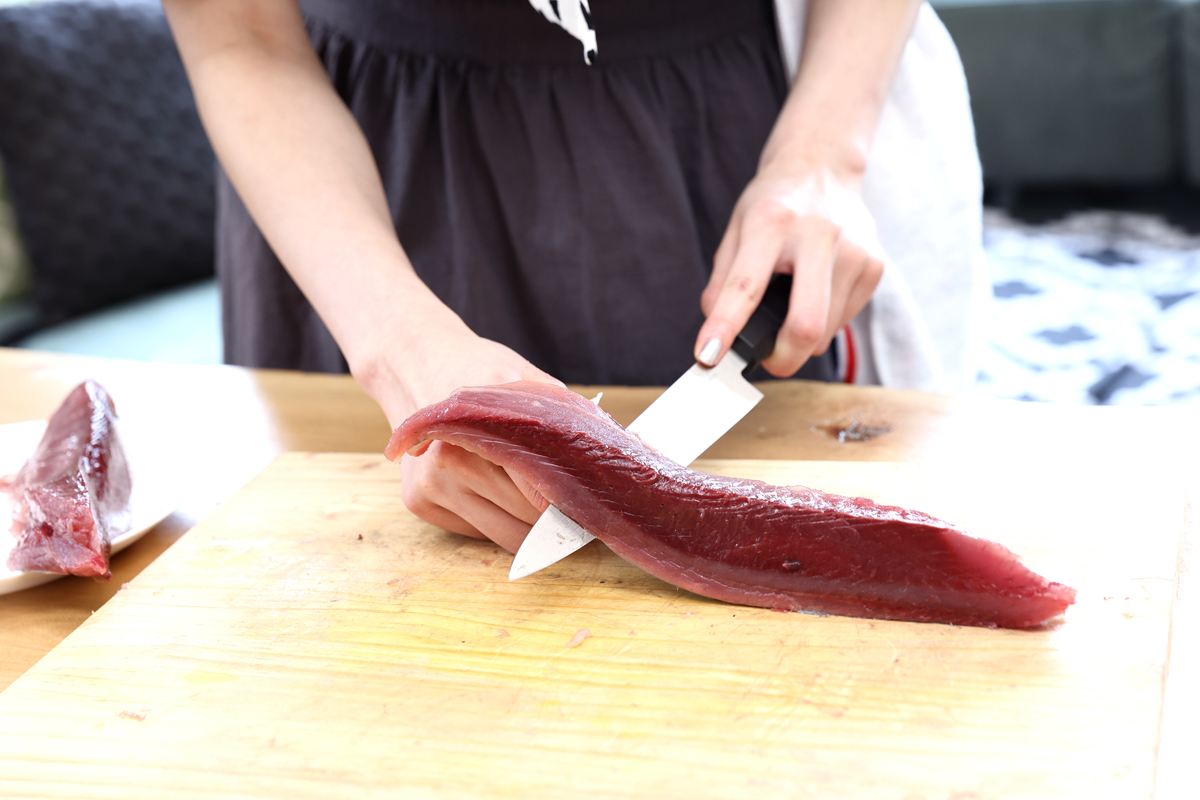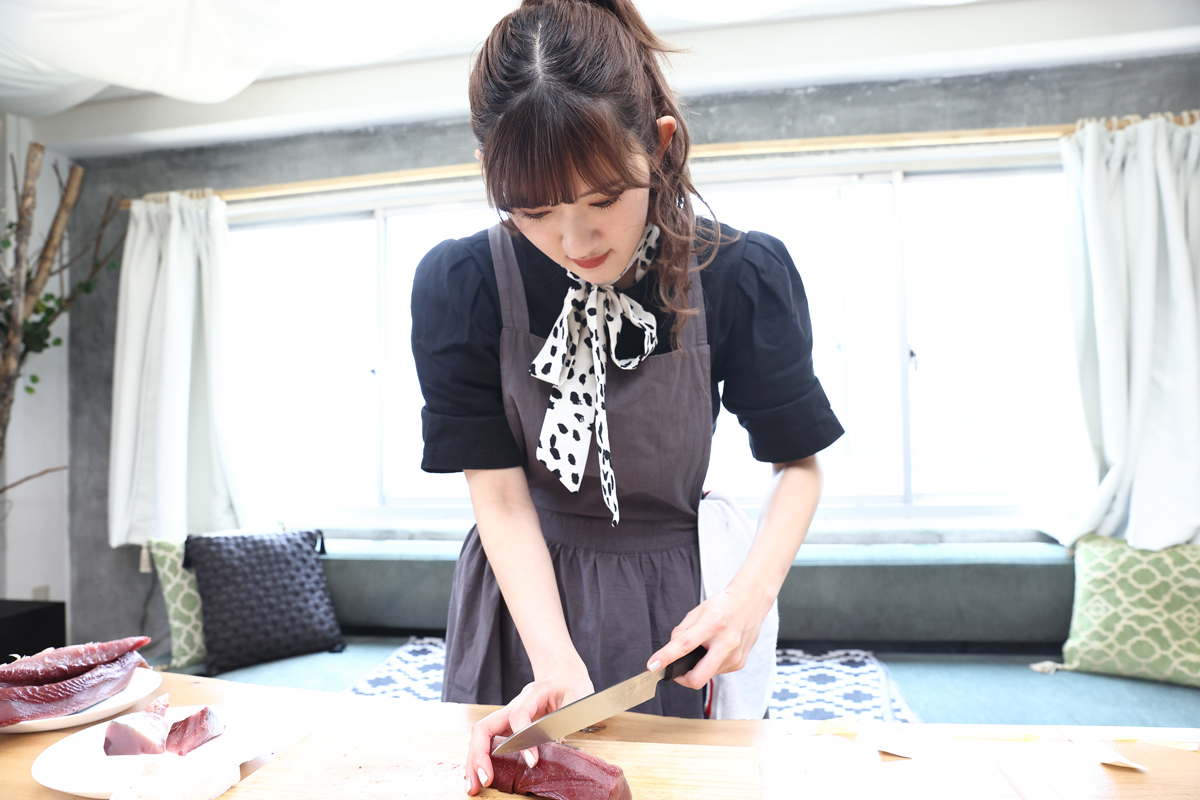 ――While talking, I had already done so far.
KawamuraI'm not good at pulling skin. I'm forcibly going on the way.
――The skin is also delicious, though.
KawamuraThen let's go with it (with skin)! (Smile)
――Are there any special dishes other than fish?
KawamuraMorning Musume. After watching the YouTube video (Morning Musume. Channel) making spice curry by Ayumi Ishida in '21, I'm really into it. It's fun to buy various spices, try using this spice today, and arrange what it will taste like. It's also interesting that if you make a mistake in the amount, the curry will not taste at all. I basically like cooking. It's hard to do during busy times, but I think it's better to stick to cooking when it comes to it.
――Here is the information about the new song. On June 23rd, the triple A-side single "Hakkiri Shiyoze / Swimless Mermaid / Beloved Route A or B?" Will be released.
KawamuraThat's right! "Hakkiri Shiyouze" is a cover song by Stardust Revue, but it is arranged into a cool song like Angerme. Nowadays, I think I've been wearing masks for a long time and I think I have less chance to laugh than before, but the lyrics are also energetic, so I'd like you to listen to this and get energized.
"Swimming Mermaid" is a love song for the first time in Angerme. The songs, costumes, and dance have a mermaid feel, and it's the closest song to bonito (laughs). In the MV, I also had a fun experience of dancing on the floor on the surface of the water.
"Beloved Route A or B?" Is a very mature song, and it's a very challenging song, such as wearing stiletto heels and dancing, or lying down on the floor and dancing. I usually get advice on how to sing, but this time it was "try to sing as you like", so I think that each member's feelings can be conveyed.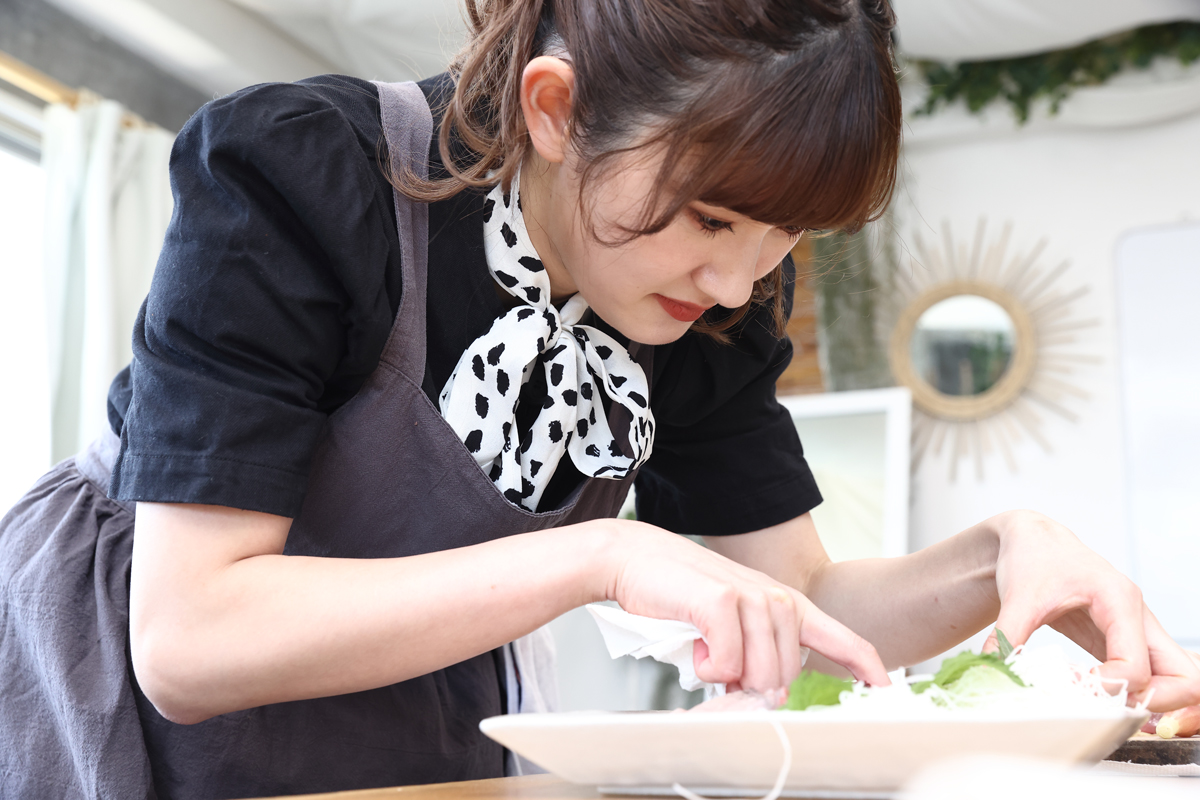 -And finally, the bonito sashimi is complete!
KawamuraIt looks better to cut it thick like this, doesn't it?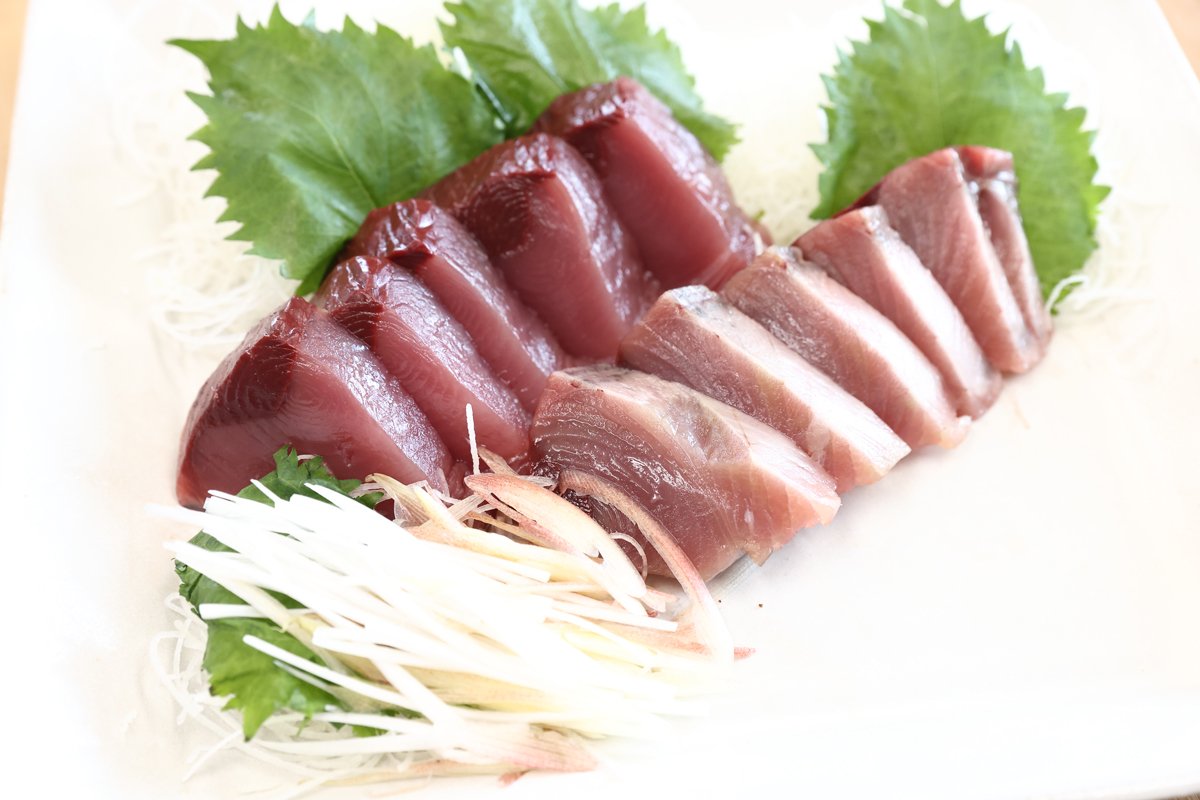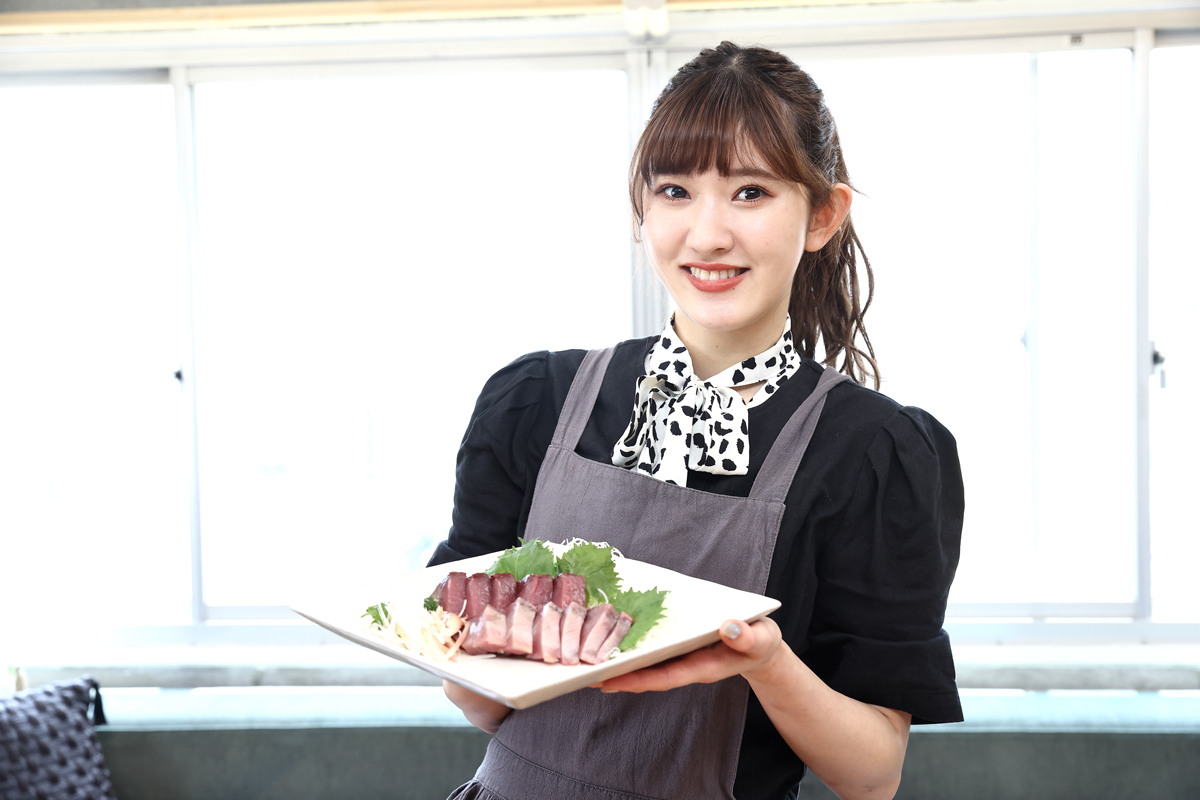 –well done! If you sell this at a store, how much would you set it?
KawamuraNo, I still can't afford the price! I have to go to a cooking class …
――Then it's a real meal! How is the taste?
KawamuraHmm! It's delicious !! Fresh sashimi is the best!
――Is there a way to eat Kochi-style bonito?
KawamuraWhen eating with tataki, I think that it is basically eaten with ponzu in this place (Tokyo), but in Kochi, it is often eaten with garlic and onions with salt.
–Thank you for your hard work! Finally, what are your goals for the second half of July this year?
KawamuraI want to improve my skill in handling fish! I also want to try bonito fishing someday. I wish I could handle the bonito I caught myself. I want to go to training with a fisherman. As Angerme … I still don't know what kind of activities I can do with Korona-ka, but for the time being, I want all the members to eat the bonito I have judged! (Smile)
–Thank you for today!
[INFORMATION]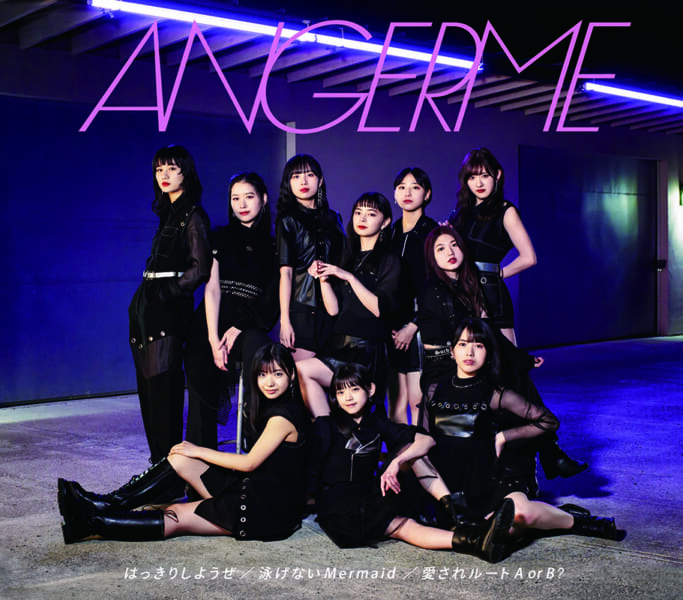 New Single! 2021.6.23 RELEASE
Let's be clear / Mermaid who can't swim / Beloved route A or B?
Let's be clear
Lyrics and composition: Kaname Nemoto Arrangement: Shunsuke Suzuki
♩ Stardust ☆ Review Covering last year's single song to Angerme style funk
Mermaid who can't swim
Lyrics: Himi Izutsu Composition: Sho Hoshibe Arrangement: Shoichiro Hirata
♩ Sentimental medium number floating on the surface of the water, Setuna Anjurum Song
Beloved route A or B?
Lyrics: Aoi Yamazaki Composition / Arrangement: Shingo Yamazaki
♩ Adult Anjurum song wrapped in a JAZZY sound
(Additional Track)
SHAKA SHAKA TO LOVE
Lyrics: Ameko Kodama Composition: Sho Hoshibe Arrangement: Shunsuke Suzuki
♩ Tie-up song with Sunstar oral beauty care brand "Aura Two"