Fashion
Why is it so popular !? What is the appeal of "trim T-shirts"? | Fashion | Safari Online
2021.07.27


Why is it so popular !? What is the appeal of "trim T-shirts"?
The return of the 1990s taste, which has been a hot topic for several years. The nostalgic fashion style looks fresh again, so it is very popular among fashionable people. Especially this summer, there are many people who coordinate with a retro atmosphere. So, did you know that a revival item is getting a lot of attention again this summer? That is the "trim T-shirt"!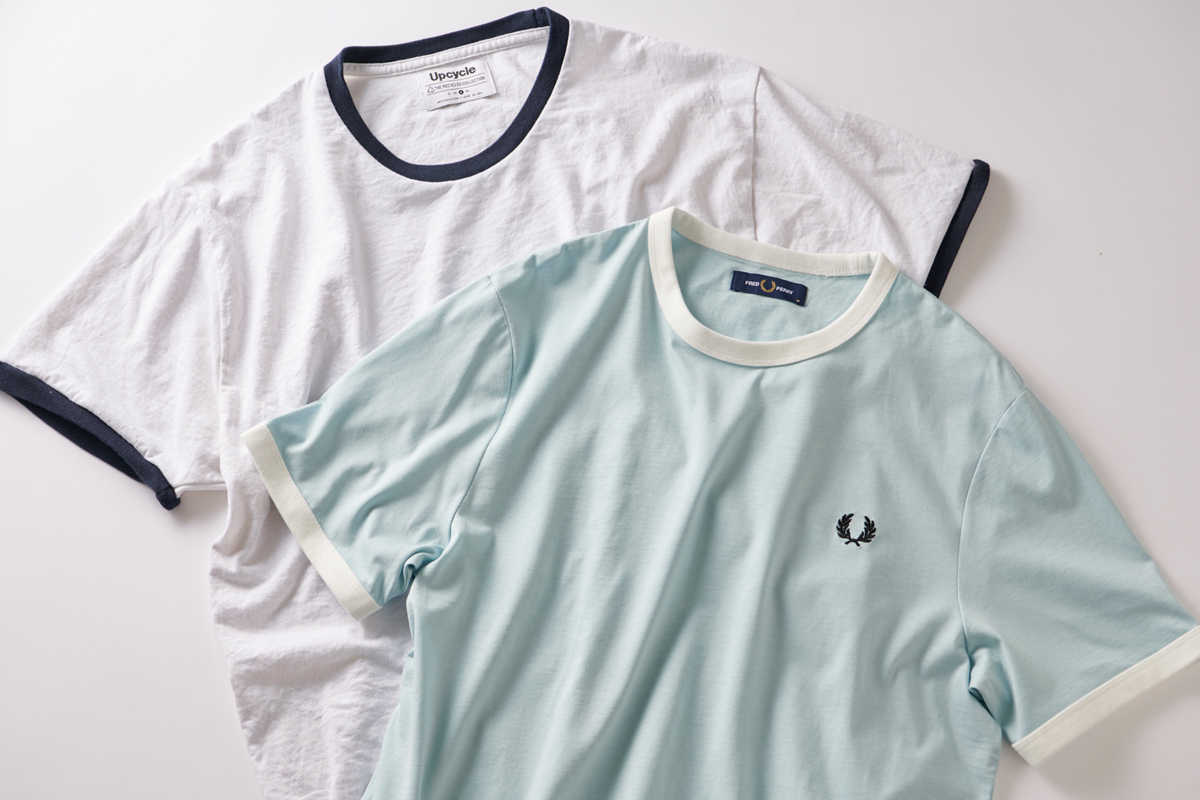 In the first place, Trim T is a T-shirt with a different color fabric from the body around the collar and cuffs. It was a specification that was often found in college T in the 1980s and 1990s, and what was treated like sportswear was incorporated as fashion at that time. So, such Trim T, but with the recent boom in sports taste, many brands have appeared this season as well. As you can see, the impression is completely different from the plain T due to the trimming. Especially recommended for those who are starting with a seasonal sports mix or who are feeling a rut in their T-shirts. Let's take a look at the 5 recommended outfits!
[Upcycling]


UPCYCLE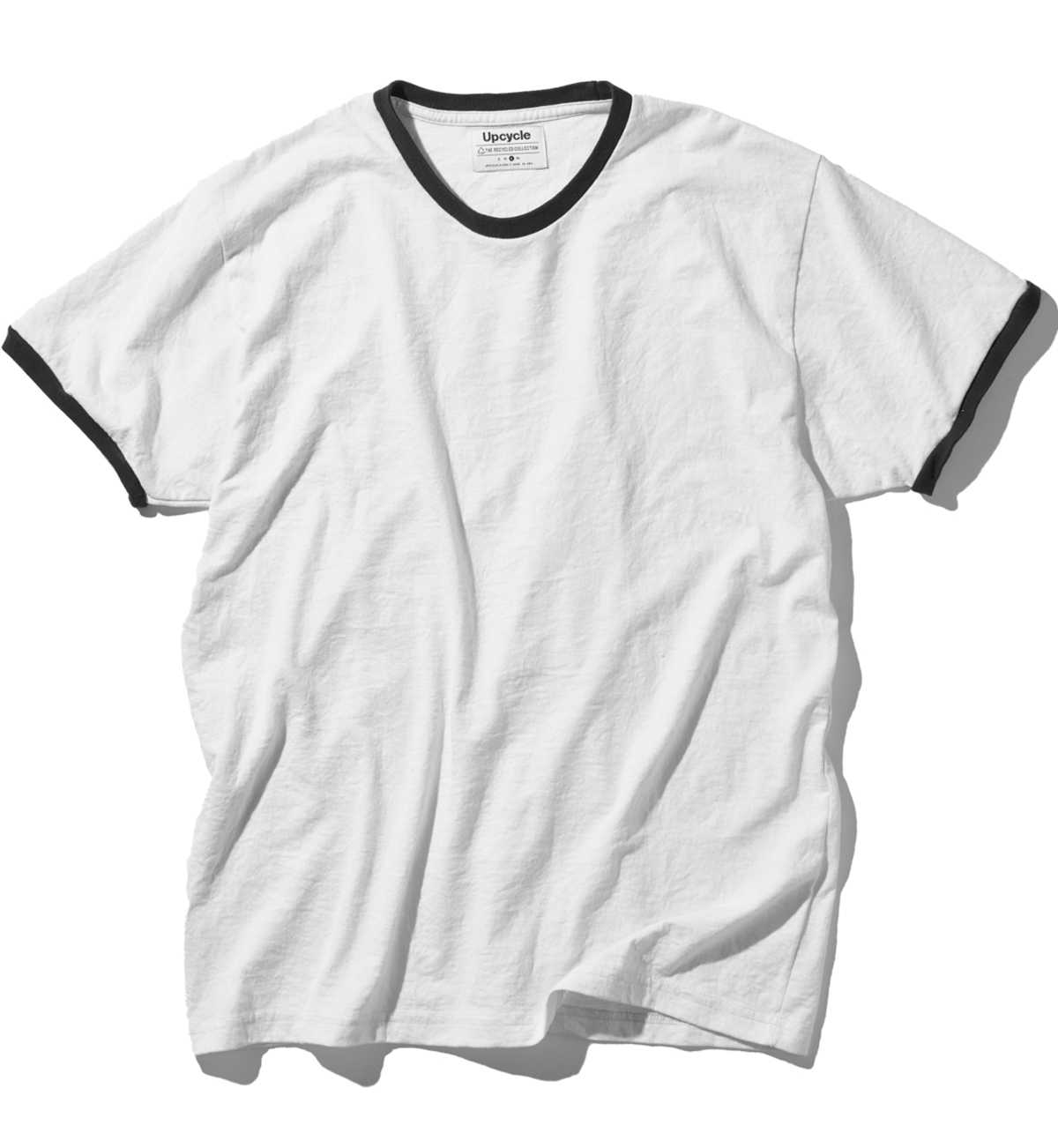 4840 yen (Upcycling / Eusonian Goods Store)
A good combination of white and navy

Reproduced with a trim T-shirt!

The extremely simple appearance and moderately loose silhouette make this a truly modern piece. This brand started mainly with recycled T-shirts in 2018. Most of the processes such as knitting, dyeing, cutting and sewing are done in LA, all within 5 miles. In addition, the materials are full of up-cycle gimmicks as the brand name suggests. If you color-link it with navy pants, it will be suitable for date outfits.
[Fred Perry]
FRED PERRY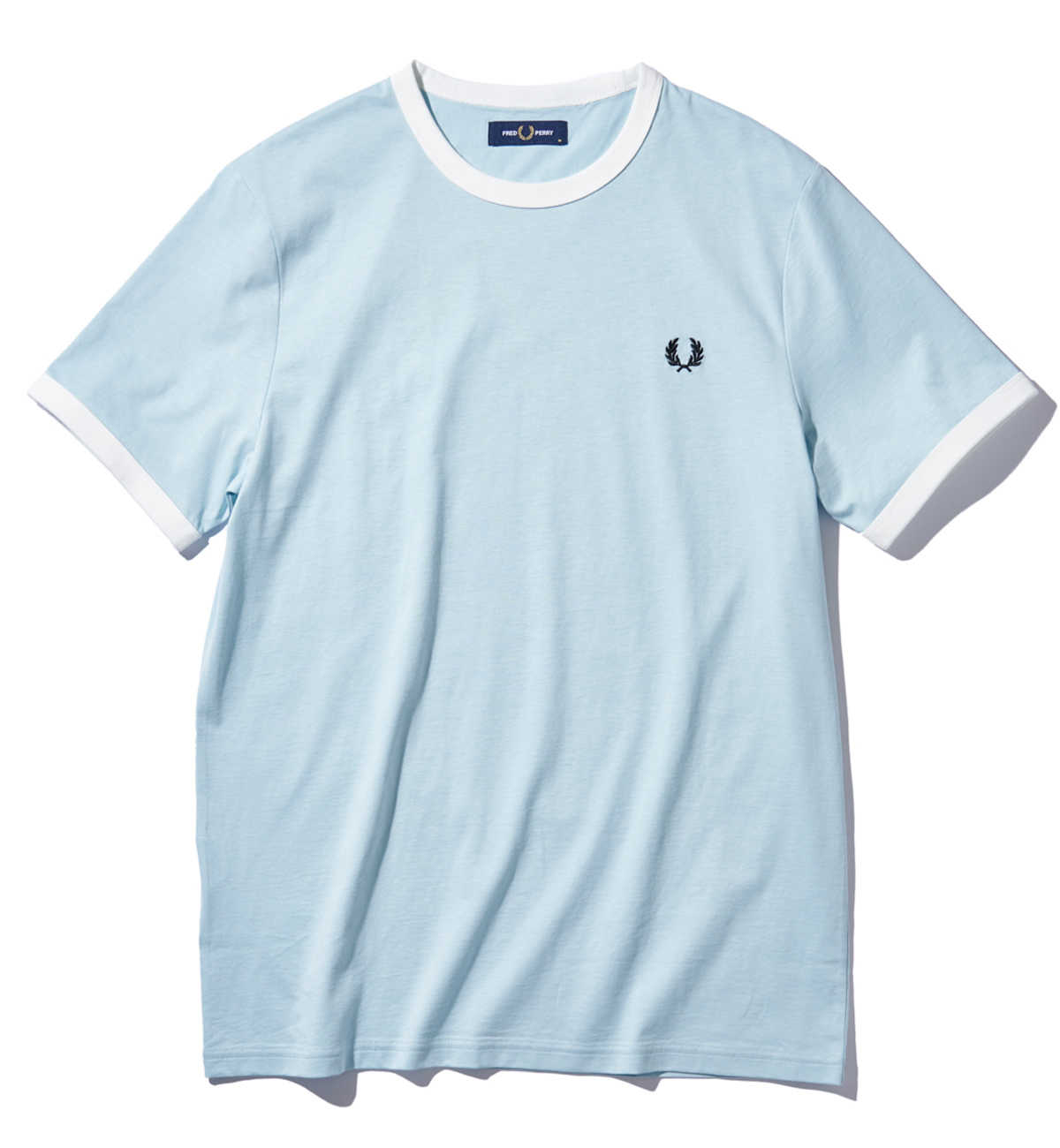 6600 yen (Fred Perry / Fred Perry Shop Tokyo)
With a transparent color

Produce a refreshing Natsuo!

Trim T with a soft cotton jersey. The body is chalk blue and the trim is white, giving it a refreshing look. The white trim has a color scheme that makes you feel refreshed, so it's perfect for creating a clean man in the hot summer. This chalk blue x white color scheme is available only at the Tokyo store, Osaka store, and online shop.
[original
Charcoal]


ORIGINAL Charcoal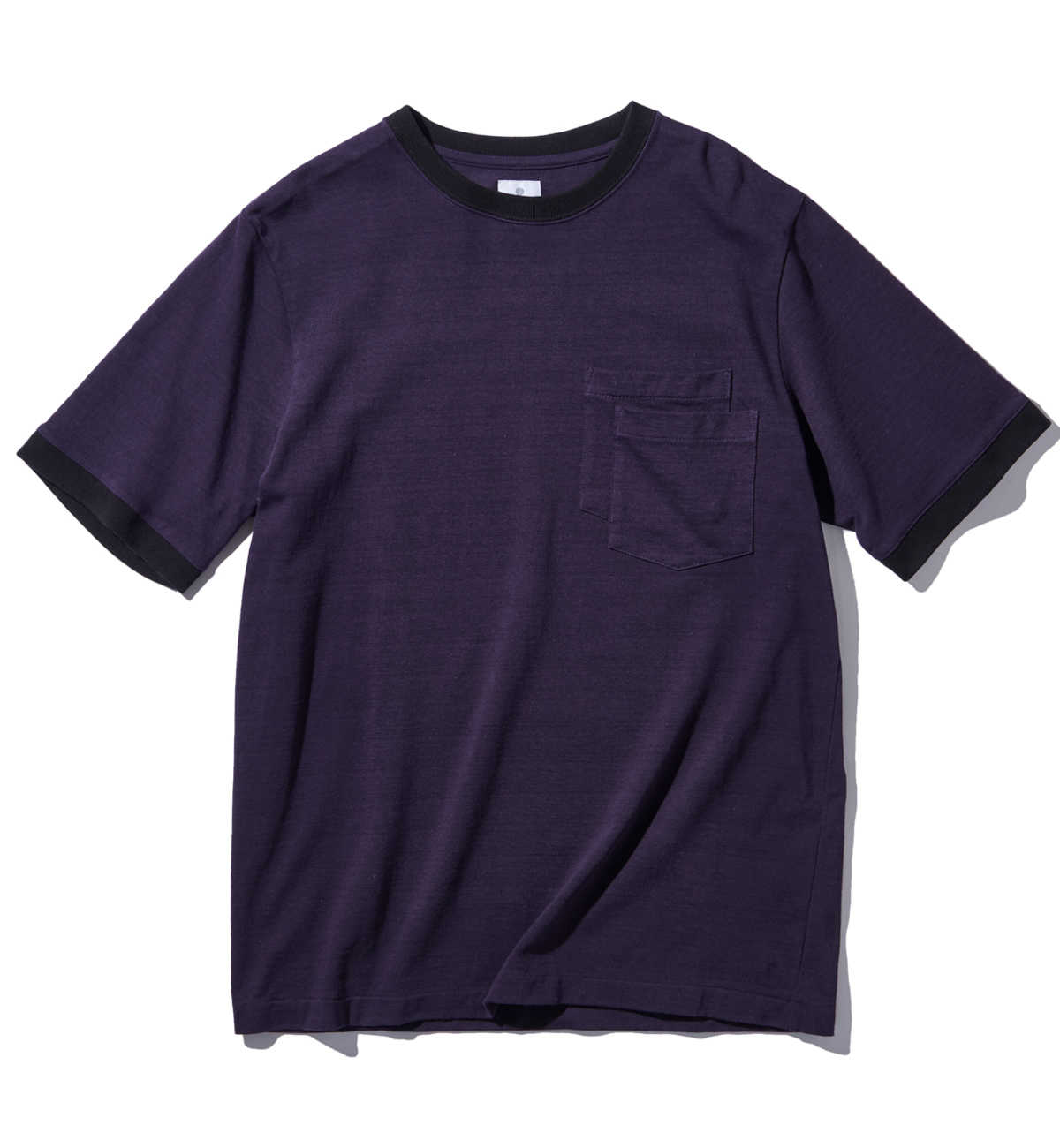 10,450 yen (original charcoal / charcoal Tokyo)
Dark purple x black

It's just an adult taste!

By using cotton native to the western United States, one piece that feels dry and firm and unique elasticity. The highlight is that it gives a rich texture when washed. The unique design with a W pocket on the front and a flocky print logo on the back is also attractive. If you match it with black pants and make the purple look a little sexy, it's perfect for a date.
[TMT]


TMT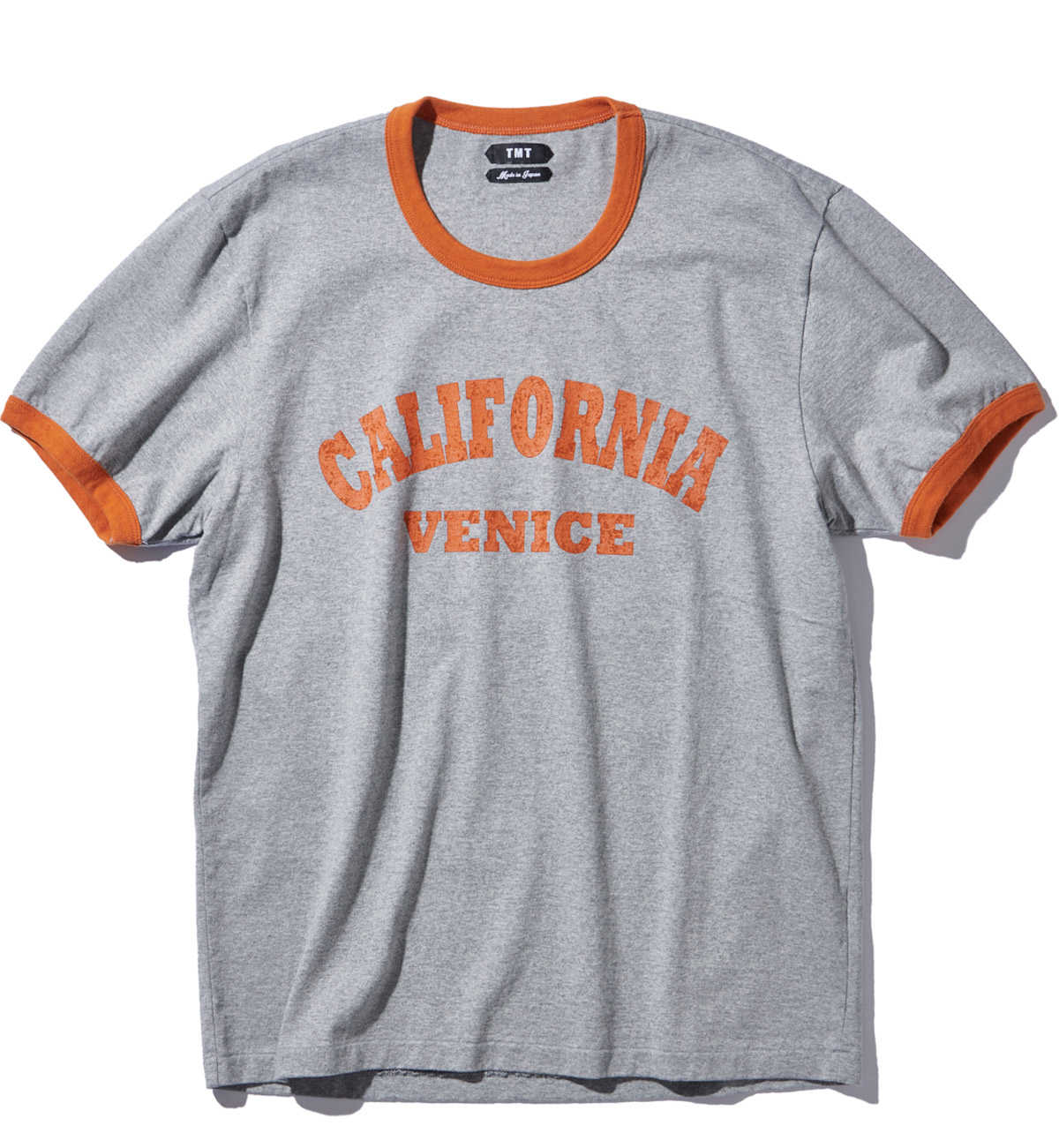 8580 yen (TMT)
A perfect retro look

Sasa to adult surfers !?

Marbled body with color scheme, faint print, trim design and plenty of retro taste. It should look the most attractive to retro surfers. Thanks to the strongly twisted yarn, the crispy texture peculiar to the fabric is created, making it dry and comfortable to wear. The slightly compact silhouette is also ideal for charming a well-trained body!
[Jackson
Matisse]


JACKSON MATISSE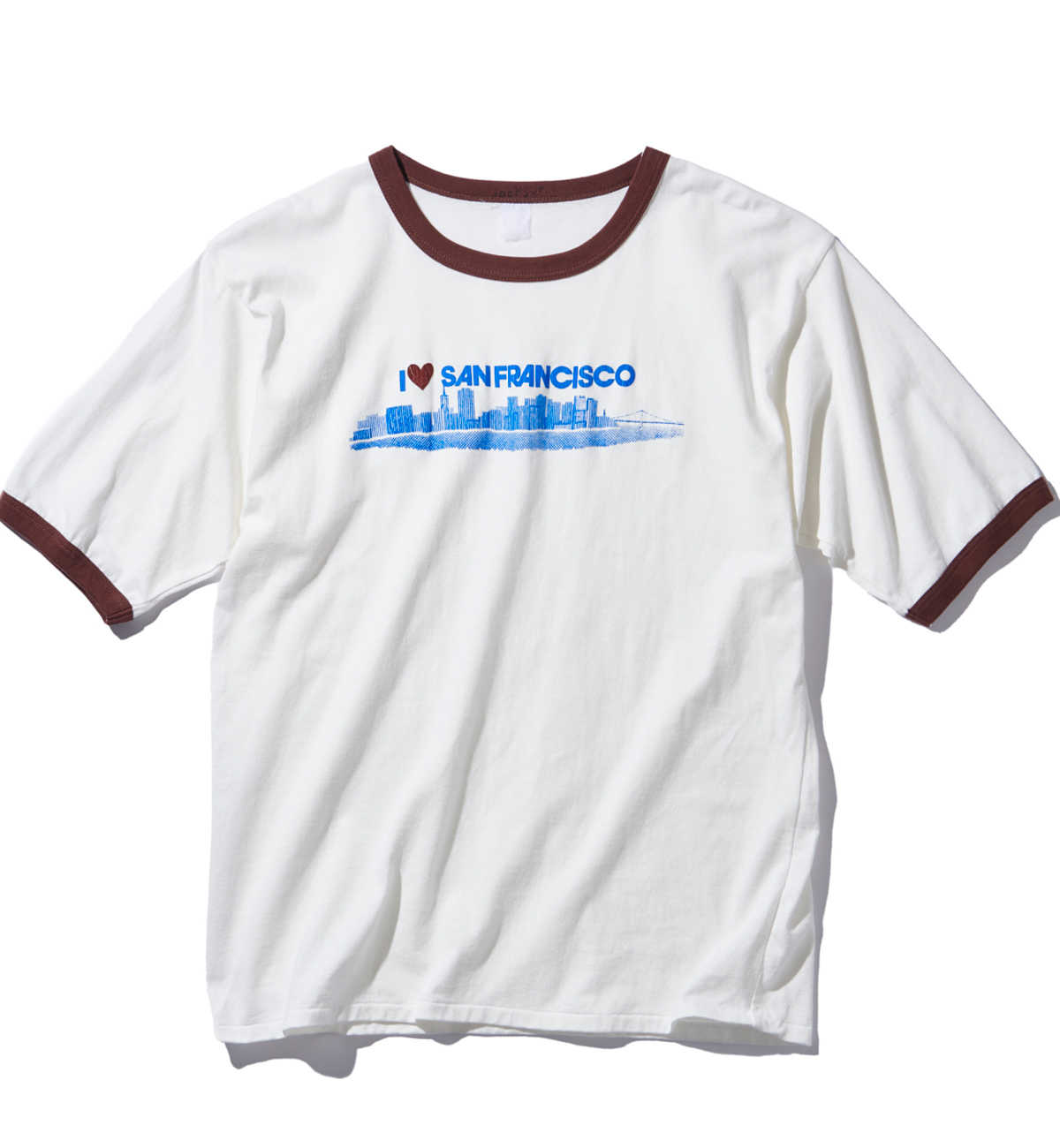 12,100 yen (Jackson Mathis / Hand Intree Showroom)
Trim TOf brands that are good at
The retro atmosphere is irresistible!
One of the brands that regularly develops Trim T has a mellow appearance. The combination of white body and brown trim that makes you feel nostalgic will make you enjoy the retro atmosphere of Trim T even more. The print on the chest of the soft body depicts the San Francisco Bay Area on the familiar "I ❤" lettered. This is also a great piece for surfers.
Photo = Koki Marumasu Styling = Shota Nogami Fumi = Yuta Yagi
photo: Kouki Marueki (BOIL) styling: Showta Nogami text: Yuta Yagi

Follow Us
Get the latest information on Safari Online.
Source link