Food
ZENB collaborates with FOOD LOSS BANK to promote sustainability and diversity through food | Press release of Mizkan Holdings Co., Ltd.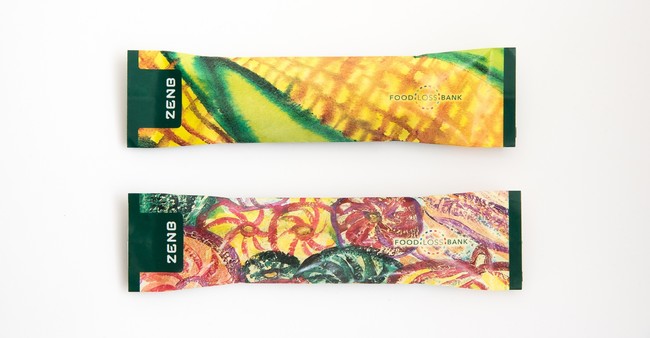 Promote sustainability and diversity through food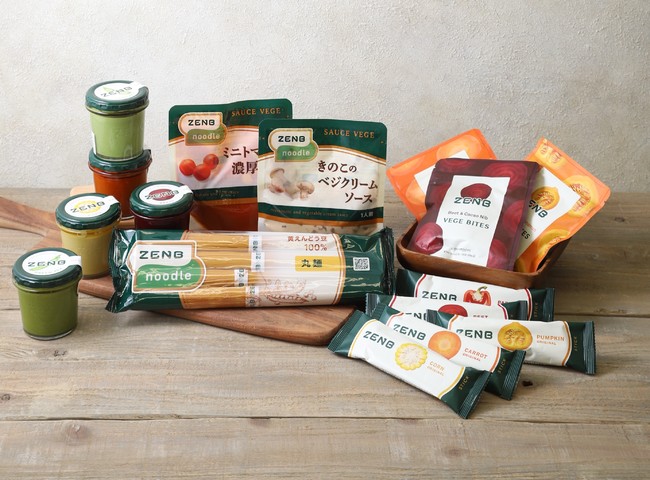 ZENB was born in 2019 with the desire to realize a well-being new diet that has less impact on people and the environment and that achieves both "deliciousness" and "good for the body." With the demand for more sustainable food production all over the world, we focus on the idea of ​​"eating as much as possible" and make the best use of plants such as cores, seeds, and cotton that are usually thrown away. By doing so, we deliver delicious, environmentally and body-friendly products. In addition, we are also engaged in various activities to think about the future of food from the perspectives of deliciousness, health, and sustainability. We have held a vegetable and design exhibition that considers sex.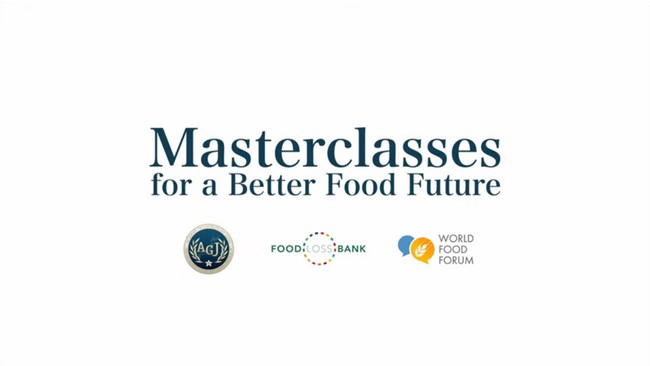 Meanwhile, FOOD LOSS BANK was established in 2020 to solve the ever-increasing food loss problem caused by the Korona-ka. In 2021, these activities were evaluated, and he will be in charge of the master class modeled on Japan for the first time on "World Food Day" established by the United Nations at the request of the World Food Forum by the Food and Agriculture Organization of the United Nations (FAO). It is planned that this initiative with ZENB will be introduced.
And this time, this collaboration was realized by the agreement of the two companies' desire to promote sustainability and diversity through food and aim for a well-being society.

Limited release of original design "ZENB STICK"
The original package "ZENB STICK" with the illustration of artist Takuya Sasaki, who has the characteristic of autism, will be on sale for a limited time.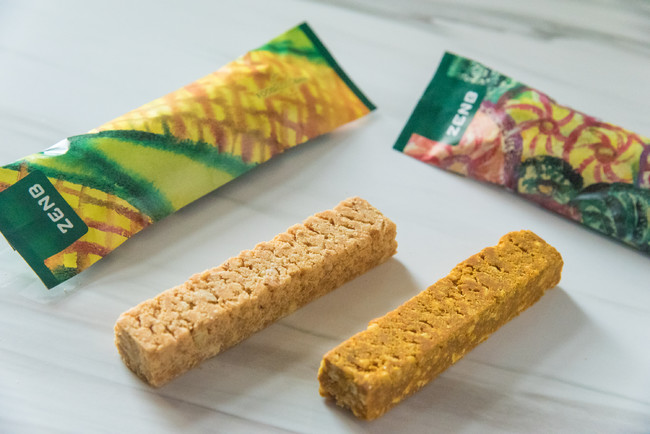 How to buy
Please order the target product from the ZENB site and the toll-free number for purchase (0120-522-087: reception hours 9:00 to 18:00).
Sales start date
Thursday, July 29, 2021 13:30
* Sales will end as soon as the limited quantity is reached.
Items for sale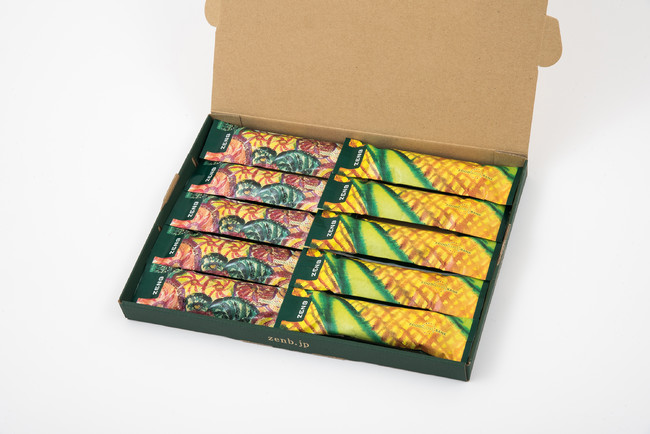 Original design ZENB STICK 10 corn pumpkin set
・ Target products: 5 original design ZENB STICK cones and 5 pumpkins
・ Product price: 2,980 yen (tax included, free shipping)
・ URL: https://zenb.jp/products/stick248
Artist Takuya Sasaki who was in charge of illustration design
Born in 1975. Lives in Tokyo. She is active as a sensitive artist with the characteristic of autism. From an early age, he has never missed painting or clay work, creating powerful and colorful art with animals and people as motifs. His original work is highly evaluated, and his work is permanently exhibited at cafes and restaurants such as Starbucks. His bold and humorous style, which can be recognized as his work at a glance, continues to fascinate many people, while expressing what caught his heart in paintings and three-dimensional works.
http://takuya.page.ne.jp/
Comment from Takuya Sasaki's mother
Takuya usually likes to draw animals and people, but this time he tried to draw a picture of vegetables for the first time. He often eats corn and pumpkin with his favorite vegetables, so he seems to have been able to get into creative activities naturally. He had a hard time figuring out how to depict the corn grains, but he tried and errored, trying to draw them one by one, and then drawing them with lines. I think that I continued to draw while enjoying new challenges from beginning to end, and used various colors to create a colorful and original work like Takuya.

ZENB Customer Center: Phone 0120-133-309
Inquiry form: https://support.zenb.jp/hc/ja/requests/new
[ZENB brand]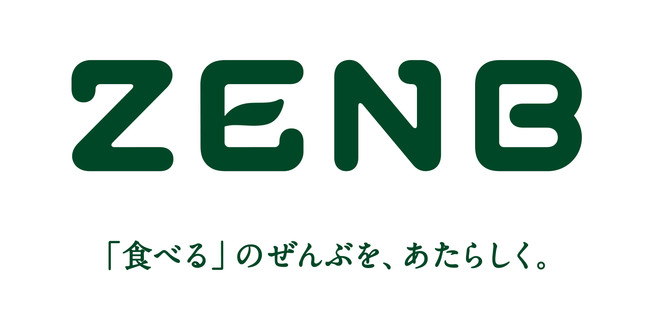 ZENB is a brand that proposes a well-being diet that uses plants as much as possible, is delicious and good for the body, and contributes to the health of people, society and the earth. We have trapped as much as possible the deliciousness and nutrition of plants such as vegetables, beans and grains. We make the best use of the deliciousness of the ingredients themselves by creating a taste that does not use animal ingredients and does not rely on additives. "ZENB PASTE" made only with whole vegetables and olive oil, "ZENB STICK" with beans, miscellaneous grains and nuts added to whole vegetables, "ZENB VEGE BITES" with 117g of vegetables for one serving, 100% beans So, "ZENB NOODLE", a new main food of abundant dietary fiber and vegetable protein, "ZENB SAUCE VEGE", a special source that considers compatibility with ZENB NOODLE, and "ZENB" that makes full use of ZENB NOODLE to the deliciousness of boiled soup. VEGE SOUP "is also on sale.
ZENB site: https://zenb.jp
[FOOD LOSS BANK]


In Japan, 6 million tons of "food loss" is discarded annually when it is ready to eat and drink. This is about 1.5 times the world's food aid to hungry people around the world. FOOD LOSS BANK was established in September 2020 with the aim of improving the environment by connecting many people and starting with reducing food loss. "Circular", "value diversity", "sustainable". We are working around these three pillars. We aim to create a scheme in which there are no people in the circular chain who are under pressure, respect for the diversity of people, food, and living things, and at the same time solve social issues, and at the same time, companies that support the earth can grow economically.
FOOD LOSS BANK site: https://www.foodlossbank.com/index.html
[Food and Agriculture Organization of the United Nations (FAO)]
A leader in food security and nutrition, crops and livestock, agriculture including fisheries and aquaculture, and rural development within the UN system. Every October 16th is World Food Day, a commemorative event held in various parts of the world to commemorate the decision to establish FAO in 1945 and promote the theme of food and agriculture. I am. Helping 194 member states end poverty and hunger and use their natural resources in a sustainable manner, FAO is in line with the Sustainable Development Goals of the 2030 Agenda, focusing on five goals. We are advancing our business. It now serves as an international forum for policy and planning advice, information gathering and dissemination, and food and agriculture deliberation in more than 130 countries.

FAO site: https://www.unic.or.jp/info/un_agencies_japan/fao/
Source link