Food
"Pepper Lunch" joins "DiDi Food" | Press release of DiDi Food Japan Co., Ltd.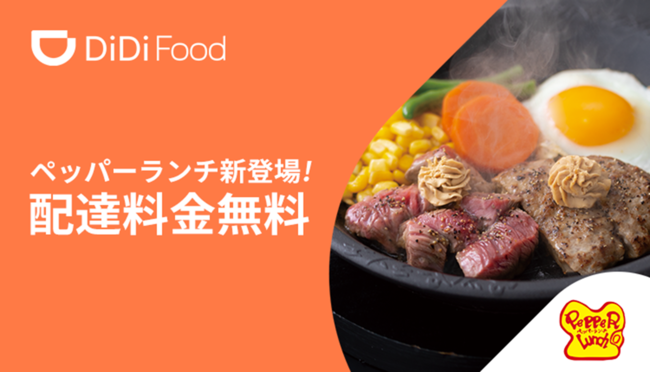 * Please see the second page and the app for details on the target area, period, stores, etc.
In August 2021, the steak specialty restaurant "Pepper Lunch" developed by Hot Palette Co., Ltd. (Representative Director: Sumio Matsumoto, Headquarters: Chiyoda-ku, Tokyo) will be added to the food delivery service "DiDi Food" operated by DiDi Food Japan Co., Ltd. From Thursday, 26th * We will join the member stores.
In addition, to commemorate the membership, we will also carry out a campaign where you can enjoy your order at "Pepper Lunch" with no delivery fee.
* Available from August 26, 2021 (Thursday) in the Hyogo area, September 1, 2021 (Wednesday) in the Osaka area, and September 8, 2021 (Wednesday) in the Fukuoka and Miyagi areas. Become.
"DiDi Food" will continue to aim to expand alliances with food and beverage companies that provide "delicious" throughout Japan in order to provide customers with a wide variety of "food movement experiences."

 
The signature menu "Beef Pepper Rice" is now a hot topic for pepper lunch.
Since our founding, we have been thoroughly committed to beef because we want everyone to feel free to enjoy delicious steak.
Steak meat is hand-cut at the store every day and always serves fresh and delicious beef.
<"Pepper Lunch" menu (partial excerpt) that can be ordered at "DiDi Food">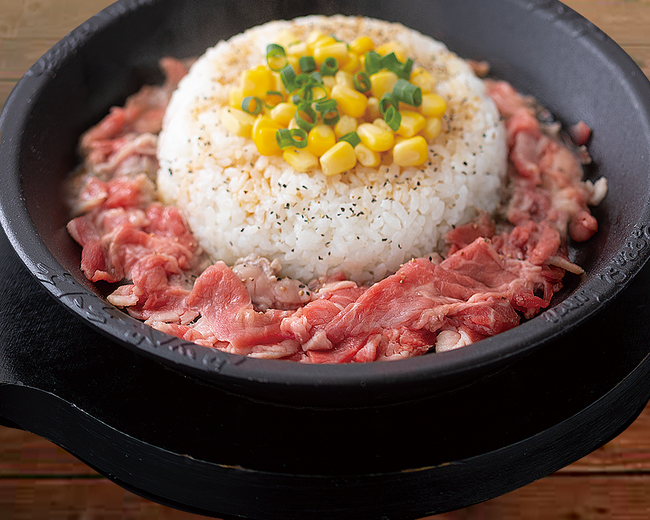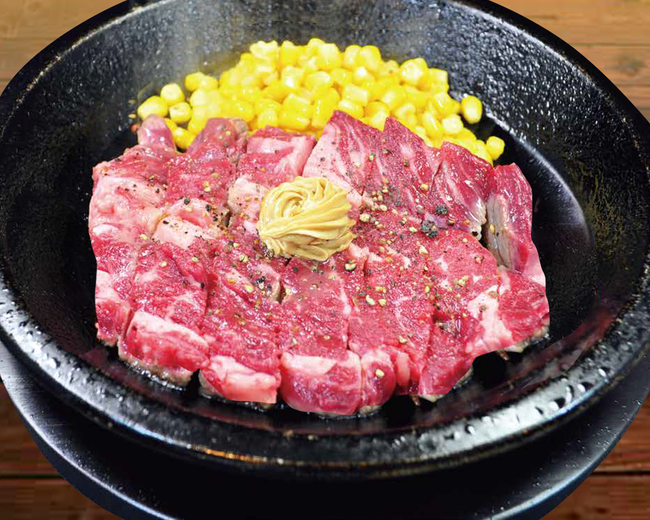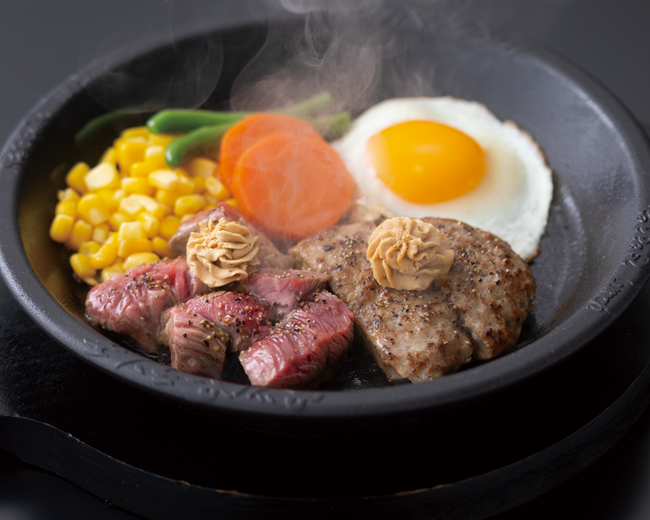 (From the left, beef pepper rice with plenty of meat / 1,390 yen, wild juicy cut steak 200g / 1,600 yen, exciting combo / 1,280 yen)
* All prices include tax.
* The above price is the selling price in DiDi Food.
Pepper lunch delivery fee free
Contents: During the period, you can enjoy orders of 1,000 yen or more at "Pepper Lunch" with no delivery fee.
Period:[Hyogo]August 26th (Thursday) -September 24th (Friday), 2021
[Osaka]September 1st (Wednesday) -September 30th (Thursday), 2021
[Fukuoka / Miyagi]September 8th (Wednesday) -October 7th (Thursday), 2021
* Target stores are Miyagi, Osaka, Hyogo, and Fukuoka.
* Please check the app for the target menu.

[Hyogo]Pepper Lunch Youme Town Himeji Store (Thursday, August 26, 2021 ~)
【Osaka】
Pepper Lunch Nitori Mall Hirakata Store (Wednesday, September 1, 2021 ~)
【Fukuoka】
Pepper Lunch Riverwalk Kitakyushu Store (Wednesday, September 8, 2021 ~)
[Miyagi]Pepper Lunch BiVi Sendai East Exit Store (Wednesday, September 8, 2021 ~)

 
With just a few taps, DiDi Food can be used in a variety of situations to suit the mood of the day, such as at home or in the office, or when you don't want to wait in line or in bad weather. "DiDi Food" aims to be the food delivery of choice for local customers, with community-based initiatives and beloved menus.
Company name: DiDi Food Japan Co., Ltd.
Headquarters location: 3-10-1 Harumi, Chuo-ku, Tokyo
Osaka branch office location: 5-1-60 Namba, Chuo-ku, Osaka-shi, Osaka
Official website: https://www.didi-food.com/ja-JP
Order reception time: 8:00 to 25:00 * Available hours are based on store business hours.
Overview of "DiDi Global Inc."
DiDi Global Inc. (New York Stock Exchange stock code: DIDI) is one of the world's largest mobility technology platforms. Based on the world's most advanced technology cultivated through the mobility platform business, we are developing a wide range of services on a global scale, including China, our home country, Asia Pacific, South America, Africa, and Russia. We are engaged in a wide range of businesses such as taxi dispatch, driving agency, freight, food delivery and financial fields. Currently, the only services available in Japan are taxi dispatch and food delivery services (some areas).
DiDi provides valuable services to taxi operators and users using efficient matching technology. In addition, through food delivery services, we provide restaurant partners and delivery partners with business opportunities and flexible working styles.
We aim to contribute to solving the world's transportation, environment, and employment problems, and in developing our business, we optimize our AI technology for each country and region, and work in collaboration with local policies and industry. .. We will strive to form a sustainable ecosystem so that people's lives and society can be enriched.

Osaka area
Osaka City (excluding Nanko area), Sakai City *, Toyonaka City, Ikeda City *, Fukida City, Takatsuki City *, Moriguchi City, Hirakata City *, Ibaraki City *, Yao City *, Neyagawa City, Matsubara City *, Daito City *, Minoo City *, Kadoma City, Settsu City, Higashi Osaka City *, Shijonawate City *, Katano City *
Fukuoka area
Kitakyushu City *, Fukuoka City, Kurume City, Naokata City *, Iizuka City, Nakagawa City *, Chikushino City, Kasuga City, Onojo City, Dazaifu City *, Koga City, Fukutsu City *, Itoshima City *, Nakagawa City, Kasuya District * *
Hyogo area
Kobe City *, Himeji City *, Amagasaki City, Akashi City *, Nishinomiya City *, Ashiya City, Itami City, Kakogawa City *, Takarazuka City *, Takasago City *, Kawanishi City *, Sanda City *, Harima Town, Kako District *
Hiroshima area
Hiroshima City (Naka Ward, Higashi Ward *, Minami Ward, Nishi Ward, Asaminami Ward *, Asakita Ward *, Saeki Ward *), Fukuyama City *, Higashi Hiroshima City *, Fuchu City *, Fuchu Town, Aki County *
Kyoto area
Kyoto City *, Uji City, Kameoka City *, Joyo City, Muko City, Nagaokakyo City *, Yawata City, Kyotanabe City, Oyamazaki Town, Kumiyama Town, Kuse District
Aichi area
Nagoya City (Senkin Ward, Higashi Ward, Kita Ward, Nishi Ward, Nakamura Ward, Naka Ward, Showa Ward, Mizuho Ward, Atsuta Ward, Nakagawa Ward *, Minami Ward, Moriyama Ward *, Midori Ward *, Meito Ward , Tempaku Ward *), Nisshin City, Owariasahi City, Nagakute City, Seto City, Kita Nagoya City, Iwakura City, Kiyosu City, Toyoake City
Okinawa area
Naha city
Miyagi area (service scheduled to start on September 8)
Sendai City, Miyagi Prefecture (Aoba Ward *, Miyagino Ward *, Wakabayashi Ward *, Taihaku Ward *)
* Except for some
* Even within the above area, it may not be available in mountainous areas or remote islands. In addition, please note that you may not be able to place an order depending on the business conditions of the store.
* Please check the app for detailed areas.
* The service area and start time may change depending on the status of new coronavirus infection.
Source link