Entertainment
Lee Hi transferred from YG ENTERTAINMENT to AOMG … Who was the one who strongly opposed it? –Kstyle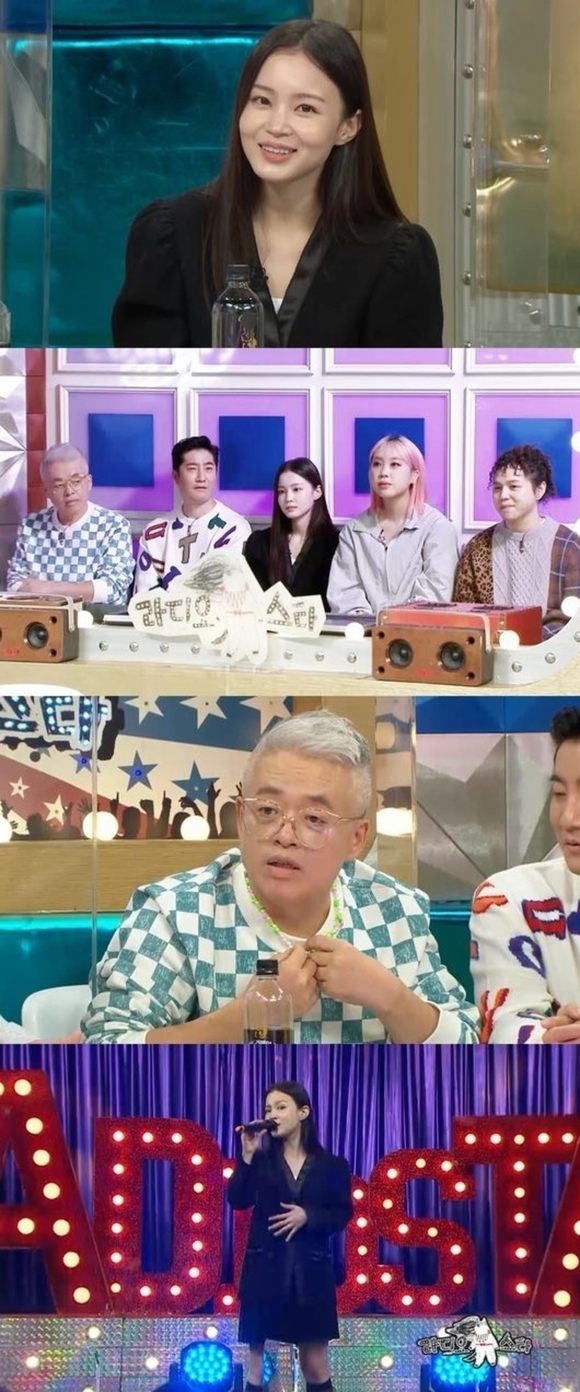 Photo = MBC "Radio Star"
Lee Hi confesses that he has made his first appearance on "Radio Star" and has an acquaintance who opposed the transfer to his current agency, AOMG. In addition, she revealed that "the vocal cords are twice as large as ordinary women", revealing the secret of "unique singing ability" and showing the live stage of "Butter" of BTS (BTS). , Delight the viewer.
Kim Hyeong-seok, EPIK HIGH's DJ TUKUTZ, Lee Hi, Lee Young-ji, and Wonstein will appear on the high-quality talk show "Radio Star" that will be broadcast in South Korea at 10:30 pm on the 15th. It will be broadcast in the special feature "True Genius".
Lee Hi boasts an attractive mid-low range voice and singing ability, and is loved by people. She recently released her 3rd full-length album "Red Lipstick", in which she participated in writing, composing and arranging herself. This is her first full-length album in five years, and her first album to be released after transferring to her agency AOMG, which has attracted the attention of her music fans.
Lee Hi, who first appeared on "Radio Star," talked about the transfer theory of his agency, which attracted attention among music fans last year. Lee Hi said, "When the contract period with YG ended, AOMG contacted me first." At that time, an acquaintance confessed that he strongly opposed the transfer of his agency, which stimulated his curiosity.
Lee Hi made a spectacular debut in the audition program "K-POP Star" Season 1 broadcast from 2011 to 2012. She was nominated for a strong victory at the time of the competition, but eventually became a runner-up. Lee Hi must have been disappointed, but she revealed why she had a big smile after the runner-up.
Also, a few years later, he participated in "K-POP Star" as a judge, and after meeting his sister, he remembered the movie-like scene that shed tears and surprised everyone.
Lee Hi, who became synonymous with "honey voice" with a unique voice, is said to have been born with the DNA of a singer. "The doctor told me that her vocal cords were twice as loud as a regular woman," she said, revealing the secret of her special voice. She even performed to the BTS "Butter" stage, where she was told to prove why she was called "Honey Voice" and her expectations were rising.
The composer Kim Hyeong-seok, who wrote many hit songs, said that he found the talent of star lyricist Kim Eana and recommended the way to become a lyricist. It stimulates curiosity by saying that there was an SNS service).
In addition, Kim Hyeong-seok will show the variety that is hidden behind the nickname "King of Music" and aim for the position of "King of Variety". Especially in the past, Kim Hyeong-seok, who appeared in the drama "My Little Television" with Kim Gu-ra and was called "similar to the chieftain", released a new North Korean-related episode and made everyone laugh. It is said that.
In addition to this, Kim Hyeong-seok will not be able to live with his chest because of his wife's "intuition", an American suspense drama enthusiast. ..
You can check who the acquaintance who opposed the transfer of Lee Hi's agency is on the "Radio Star" broadcast at 10:30 pm on the 15th.
・ Lee Hi releases MV for the title song "Red Lipstick"!No. 1 in the music ranking … All songs on the album are ranked in
・ Lee Hi transferred to AOMG and made a new start … New single "HOLO" released today