Business
Bengo4.com, online video training "BUSINESS LAWYERS COMPLIANCE Drama-learning compliance" 2nd release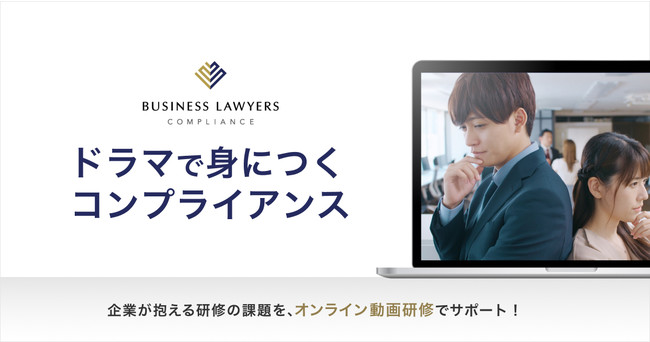 "BUSINESS LAWYERS COMPLIANCE" is a training video service that allows employees to take case-by-case compliance violations that employees are likely to fall into. It is a short drama-style video, and we also provide a confirmation test to understand the level of understanding of the students.
In the first installment provided in 2020, we prepared videos for in-house compliance training such as power harassment, sexual harassment, contract basics, insider trading, etc., which were used for many corporate trainings. And this time, we will provide 9 new training videos as the second step.
In the second content, you can learn the themes required for each rank, such as mid-career employees to managers, and the following themes that are currently attracting attention.
"Managers and harassment" "Managers and fraudulent accounting" "Manners of alcohol" "Sales persons and fraud" "Compliance of executive / executive candidates" "Handling of personal information" "Trade secrets" "LGBTQ" "Compliance" What is "
Service site: https://www.businesslawyers.jp/static/blcomp
■Background of the second provision of "BUSINESS LAWYERS COMPLIANCE"
The first training video was introduced by trainees from a wide range of companies, from large companies that want to strengthen compliance even under remote work to venture companies that secure compliance systems. In addition, "I want to implement it by rank of managers and officers to further strengthen compliance" and "I want to learn new themes for organizational revitalization, not just the conventional idea of ​​compliance = legal compliance". We received a request and reflected it in the content of the second bulletin.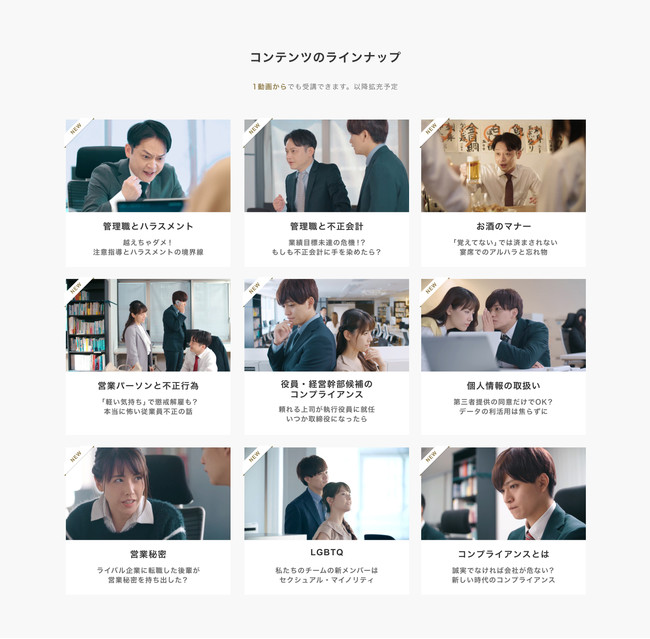 User company (part)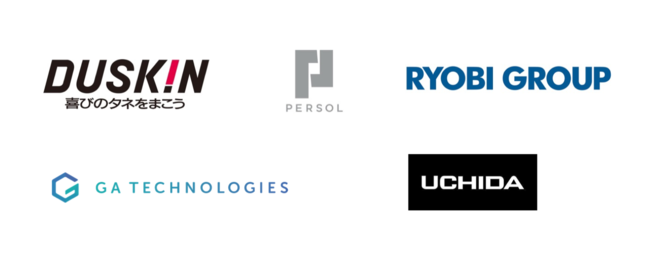 From Mr. Furusawa, Legal Department, GA technologies Co., Ltd.
What I wanted to convey through the training was summarized in a concise manner for each episode, and was well received by employees as "easy to understand." If you explain it verbally, it will take a long time, but if it is a drama style, it will be short, and when you are busy, you can watch it at a faster playback speed. In addition, the reasons and ideas such as "why it is not good" were explained firmly, and the understanding of employees was improved. Thanks to this, even at our company, which introduces Fullflex, we were able to properly train all employees.

In "BUSINESS LAWYERS COMPLIANCE Drama Compliance", you can conduct training even in a remote work environment by watching online, and you can get a high understanding by learning with a drama that you feel close to you. I expect that. When conducting training, we will realize smooth compliance training without having to worry about time-consuming preparations and checking the learning level of each employee.

[Related services]
Corporate legal practice portal "BUSINESS LAWYERS"
https://www.businesslawyers.jp/
"BUSINESS LAWYERS LIBRARY", a subscription service for legal books and magazines
https://www.businesslawyers.jp/lib
Bengo4.com Co., Ltd.https://corporate.bengo4.com
Headquarters: 4-1-4 Roppongi, Minato-ku, Tokyo
Date of establishment: July 4, 2005
Capital: 439 million yen (as of January 2021)
Representative: Yosuke Uchida, President and CEO
Listed market: Tokyo Stock Exchange Mothers market
Business description: With the philosophy of "making specialists closer", we have created a portal site "Bengo4.com", "Business Loyers", "Taxist.com", and a web-based cloud contract service "Cloud Sign" that connects people and specialists. Provided.
Source link