Food
Released "FRaU SDGs MOOK FOOD" that thinks about the future from daily "food" | Press release of Kodansha Co., Ltd.
The whole SDGs special feature theme is "FOOD"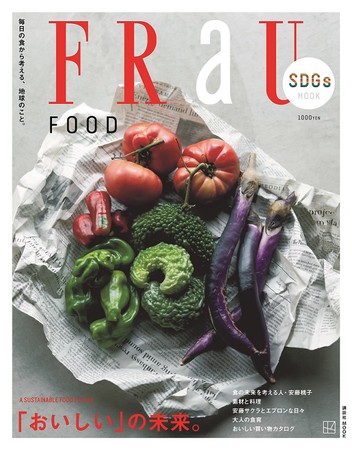 FRaU is challenging the first "whole SDGs special feature" in a domestic women's magazine, and this issue, which is the fourth mook, features "food" that is indispensable to our daily lives. We introduce food-related issues such as food loss and food waste, as well as the latest topics such as next-generation food and sustainable restaurants as "adult food education."
[From Chizuru Atsuta, Editor-in-Chief of SDGs]
Delicious foods have the desire of producers and makers to "eat", and we are delighted to be able to say that. I don't want to waste delicious food, I want to cherish it and share it with everyone. What is behind "delicious" is such a very simple and happy person-to-person relationship. In this issue, I would like to think about the future of food, which is beyond "delicious".
Keita Machida appears in "People who think about the future of food" Also pay attention to the personality that can be seen from the thoughts and episodes about food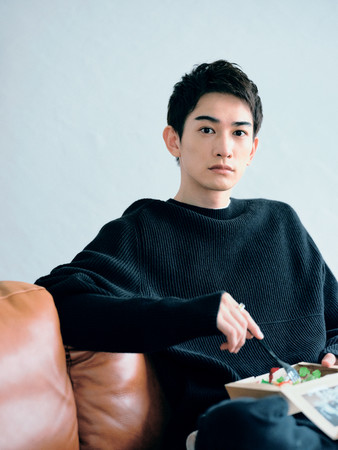 Appeared in the TV drama "Cherry Magic! Thirty Years Old" (TV Tokyo series), played Toshizo Hijikata in the taiga drama "Reach Beyond the Blue Sky" (NHK), and broadcast the drama "SUPER" from October 14th. Keita Machida, who appears in "RICH" (Fuji TV series), appears in "FRaU FOOD MOOK" (Kodansha) released on October 5th. In an interview page entitled "The Thinker of the Future of Food," he talked about what he usually thinks and is aware of about "food."
When Mr. Machida appeared at the shooting site, the air changed completely. The staff was overwhelmed by the beautiful appearance, but when the interview started, they faced me seriously and smilingly from beginning to end.
Mr. Machida talked a lot about his childhood experience of cultivating an awareness of food and stories about starting cooking. Especially about the episode that the family sent vegetables, he said, "This is what I wanted to talk about the most."
In the shooting, I took a picture while eating the rice taken out at a restaurant that Machida often uses. In response to the request, "Please comment to the restaurants who are having a hard time with Korona-ka," Machida said, "I can't feel irresponsible to say" Please do your best "lightly, but take out. I would like to support by using the service. " From that sincere answer, I got a glimpse of Mr. Machida's seriousness and concern.
FRaU SDGs MOOK FOOD Product Information
[Table of Contents]
・ Thank about Future of Food
・ What is delicious food in the future?
・ The Original Tast of Ingredients Ingredients and dishes
・ With APRON
・ Sustainable Food Education Adult food education
・ The Sastainable Food Actions All Over Japan Sustainable Food Actions from all over Japan
・ GOOD FOOD CATALOG
etc …
[Product information]
Release date: October 5, 2021 Price: 1000 yen (tax included)
[FRaU web]https://gendai.ismedia.jp/frau
[Kodansha C-station]https://c.kodansha.net/menu/detail/35222/
Source link