Food
Experience the latest food tech brands selected from all over the world in Ginza "FOOD TECH PARK Ginza Loft Store" Opened on Tuesday, November 2, 2021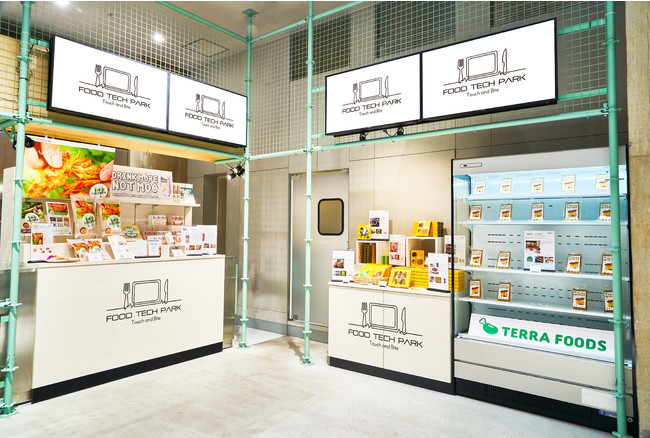 The modern food system has many negative aspects, such as food supply and demand problems due to the increase in the world population and health hazards caused by an unbalanced diet. On the other hand, we will pursue diversity in individual needs, such as pursuing delicious foods, acquiring efficient nutrients, and ethical consumption choices. Food Tech aims to build a sustainable food system by utilizing technology to move forward in various food-related issues and possibilities.
It is said that the food tech market will reach 700 trillion yen by 2025, and the investment amount of venture capital in food tech will reach more than 1 trillion yen (15 billion dollars) in 2019.
"FOOD TECH PARK" is a place where you can actually "see", "touch", "learn", and "eat *" the food tech that will open up the future of food, and "buy" products directly. It is operated for the purpose of providing a place where you can do it. From Ginza, a city where tradition and innovation intersect, we will introduce food technology brands and ethical sustainable products that first appeared in Japan. * Some products
What is "FOOD TECH PARK"?
"FOOD TECH PARK" is a place where you can experience the latest food tech brands selected from all over the world through your five senses. You can meet products and services that you can't see anywhere else, such as the global food tech brand that first appeared in Japan and the hottest startup brands. As a gateway for food tech in Japan and overseas, we provide new discoveries and surprising innovation experiences so that as many people as possible can feel the potential of next-generation food. The products change regularly and you can always meet new food techs.
"FOOD TECH PARK" official website https://foodtechpark.jp/
Overview of "FOOD TECH PARK Ginza Loft Store"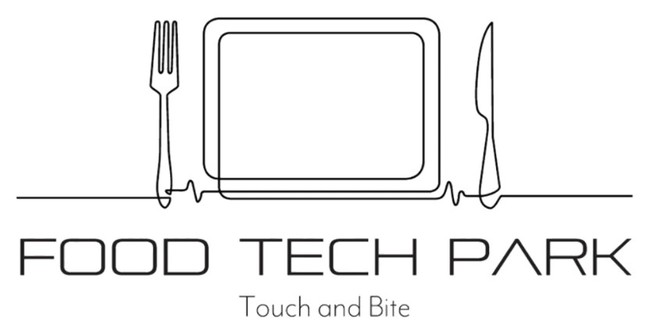 Store name: FOOD TECH PARK Ginza Loft store
Opening date: Tuesday, November 2, 2021
Location: 2-4-6 Ginza, Chuo-ku, Tokyo 104-0061 Ginza Belvia Pavilion Ginza Loft 1F 2foods
TEL: 03-3528-6811
business hours:[月-土曜]11: 00-21: 00[日曜]11: 00-20: 00
Regular holiday: Same as Ginza Loft
* Business days and hours are subject to change to prevent the spread of new coronavirus infection.
Exhibitors (4 brands) * In no particular order
At the newly opened "FOOD TECH PARK Ginza Loft Store", we will exhibit four next-generation food tech brands that are attracting worldwide attention. You can also see the brand's exhibition at "FOOD TECH PARK Shibuya Loft Store". The exhibited products will be replaced regularly.
■ earth meet LIKE CHICKEN !? / Harada Corporation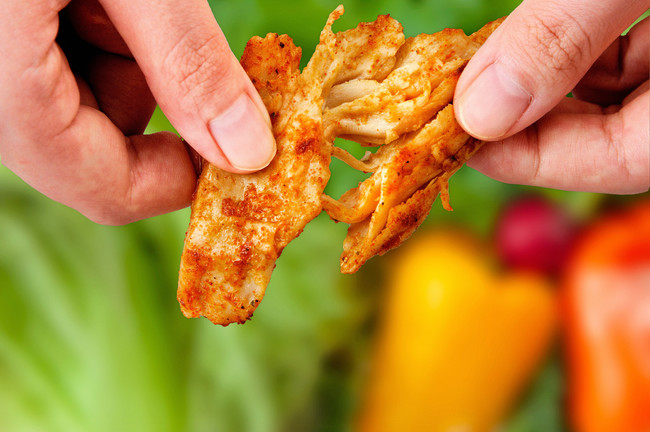 https://earthmeat.net/
"Earth meat LIKE CHICKEN !?" is a gentle new meat born from the earth that contributes to the sustainable development of the global environment and that everyone can enjoy together. An epoch-making soybean meat born in the Netherlands, the cutting-edge country of FOOD TECH. It is a new ingredient that can realize a healthy menu while having a firm texture, a crackling fiber feeling, juiciness and chewy texture. It has already been adopted by many companies and restaurants.

The chicken of the popular products "Butter chicken curry" and "Authentic spicy green curry" of the plant-based food cafe "2foods" attached to "FOOD TECH PARK" uses "earth meat LIKE CHICKEN !?" You can actually enjoy it. This time, we will offer "30% increase" for a limited time.
・ Implementation period: November 1, 2021 (Monday) -January 31, 2022 (Monday)
・ Target stores: All 2foods stores and delivery services

"2foods" official brand site https://2foods.jp/

■ Goodmate Oat Milk / HARUNA Co., Ltd.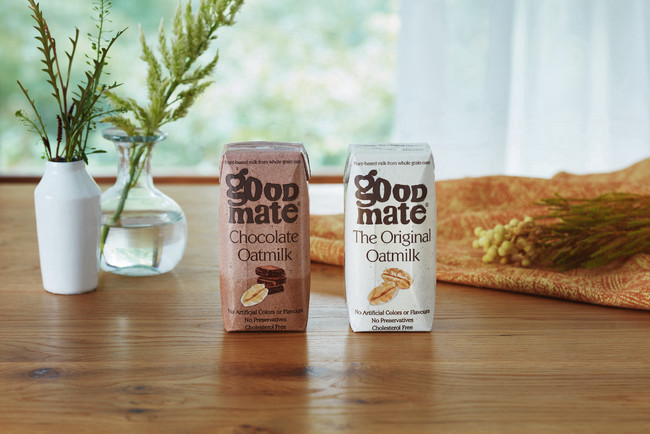 http://haruna-brand.com/
Oat milk is attracting attention as a vegetable milk with low CO2 emissions and low water usage in the manufacturing process and has a low environmental impact. "Goodmate" is an oat milk brand newly launched by Thai tropical drink brand "CHABAA". Oat milk made from Australian whole oats that is rich and creamy and has a gentle sweetness derived from oats. No dairy products, no fragrances or colorings, no cholesterol. We will also carry out sampling in a limited quantity and tasting for those who use "2foods Shibuya Loft Store".
■ It's like sausage / TERRA FOODS Co., Ltd.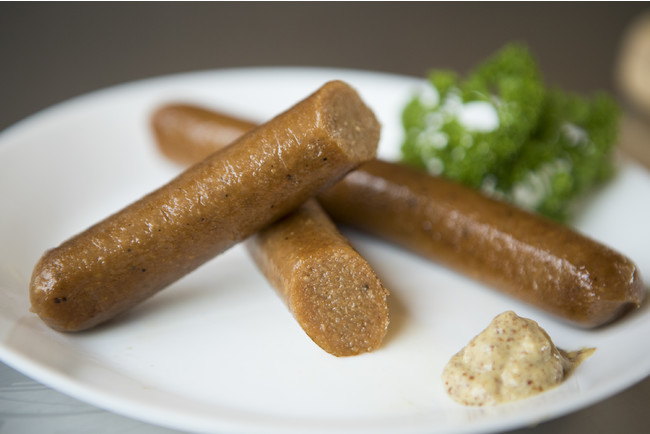 https://www.terrafoods.co.jp/
Japan's first domestic vegan sausage made from soybeans, "It's like sausage." Using the manufacturing method of "T-MEAT ™ ️", which is a soybean meat developed independently, a new soybean meat sausage with "juiciness" and "chewy elasticity" was born. Cholesterol-free, low-calorie, less than half that of regular sausages, gluten-free. No white sugar or preservatives are used. Easy to cook just by baking on an iron plate. You can also use it for cooking.
■ C. TRIA (Seat rear) / Gurirasu Co., Ltd.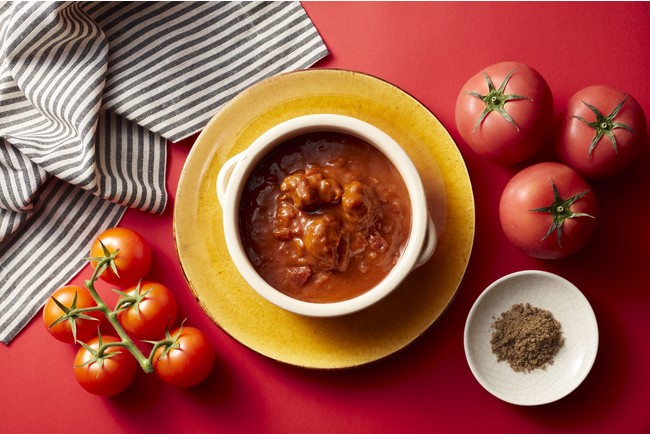 https://gryllus.jp/
"C. TRIA" is a new concept product that has established foods using edible crickets grown on food loss as sustainable circulating foods "circular foods". "Grillus powder", which is powdered cricket, which is said to be a new ingredient of the next generation, is added to cookies, crunches, and retort curry so that anyone can easily eat it. A brand that will change the relationship between you, crickets, and the global food cycle. The photo is "C. TRIA Curry / Tomato", which is a combination of the acidity of tomato and the umami of grilled powder.
"FOOD TECH PARK Shibuya Loft store" new lineup introduction
"FOOD TECH PARK Shibuya Loft Store", the first store of "FOOD TECH PARK", will have 5 brands from November 1st (Monday), including 4 brands similar to the Ginza store and 1 brand limited to the Shibuya store. We will start a new exhibition.
■ Rich tonkotsu-style ramen / Tayasu Seimen Co., Ltd.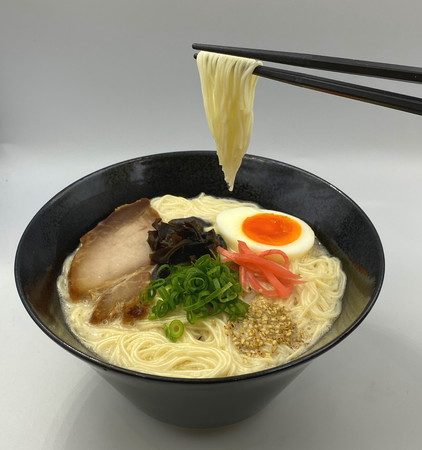 https://www.tanabiki-seimen.com/
A plant-based food made by a long-established dry noodle maker, "2 meals of rich tonkotsu-style ramen (with spare balls) Vegan". A set of 9 cm noodles that are easy to scoop and eat and a rich tonkotsu-style liquid soup that does not use animal ingredients. The rich soup faithfully reproduces the "smell" and "thickness" peculiar to tonkotsu ramen. With 2 spare balls, it is full of volume. No beef, pork, chicken, eggs, milk or fish, with Vegan certification mark. Microwave cooking is possible.
Overview of "FOOD TECH PARK Shibuya Loft"
Location: 21-1 Udagawa-cho, Shibuya-ku, Tokyo 150-0042 Shibuya Loft 2F
TEL: 03-6416-4025
Business hours: 11: 00-21: 00
* Business hours are subject to change to prevent the spread of new coronavirus infection.
Regular holiday: No holidays * Same as Shibuya Loft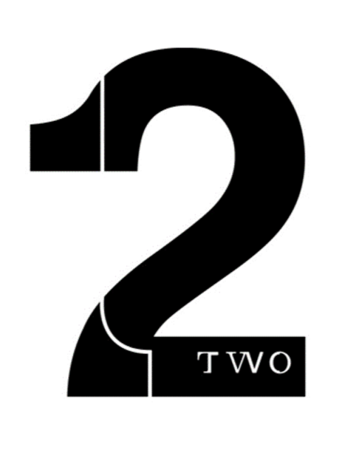 ■ Overview of TWO Co., Ltd.
Well-being that overturns the common sense that "health and pleasure are a trade-off relationship", designs "true health" that satisfies the body, heart, and society, and provides products and services that can enjoy two conflicting things at the same time. It is a company. Representative brands include the plant-based food brand "2foods" (https://2foods.jp/) and the neutral bicarbonate bath salt brand "BARTH" (https://barth.jp/).
Company name: TWO Co., Ltd./TWO Inc.
Location: 6-35-3 Jingumae, Shibuya-ku, Tokyo 150-0001 JUNCTION space
Established: December 2015
Business content: Planning, manufacturing, sales, etc. of well-being business
CEO: Yoshikazu Higashi
Corporate site: https://two2.jp/
* Company names, logo marks, product names, etc. described in this release are registered trademarks or trademarks of each company.
Source link