Entertainment
YUE HUA ENTERTAINMENT KOREA x JIKEI COM Online Audition Held!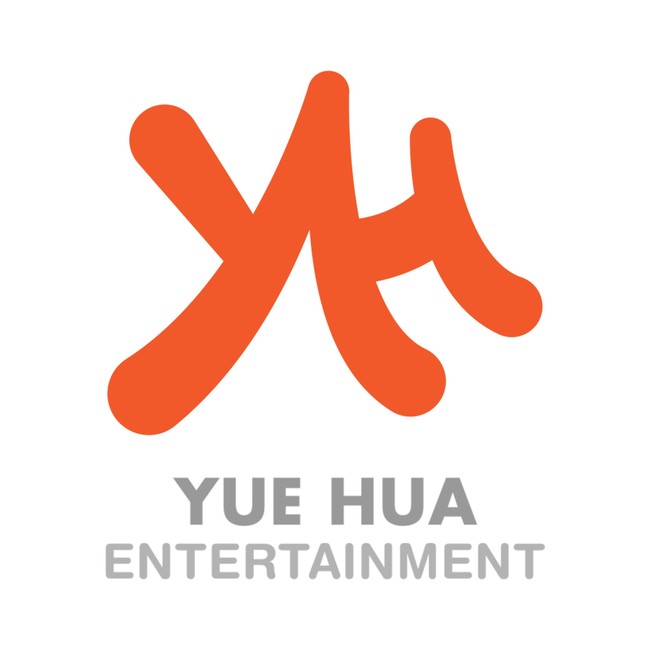 Since its establishment in 2009, "YUE HUA ENTERTAINMENT" has been developing its business centered on the production and publication of music, dramas and movies, the training and provision of artists, and promotion, and is the first large-scale entertainment production in China to South Korea. We have established a branch office.
The 6-member girl group "EVERGLOW", which debuted in 2019, attracted attention even before its debut as a group with members appearing in the audition program "PRODUCE 48".
In addition, it is a production that is expected to make a leap forward in the future by partnering with Korean entertainment agencies such as "PLEDIS" and "STARSHIP".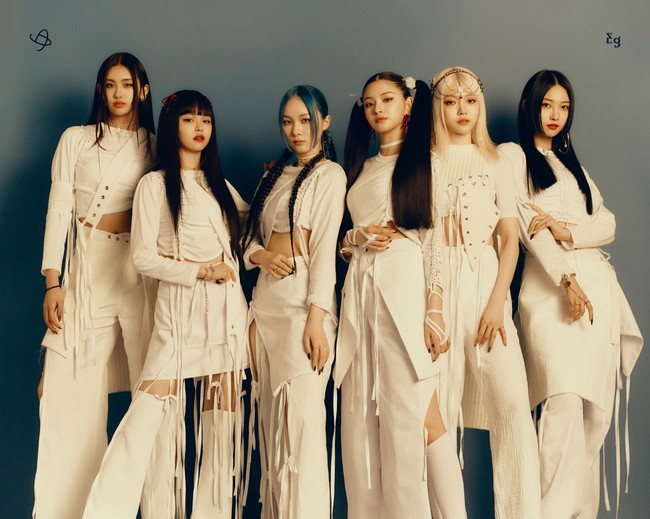 EVERGLOW
Fulfilling the desire to become a K-POP artist means that you have the potential to become an artist who is active in the world. To that extent, K-POP is now established as a music genre that attracts people all over the world. In recent years, many entertainment agencies that produce K-POP artists are looking for talent gemstones from all over the world in order to form a group of members regardless of nationality, with an eye on worldwide activities even before their debut.
Online auditions are a unique opportunity to take the first step towards your dreams while in Japan. Why don't you aim to become a leading artist in the future K-POP world and even the world music industry by fully appealing your talents and charms such as dance skills, singing ability, and strong desire to play an active role? ?? We are waiting for your application!

 
Benefits of online auditions
・ The first selection will be applied online only.
・ For the second selection, Zoom screening will be conducted at sister schools in 7 venues nationwide (Tokyo, Osaka, Sapporo, Kobe, Fukuoka, Nagoya, Sendai).
If you don't have the courage to take a step because of access to the venue, you can still be selected online! Feel free to apply using the entry form below! Show off your skills, such as dancing and singing.

 
Qualification requirements

・ Born from 2008 to 2000 (boys)
・ Born from 2008 to 2003 (girl)




Application method

Please apply from the entry form in the URL below.
https://www.tsm.ac.jp/audition/20211130/




Application period

From Monday, November 1, 2021 to Sunday, November 14, 24:00




Selection method

Song (or rap): Around 1 minute without accompaniment, Dance: Around 1 minute.

The first screening will be an online document screening.
The second selection will be held on Sunday, December 5th at designated schools (7 venues nationwide).
We are planning an online screening (self-introduction, song, dance) at Zoom.
* If there is a change in the schedule, we will contact you again.
* Depending on the situation, individual interviews will be held.

Venue: JIKEI COM GROOP (Jikei Gakuen COM Group)
Tokyo school, Osaka school, Sapporo school, Kobe school, Fukuoka school, Nagoya school, Sendai school
* Details such as meeting time will be notified individually.
Only successful applicants will be notified by email in about 2 weeks.




inquiry

audition@yhfamily.co.kr










The audition of the Korean entertainment agency
Why it's held at the Tokyo School of Music and Dance College (TSM) and sister schools
TSM with K-POP courses not only in advanced courses but also in specialized courses. The relationship with the Korean entertainment agency is one of the best in Japanese vocational schools. Partly because of that, we decided to hold a Japanese audition for this "YUE HUA ENTERTAINMENT".
>> Click here for details on the K-POP course where you can learn K-POP in earnest <<
In addition to receiving lessons and lectures from instructors who know the cutting edge of the industry, such as vocals, dance, back dancers, staff, etc., according to the profession and purpose you want to be, there is also a training system in Korea. Please check each page for details.
▼ Higher course
https://www.tsm-koutoukatei.jp/course/kpop.html
▼ Specialized course
https://www.tsm.ac.jp/course/kpop/index.html

JIKEI COM Group Tokyo School of Music and Dance Vocational School Overview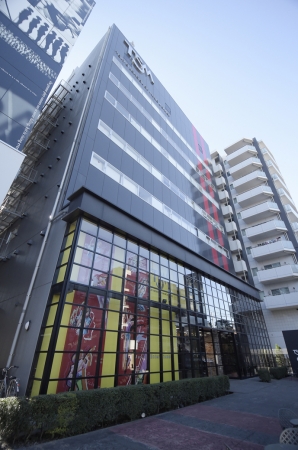 Tokyo School of Music and Dance College
Since its opening in 1987, it is a comprehensive music and entertainment vocational school that has cultivated and produced human resources who will be "ready to work" together with the music and entertainment industry. In order to develop human resources with the power required by the industry, through the practical lesson "Corporate Project" conducted with front-line companies and professionals, concert production, music production, back dancer appearance, TV / radio / stage appearance, etc. are real. Hone your skills in the field of work. In addition, professionals who are active on the front lines of the industry serve as instructors, so there is always an environment where you can learn about the cutting edge of the industry.

〒134-0088
3-14-8 Nishikasai, Edogawa-ku, Tokyo
0120-532-314
koukoukatei@tsm.ac.jp
Advanced Course: https://www.tsm-koutoukatei.jp/ Specialized Course: https://www.tsm.ac.jp/

〒550-0013
1-18-11 Shinmachi, Nishi-ku, Osaka-shi, Osaka
0120-121-906
osminfo@osm.ac.jp
https://www.osm.ed.jp/

〒060-0001
8-2-75 Kita 1 West, Chuo-ku, Sapporo, Hokkaido
0120-27-6200
info@ssm.ac.jp
https://www.ssm.ac.jp/usc/

〒650-0032
107-1 Itomachi, Chuo-ku, Kobe City, Hyogo Prefecture
0120-117-540
info@music.ac.jp
https://www.music.ac.jp/highschool/

〒812-0032
21-2 Sekijomachi, Hakata-ku, Fukuoka City, Fukuoka Prefecture
0120-717-263
fsminfo@fsm.ac.jp
https://fsmk.ed.jp/

〒460-0008
3-19-15 Sakae, Naka-ku, Nagoya-shi, Aichi
0120-329-758
koutoukatei@nsm.ac.jp
https://www.nsm.ac.jp/usc/

〒984-0051
2-1-11 Shintera, Wakabayashi-ku, Sendai City, Miyagi Prefecture
0120-482-132
info@sendai-com.ac.jp
https://www.sendai-com.ac.jp/
Source link