Fashion
Bringing a new twist to Japanese street culture! MUSIC FASHION BAR ARASHI -RUN- will open in Kabukicho, Shinjuku on Sunday, November 21, 2021 | JOINT ONE press release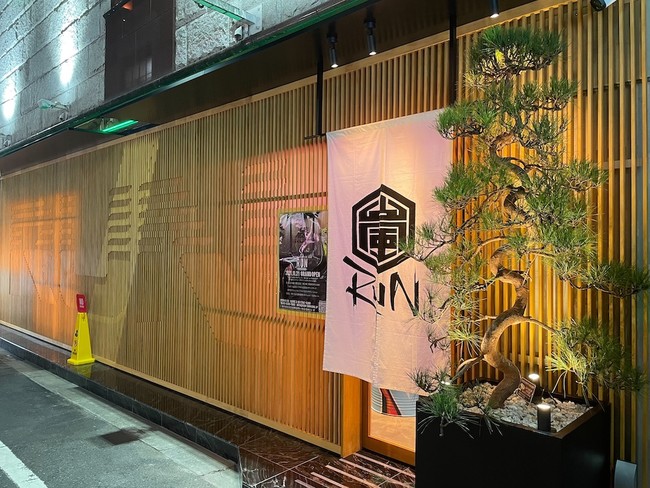 "Run through in such a stormy adversity"
Supervised by Yuki Namagata, CEO and producer of JOINT ONE Co., Ltd.
We have established a unique style that mixes Japanese elements with LA street culture, and it has become the one and only MUSIC FASHION BAR that you can enjoy in an open and casual atmosphere like a club.
It is a private space where you can fully immerse yourself in music and fashion while enjoying alcohol with the carefully selected interior.
Please look forward to the new culture.
▼ RUN POINT
1. Influencers in the street culture area are resident
Influencers who have more than 10,000 followers on SNS will be stationed as staff, mainly on Instagram and TikTok.
Fashion icons with unique and excellent taste and policy will welcome you.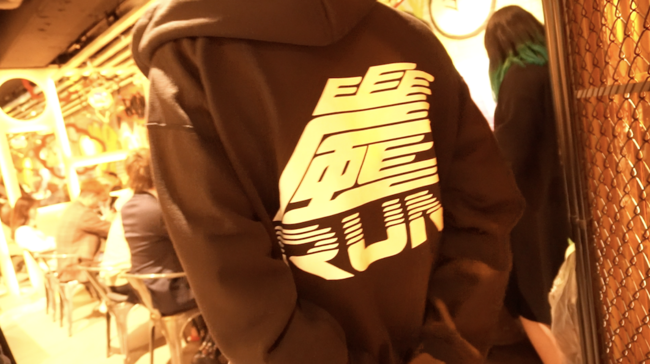 2. Held collaboration events with various street brands
Apparel-related events such as pop-up shops and parties and club events by famous DJs will be held regularly.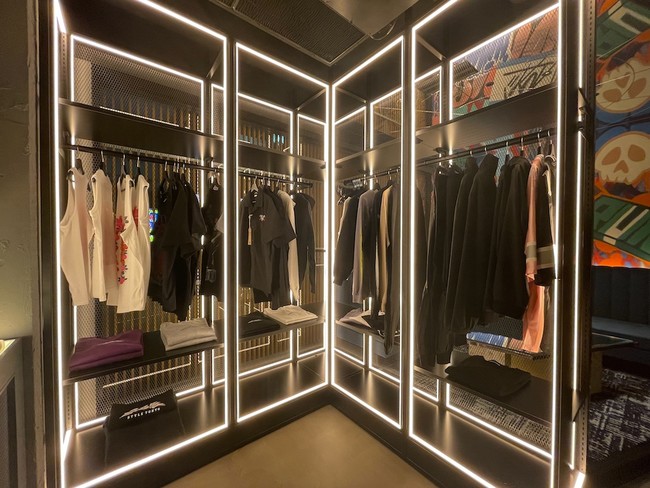 3. Discerning interior
Graphic designer ACC Kito created the art.
The graffiti that incorporates Japanese motifs will delight your eyes.
In addition, we are very particular about audio equipment, and it is a space where you can fully immerse yourself in cutting-edge music.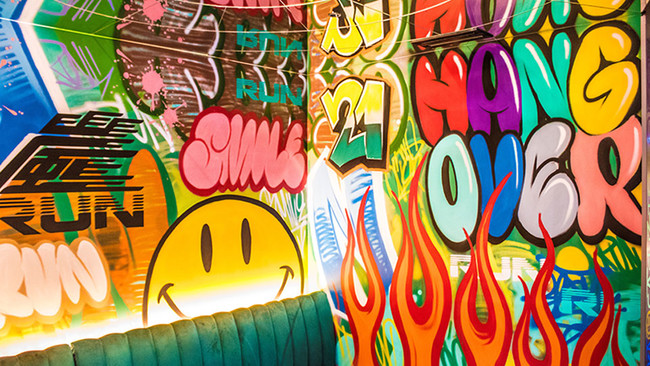 ▼ Opening event scheduled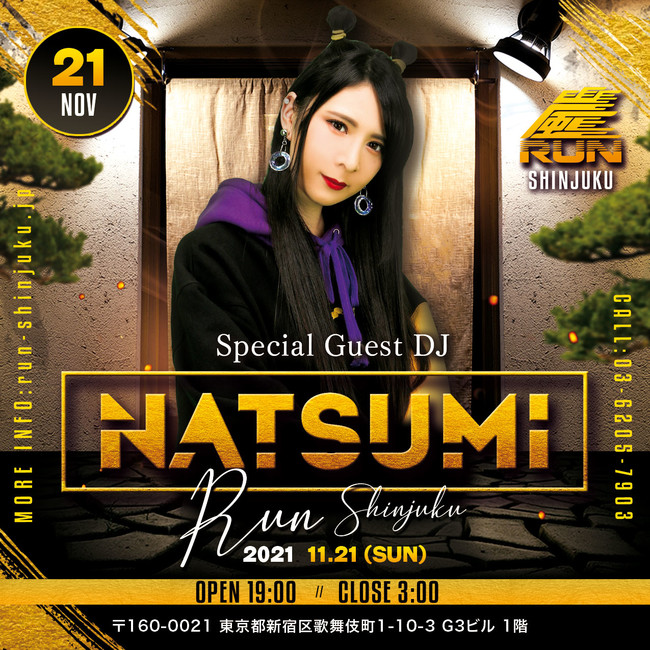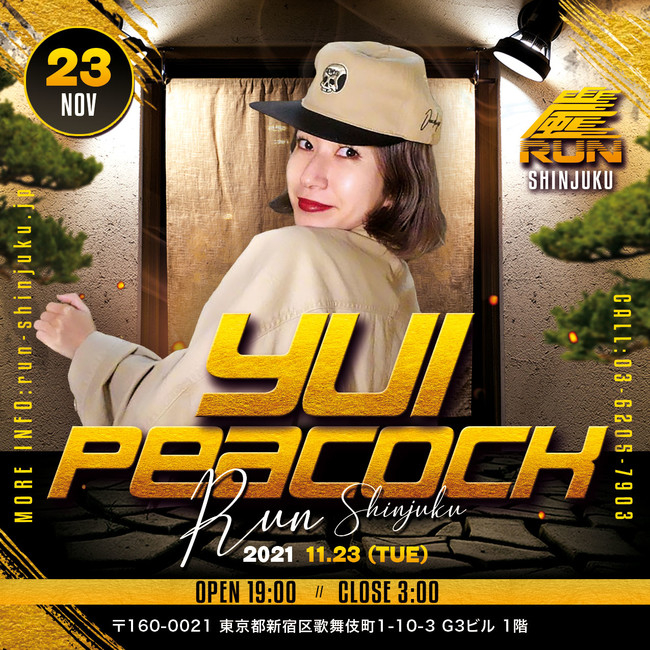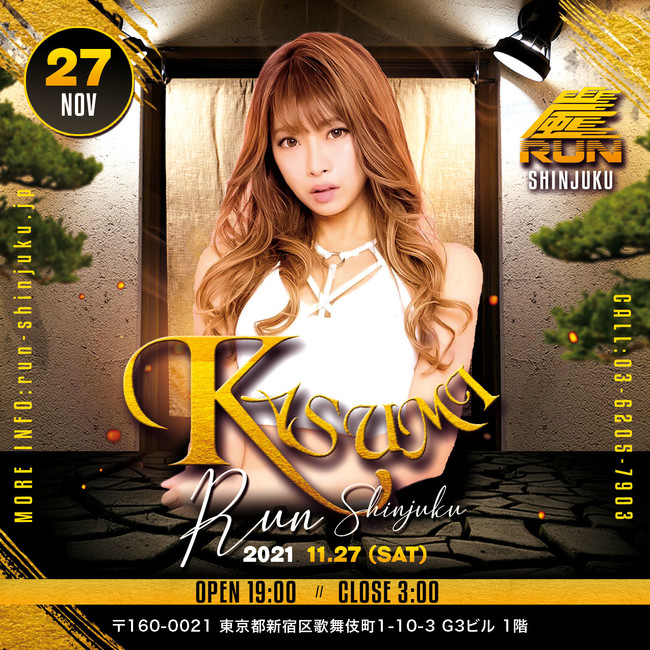 11/21 (Sun) OPEN 19:00 ~ CLOSE Next 3:00 GUEST DJ: NATSUMI
11/23 (Tue) OPEN 19:00 ~ CLOSE Next 3:00 GUEST DJ: YUI PEACOCK
11/27 (Sat) OPEN 19:00 ~ CLOSE Next 3:00 GUEST DJ: KASUMI
▼ About JOINT ONE
Starting with "ENTERTAINMENT DINING BAR KUJIRA," which won the top 10 in Japan on overseas travel sites, we are developing a complex range of entertainment-related services such as bars, gyms, and advertising businesses.
Actual results:
Food service business
·trip advisor
KUJIRA was selected as one of Japan's Top 8 in Japan's experience and tour rankings, which are popular with foreigners.
Event / Talent Business
・ Performer dispatch / director to EDC SKYDECK for 3 consecutive years
・ Held a performer general election linked with 17 Live
Fitness business
・ Promote the exercise "Breakletics" originating in Germany based in the Improvement studio (Higashinakano, Tokyo).
・ In charge of body makeup for influencers who are active on the front lines.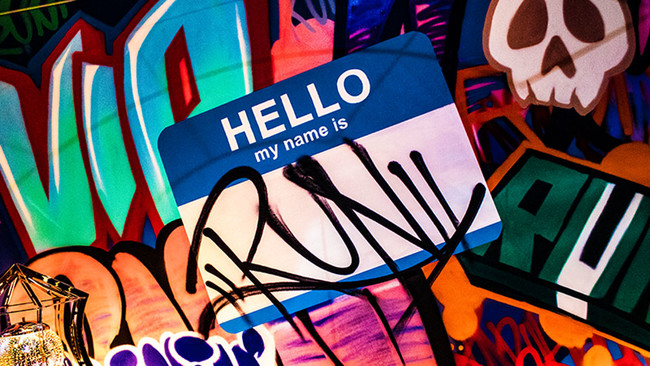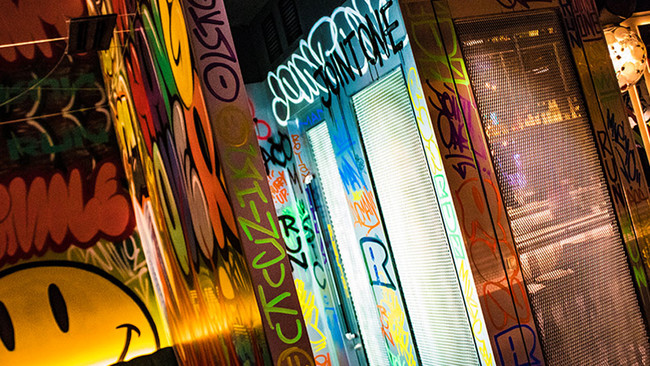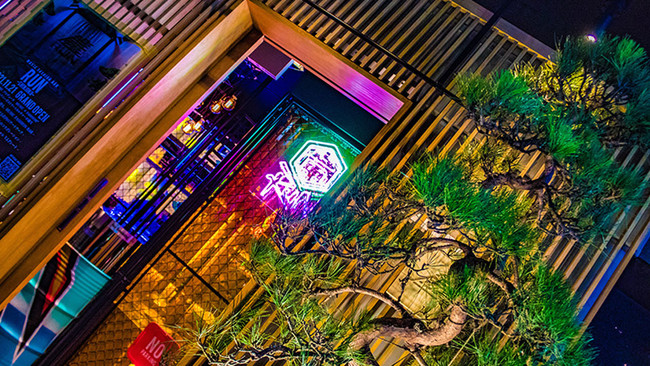 Everyone involved received a lot of festive flowers.
* For convenience of publication, this festive flower will be a part of the flower you received.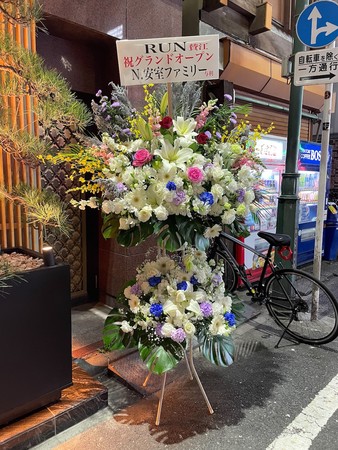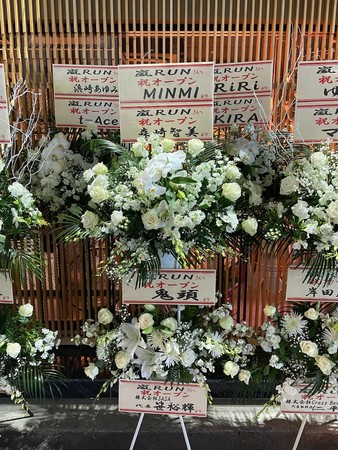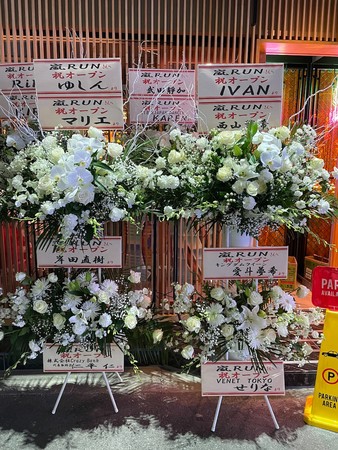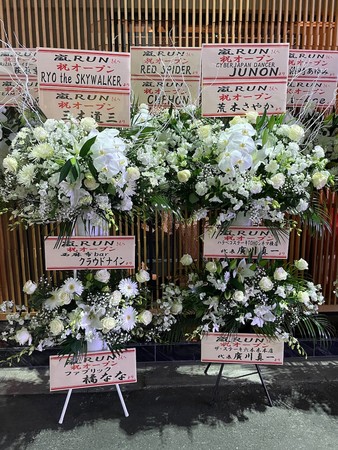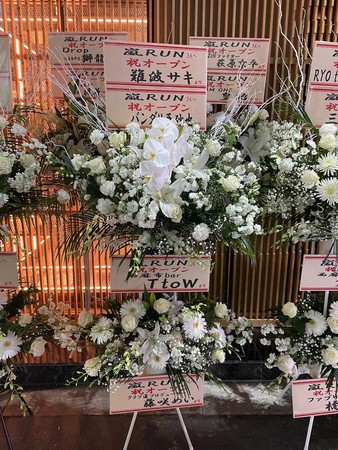 ▼ Store overview
Name: MUSIC FASHION BAR ARASHI (RUN)
Location: 1-10-3 Kabukicho, Shinjuku-ku, Tokyo G3 Building 1F
Business hours: 19: 00 ~ 03:00 the next day
Regular holiday: Monday
Representative: Keito Morita
Contact:
TEL: 03-6233-7903 (store)
MAIL: info@run-shinjuku.jp
Mobile: 090-5976-4976
(Public relations person: Akita)
* People under the age of 20 are not allowed to enter.
* You will need an ID card with a photo to check your ID.
* Business days and hours are subject to change depending on the reservation status.
* Please check the official Instagram in advance before visiting the store.

Source link