Entertainment
"MEW" is a technology group that delivers new entertainment to the world by combining the latest technologies of avatar, motion, XR, and NFT. Established a new company "M Entertainment Works Co., Ltd." | MEW Press Release
"WE'RE JUST THE GUYS TO DO IT"
M ENTERTAINMENT WORKS is enthusiastic about what he loves
A creator company where only those who have made the world interesting in various fields have gathered.
"WE'RE JUST THE GUYS TO DO IT."
With the line of the famous actor John Belushi as the company motto, he opens a new door for creation.

 
Empower "make" all over the world.
Empower all creations from the past to the future with original ideas and the latest technology. And we will create opportunities for everyone to demonstrate their creativity, and evolve it into entertainment that is so interesting that the eyeballs pop out.
M Entertainment Works Co., Ltd., commonly known as "MEW", makes full use of the company's original avatar creation technology, motion extraction / creation technology, and XR technology, and sublimates into new entertainment that has not yet existed in the world by combining techniques with the creator's sense. It is a creator company whose mission is to do.
The world is full of wonderful entertainment that only humans can produce. We will start "MEWS PROJECT" aiming at a world where NFT technology is used and they are distributed appropriately.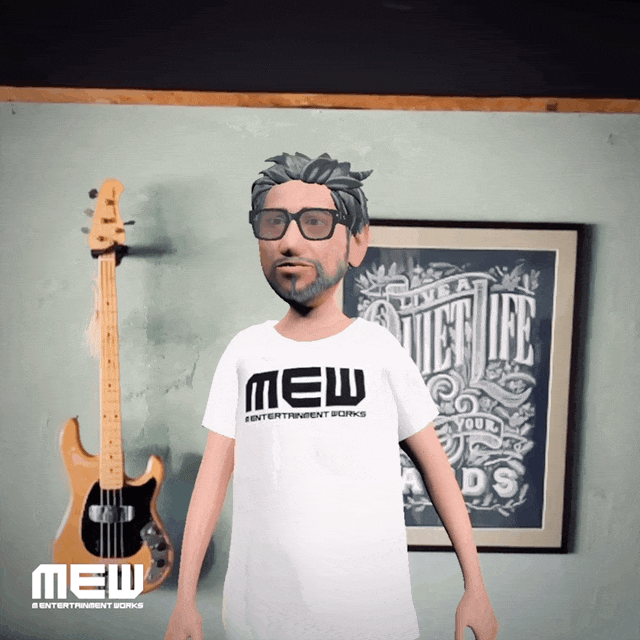 Representative Director: Hitoshi Miyata / HITOSHI MIYATA
He has been active as a musician since 1989 and started a music production company.
After working in the ISP business and online game development in the early days of the Internet, in 1998 he started the world's first download service for ringtones and created a new huge music market.
Moved to Kanazawa in 2010 and contributed to town development. Since 2015, she and Taizo Son have founded VIVITA, which boosts children's curiosity, and has expanded it to 15 locations around the world.
Established OPEN SAUCE Co., Ltd. in Kanazawa City to update food and agriculture from 2017. Since 2019, he has been appointed as the representative of MISTLE TOE JAPAN, providing start-up support and entrepreneur support in a wide variety of fields.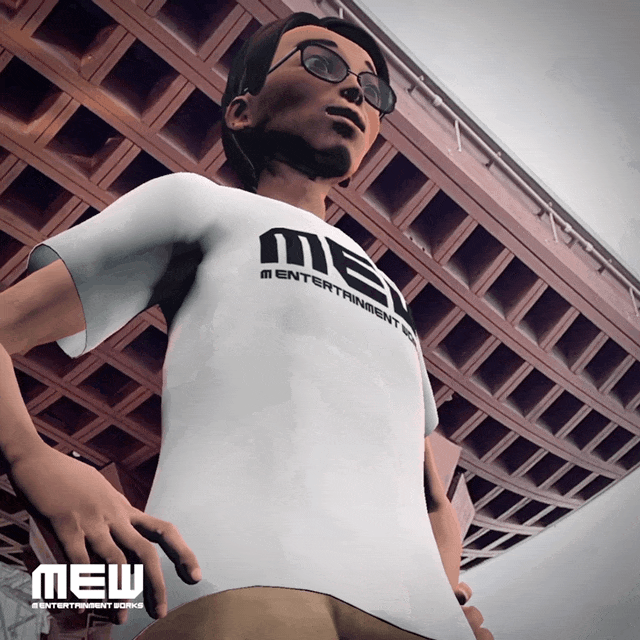 Director: Kodaira Taku / TAKU KODAIRA
Representative Director of Micro Entertainment Co., Ltd.
Born in Singapore in 1980. After graduating from university in California, engaged in accounting audit work mainly for listed companies at an audit corporation in New York. After returning to Japan, he served as a corporate planning manager at a foreign-affiliated pharmaceutical company. Meanwhile, he earned an MBA and independently founded Micro Entertainment.
Leading the launch of new businesses by major companies and the attraction of overseas startups to Japan. At a startup originating in Israel, he will lead himself from zero to the top of global sales as a country manager and a Japan-Korea region manager. Since 2020, he has been working with his wife, a dancer, by shifting the focus of his business to GESREC, which explores the possibilities of movement.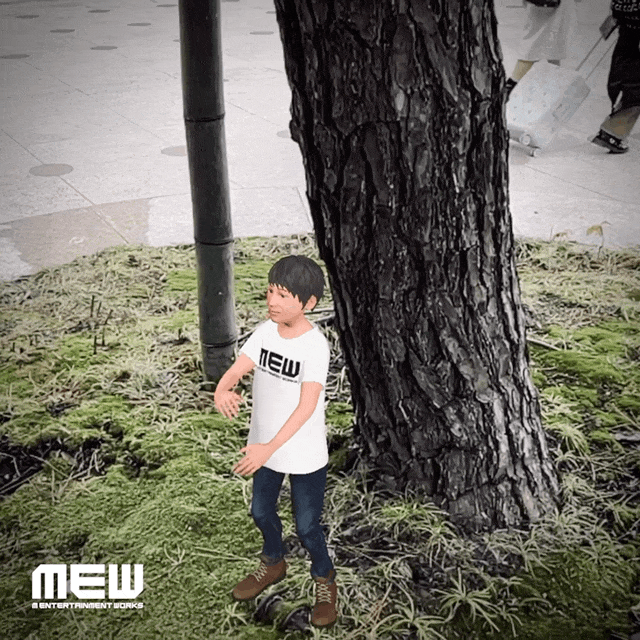 Director: Yoshikatsu Kanamaru / YOSHIKATSU KANEMARU
He has been active as a game creator since 1995 and has worked on numerous game titles.
After working on the launch title of Xbox at Microsoft from 2000, he moved his activity base to Sony Computer Entertainment (currently Sony Interactive Entertainment), and in 2005, the software for PlayStation®2 "GENJI", and the following year PS®3. Produced the software for "GENJI -Kamii Kanran-". In 2008, he produced the virtual space service "PS® Home Japan version" for PS® 3. After that, he shifted his focus to research and development, and in 2013 he held Japan's first large-scale AR live event "HATSUNE MIKU AR STAGE". In 2015, he started an AR app / event development company, A440, and is working on various AR and VR event apps such as "MIYAKE ISSEY Exhibition Standing App" and "ABAL DINOSAUR".
An entertainment show will be announced at the largest music event in the United States in January 2022.
In January 2022, an entertainment show will be announced at the largest music event in the United States as the first project. The latest information will be announced on the MEW official website.
Official website ▷ https://www.mew.ltd/
Source link