Travel
International technology x travel conference "WiT JAPAN 2022", hybrid held this year, free online, various speaker list released | Travel Voice (Tourism Industry News)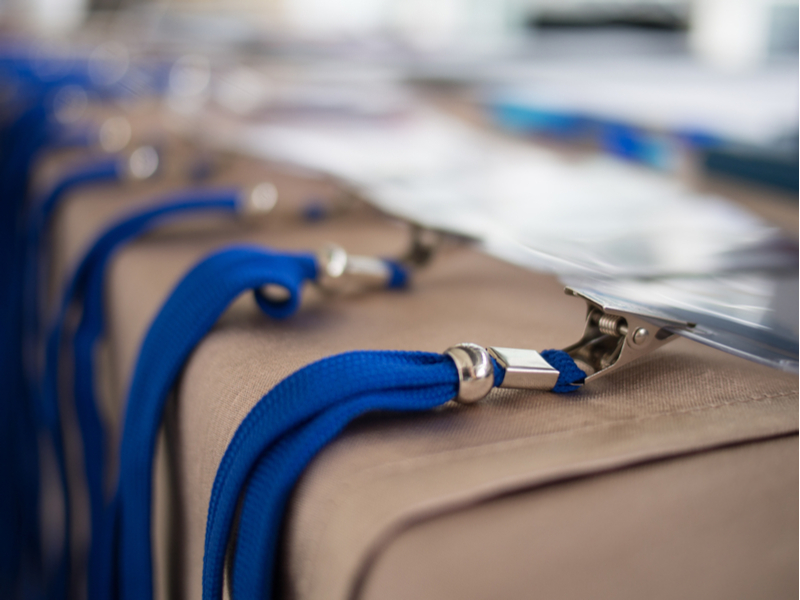 The international technology and travel conference "WiT JAPAN 2021" will be held on January 14th and 15th, 2022 in a hybrid format. It was scheduled to be held in July 2021, but it was postponed due to the influence of the Korona-ka. This will be the first time in two years. The WiT Japan Executive Committee has recently released a list of speakers.
The theme this time is "Homecoming: Travel Zero.O To Infinity.O". I thought about the revival of the travel industry, which was in trouble due to the Korona-ka, and the leap into the future. Currently, entry into Japan is severely restricted, so speakers from overseas such as WiT founder Yeoh Siew Hoon will participate online, but many key persons are able to participate because they are online. In addition, this year it will be held in a hybrid format, and if you participate online, you can participate for free. The real participation fee is 60,000 yen for 2 days.
On the first day, Kimberly Newbury of Northstar Travel Media will report on trends in the online travel market in the Asia Pacific region. In addition to the Global OTA sessions on Booking.com, Agoda and Expedia, JTB, Recruit, Ikkyu and Rakuten will discuss the Japanese OTA market.
In the afternoon, Google's Hermione Joye will consider changes in tourist trends as seen from the data, and Takaya Shinozuka of Reiwa Travel, who is attracting attention as a new overseas travel OTA, will be on stage. Also talked with Yeoh Siew Hoon and Crook COO and co-founder Eric Gnock Fah. In addition, David Wills of Envest Global reports on the sustainability of the aviation industry as a topic today.
At the hospitality industry session on the second day, IHG, Hyatt, Solare will be on stage, and Rakuten LIFULL and Airbnb Japan will discuss alternative accommodations (various accommodation options such as private lodging) that are in high demand around the world. The fixed-price all-you-can-eat "ADDres" s, Teramari "Share Wing", and Worcation "Perk UP" talk about the current situation and future.
In addition, regarding the Tabinaka market, the Nighttime Economy Promotion Council, Veltra, and Asoview will explore the possibilities of after-corona. At the closing, JTB President Eijiro Yamakita appeared. Talk with Yeoh Siew Hoon on the theme of "continuation is power".
The main speakers are as follows (in no particular order).
Main speakers from overseas
Yeoh Siew Hoon, Founder WiT
Kimberly Newbury, Vice President, Sales, Global Travel Technology Group Northstar Travel Media Singapore
Laura Houldsworth, Managing Director & Vice President, Asia Pacific Booking.com
Timothy Hughes, Vice President, Corporate Development Agoda
Hermione Joye, Sector Lead, Travel & Vertical Search APAC Google
David Wills, Executive Director Envest Global
Eric Gnock Fah, COO & Co-founder Klook
Johnny Thorsen, Vice President, Strategy & Partnerships Spotnana
Bertrand Saillet, Managing Director FCM Travel Solutions Asia
Michael Goh, President, Dream Cruise & Head of International Sales Genting Cruise Lines
Adam Brownstein, General Manager, Japan & Asia Pacific Partnerize
Main speakers from Japan
Kei Shibata (CEO of Venture Republic, co-founder of WiT JAPAN & North Asia)
Aya Asou (President and CEO of Savi Collective, WiT Japan & North Asia)
Mr. Hiroyuki Morisaki (JTB Executive Officer, General Manager of Web Sales Department, Tourism Business Headquarters, Web Strategy)
Michio Miyata (Recruit Division Officer)
Mr. Ryunosuke Makihata (Ikyu, Executive Officer, General Manager of Second Accommodation Business Headquarters)
Yoshiyuki Takano (Rakuten Executive Officer, Vice President, Commerce Company, Travel Business Manager)
Michael Dykes (Expedia Northeast Asia Headquarters Market Management)
Takaya Shinozuka (CEO and Founder of Reiwa Travel)
Hiroshi Sandberg (CEO of Kiraku)
Yu Aoki (President of MATCHA)
Fumiko Kato (WAmazing CEO)
Afra Rahman (Japan Private Tour CEO)
Kathy Matsui (MPower Partners General Partners)
Akiko Yoshida (Deputy Chairman, Japan National Tourism Organization)
Abhijay Sandilya (Managing Director-Japan, IHG Hotels & Resorts / CEO, IHG ANA Hotels Group Japan)
Sam Sakamura (Senior Vice President Hyatt (Japan))
Osamu Inoue (President of Solare Hotels and Resorts)
Munekatsu Ota (President of Rakuten LIFULL STAY)
Atsoo Mori (Airbnb Japan Territory Manager)
Nao Shitara (Managing Director, TrustYou Japan)
Takashi Sabetsu (President of ADDress)
Mai Sato (President of Share Wing)
Haruhisa Saito (PerkUp Co-founder and COO)
Takaaki Umezawa (Director, Nighttime Economy Promotion Council)
Wataru Futaki (President and CEO of VELTRA)
Tomohisa Yamano (CEO of Asoview)
Shigetaka Murase (CEO Willer)
Eijiro Yamakita (President of JTB)
The Travel Voice editorial department will continue to provide various information as a premium partner for the event this year.
You can refer to the detailed schedule and other speakers from the following site.
WiT Japan & North Asia 2022
WiT Japan & North Asia 2022 Registration