Lifestyle
A gorgeous co-star of Hotel The Mitsui Kyoto and Armani / Restaurante! | Lifestyle | madameFIGARO.jp (Figaro Japon)
Hotel The Mitsui Kyoto stands dignifiedly in front of Nijo Castle in Kyoto. The second "Sustainable Dining" event held in October 2021 will start on January 21st (Friday). The partner this time is Armani / Restaurante in Ginza, Tokyo.
In December of last year, executive chef Carmine Amarante, who won the "The chef of the year" in the restaurant guide "Gambero Rosso", which is also called the Italian Michelin Guide, was invited to Italian restaurant Forni. It will be a valuable opportunity for the chef to experience cooking with his own skill using Kyoto ingredients.
In addition to the lunch course and dinner course, special afternoon tea is also available. The luxurious collaboration between Armani / Restaurante and Hotel The Mitsui Kyoto, two popular afternoon teas, includes 13 beautiful sweets and savory tea, and 10 Armani / Dolce tea souvenirs.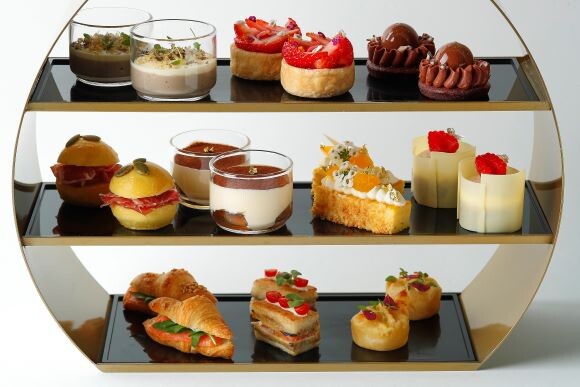 An example of Armani / Restaurant afternoon tea (pictured is an image). Enjoy visiting the hotel with the original menu created in collaboration.
This special event where you can enjoy the sophisticated world of Armani / Restaurante and Hotel The Mitsui Kyoto at the same time, while also experiencing sustainability through food. There is also a limited-time accommodation plan, so why not stay relaxed and enjoy yourself?
—fadeinpager —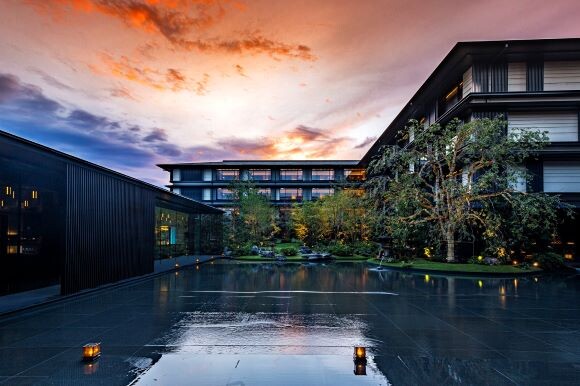 Hotel The Mitsui Kyoto is a luxury hotel born in a land related to the Mitsui family. A modern interpretation of the Japanese tea room, with carefully selected natural materials and outstanding technology, a total of 161 guest rooms have been completed. The garden that changes its expression depending on the season and time, and the hot springs that spring up on the premises are also attractive.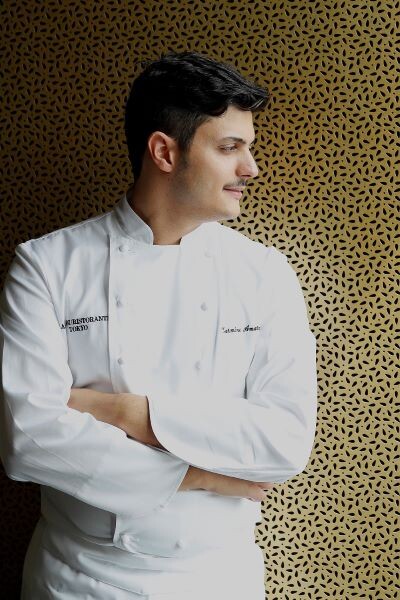 Armani / Ristorante Executive Chef Carmine Amarante. "Hotel Zamitsui Kyoto and Armani / Ristorante are very similar in their thinking of beauty, in that they value tradition and prefer a simple and sophisticated design. They have completely different backgrounds. However, I am confident that this collaboration will be realized in a wonderful way because of the commonality in the philosophy of beauty. "
Restaurant event "local production for local consumption / sustainable dining"
Hotel The Mitsui Kyoto
284 Nijo Aburanokoji-cho, Nijo-dori, Nakagyo-ku, Kyoto-shi, Kyoto
tel: 075-468-3100
www.hotelthemitsui.com
* Check the official website for details on the lunch course and dinner course.
"Special Afternoon Tea" supervised by Armani / Restaurante
Period: 2022 1/22 (Sat) -1/31 (Mon)
Time: 12: 00 ~, 14: 30 ~ (two-part system)
Location: Forni /The Garden Bar
Price: ¥ 7,500 (drink free flow, 13 kinds of sweets and savory, 10 kinds of Armani tea souvenirs, service fee included)
* Reservations for restaurants can be made by phone or email.
tel: 075-468-3166 (Weekdays 9: 00-19: 00, Saturdays, Sundays, and holidays 9: 00-18: 00)
restaurants.kyoto@hotelthemitsui.com

Accommodation plan with afternoon tea set
Period: 2022 1/24 (Monday) -28 (Friday)
Price: 1 room for 2 people ¥ 117,680 ~ (Armani / Restaurante supervised "Special Afternoon Tea", breakfast included, service fee included)
* Reservations for accommodation plans can be made by phone or email.
tel: 075-468-3155 (Weekdays 9: 00-19: 00, Saturdays, Sundays, and holidays 9: 00-18: 00)
reservations.kyoto@hotelthemitsui.com
Source link