Fashion
Rakuten Fashion Week TOKYO 2022 A / W Produced the first "season promotion movie" for Fashion Week as a new key visual
Japan Fashion Week Promotion Organization (Chairman: Masahiko Miyake, Location: Shibuya-ku, Tokyo) will hold "Rakuten Fashion Week" from March 14th (Monday) to March 19th (Saturday), 2022. Season promotion by the latest single song "Slow Motion" of the expected new artist "Nishina" and the illustrator "Gako" whose unique world view is attracting attention, which will be the first attempt at "TOKYO 2022 A / W". Produced a movie.
As a new key visual, we collaborate with Tokyo's representative culture, "music" and "animation", which are inseparable from fashion. We will send it to the world by putting it on a movie that is easy to tell a story beyond words.
This video will be released on the Rakuten Fashion Week TOKYO official website, YouTube, SNS account, etc. from February 9, 2022.
In addition, the illustration with Shibuya in the background drawn in one scene of the movie will be the main visual of this season, and during the exhibition period, Rakuten Fashion Week TOKYO will be held not only in Japan but also to the world centering on the official venues of Shibuya Hikarie and Omotesando Hills. I will send it.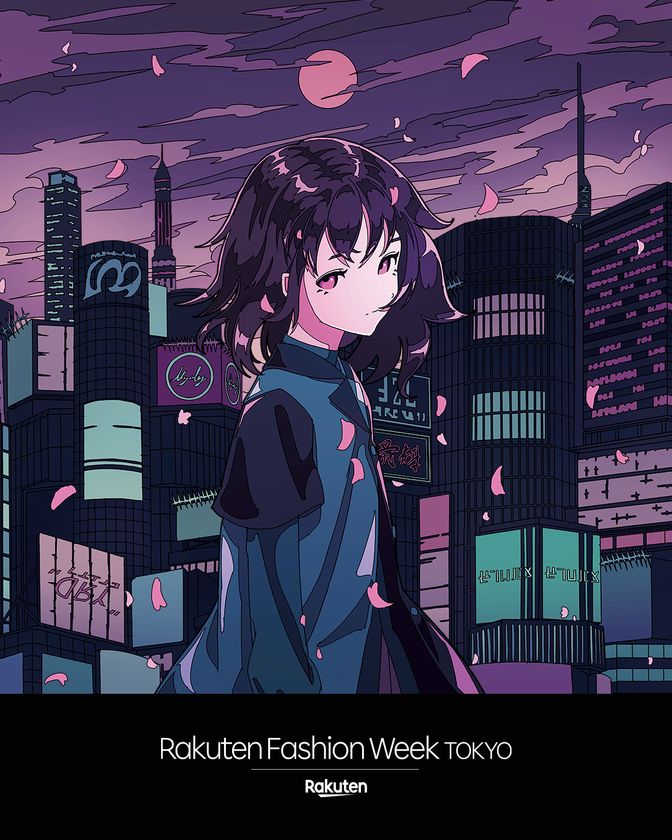 Rakuten Fashion Week TOKYO 2022 A / W Season Promotion Movie
Rakuten Fashion Week TOKYO 2022 A / W
Season theme song: Nishina "Slow Motion" (https://nishina247.jp)
■ Movie overview
Now that the world that surrounds us continues to change day by day, it is no longer the norm, and our own way of being, how we interact with people, and our sense of distance are changing at our own pace.
The life-sized "changing me" who lives in this era, Nishina-san's first digital single "slow motion" was appointed as the season theme song, attracting viewers with the gentle yet powerful singing voice of Nishina-san. Expressed with illustrations by Tsurugako-san.
In addition, we added a depiction linked to Nishina's "slow motion" music video and a depiction that gives a feeling of the atmosphere of Tokyo today, and drew a powerful forward movement in the changing scenes.
■ Artist "Nishina" profile
Expected new artist from Tokyo.
Spotify was selected for the next-generation artist support program "RADAR: Early Noise" that attracts attention that year, and last year he succeeded in a one-man live for the first time at Zepp Tokyo. Her calm yet crazy music that lurks within her completely captivates her listeners.
On January 26, 2022 (Wednesday), the first digital single "Slow Motion" of this year will be released, which will be the theme song of this season. A one-man live is scheduled for April 2022.
・ MUSIC VIDEO: https://youtu.be/fI3NGB4Be8Y
・ Delivery link: https://nishina.lnk.to/slowmotion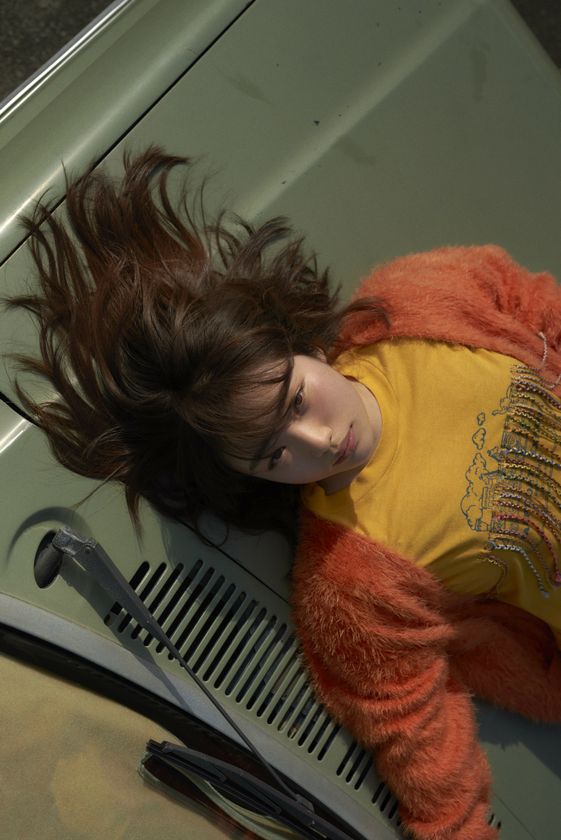 ■ Profile of illustrator "GAKO"
An illustrator who has been active since 2019.
It is characteristic to draw with a world view that feels a sense of the future and cyberpunk, and a world view with a girl living in dystopia as a motif. She is active mainly in illustrations of MVs of various artists. Wide range of activities are expected in the future.
■ Rakuten Fashion Week TOKYO 2022 A / W
Session: March 14th (Monday) -March 19th (Saturday), 2022
Venue: Shibuya Hikarie, Omotesando Hills, and other venues
Organizer: Japan Fashion Week Promotion Organization
・ Official site: https://rakutenfashionweektokyo.com/jp/
・ YouTube channel: https://www.youtube.com/user/jfwofficial/
・ Twitter: https://twitter.com/RakutenFWT/
・ Instagram: https://www.instagram.com/rakutenfwt/
・ Facebook: https://www.facebook.com/RakutenFashionWeekTOKYO/
// モーダル画像の読み込み
var modal_img = []; modal_img[1] = "https://www.atpress.ne.jp/releases/297169/img_297169_1.jpg"; modal_img[2] = "https://www.atpress.ne.jp/releases/297169/img_297169_2.jpg";
$(".photo").click(function () { for (i = 1; i <= 20; i++) { if (modal_img[i]) { $('.modal_img' + i).prop('src', modal_img[i]); } } }); // ASAGAKEのhight //$(window).on('message', function(e){ // var dataset = e.originalEvent.data; // if (dataset['h'] > 0) { // $('.asagake_frame').css({'height': dataset['h'] + 'px'}); // } // // ボタンを表示する処理 // if (dataset['show_btn'] != undefined && dataset['show_btn']) { // // ここで丸いボタンを表示して、https://asagake.com/offer/ + code にリンクする // code_url="https://asagake.com/c/" + dataset['keycode']; // btn_html = dataset['btn_html'].replace(/"/g,'"') // .replace(/'/g,"'") // .replace(/</g,"<") // .replace(/>/g,">") // .replace(/&/g,"&"); // var button_html="'; // $('.news_detail_main').after(button_html); // } //}); // facebook (function(d, s, id) { var js, fjs = d.getElementsByTagName(s)[0]; if (d.getElementById(id)) return; js = d.createElement(s); js.id = id; // js.src="https://connect.facebook.net/ja_JP/sdk.js#xfbml=1&version=v2.11&appId=1323731851019247"; js.src="https://connect.facebook.net/ja_JP/sdk.js#xfbml=1&version=v2.11&appId="; js.async=true; fjs.parentNode.insertBefore(js, fjs); }(document, 'script', 'facebook-jssdk'));
// get Associated PR let associatedPRTemplate = (function () {/*
*/}).toString().match(//*([^]*)*//)[1]; $(function() { $.ajax({ url: "/API/AssociatedPr/", type: "GET", dataType: 'json', data: { pr_id: 297169 } }).done(function (data, status, xhr) { $.each(data, function(i, item) { if (data.length > 0) { $('#associated_pr_list').show(); } item.pr_publisher_name_encoded = encodeURIComponent(item.pr_publisher_name); let embedTemplate = embedObjectParametersToString(item, associatedPRTemplate); $('#associated_pr_list').append(embedTemplate); $('#associated_pr_list').css('margin', '10% 8%'); }); }) })
function embedObjectParametersToString(object, str) { Replacer = function(b,a){if(typeof a!="object"){a=Array.prototype.slice.call(arguments,1)}return b.replace(/{{(.+?)}}/g,function(d,e){return(a[e]!=null)?a[e]:d})}; return Replacer(str, object); }


Source link