Lifestyle
Retreat your mind and body in the ultimate villa & detached room! "Amane Mutsuki Villa" "Asaba Kanojo no Hanare Tenko" | "If you enjoy your work, your life will also be enjoyable" | GOETHE Men's Lifestyle Magazine
Now that overseas travel to hotels is restricted, there is increasing interest in traveling to reconsider the good points of Japan. A style of stay that allows you to have a unique experience quietly and privately. We will introduce hotels and lodgings where you can spend a relaxing time in a space where you can regain your time. This time, a private villa & detached room that will impress you with your mind and body. * Reorganization of the article published in the October 2020 issue of GOETHE
The private garden is the largest area in Amanemu!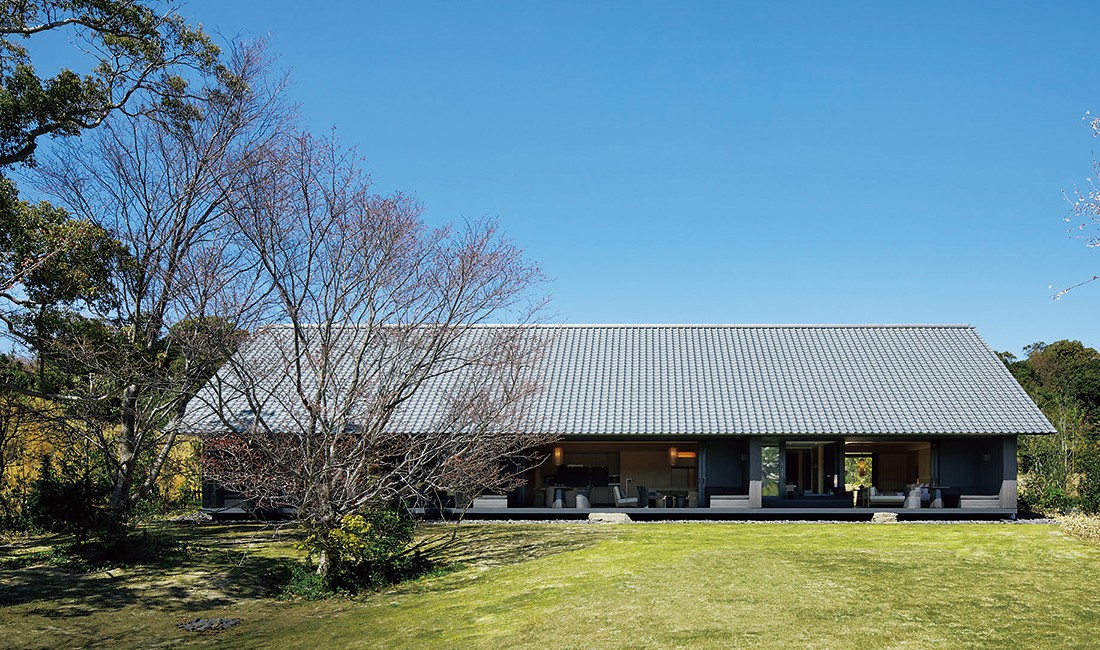 Amanemu is located in Ise-Shima National Park, in a place rich in nature and culture overlooking Ago Bay. Among the 24 suites and 5 villas scattered around the peninsula, Tsuki Villa, which opened in April 2020, has a special presence.
The big difference from the existing 4 villas is the private garden boasting an area of ​​376 square meters and the hot spring facility in the pavilion.
In the vast garden, you can have a garden picnic without worrying about other people's eyes. The arbor, which is built across the main building, is fully equipped with an open-air bath, an indoor bath, and a cool-down space. You can enjoy the hot springs to your heart's content.
Amanemu is a destination spa with thermal springs of the highest standard in Japan. We have prepared a variety of menus that strengthen the immune system. In addition, acupuncture and shiatsu treatments are made to order for each guest.
Click here for more
Amanem Tsuki Villa
Address: 2165 Hakoko, Hamajimacho, Shima City, Mie Prefecture
Phone: 0599-52-5000
Number of guest rooms: 5 buildings including Tsuki Villa,

24 suites
Price: From ¥370,000 (per house, breakfast for 4 people, tax and service charges not included)
Facilities: Onsen, etc.

Dining, spa, pool, etc.
Fully enjoy the ultimate hospitality of Shuzenji's famous ryokan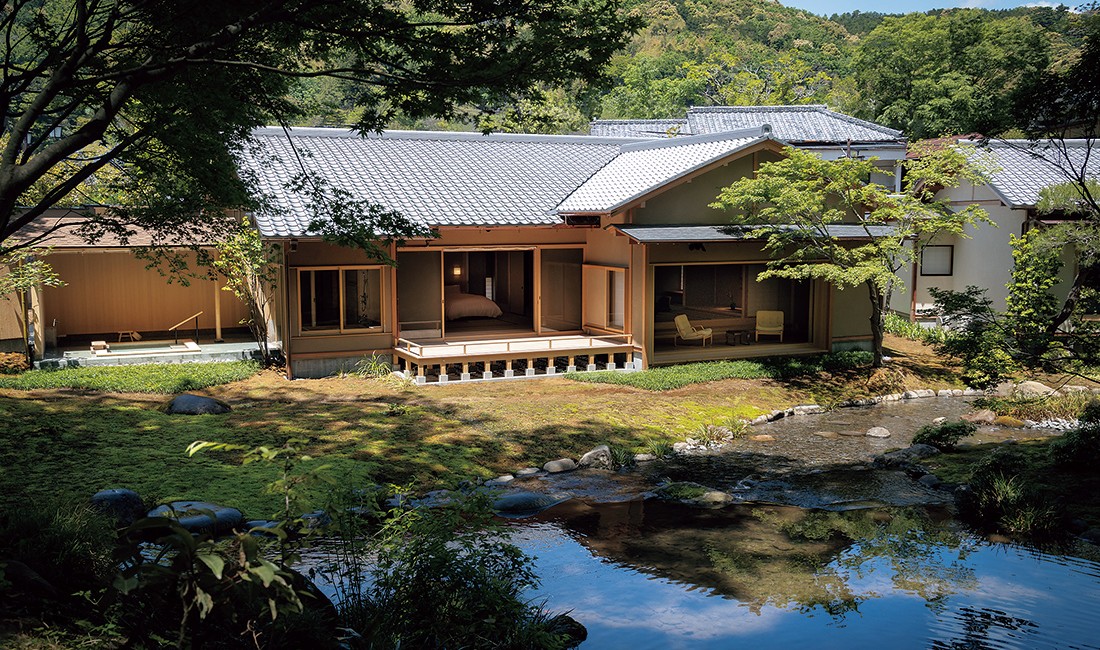 The famous ryokan in Shuzenji, Asaba, is consistently rated as the best in eastern Japan for its aesthetics of hospitality.
Hanare Tenko, which opened in May last year after being rebuilt, is the result of the desire of the owner and proprietress to create a room like an overseas villa where families and friends can stay.
It is said that their completion was delayed by about a year due to their thorough attention to detail, from the architecture to the linen.
A special one-story Japanese house that can accommodate 2 to 6 people. From the main room, master bedroom, indoor bath, and open-air bath in the luxurious 220m2 space, you can enjoy the elegant scenery of water flowing from the bamboo grove to the pond.
Click here for more
Asaba Hanare Tenko
Address: 3450-1 Shuzenji, Izu City, Shizuoka Prefecture
TEL: 0558-72-7000
Number of guest rooms: 1 separate building,

15 rooms
Price: From ¥275,150 per person (when 2 people use 1 building, dinner and breakfast included, tax and service charge included)
Facilities: Open-air bath, etc.

Large public bath, Noh stage, spa, salon, etc.
Source link