Sports
Whereabouts of children who nurture dreams-Solving local issues centered on "sports"-| Sports for Social
The "Children's Third Whereabouts" project supported by the Nippon Foundation. This is a project to create a place for children who are "isolated" because there is no place to spend with peace of mind as the difficulties faced by the family become more complex and diversified and the connections between the regions become weaker. Furthermore, with that location as a regional hub, we aim to be a regional child-rearing community where no one is left behind.
Falcao Sports Base was born in January 2022 in Kuki City, Saitama Prefecture. This is the first facility in Japan centered on "sports" in the Children's Third Whereabouts Project. We would like to ask Mr. Taisuke Segawa (hereinafter referred to as Segawa), the representative of Falcao Football Club, who runs the club, about the significance of children's whereabouts and the significance of focusing on "sports".
From a local football club
–Please tell us how Mr. Segawa started the local soccer club "Falcao Football Club".
Segawa)In 2013, my child joined a local sports club and I also became a dad coach. While working at the J Club and seeing the top environment, I felt a big gap in the local sports I experienced there.
"I want to make the sports environment for local children more solid."So, I started "Falcao Football Club" with local young people so that it could be one of the choices for children.
–What kind of challenges did you actually feel?
Segawa)The eastern north district of Saitama Prefecture, where Kuki City is located, is said to have a relatively low level in the prefecture. Looking at the site of the instruction, there was no instruction that fostered a sense of self-affirmation for the child, but rather there were many sites at that time where adults were moving their children like robots because they wanted to win the game. did.Feeling that this is not a suitable environment for children, I decided to create a club with a different concept.
Overcoming the "regional wall" in sports
–This time, you have decided to open "Falcao Sports Base" as one of the "Children's Third Whereabouts" projects. Did you have such a concept before?
Segawa)Not just soccerThe idea that "Isn't it possible to create a local community through sports?"Has been around for a long time. By watching the activities of various organizations and holding instructor exchange meetings and lectures from around 2016, I have organized my thoughts and connected with my colleagues.
–In the Children's Third Whereabouts Project, "diluting the local community" is also an issue. How about Kuki City, Saitama Prefecture, where the Falcao Sports Base is located?
Segawa)Kuki City is a city formed by the merger of four cities, and there are slight differences in each region. The number of schools and students is decreasing in the city,"Community beyond school units" is requiredI've always felt that.
It would be great if there was something that could create interaction by sticking a horizontal skewer in each small community.I was thinking, and I was thinking, "Isn't it possible through sports?"
–What are the powers and roles of sports that Mr. Segawa thinks about?
Segawa) The greatest strength of sports is that you can overcome various walls.I think.I often hear such topics at the Olympics, but like usSports that can be overcome in a familiar place against a small wall that exists even in a small environmentI think it is. When I am active in the area, I really feel the walls of various areas. (smile)
Connection with Nippon Foundation HEROs
–What kind of connection did the Nippon Foundation and Mr. Segawa have?
Segawa)I was involved with the Nippon Foundation as an official writer for HEROs, and had a valuable experience, such as accompanying Seiichiro Maki, a former Japanese national football team, to visit the disaster-stricken areas of Kumamoto. Since I had seen various cases nationwide, including the activities of HEROs,"I also want to take some action that contributes to society!"I always thought.
In the sense of giving back to the community, we were steadily engaged in social contribution activities, but when we saw the "Children's Third Whereabouts" project on the Nippon Foundation's SNS, "This is it!" I thought that I would contact you.
-I see. The activities of the Nippon Foundation, which you were originally involved with, were in line with Mr. Segawa's thoughts.
Segawa)There are not many cases in Japan where sports organizations are involved in child welfare and create a place for children.
actually,Child welfare is the best place for sports instructors to exert their power in terms of their abilities, experience points, and working hours.I think it is. I would like to utilize the experience value of our club, which has been based on the concept of "cultivating a sense of self-affirmation for children in the community," for child welfare.
–What is the difference from existing facilities such as schools?
Segawa)In a sense, the school is symbolic in the sense of a "borderless world". Foreign families and people with different economic environments will live together. For me, I would like to have "Falcao Sports Base" as an extension of the borderless world of these schools.
People tend to have the image of a children's cafeteria = poverty, but by communicating that it is a place for sports, we can wrap up people in various environments and situations in a good way, and as a result, save those who need a place to stay. Once in shapeI think.
Creating a "model case" that utilizes sports
–I think that the perspective of profitability is also important for the long-term operation of this facility. How does Mr. Segawa think about that point?
Segawa)In order to earn profits in the long term, the first is to increase the number of people who "use the facility." We used the Falcao Sports Base as a place to hold workshops, used it as a relay base for local stations, and increased the number of people who thought, "It will be convenient to use this facility, I want to use it" and cooperated. I want to.
The other is the operation as a cafe. In addition to being a children's cafeteria, we will operate the cafe on weekends in a way that makes a solid profit, and we will use part of it for operating expenses. There is also a kitchen, so I hope it can be used as a place for vocational training at welfare offices.
— One facility can be used for a wide range of purposes, from corporate utilization to vocational training!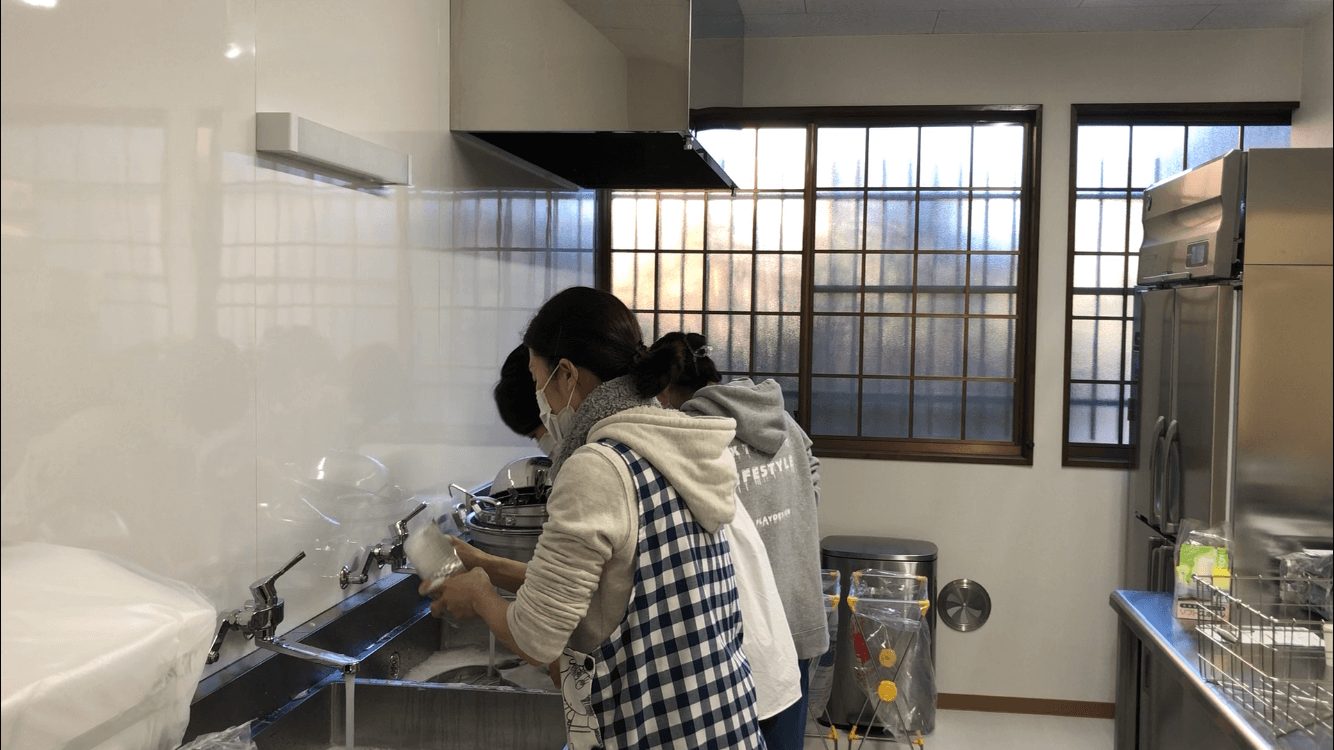 –Please tell us what you are aiming for as a Forkao sports base in the future and what you are aiming for in the region.
Segawa)I would like to continue aiming to approach the solution of local issues by utilizing sports and facilities.It was conveyed that even a small sports organization can contribute to the community through sports, and as a result, that is what it is.It would be great if it became a model case and there were many such places all over the country.is.
–Thank you!
From Seiichiro Maki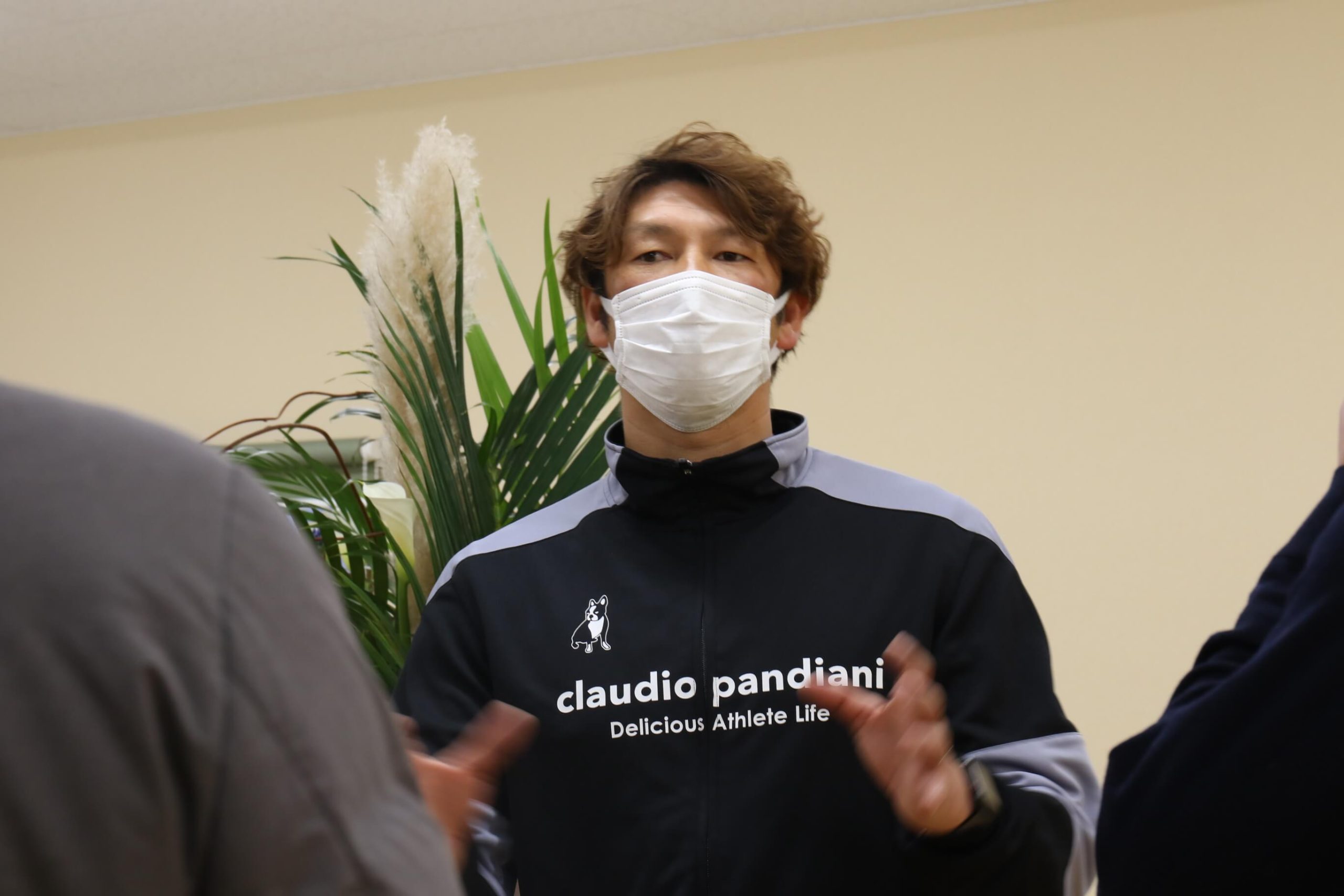 –What kind of positive impact do you think the existence of a space / environment like this "Falcao Sports Base" will have on children?
roll)ChildrenThe motivation to learn, the speed of growth, and the thinking that nurtures dreams change depending on the space and environment.I think. Engaging with various people, devising ways to compete, and cooperating will lead to improvement of independence and communication skills.
I think the Falcao Sports Base is a very nice space in that sense, and it's also nice to have the warmth of this tree!
It is an environment where children who will create the future can nurture their dreams, and I have great expectations. again,It would be great if we could expand the possibilities of sports by fusing it with the concept of sports!
Click here for Mr. Segawa's official website, which is also active as a sports writer and editor.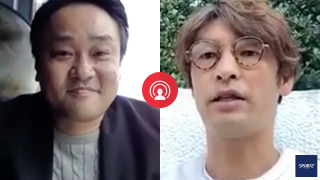 Former Japan national football team Seiichiro Maki thinks the value of athletes doing social contribution activities vol.1In 2016, when the Kumamoto earthquake occurred, while being an active J.League at that time, he carried out many reconstruction support activities such as fund-raising activities and visits to evacuation shelters, and is still engaged in reconstruction support activities and environmental issues. Seiichiro. Mr. Takaaki Higashihama, President of SUSTAINABLE JAPAN Co., Ltd., which promotes a machine called "Seabin" that collects marine debris in Kumamoto Prefecture. An online dialogue project between the two parties, which has the common words of "Kumamoto Prefecture" and "social contribution activities," has been realized. …
Source link