Fashion
BOSAI FASHION IDEA COMPETITION 2021 Winners Announcement | NEWS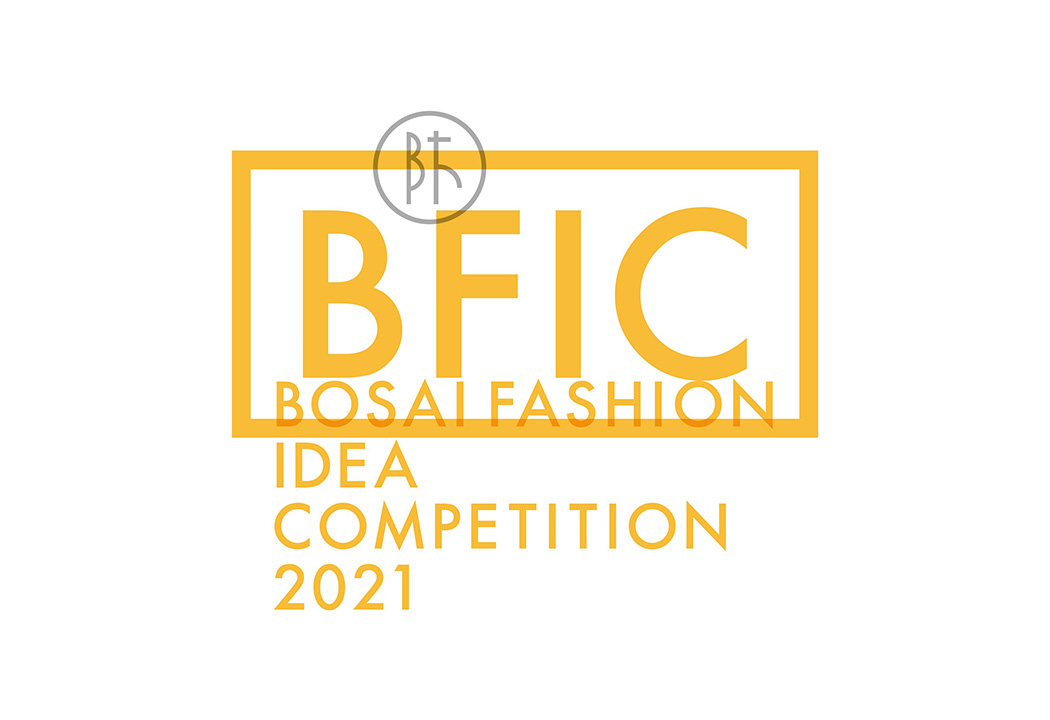 "BOSAI FASHION IDEA COMPETITION 2021" sponsored and implemented by Urban Research Co., Ltd. and "Expo x Environmental Future Drawing Project".
Until October 31, 2021, we are soliciting plans for apparel goods that are useful for disaster prevention for high school and university students nationwide.
We would like to express our sincere gratitude to all the students for their interest and many applications.
We are pleased to inform you that we have selected one of the highest awards this time.
Grand Prize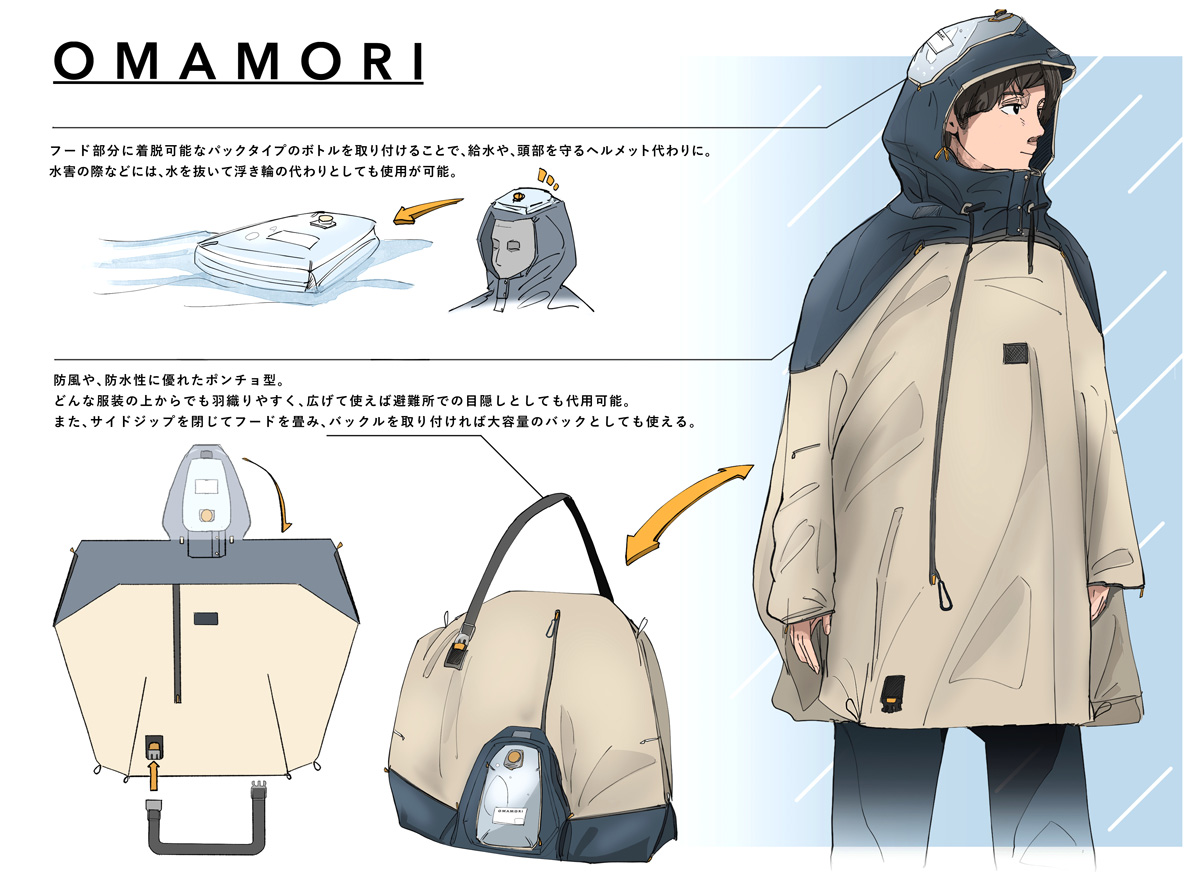 Taki Nakao
Osaka University of Arts Design Department Product Design Course
[Title of work]OMAMORI
【concept】
Protect, Wear, Carry, Drink, Hide – Designed to combine essential actions in the event of a disaster into a single raincoat.
It is a poncho type with excellent windproof and waterproof properties, and can be used as a large-capacity bag by closing the side zip and attaching a strap.
In addition, by attaching a removable pack type bottle to the hood part, it serves as a helmet that is indispensable for water supply in the event of a disaster and protects obstacles from overhead. Also, in the event of a flood accident, it is possible to drain the water inside and use it instead of a floating ring.
Taking advantage of the size of the fabric, it can also be used as a blindfold, partition, or blanket that is useful at evacuation sites when spread out.
We aimed to be the first place to be immediately useful in any disaster scene where there is no time.
In addition, we would like to introduce the comments of experts on disaster prevention regarding the work selected for the highest award this time.
Expert comment (partial excerpt)
Mr. Toshikazu Ota (Representative of Disaster Prevention Literacy Research Institute)
In the event of a disaster, what you normally use will be useful. What can be used only in the event of a disaster is often useless because it is not at hand at that time or you forget to use it.
In that sense, it's wonderful that this work had many ideas that were conscious of both everyday life and disasters. I think that the point that the material is also proposed is a polite work. I am excited to see a young sensibility design appearing in the field of "disaster prevention".
Mr. Kenshin Urabe (GK design group Senior Director of GK Kyoto Co., Ltd., Director of NPO Disaster Prevention Design Study Group)
I think it's great, and the good thing is that it's a phase-free concept. I thought that the fashionability was high with various impressions and calm colors.
Is the improvement point a little too greedy and loses reality? Since the water bottle is attached to the hood, I am concerned about the feeling of use with water in it. I think that the form when using it normally is important, but I thought that the bag was good, but it would be better if the buckle was not retrofitted and there was always a feeling.
Minako Yoshii (Associate Professor, Mukogawa Women's University, Home Economics)
It is a work devised so that it can be used not only in the event of a disaster but also for various purposes. It is easy for young people to accept as fashion, and if you devise the color of the bottle on the hood, you will be able to dress it up in style.
You can store disaster prevention and evacuation items as a large bag, but it is also attractive that you can keep it close to you as one of the clothes that you can usually pick up.
This work is scheduled to be sold by Urban Research Co., Ltd. around the fall of 2022.
Thank you for your many applications.
Source link