Business
1st Tokyo Contents Business Award 2021 Winners Selected
The award ceremony for the Tokyo Contents Business Award 2021 was held on January 28, 2022 at the Tokyo eSports Festa hosted by the Tokyo Bureau of Industrial and Labor Affairs.
This is the first business award this year, and we are soliciting content that utilizes cutting-edge technologies such as VR, AR, and AI from small and medium-sized companies in Tokyo that contribute to solving social issues. Awards were given to 9 companies that received awards.
Purpose of Tokyo Contents Business Award 2021
With the sophistication of the communication environment, refraining from going out, and the spread of telework, the importance of content is increasing, and there is a demand for more effective content development and utilization. This award evaluates and selects excellent content that contributes to the resolution of social issues, promotes utilization by widely disseminating it, and leads to the strengthening of industrial power in addition to the resolution of social issues in Tokyo.
Introducing the judges
Taichi Kakinuma
STORIA Law Office Lawyer/Patent Attorney
Shun Kubota
CEO of Mogura Co., Ltd.
Mogura VR Editor-in-Chief, XR Journalist
General Incorporated Association XR Consortium Executive Director
Koji Koizumi
CEO of IoTNEWS
R Gene Co., Ltd. Representative Director
Katsuhiro Sano
Cybertrust, Inc. Executive Vice President Executive Officer General Manager of OSS/IoT Division
Embedded System Technology Association Board Vice Chairman
Visiting Professor, National University Corporation Kyushu Institute of Technology
Yuriko Furunaga
IBM Japan, Ltd.
Strategy Consulting & Design
partner
Yoichiro Miyake
Square Enix Co., Ltd. Lead AI Researcher
Yasuchika Wakayama
Breakpoint Inc. Representative Director
Part-time Lecturer, Graduate School of Business Administration, Keio University
GLOBIS Graduate School of Management Lecturer
General Incorporated Association XR Consortium Director
3 other internal judges
Examination meeting
September 21, 2021 First screening (submission screening)
A total of 56 companies were screened based on their application forms.
As a result of deliberation by 7 external judges and 3 internal judges, the companies that will go up to the second examination are decided.
October 13, 2021 Second screening (presentation, QA, hands-on screening)
In the second screening, each company prepared a demo of the content, and the judges actually experienced it.
After the experience, presentations were given one by one, and the examination proceeded toward the third examination.
November 24-26, 2021 Exhibit at the Industrial Exchange Exhibition Booth (General User Experience)
"Tokyo Contents Business Award 2021" exhibited a booth at the Industrial Exchange Exhibition 2021 held from November 24th to November 26th. Nine companies that passed the second screening exhibited their respective contents, and a hands-on exhibition was held to introduce their technologies to general visitors.
December 8, 2021 Third screening (final screening)
The final judging was carried out to determine the final ranking, referring to the general user questionnaire collected at the industrial exchange exhibition held in November. Nine companies have been ranked for the awards ceremony held at the eSports Festa.
January 28, 2022 Awards ceremony
On January 28th, an award ceremony was held for the 9 nominated companies at the e-Sports Festa Substage held online at Tokyo Big Sight.
A ceremony was held to award one Grand Prize, two Excellence Awards, and six Encouragement Prizes, and at the end, on behalf of the judging committee, Mr. Kubota from Mogura Co., Ltd. concluded with a general review of this award.
Introduction of 9 award-winning companies
《Grand Prize》 Denki Vision Co., Ltd.: Points3D (VR / AI)
https://www.denqvision.com/index.html

《Excellence Award》AnchorZ Co., Ltd.: DZ Security (AI / others)
https://anchorz.co.jp
《Excellence Award》ImaCreate Co., Ltd.: NUP VR platform (VR) that enables sharing of movement
https://ima-create.com
《Encouragement Award》Alphacode Co., Ltd.: Super experience XR distribution platform "Blinky" (VR)
https://www.alphacode.co.jp
AISing Co., Ltd.: Ultra-lightweight/ultra-power-saving AI algorithm MST (AI)
https://aising.jp
《Encouragement Award》Jolly Good Co., Ltd.: ECMO Training VR (VR)
https://jollygood.co.jp
Spacial Co., Ltd.: Aerial 3D Imaging Device "Spacial" (AR)
https://www.spacial.co.jp/
《Encouragement Prize》 Plug Co., Ltd.: Package Design AI (AI)
https://www.plug-inc.jp
《Encouragement Award》Holoeyes Inc.: Holoeyes Edu (VR)
https://holoeyes.jp
General comment: Comments from Mr. Kubota of Mogura Co., Ltd., representative of the judging panel
"Point3D" by Denki Vision Co., Ltd., which won the grand prize this time, is the best in this world where things that were flat until now are becoming space in various forms such as XR and digital twins. I was evaluated on the basis of core technology such as the production of 3D content, which is the foundation.
In addition, the high technology, the price is very cheap and easy to handle. I evaluated it as a technology that solves the hurdles in the spread of 3D from now on. From the perspective of resolving social issues, the technology can be used equally in various industries, and the magnitude of its impact was also a point of evaluation.
ImaCreate Co., Ltd. says that while there are already various types of VR training available in Japan and overseas, this content has been created to be extremely effective. I feel that the content creation process, and the ingenuity of the UI and UX are very detailed and thoughtful, and I appreciate that.
In particular, the injection training this time is to solve situations such as situations where it is difficult to practice and demonstrate even in the medical field due to the corona sickness, and training in a limited time. I have high hopes for
AnchorZ Co., Ltd., in the field of personal authentication, has been highly evaluated for its ability to fundamentally support the business in that it considers new technology for the security field, which will face increasing challenges in the future. We chose this time because we believe that it will have marketability and growth potential in the future society.
In addition, each member of the judging panel said that the content of the six companies that received the Encouragement Award was extremely excellent. It made me feel very promising for the future.
Regarding the judging committee for this award, the fact is that the judging committee was extremely excited. Among them, the key point was whether to evaluate the current business from the so-called business point of view, or whether to evaluate the potential part of the future. I was.
This business is not transient, and the technologies such as XR and AI, which are the themes of this time, are very innovative and must be implemented in society while devising both technical and business aspects. Considering that this is an extremely difficult field, we have evaluated equally where there is great business potential at the moment, and where we anticipate future potential.
Contact information
〒163-8001 2-8-1 Shinjuku-ku, Tokyo 20th Floor North of Tokyo Metropolitan Government No.1 Main Building
Business Support Section, Commerce and Industry Department, Bureau of Industrial and Labor Affairs, Tokyo Metropolitan Government
operation
The operation of this project will be outsourced to Deloitte Tohmatsu Consulting LLC.
Secretariat Advisor Yuichi Morito
Representative Director, Japan Digital Transformation Promotion Association
Knowledge Network Co., Ltd. President
Tokyo Contents Business Award 2021 Secretariat
Address: info@tcba21.jp
HP: https://tcba2021.jp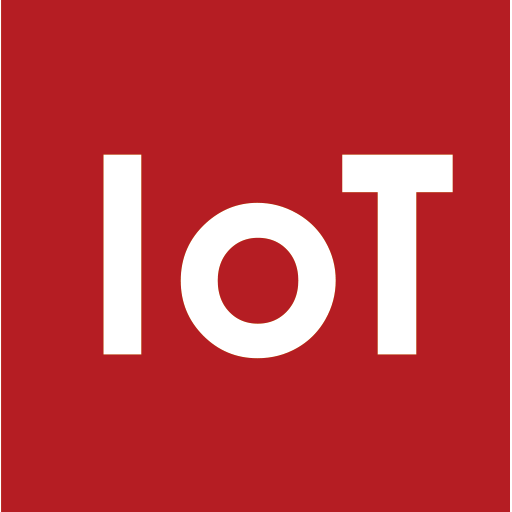 We collect various information about IoT and deliver it to everyone.
Source link