Sports
Urban Fitness in Marunouchi 2022 | Sports TOKYO Information
For you who want to exercise but don't have time!
For those of you who want to exercise but don't have a place!
It provides an opportunity for exercise. We will hold hands-on events for working generations.
We are waiting for your visit with various experience menus.
Record
1 day hour
March 15th (Tuesday) and 16th (Wednesday), 4th year of Reiwa 17: 00-21: 00
2 Venue
2-7-2 Marunouchi, Chiyoda-ku, Tokyo
KITTE Marunouchi 1st floor atrium
Directly connected to the underpass from "Tokyo Station" on the Marunouchi Line

About a 1-minute walk from the Marunouchi South Exit of JR "Tokyo Station"

About a 2-minute walk from "Nijubashimae Station" on the Chiyoda Line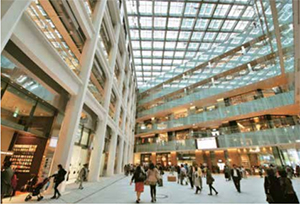 Venue (KITTE)
3 Sponsorship, etc.
Organizer: Tokyo, Co-sponsor: Tokyo Chamber of Commerce and Industry, Cooperation: (1 company) Japan Fitness Industry Association
4 Implementation details
We will guide you through exercise experiences using fitness machines and smartphone apps, as well as fitness gyms near your home.
(1) Fitness machine experience
You can experience 5 types of machines. The instructor will carefully guide you on how to use it.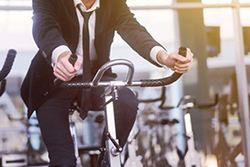 (2) Virtual marathon experience
You can run the course used in the Tokyo 2020 Paralympic Marathon.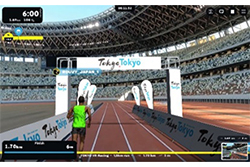 (3) A new sense of wheelchair racing utilizing VR
Experience running with a wheelchair racer wearing VR goggles set in Tokyo in 2100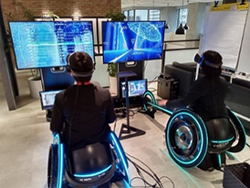 (4) Exercise experience using smartphone app
You can experience an app that allows you to exercise while having fun using your smartphone as if you were playing a game.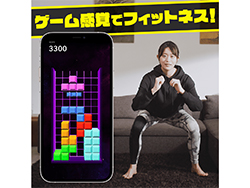 (5) Flying disc experience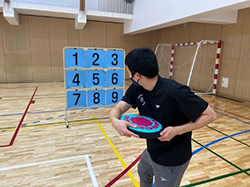 (6) Boccia experience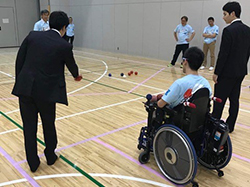 (7) Exercise guidance by a health exercise instructor
Measure body composition at the venue! Would you like to receive exercise advice that suits you from a health exercise instructor on the spot?
(8) Introduction of sports facilities and event information in Tokyo
Utilizing SPOPITA, we will guide you through content such as sports that you can enjoy at home, including information on sports facilities and events in Tokyo.
(It can also be used from a smartphone.)
(9) Introducing examples of efforts by Tokyo sports promotion companies
In Tokyo, companies that promote sports activities of employees and carry out social activities in the sports field are certified as "Tokyo Sports Promotion Companies".
This time, we would like to ask two of them to introduce their efforts to improve their health.
(10) Tokyo 2020 archive exhibition
Relive the excitement of the Tokyo 2020 Games!
You can also take a commemorative photo at the photo spot!
5 Participation fee, etc.
Free (no prior application required)
6 Measures to prevent the spread of new coronavirus infections, etc.
This event is an event that introduces sports and exercises that you can easily enjoy in a place that is not crowded even in Korona-ka. Except for some of the contents, you can experience and browse them from the dedicated website after the event.

In implementing this, we will thoroughly implement measures to prevent infection with the new coronavirus so that everyone can participate with peace of mind, and we will limit the number of people entering and exiting the venue so that it will not be crowded.

Depending on the spread of the new coronavirus infection, etc., the contents of the event may change or the event may be canceled due to unavoidable circumstances, so please check the following page for the latest information.
https://www.sports-tokyo-info.metro.tokyo.lg.jp/eventblog/2022/3/bm_22031501.html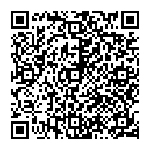 This is a business that promotes the "Future Tokyo" Strategy.
Strategy 16 Sports Field Tokyo Strategy "Sports Field TOKYO" Project
contact information
Olympic and Paralympic Preparation Bureau Sports Promotion Department Business Promotion Division
Telephone 03-5320-7727 (direct)