Sports
From Hokkaido to the world-What is the new form of "supporting sports" that connects with support? | Sports for Social
Professional baseball team Hokkaido Nippon-Ham Fighters supports young local athletes in other sports by crowdfunding"Fighters Crowdfunding ~ be Ambitious ~".
Won a silver medal at the skateboard (park) of the Tokyo Olympics held last yearKaishinna (Hiraki Kokona) playerFour Hokkaido horse athletes flew from Hokkaido to the world through this project.
Through crowdfunding, I want to support and support young athletes and create new connections.
To Mr. Takumi Ishikawa (hereinafter referred to as Ishikawa) of Hokkaido Nippon-Ham Fighters who drafted and was in charge of this project, his thoughts and goals for this project."Sports Community"I asked about the shape of.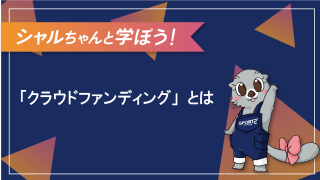 What is "crowdfunding"?Simple explanation of types and methods"Crowdfunding" is a coined word that combines "crowd (cloud)" and "funding (funding)". Here, we will briefly explain the types of crowdfunding, crowdfunding methods, advantages and disadvantages. …
I want to purely support young athletes
–Please tell us about the efforts of this project.
Ishikawa) "~ be Ambitious ~"As the subtitle says, it is "sports human resources development type crowdfunding" that supports young athletes in Hokkaido who have aspirations for the future. This project was once completed in May 2021, but at that time it was the first professional baseball team to do so."Supporting local athletes in other sports"With a fan called"Co-creation type"This is a project of.
Support for a total of four ski jumpers, Minami Watanabe, billiards Yuki Hiraguchi, skateboarder Kokona Hiraki, and alpine skier Shin Nakagawa. Thank you.
— You really support athletes from other sports! I thought it was very rare for a team to support athletes in other sports in this way.
Ishikawa)I agree. Baseball can be practiced in a privileged environment. However, athletes from other sportsI'm struggling financially and environmentallyI heard that from an acquaintance and found out by looking at the internet. So, regardless of the competitionI want to support the development of athletes purelyI thought that was the trigger.
Know the worries of athletes in other sports
-I see. What specific hardships and worries did athletes in need of help have?
Ishikawa)Expeditionary expenses were the biggest challenge. If you become a top player, you will be charged an expedition fee from the federation, so you can actively go on an overseas expedition without worrying about funds. However, if you deviate from the strengthening designation, you will not be able to go on an overseas expedition unless you raise your own funds.
Therefore, it seems that many players give up on overseas expeditions. If you do so, you will not be able to earn points at international competitions, so you will not be able to reach the top.The dilemma of not receiving support from the federationI heard that there is.
Naoki Nakamura, a ski jumper who participated in this Winter Olympics
Even athletes, after graduating from university, started their own businesses without finding a place to belong to and continued to compete as athletes. Hear this,I felt it was a very tough world.
— There was a difference in the "opportunities" to take on the challenge. Why did you choose crowdfunding to solve this problem?
Ishikawa)Before starting this project, I myself had the experience of helping athletes with crowdfunding.At that time, very much to the athletes who supported"Sense of intimacy"Aside from that, I've been supporting him ever since. In this way, you will continue to be connected to the athletes you support with crowdfunding even after you support them.
In addition, we have 161 supporters' associations mainly in Hokkaido, and by utilizing the transmission power of the fighters who are well-known nationwide, we can meet the fans of the fighters and athletes of other competitions and their fans like never before. I thought I could make a connection.
this is,It will lead to the realization of the "Sports Community" that the Fighters value, and will also lead to the support of young athletes.
"Community" born from crowdfunding
–Did you have any joy in this project?
Ishikawa) The third crowdfunding player, Kokona Hiraki, won the silver medal at the 2021 Tokyo Olympics.The moment the silver medal was decided, I was as happy as I was.Perhaps other supporters will also play an active role in the players they support.He was as happy as he wasI think. I think this is one of the unique values ​​of crowdfunding. It was a valuable experience to have the opportunity to interact with such highly motivated athletes from other sports.
-I see. The feeling of intimacy will make you more enthusiastic about cheering!
Has this crowdfunding triggered you to further expand your connections?
Ishikawa)The firstMinami WatanabeIn connection with this project, I invited the Fighters to an event called "Encouragement Party" held every year as a presenter of the bouquet presentation. There, I met the chairman of Shibecha Town and exchanged contact information. After that, when Watanabe was having a hard time finding a job after graduating from university, Watanabe conveyed his enthusiasm to the support chairman, and he decided to get a job at a company run by the support chairman. As a result, Watanabe was able to continue the competition even after graduating from university. Connected with one of the 161 fighters sponsorships,It was a great pleasure for one athlete to be able to continue the competition after graduation.
Increase "I like sports"
–I think crowdfunding is one of the "supporting sports". So, is there anything that the Fighters value while working on "supporting sports"?
Ishikawa)We are usually supported by our fans, so it's very unpleasant, but rather than supporting it by ourselves,Taking advantage of the high "transmission power" of the Fighters, I would like to involve fans and "support sports in Hokkaido".This is also the aim of the Fighters"Supporting sports"I think it is a form of.
-I see. It's a form of "supporting sports" that can only be done by Fighters, which has nearly 160 supporters' associations in Hokkaido.
Ishikawa)I agree. As a companion who both the supporters and the team aim for the same goal"Equal" relationshipIt is very important to communicate with each other.
— That's exactly what "BIG BOSS" director Tsuyoshi Shinjo says, "Fans are treasures."
Ishikawa)Yes!
Hokkaido Nippon-Ham Fighters[What is the Supporters Association]
–Lastly, please tell us about the "Sports Community" that you would like to aim for in the future.
Ishikawa)In the future, I would like to support young athletes like this crowdfunding and increase events such as sports classes in collaboration with clubs of other sports.
Through such efforts,I want to increase the number of people who say "I like sports themselves!" Rather than what kind of sports I like.I think."People who like sports themselves"The more you play, the more opportunities you have to play sports. It will also improve the records of physical fitness tests for children in Hokkaido and extend their healthy life expectancy.
in this way,Starting from the Fighters, we will energize everyone in Hokkaido through sports.That's why the Fighters put it up in their corporate philosophy."Sports Community"I want to aim for the realization of.
–Thank you. We will continue to pay attention to Fighters' efforts toward the realization of "Sports Community"!
Source link