Sports
"11th Kanto University Spring Exchange Tournament" starts on 4/3 (Sun)! J SPORTS On-demand delivery of all his A group games and B group attention games! | J SPORTS
April 01, 2022
"11th Kanto University Spring Exchange Tournament" starts on 4/3 (Sun)!
J SPORTS on demand
Deliver all A group games and B group attention games!
Japan's largest four-channel sports TV station, J Sports Co., Ltd. (Headquarters: Koto-ku, Tokyo, President Ichiro Hase, hereinafter "J SPORTS" * 1) will be available from April 3 (Sun) to June 26 (Sun). ), A video distribution service "J SPORTS" that allows you to watch all the A group games and B group's hot games of the "11th Kanto University Spring Exchange Tournament (Rugby Kanto University Spring Tournament 2022)" on your PC, smartphone, or tablet. On-demand "* 2 will be delivered.
The "Kanto University Spring Exchange Tournament" is an exchange game between the Kanto University competition and the Kanto University League competition, which is held for the purpose of strengthening the university rugby as a whole. Only when the new team has just started, it will be positioned as an important tournament that will be a touchstone for fortune-telling this season.
The tournament format will be contested in a round-robin tournament by three groups A, B, and C based on the ranking of the previous year's fall match. Group A belongs to the champions of the last year, Teikyo University, 2nd Waseda University, 3rd Meiji University, and the league champions Tokai University, 2nd Nihon University, and 3rd Daito Bunka University. Attention is paid to whether Teikyo University, which had a strong FW team and won the number one university in Japan last year, will build a golden age again, and what kind of match will be shown by the league battle aiming for reinstatement and "early morning" burning to regain the title. is.
Group B has 4th place Keio University, 5th place Japan Physical Education University, 6th place Tsukuba University, 4th place Kanto Gakuin University, 5th place Distribution Economics University, and 6th place Hosei University. Group B is also full of highlights such as the finish of the new team and the success of newcomers, and Kanto Gakuin University and Keio University will face each other in the opening game on April 3 (Sun).
In order to bring the popular university rugby to many fans this year, J SPORTS will deliver all the games of Group A and the hot games of Group B on J SPORTS on-demand, centered on LIVE. Please enjoy the university rugby at J SPORTS, where you can keep an eye on what kind of members the new team will be and what kind of finish it will be.
* 1 J SPORTS is the largest 4-channel sports TV station in Japan that is watched by approximately 6.3 million households on cable TV such as J: COM and BS broadcasting (SKY PerfecTV!).
* 2 J SPORTS On Demand is a paid service.For more information, search for "J SPORTS On Demand"


"Rugby Kanto University Spring Tournament 2022" Delivery Overview
Delivery date

Delivery time

Program name

Delivery form

delivery




April 3 (Sun)

11:55 am

Kanto University
Spring Tournament 2022

Group B
Kanto Gakuin University vs. Keio University

LIVE delivery




April 17 (Sun)

11:55 am

Group B
University of Tsukuba vs. Keio University

LIVE delivery







April 24 (Sun)

6:00 pm

Group A
Teikyo University vs. Daito Bunka University

Recording distribution







April 25 (Monday)

0:00 pm

Group B
Keio University vs. Hosei University

Recording distribution









* Broadcast / delivery time and format are subject to change.
* Broadcast / delivery schedule will be announced on the program page in sequence.
https://jod.jsports.co.jp/rugby/college_kantoshunki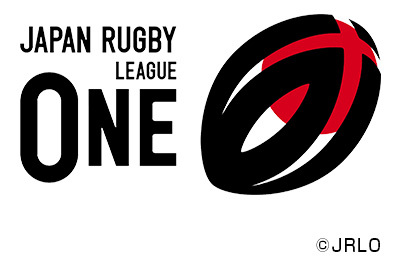 "Japan Rugby League One 2022"
Only J SPORTS can see all the games!

~ Div1, 2 all games broadcast! Div1 ~ 3 all games delivered on J SPORTS On Demand ~
[Program special site]https://www.jsports.co.jp/rugby/league-one/