Sports
NTT East provides a communication environment for "YOKOSUKA e-Sports CUP (3rd)" online held by "VALORANT"
Providing a communication environment for holding "YOKOSUKA e-Sports CUP (3rd)" online
Distributor
NTT East Kanagawa Division
Delivery date
2022/04/18
We provide a communication environment for "YOKOSUKA e-Sports CUP (3rd)" held online.
-"Efforts for regional revitalization" utilizing ICT and new sports-
The Kanagawa Division of Nippon Telegraph and Telephone East Corporation (Executive Officer, General Manager of the Kanagawa Division: Hironobu Nakanishi, hereinafter referred to as "NTT East Japan") has established the e-Sports culture as part of the "Yokosuka e-Sports Project (* 1)" by Yokosuka City. We will provide the communication environment of "YOKOSUKA e-Sports CUP" held online for the purpose of the same as the previous competition held in October and November 2021.
In addition, this initiative was signed by Yokosuka City, NTT East Japan, and NTT-Sports on October 21, 2020, "Three-party cooperation agreement for regional revitalization utilizing ICT and new sports" (* 2). It will be one of the concrete efforts of.
* 1: Participation in the "Yokosuka e-Sports Project" -Supporting the establishment of e-sports clubs in high schools with ICT-
https://www.ntt-east.co.jp/kanagawa/information/detail/20191204.html
* 2: Regarding the conclusion of a "three-party cooperation agreement for regional revitalization" utilizing ICT and new sports with Yokosuka City, NTT East, and NTT-Sports.
-Aiming to create a new city that promotes tourism revitalization and improvement of living convenience-
https://www.ntt-east.co.jp/kanagawa/information/detail/20201021.htm
1. 1. Overview of YOKOSUKA e-Sports CUP
This tournament is an e-Sports tournament sponsored by Yokosuka City and will be held for high school students nationwide.
The title is the very popular "VALORANT (* 3)".
We will hold a team battle of 5 players against 5 players and aim to be No. 1 in Japan.
This tournament will be held online for both qualifying and final tournaments.
Detailed information will be posted on the official website one by one, so please have a look there.
(1) Target: High school students nationwide
(2) Date: Qualifying: Late August 2022 (released as soon as it is decided), Final Tournament: Saturday, September 3, 2022
(3) Application period: May 13th (Friday) -July 15th (Friday), 2022
(4) Official website: https://www.cocoyoko.net/e-sports/yokosukae-sportscup.html
(5) Online distribution: Scheduled to be distributed on Yokosuka City official YouTube channel Twitch
(6) Organizer: Yokosuka Customer Attraction Promotion / Attractive Dissemination Executive Committee (Secretariat: Yokosuka City Tourism Division)
(7) Operation: NTT-Sports Co., Ltd.
* 3: What is "VALORANT"?
"VALORANT" is a highly competitive tactical shooter that competes 5 to 5. It features a full-fledged shootout that combines high-precision shootouts and special abilities unique to "agents" (characters), and is a chance to be born from the player's strategic choices, flexible ideas, and momentary inspiration. Leads the team to victory. The map is designed with the competition scene in mind, and has been devised so that you can always experience a fresh battle even if you play for thousands of hours. Released in June 2020, "VALORANT" is free-to-play and is compatible with PCs with a wide range of specifications so that more players around the world can enjoy it. At Riot Games, we will do our utmost to ensure the competitiveness of tactical shooters, such as the development of top-class dedicated game servers and infrastructure around the world, and our proprietary cheat countermeasure system, and to build a system that realizes a game experience suitable for the FPS genre. It is working.
VALORANT official website: https://playvalorant.com/ja-jp/
VALORANT Official Twitter:https://twitter.com/VALORANTjp
(C) 2021 Riot Games, Inc. Used With Permission.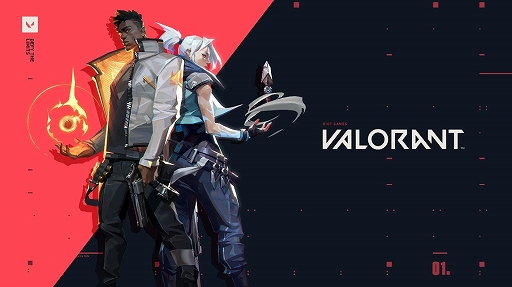 2. Role of NTT East
(1) Providing an online distribution environment (communication network, etc.)
(2) Cooperation for interviews
3. 3.Future plans
We will continue to promote concrete initiatives for the "Agreement for Regional Revitalization" (* 2 above) that utilizes ICT and new sports. Please look forward to future efforts.