Sports
[Seminar Report]"Companies can do this with sports teams! ~ J League Edition ~ "| Sports for Social
Sports for Social held an online seminar on April 20th with the theme "Companies can do this with sports teams!" We invited Mr. Shohei Takasaki, who is in charge of sales in the J.League Montedio Yamagata metropolitan area, and Mr. Mori Space, who is also in the corporate sales department of J.League Shimizu S-Pulse, as speakers. He talked about the significance of the activity.
Click here for the full seminar video!
"Soy meat tasting party!" At the stadium
From the 2021 season, Montedio will set up an "SDGs corner" for home games (ND Soft Stadium), and visitors can experience various games at the SDGs corner.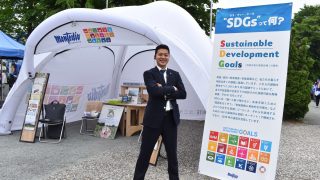 The thoughts put into the "SDGs corner" of Montedio Yamagata-creating an opportunity to create a new community-Will soccer clubs support people working on the SDGs and create a place where they can experience the SDGs? J League Montedio Yamagata has set up an "SDGs booth" and a "universal sports experience corner" since 2021. What kind of place is it? What kind of feelings do you have in your activities? We interviewed Mr. Takasaki, who is in charge of sales at Montedio Yamagata. …
At the SDGs cornerNot only companies, but also NPOs, general incorporated associations, and recently, there are many individuals who are engaged in activities to solve social issues, so we are introducing such activities to the supporters who come to the event. increase.
The Montedio Yamagata home game has about 6,000 visitors each game, and we are trying to get the supporter family members to enjoy things other than soccer. Recently, not only the actual experience at the SDGs corner at the stadium, but also SNS etc. are used to send out. (Mr. Takasaki)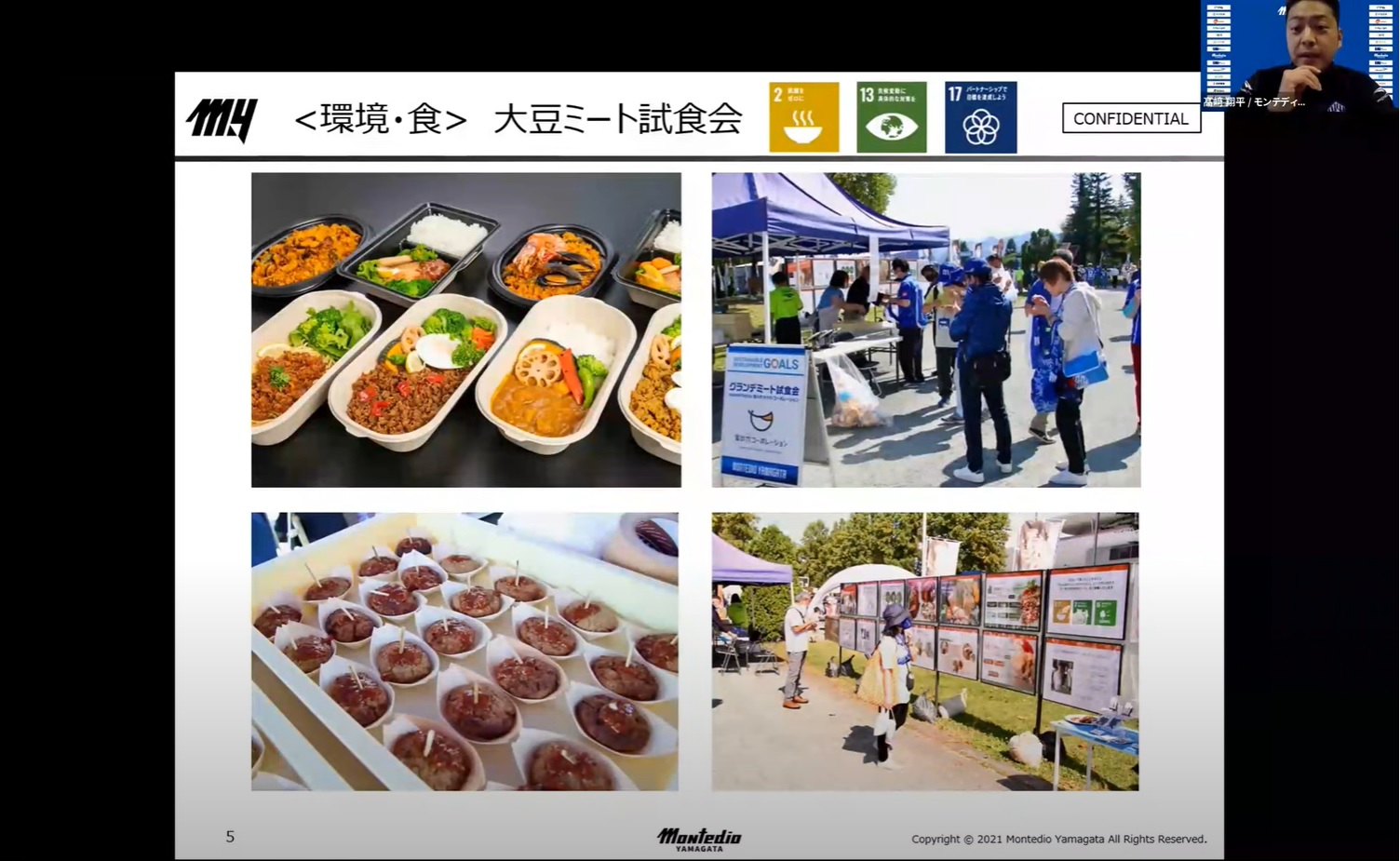 An example of the "SDGs Corner" was the "Soy Meat Tasting Party" that was realized in collaboration with Food Power Corporation.
Soy meat is an unfamiliar food, and many people say that they have never eaten it. I had them eat soy meat while they came to see soccer, and I was able to get to know about soy meat. We will guide you about why soy meat is good for the environment. (Mr. Takasaki)
Hometown next-generation upbringing project "Splus"
Since 2011, Shimizu S-Pulse has been developing a hometown next-generation development project in collaboration with Shizuoka City and Shizuoka University. From fiscal 2020, we changed the activity name to "Splus" to make it easier for local companies to participate while facing regional issues.
We are working to help local children to have a greater attachment to the community. Population outflow is a very big issue not only in Shizuoka City but also in the prefecture as a whole, so we will start working with local companies to convey the resources in this area mainly to elementary school students from FY2020. I am. (Mr. Mori)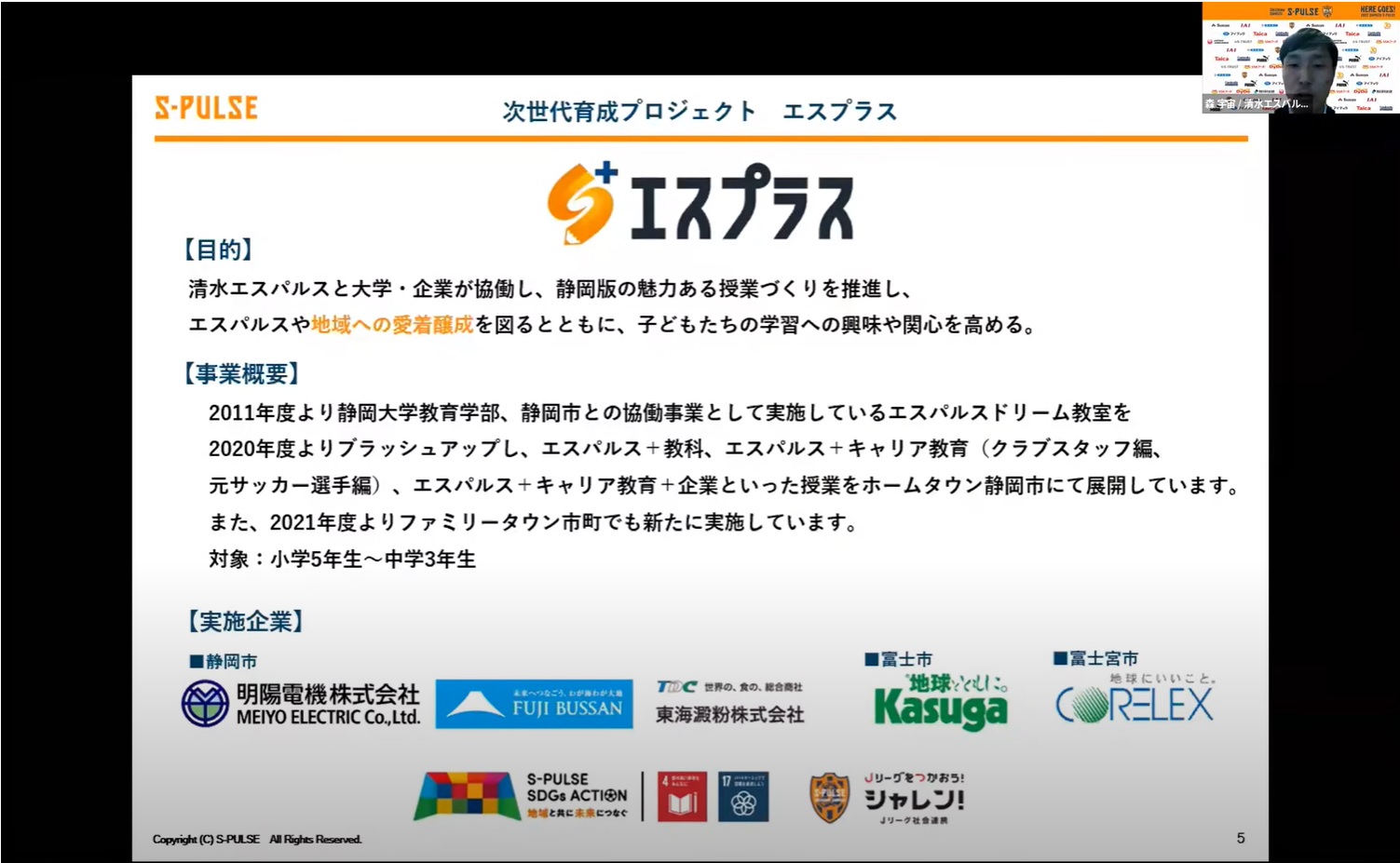 Since 2020, we are also developing classes with the participation of local companies. As I realize every day that there are many companies and people who are doing work that makes me proud of the community, I hope that we, S-Pulse, can become a hub as an opportunity to convey such things to children. With that in mind, we have been working with our partner companies.
While the children are learning about the work of the company, the company also tells the children what kind of power is needed when working as an adult, as a career education in the end. The class structure is designed so that you can have it. (Mr. Mori)
It seems that there is not only the aspect that the company utilizes the content that originally existed between the club and the local government, but also the aspect that the company borrows the power to further improve the content.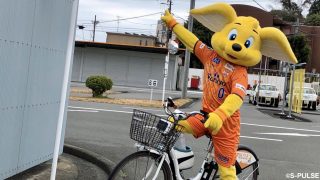 "Use up S-Pulse!"-What is the social contribution of soccer clubs that you can see in PULCLE?Soccer J1 Shimizu S-Pulse's "Shizuoka City Share Cycle Business PULCLE" is 2021 J League Sharen! Received a public award at the Awards. We interviewed Mr. Takagi, a public relations officer of Shimizu S-Pulse, and Mr. Suzuki, a person in charge of social cooperation, about the process of cooperating with the share cycle, a business that seems to have no connection to soccer clubs at first glance, and future activities. .. …
What are the strengths of social contribution activities that only the J.League club can do?
In the present age when "SDGs" are attracting attention, many companies are engaged in social contribution activities in line with their respective business policies. What are the significance and strengths of J.League clubs in their social contribution activities?
After all, I think that being able to provide regular services to the visitors who come to the stadium is one of our strengths. With S-Pulse, more than 10,000 people gather every game during the season. The big point is that you can approach the visitors. (Mr. Mori)
In addition, taking "Esplus" as an example, it is difficult for a company to provide classes together with an elementary school, but in such a case, the company can enter by making use of the existence of a soccer club and the efforts so far. I think that is also an advantage because you can go there. (Mr. Mori)
There are many issues that the J.League club needs to solve, such as the line of toilets during half-time and the problem of traffic congestion after the stadium game is over. Using the power of companies to solve such issues together is also a form of partnership. I think that the issues that soccer clubs have can be utilized both as a company and as a place for demonstration experiments to solve the issues. (Mr. Takasaki)
summary
"With a sports team, companies can do this! As the title says, there were many stories that made me think, "Is it possible to do this?" And "It's a good way to use it."
It was a seminar where the perspective and deep talk were effective because they are sales representatives who are thinking about the value of the club every day! Thank you again to Mr. Takasaki of Montedio Yamagata and Mr. Mori of Shimizu S-Pulse!
Click here for the full seminar video!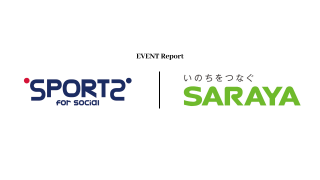 "Sports that Think of Saraya x SDGs" Event Report-Three Important Things in the Process of Promoting Social Contribution Activities-Sports for Social held an online event on February 24th to think about "Sports x SDGs". As a speaker, we invited Mr. Tatsuya Hirooka, General Manager of Public Relations and Promotion Department of Saraya Co., Ltd. (hereinafter referred to as Saraya), which continues SDGs activities in Japan and overseas, to think about what he felt through SDGs activities and the possibilities of sports and SDGs. .. In this event report, we will look back on the event by focusing on three topics. …
J League
SDGs
Montedio Yamagata
Soy meat
Shimizu S-Pulse