Food
魚沼産コシヒカリ使用の贅沢おにぎり!『BANDAI FOOD HALL』にオープンした『農家の息子がつくる食堂 さんかくとまる』で『日替わり豚汁』と『おにぎり』各種食べてみた。 : にいがた通信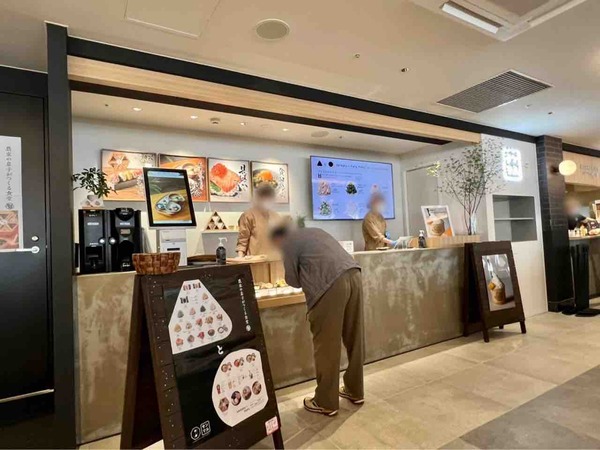 * This article is a tie-up advertisement provided by DELISIA Co., Ltd.
The place is Bandai City.
"Bandai Silver Hotel Building" 2nd floor.
In "BANDAI FOOD HALL".
"Taneya, a rice noodle specialty store"
Between "Berry Berry Soup".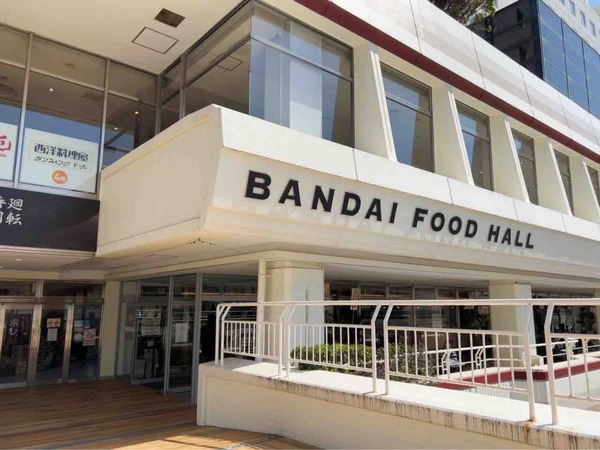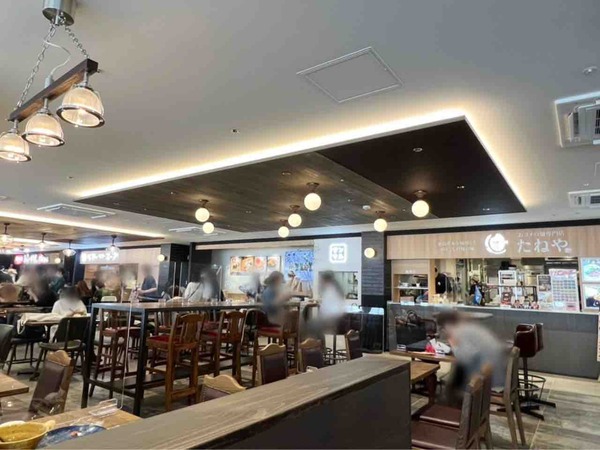 There are table seats in the hall.
It's a food court, so it's spacious!
Counter seats
There are also cafe-style fashionable sofa seats.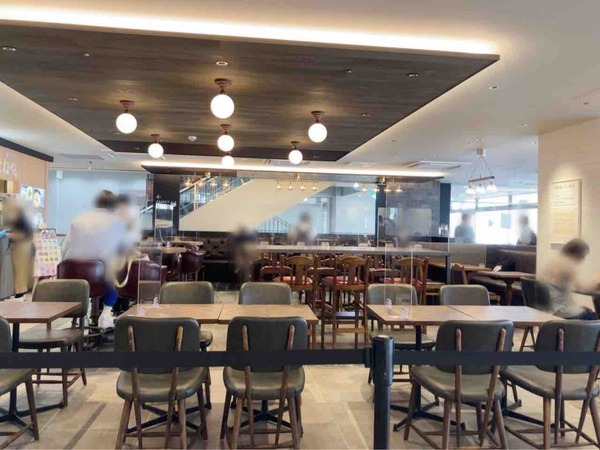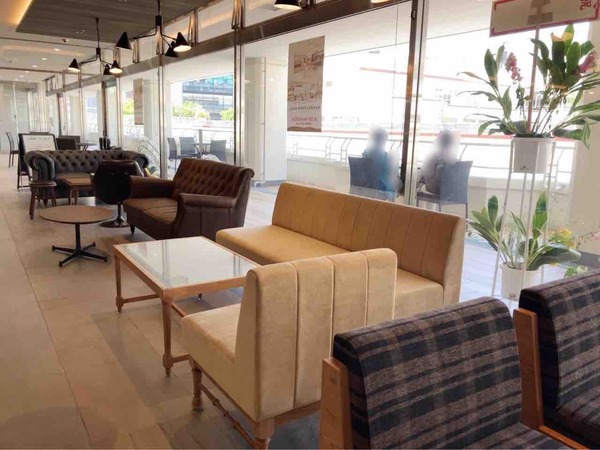 menu.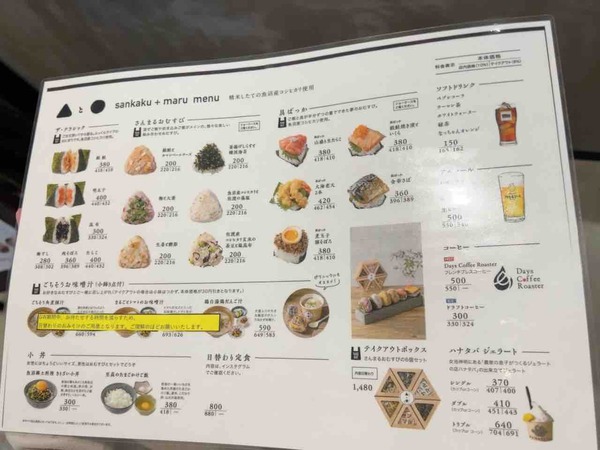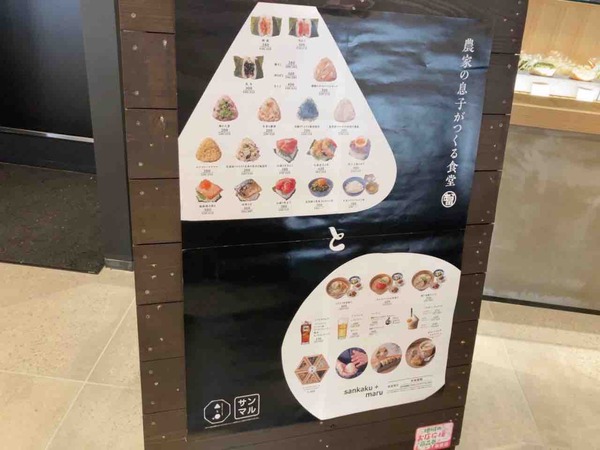 In the showcase
There are a lot of delicious Musubi-chans.
… Impact of the ingredients you are riding!Smile
Almost ingredients! … almost! !!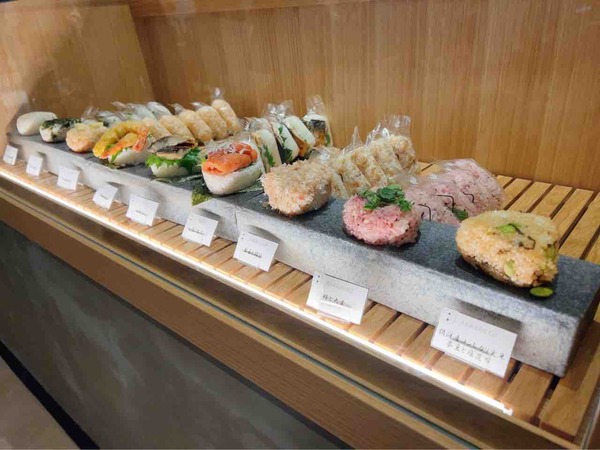 For pork soup and miso soup with lots of ingredients
Add rice balls! And make it a set meal style …
You can also order each item individually!
There is also a daily set meal …
I'm at a loss with rice balls! ??
Demonstrate indecisiveness at a high level.Smile
This is the choice for this backlash mother and daughter!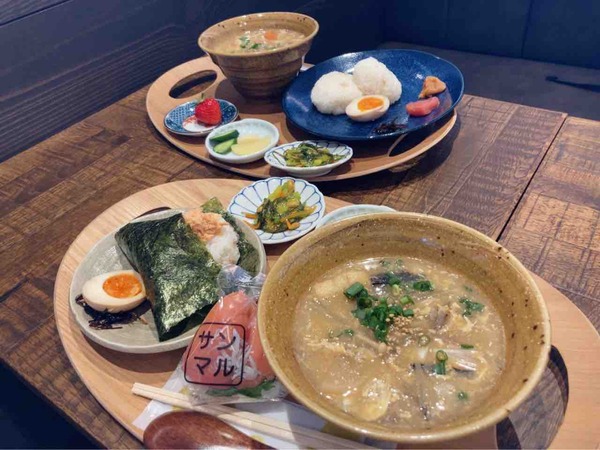 Gatako asked
"Daily pork soup"
"The Classic Rice Ball Silver Salmon"
"If you have a heap of ingredients, this rice ball"
The daily pork soup is "Kakitama pork soup"!
The pork soup comes with 3 small bowls.
Nice volume!Smile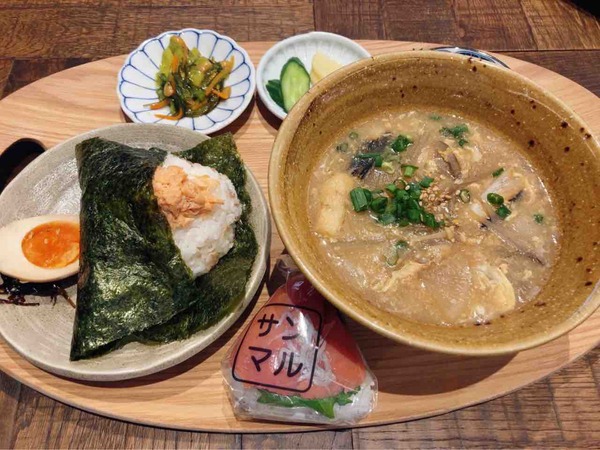 First of all, from "Kakitama pork soup".
Radish, carrot, grilled green onion …
Plenty of vegetables wrapped in oyster eggs ~
One day's worth of vegetables with this pork soup
You can feel charged.Smile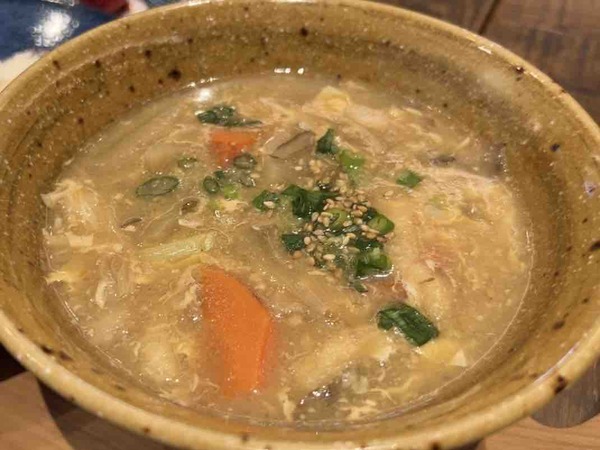 Carrots are soft with skin …
It's cool even if you don't have teeth anymore.Smile
The grilled green onions are chewy and sweet.
As expected, "a dining room created by a farmer's son"
I feel particular about the ingredients of pork soup …
The taste is pretty solid and this
White rice is enough! Set meal.
… But the main thing is rice balls.Smile
"The Classic Rice Ball Silver Salmon"
The size of this rice ball …
Quite big size!
There's even a backlash face! ??
It wasn't that small.Smile
About the face of a popular Instagrammer.
If you think about it, there seems to be 160g of rice …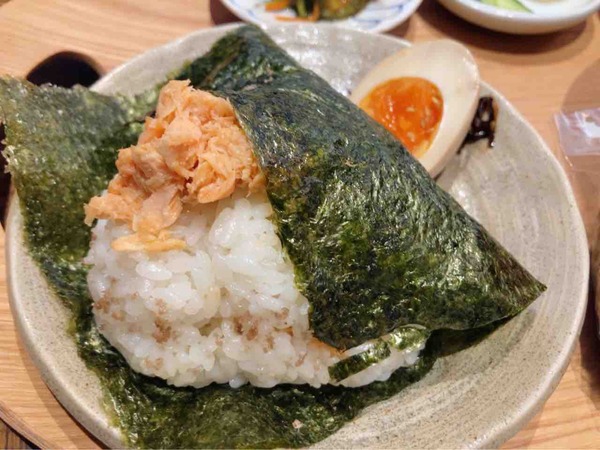 And the ingredients are as much as 80g …
When it comes to total weight 240g! ?? Wow
I want to get rid of it right away
The annual packern! Ceremony.
The rice was more organized than it was grasped
It feels like a rice ball and is fluffy.
And, it's generously packed to the edge!
The coarsely loosened salmon goes well with the rice!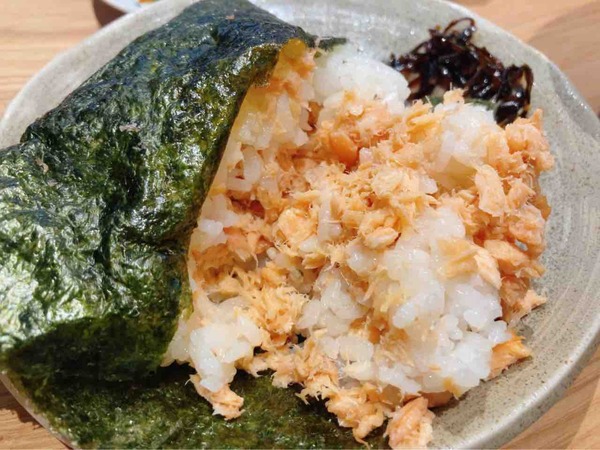 "If you have a heap of ingredients, this rice ball"
This is in a package.
Really "just the ingredients" …
I can only see the ingredients anymore.Smile
The ratio of rice and ingredients is half and half!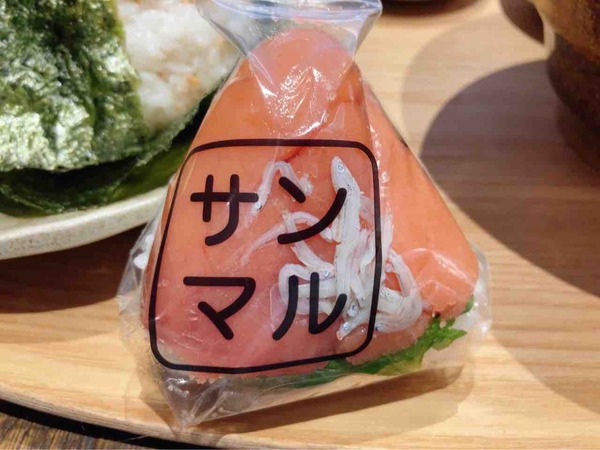 Big raw cod roe
Two luxuriously dawn! !!
As a guide, one slice of cod roe and one cup of rice is recommended.
With this amount, 4 cups of rice are good.Smile
The perilla in the rice is a nice accent!
This is chasing rice …
No, I want a chasing rice ball … lol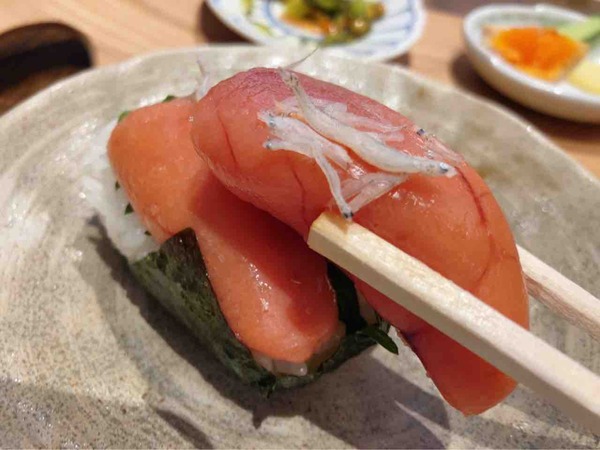 3 types of small bowls.
Nozawana with this natto?
It 's delicious like …
Will you sell it as a side dish?Smile
You can eat it between pork soup!
You can eat it with rice balls!
Far from resting chopsticks, I've been busy …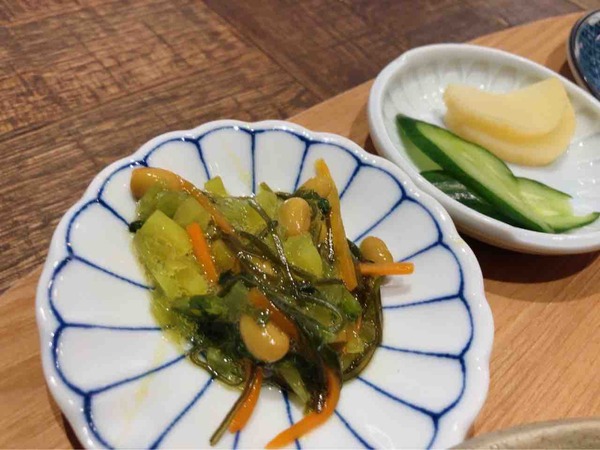 Next is the backlash mother's "daily set meal"
On this day, in "Kakitama pork soup"
A set of salted musubi.
Of course, 3 small bowls!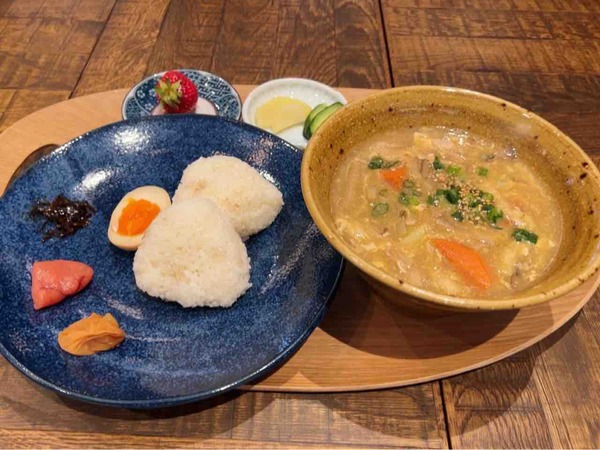 To enjoy salt musubi
With dried plums, cod roe, kelp, and boiled eggs.
It feels like breakfast at a luxury inn.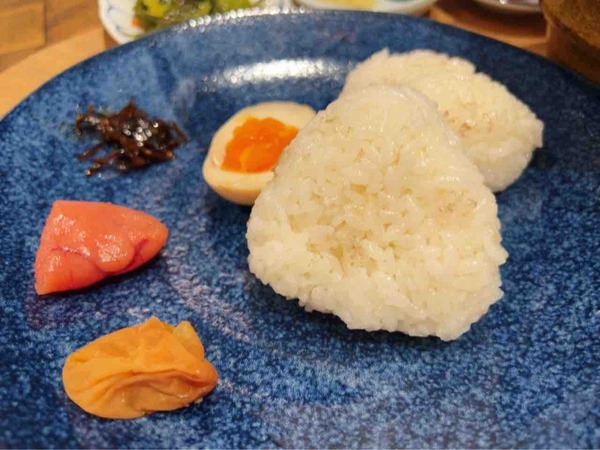 Ride on the pickled plums immediately!
Not so sour
Umeboshi with rice.
Just looking at it makes my mouth squeaky.
So I got one.Smile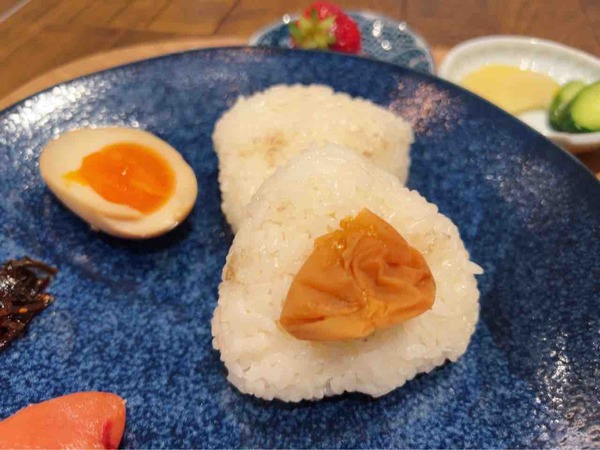 Put cod roe on a bite-sized rice …
A mother who grasped how to eat like that.
Put as many ingredients as you like
Discover how to eat new rice balls.
By the way, rice uses Koshihikari from Uonuma.
That's why it's delicious!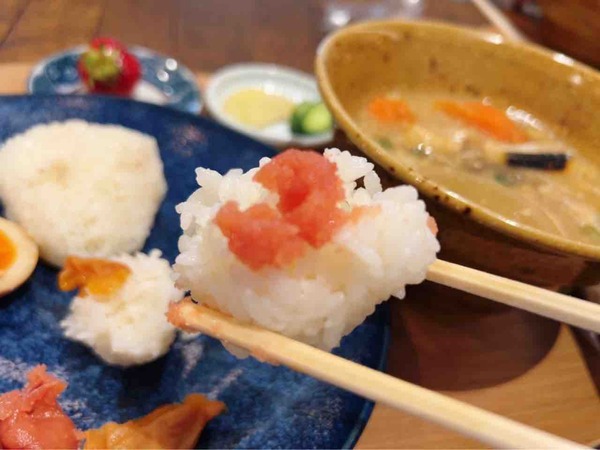 The strawberries that came with the small bowl are for dessert.
Sweet and delicious ~
Even the fruits are delicious … sin.
That should be it!
Gerard's shop in Meike
A sister store of "HANATABA".
With the store name "Farmer's son is …"
Although I was slightly aware of it.Smile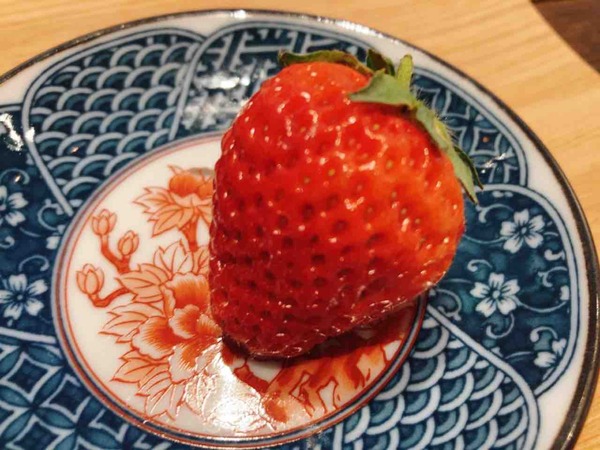 therefore…
"Hanataba" Gerard is also on sale.
If you can eat even Mandai
Mochiron! You'll eat it ~
The dessert is a different mother and daughter.Smile
"Blood orange" and "rich milk"!
Ah … It's the same deliciousness and it's finished in seconds.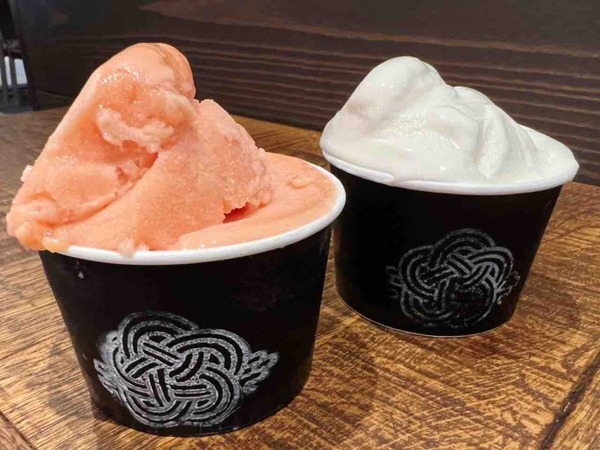 I'm very happy to eat dessert!
Next, eat "Feast Kakuni Butajiru".
"Chicken plain hot water chicken dumpling miso soup"
"Whole tomato miso soup" is also good …
This … don't go ~~ lol
【store information】
Store name: A cafeteria created by a farmer's son
Residence: 1-3-300 Bandai, Chuo-ku, Niigata City Bandai Silver Hotel 2F BANDAI FOOD HALL
Business hours: 11: 00-20: 00
No regular holiday
[Past articles]
* This article is a tie-up advertisement provided by DELISIA Co., Ltd.