Entertainment
Six companies that develop services for the visually impaired have launched a community "Blind Entertainment Technology (abbreviated as BET)", a community that aims to solve visually impaired with a technology mix | Blind Entertainment Technology (abbreviated as BET) press release
"Blind Entertainment Technology (abbreviated as BET)" is a society for the visually impaired that is closer to everyday life by combining the technologies of the six participating companies in May, the same year when Japan's first deafblind school was founded in Kyoto. It was established as a community to work on problem solving. Under the theme of "Enjoying" living "together!", We aim to create a society of diversity and normalization that makes casual everyday life such as "going a little" for the visually impaired.
May 24th is the day when Japan's first deafblind school was established.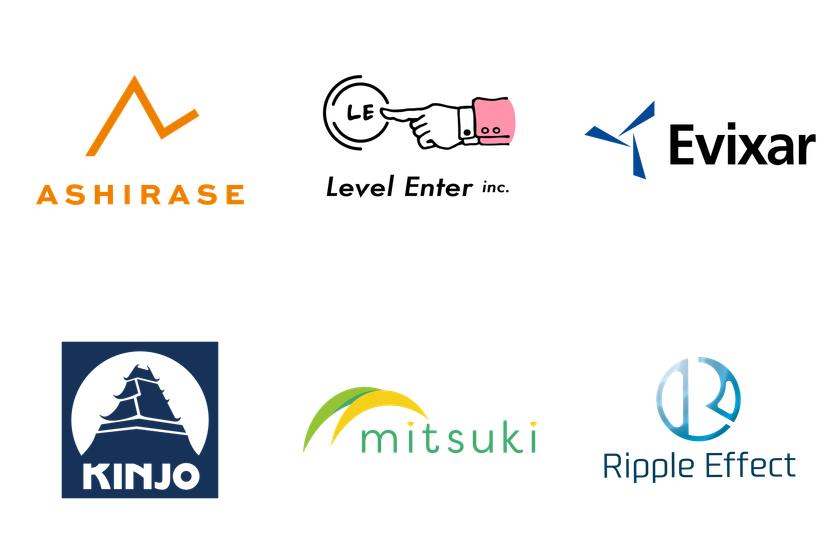 (6 participating companies: in alphabetical order)
Ashirase Co., Ltd.
Evixar Co., Ltd.
Kinjo Gosho Co., Ltd.
Mitsuki Co., Ltd.
Ripple Effect Co., Ltd.
Level Enter Co., Ltd.
As the first project, we will provide school for the blind students with a solution to support the first movie theater. With the cooperation of multiple companies, we propose solutions that cover various scenes from outdoor to indoor and provide fun.
[Problems to be solved]
People with visual impairments need the support of guide helpers, family members, etc. even for small outings. When it comes to going out for your own enjoyment, you choose to be patient rather than asking others for help.
Many people realized how much they needed to go out when the Korona-ka suppressed "unnecessary and unurgent going out." Going out enriches your life and keeps you healthy. We wanted to give everyone the freedom to go out for unnecessary and urgent enjoyment in order to make the after-corona world a truly fair world.
I would like to realize a society where anyone can go out casually, such as "I'm going for a while."
[Background of the task]
According to the British medical journal The LANCET Global Health, September 1, 2017, the number of blind people around the world will increase from the current 36 million to 100 million by 2050. It is expected to increase to 15 million (about 3 times).
It is said that the background is aging.
[Solutions to be provided]
Multiple sponsor companies will cooperate to provide outdoor, indoor, and enjoyment methods.
■ Providing outdoor walking support
"Ashirase" developed by Ashirase is an independent walking support navigation system for the visually impaired, which consists of a smartphone app for setting destinations and a vibration device with a three-dimensional motion sensor that is attached to the inside of shoes.
"Ashirase" generates guidance information for the visually impaired from GNSS positioning information and motion data at the user's feet. When you set the destination in the app, the device installed in the shoes vibrates so as not to disturb the hand holding the white cane or the ear listening to the surrounding sounds. When going straight, the oscillator in front of the foot vibrates, and when the right / left turn point approaches, the oscillator on the right or left side vibrates to notify you. Since you can intuitively understand the direction of travel, you do not have to worry about the route all the time, and you will be able to walk more safely and comfortably.
■ Providing indoor walking support
The "Ayumu Guideway" manufactured and sold by Kinjo Goho is for indoor use only, with the cooperation of schools for the blind and the Association of People with Disabilities, while incorporating the opinions of people with disabilities. It was developed as a "soft mat for walking guidance for the visually impaired". Not only visually impaired people, but also other physically handicapped people (including wheelchairs), elderly people, and healthy people can coexist with eco-friendly materials. It can be used as a taxiway.
■ Providing ways to enjoy
"HELLO! MOVIE" provided by Evixar is a free movie viewing assistance app that allows you to enjoy movie subtitles and audio guides on your smartphone or smart glasses. Currently, the number of movies supported is increasing year by year due to the earnest efforts of movie companies including the Motion Picture Producers Association of Japan, and people with visual and hearing disabilities can enjoy movies together at movie theaters nationwide from the first day of release. increase.
[Future of the project]
In this project, we will support going out for entertainment and amusement, which are difficult to reach in social welfare, centering on solutions that support the safety of walking outdoors and indoors.
[Introduction of supporting companies: in alphabetical order]
■ Ashirase Co., Ltd. (Representative Director: Ayumu Chino)
With the mission of "creating the affluence of people by" walking "", a technology venture that develops the shoe-in type IoT device "Ashirase", you can meet opportunities to enrich your life through walking and expand the possibilities of people. A company that realizes society.
https://www.ashirase.com/
■ Evixar Co., Ltd. (President and CEO: Atsushi Takigawa)
Established in 2004. Developed automatic content recognition technology "Evixar ACR" and acoustic communication technology "Another Track (R)" with the strength of its own algorithm. Applied to fields such as television, radio, movies, theatrical performances, sports, live entertainment, and disaster prevention. "Barrier-free screening using the smartphone app HELLO! MOVIE" and "subtitle glasses" will be established as the standard in the movie world. Listed on the Tokyo Stock Exchange "TOKYO PRO Market" (stock code: 4257) in December 2021.
https://www.evixar.com/
■ Kinjo Gosho Co., Ltd. (President: Taizo Ota)
Founded in 1945, it manufactures, plans, and sells more than 5,000 types of rubber products in various fields such as industrial products, civil engineering, and welfare.
We are involved in space design through planning, manufacturing, and sales of the walking guidance soft mat "Walking Guideway" for the visually impaired.
http://www.kinjogomu.jp/
■ mitsuki Co., Ltd. (Representative Director: Masaki Takahashi)
A company engaged in accompanying support projects that dispatch guide helpers, training, WEB media Spotlite management, and para-athlete support.
https://mitsukicom.jp/
■ Ripple Effect Co., Ltd. (Representative Director: Takahiro Yamada)
A design consulting firm for creating new things together with customers, such as design thinking, new business creation, and social problem solving, such as design, product development, branding, UX design, and business design.
https://ripple-effect.co.jp/
■ Level Enter Co., Ltd. (Representative Director: Dai Yamamoto)
A software development company that works on VR / AR, Web programming education and software contract development. The company name has two meanings: "Entertainment" and "Easy to enter even for beginners".
https://levelenter.com/
Quote)
Lancet Global Health
https://www.thelancet.com/journals/langlo/article/PIIS2214-109X%2817%2930293-0/fulltext?elsca1=tlpr
Japan Ophthalmologists Association-Glaucoma in a super-aging society with loss of "vision" after the middle ages (2020/01/29)
https://www.gankaikai.or.jp/press/20200129_1.pdf
// モーダル画像の読み込み
var modal_img = []; modal_img[1] = "https://www.atpress.ne.jp/releases/309748/img_309748_1.png"; modal_img[2] = "https://www.atpress.ne.jp/releases/309748/img_309748_2.png"; modal_img[3] = "https://www.atpress.ne.jp/releases/309748/img_309748_3.png"; modal_img[4] = "https://www.atpress.ne.jp/releases/309748/img_309748_4.png"; modal_img[5] = "https://www.atpress.ne.jp/releases/309748/img_309748_5.png"; modal_img[6] = "https://www.atpress.ne.jp/releases/309748/img_309748_6.png"; modal_img[7] = "https://www.atpress.ne.jp/releases/309748/img_309748_7.png";
$(".photo").click(function () { for (i = 1; i <= 20; i++) { if (modal_img[i]) { $('.modal_img' + i).prop('src', modal_img[i]); } } }); // ASAGAKEのhight //$(window).on('message', function(e){ // var dataset = e.originalEvent.data; // if (dataset['h'] > 0) { // $('.asagake_frame').css({'height': dataset['h'] + 'px'}); // } // // ボタンを表示する処理 // if (dataset['show_btn'] != undefined && dataset['show_btn']) { // // ここで丸いボタンを表示して、https://asagake.com/offer/ + code にリンクする // code_url="https://asagake.com/c/" + dataset['keycode']; // btn_html = dataset['btn_html'].replace(/"/g,'"') // .replace(/'/g,"'") // .replace(/</g,"<") // .replace(/>/g,">") // .replace(/&/g,"&"); // var button_html="'; // $('.news_detail_main').after(button_html); // } //}); // facebook (function(d, s, id) { var js, fjs = d.getElementsByTagName(s)[0]; if (d.getElementById(id)) return; js = d.createElement(s); js.id = id; // js.src="https://connect.facebook.net/ja_JP/sdk.js#xfbml=1&version=v2.11&appId=1323731851019247"; js.src="https://connect.facebook.net/ja_JP/sdk.js#xfbml=1&version=v2.11&appId="; js.async=true; fjs.parentNode.insertBefore(js, fjs); }(document, 'script', 'facebook-jssdk'));
// get Associated PR let associatedPRTemplate = (function () {/*
*/}).toString().match(//*([^]*)*//)[1]; $(function() { $.ajax({ url: "/API/AssociatedPr/", type: "GET", dataType: 'json', data: { pr_id: 309748 } }).done(function (data, status, xhr) { $.each(data, function(i, item) { if (data.length > 0) { $('#associated_pr_list').show(); } item.pr_publisher_name_encoded = encodeURIComponent(item.pr_publisher_name); let embedTemplate = embedObjectParametersToString(item, associatedPRTemplate); $('#associated_pr_list').append(embedTemplate); $('#associated_pr_list').css('margin', '10% 8%'); }); }) })
function embedObjectParametersToString(object, str) { Replacer = function(b,a){if(typeof a!="object"){a=Array.prototype.slice.call(arguments,1)}return b.replace(/{{(.+?)}}/g,function(d,e){return(a[e]!=null)?a[e]:d})}; return Replacer(str, object); }


Source link