Sports
"Euphoria", which develops the condition information management system "ONE TAP SPORTS" for athletes, raises 700 million yen |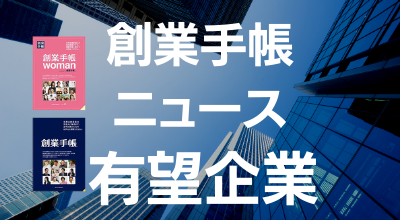 May 25, 2022,Euphoria Co., Ltd.teeth,700 million yen in totalAnnounced that it has raised funds for.
Euphoria develops the condition information management system "ONE TAP SPORTS" for athletes and the product development and marketing support business in the fields of health care and fitness.
"ONE TAP SPORTS" is a system that allows you to manage and check information such as the condition of the entire team, training load, and injury status in a list.
Dashboard function that allows you to check the condition of the entire team in a list, condition function that accumulates and visualizes condition information, training function that records training content and exercise load, sports injury report creation function, injury management function, physical measurement, etc. The measurement data management function and diet management function improve the performance of teams and athletes and prevent injuries.
As for information, the athlete himself inputs and shares the degree of fatigue, body temperature, sleep time, etc. from a smartphone or the like. In addition, an alert is displayed when there is an abnormal value.
For training, you can also capture data from wearable devices and automate aggregation and recording.
In product development and marketing support, we are developing support utilizing the network of sports teams and athletes cultivated in the "ONE TAP SPORTS" business.
With KOKUYO Co., Ltd., which has entered into a capital and business alliance, we will start developing services for corporations that will contribute to improving the well-being of business people.
— —
Technology is bringing new innovations in various industries.
The same is true for the sports industry, and sports tech, which combines sports and technology, has been established as a new field.
For sports tech, there are approaches in the field of "doing" such as creating new ways to enjoy sports and realizing new training and analysis, creating new watching styles and improving fan satisfaction. There are field approaches, "supporting" field approaches such as improving the performance of players and teams, preventing injuries, and improving work efficiency.
Euphoria is developing SaaS "ONE TAP SPORTS" in this "supporting" field.
With the development of technology, it has become possible to acquire more various data in the field of sports than ever before, and analysis based on scientific grounds has become widespread.
In addition, athletes are often injured, but high-performance wearable devices can keep track of their physical condition, and data accumulation and analysis can be used to detect abnormalities to prevent injuries.
In addition, we may conduct training utilizing the latest sports science, and it can be said that new knowledge about the human mind and body is accumulated.
There is a possibility that these findings can be applied to health care, etc., and it is thought that the sports field and the healthcare field will develop while being closely related to each other.
In order to grow a company / organization, it is important to utilize the latest technology-based tools. The "booklet version of the founding notebook" explains in detail the maintenance know-how of the in-house system during the founding period.
Thank you for reading. For more details, please read this month's founding notebook booklet version for free.