Sports
Professional esports team "TEQWING e-Sports" holds APEX LEGENDS custom tournament "ReSCUP": Jiji.com
[Godo Kaisha Tech Wing]
The theme is "real sports x e-sports"! More than 20 professional athletes participate!
Tech Wing (Chuo-ku, Chiba City, Chiba Prefecture, Representative: Tomohiro Kato, URL: https: // teqwing), which operates the professional e-sports team "TEQWING e-Sports" (https://teqwing-es.com/) .com /) is pleased to announce that Apex Legends' custom competition "ReSCUP" will be held on June 3, 2022 (Friday).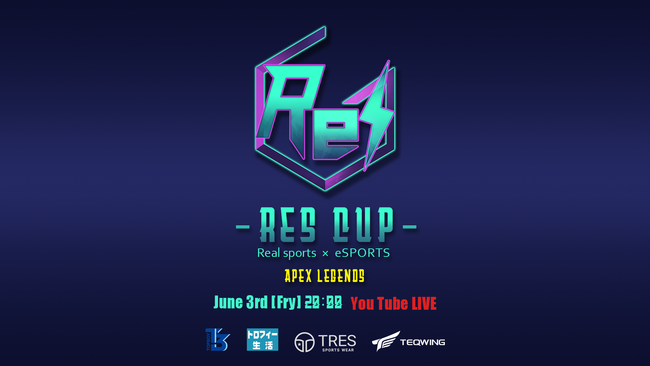 competition summary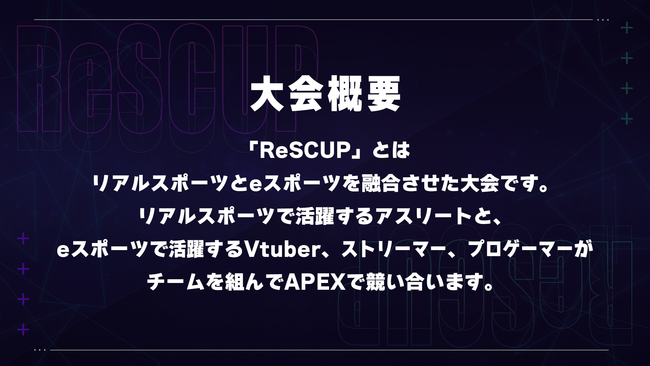 What is "ReSCUP"?
It is a tournament with the theme of fusion of real sports and eSports.
It is a tournament where athletes such as B Leaguer and V Leaguer and V Tuber, Streamer, and Pro Gamer form a team to compete in APEX LEGENDS and decide the ranking.
A total of more than 20 professional athletes will participate, which is unusual for an e-sports competition.
Tournament distribution channel
https://www.youtube.com/channel/UCFX3JcoRyklfngXYxKr82Gg
Date and time
June 3, 2022 (Friday) 20: 00-
Prize money
Winning team: Amazon gift certificate worth 30,000 yen
Supplementary prize: Crystal trophy
◆ We will post information about the tournament on Twitter, so please follow us.
https://twitter.com/teqwing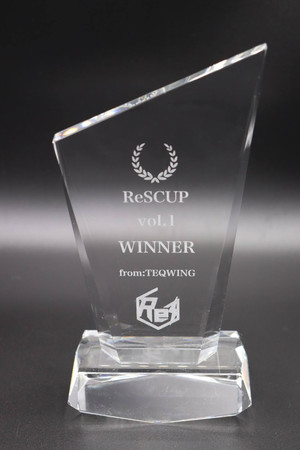 List of contestants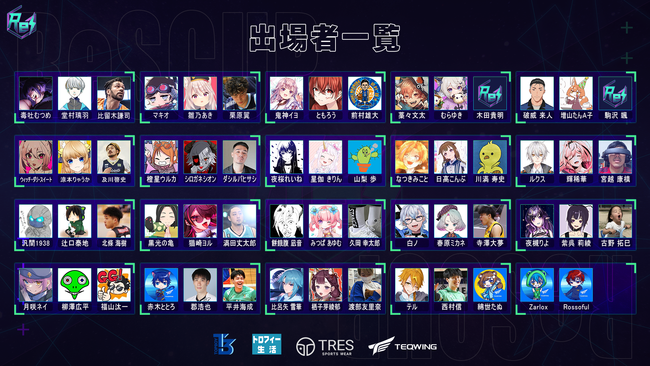 Team 1
Riu Domura (musician), venom vomiting (Vtuber), Kenji Hilke (professional basketball player)
Team 2
Makio (streamer), Aki Hinano (Vtuber), Tsubasa Kurihara (professional basketball player)
Team 3
Black light turtle (Vtuber), Nekozaki Yor (Vtuber), Mitsuda Jotaro (professional basketball player)
Team 4
Tomorou (Vtuber, professional gamer), Onigami Iyo (Vtuber), Yudai Maemura (professional basketball player)
Team 5
Bunta Yabu (Vtuber), Yuki Mura (Vtuber), Takaaki Kida (Professional basketball player)
Team 6
Defeated visitor (Vtuber), Tan Ako Masuyama (Vtuber), Akira Komazawa (professional basketball player)
Team 7
Witch Dali Sweet (Vtuber), Ryaka Suzumoto (Vtuber), Hiroshi Oikawa (Professional 3X3 player)
Team 8
Orange Star Uruka (Vtuber), Shiroganesion (Vtuber), Dasilba Hisashi (Professional Basketball Player)
Team 9
Reine Yozakura (Vtuber), Kirin Hoshiga (Vtuber), Ayumu Yamanashi (Professional basketball player)
Team 10
Teru Maleka (Vtuber), Lux (Vtuber), Yasumaki Miyakoshi (Professional basketball player)
Team 11
Totoro Akagi (Vtuber), Hiroya Gun (professional volleyball player), Kaisei Hirai (professional volleyball player)
Team 12
Yukika Hiroya (Vtuber), Ayaka Suko (Vtuber), Yurina Watanabe (basketball player)
Team 13
Tell (Vtuber), Watase Tanu (Vtuber), Shin Nishimura (Professional volleyball player)
Team 14
Nei Tsukisaki (Vtuber), Kohei Yanagisawa (professional volleyball player), Taichi Fukuyama (professional volleyball player)
Team 15
Natsuki Mikoto (Vtuber), Hidaka Konbu (Vtuber), Toshifumi Kawamitsu (Professional basketball player)
Team 16
Panma 1938 (Vtuber), Yasushi Tsujiguchi (former professional volleyball player), Kaiki Hojo (professional basketball player)
Team 17
Ayumu Mitsuha (Vtuber), Nagion Mochi Hunger (Vtuber), Kotaro Kuoka (Professional basketball player)
Team 18
Shirono (Vtuber), Mikane Haruhara (Vtuber), Daimu Terazawa (Professional basketball player)
Team 19
Riyo Yatsuki (Vtuber), Riaya Shigure (Vtuber), Takumi Furuno (Professional basketball player)
Team 20
Zarlox (Pro Gamer), Rossoful (Pro Gamer)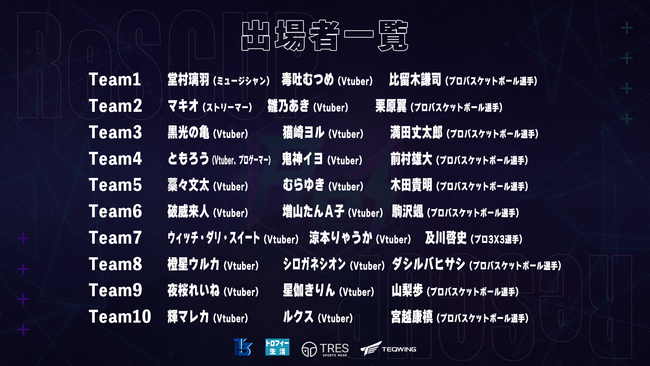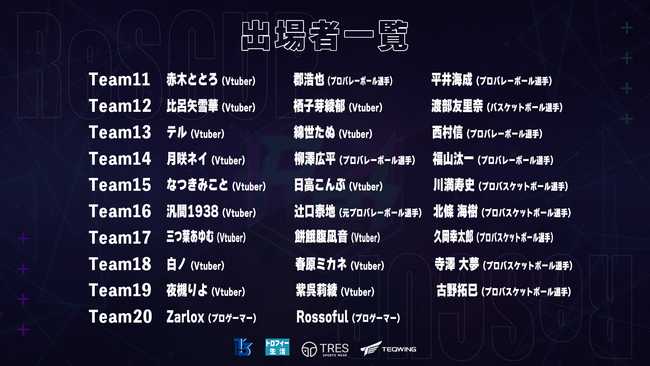 The real condition
YuT (Radical Pop Gaming)
Commentary
Kon-chan (Radical Pop Gaming)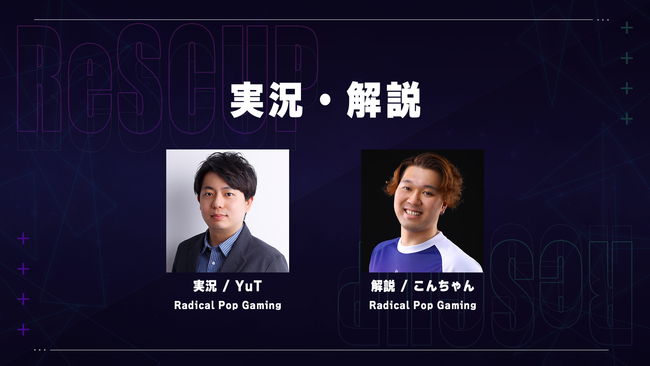 Organizer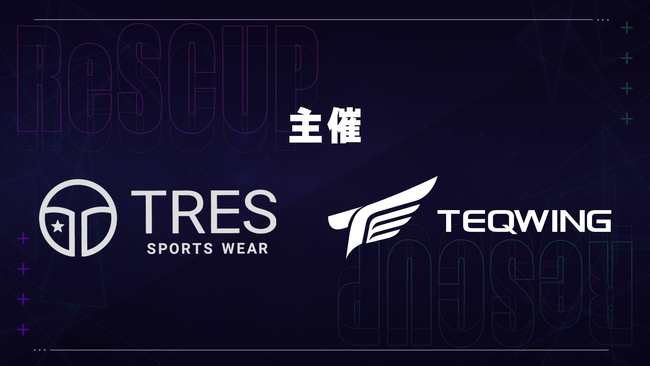 TRES
Company name: Torres Co., Ltd.
HP: https://tres.co.jp/
Twitter:https://twitter.com/TRESSportswear
"Basketball, volleyball, football and handball. From baseball to running. A comprehensive uniform manufacturer that handles uniforms for all sports.
Since its founding in 2011, it has produced about 1 million uniforms in 10 years. It has excellent quality, high design, and outstanding cost performance that meets the appropriate price at the same time. 』
TEQWING
Company name: GK Tech Wing
HP: https://teqwing-es.com/
Twitter:https://twitter.com/teqwing
"Operates a professional e-sports team" TEQWING e-Sports "based in Chiba prefecture. Participated in the ALGS Pro League in APEX LEGENDS. Also operates a robot programming class and the first e-sports game class in Chiba prefecture. 』
sponser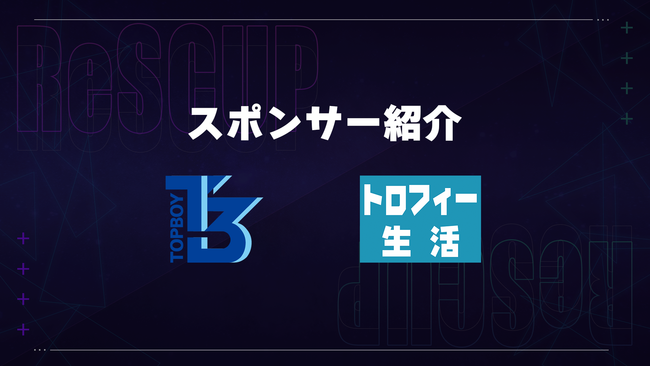 Top Boy Kamata
Location: 5-24-2 Kamata, Ota-ku, Tokyo 144-0052
Twitter:https://twitter.com/tbkamata
"A store specializing in TV games and trading cards in Kamata, Ota-ku, Tokyo. WJBL Tokyo Haneda Vickies, B League Earthfriends Tokyo Z official shop. 3X3 FUKUYAMA BATS uniform partner. We support many other "game-loving" athletes and aim to be an athlete-friendly store. Please come and visit us when you come near us! 』
Trophy life
HP: https://www.trophy-seikatsu.com/
Twitter:https://twitter.com/tachikawakisho1
"EC site for trophies and awards operated by Tachikawa Tosho Co., Ltd.
Including the original brand "Award Life" that is particular about all shapes, sizes and materials
We have a selection of trophies designed to please both the giver and the giver. 』
To details of corporate press release (2022 / 05 / 26-10: 17)