Fashion
Recruitment of "FASHION FRONTIER PROGRAM" 2nd gen members to train and support future designers has started! : Current affairs dot com
[FASHION FRONTIER PROJECT]
Various judges such as Eugene Kangawa (contemporary artist), Hirofumi Kurino (senior advisor of United Arrows Ltd.) Tsuyoshi Tane (architect), Ai Tominaga (model), Nobuko Nakano (brain scientist) are newly added. Participate in!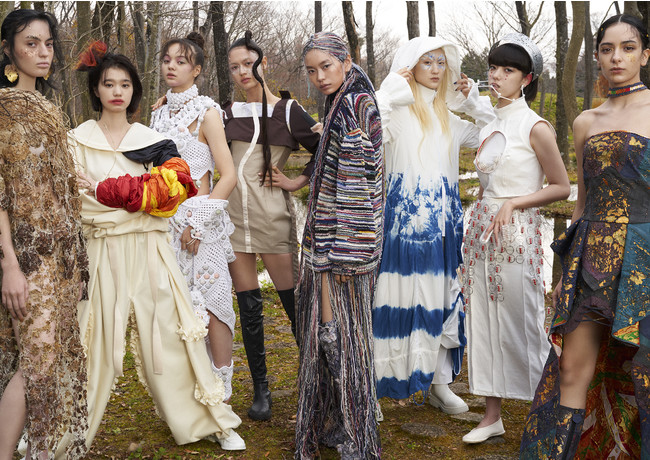 A person's imagination has power. What kind of reality can we create with the power that can be utilized for good or bad? What can fashion do in the face of the reality of climate crisis, pandemics and war? This program was established in 2021 with the idea that discovering, praising, and nurturing future fashion designers with courage and aspirations will be the driving force for not only the fashion industry but also society as a whole to change for the better. I did.
We are looking for people of all ages who want to take a new step as a fashion designer.
Those who are selected as finalists will be asked to embody the design of clothing that has both social responsiveness (social responsibility) and creativity (creativity), and opportunities for learning from supporters and advisors of various genres, technical support. , And we will provide an opportunity to present the work.
Mankind has made various developments by creating and wearing clothes. Of the clothing, food and shelter, only clothing is owned by humankind. That is why thinking about the future of clothing is equivalent to thinking about the future of humankind. FASHION FRONTIER PROGRAM is looking for comrades who think together and create the future together.
Founder: Fashion designer Yuima Nakazato

The second year of FASHION FRONTIER PROGRAM, which was established as a place to learn together beyond the boundaries of the industry, will finally start. This year, new judges include contemporary artist Eugene Kangawa, United Arrows Ltd., senior advisor Hirofumi Kurino, architect Tsuyoshi Tane, model Ai Tominaga, and brain scientist Nobuko Nakano. With the support of the Ministry of the Environment, the program will continue to start. After the recruitment period from the end of May to the end of July, finalists will be selected, and content such as materials, production costs, advice from experts, and opportunities for exhibition at the National Art Center, Tokyo will be provided to the finalists. .. Please pay attention to FASHION FRONTIER PROGRAM 2022, which is expanding further.

Recruitment period: May 30th to July 20th
Online briefing session (free participation): June 11th
Finalist selection: early August
Incubation period: August-November (only for those who passed the examination)
Final screening and winner announcement: December
Participation in the lab: January 2023 ~
Judges (in alphabetical order): Eugene Kangawa (contemporary artist), Hirofumi Kurino (United Arrows Ltd., Senior Advisor), Koichi Goka (National Institute for Environmental Studies, Biodiversity Area Director), Tsuyoshi Tane (Architect) , Ai Tominaga (model), Yuima Nakazato
(Fashion designer), Nobuko Nakano (Brain scientist), Hiroaki Miyata (Professor, Keio University School of Medicine), Mitsuko Watanabe (Fashion journalist)
Organizer: General corporate judicial person unisteps
Co-sponsored by: FASHION FRONTIER PROGRAM Executive Committee
Sponsor: Ministry of the Environment
Sponsor (in alphabetical order): Toyoshima & Co., Goldwin Inc., etc.
* The contents of the program are subject to change without notice.
Please access the application form from the FASHION FRONTIER PROGRAM official website (https://ffp.jp/) and submit the necessary information such as the entry sheet, past works and proposals from the form. The deadline is July 20, 2022.
Website: https://ffp.jp
Instagram:@ffp.jp
To details of corporate press release (2022 / 05 / 26-20: 17)
Source link