Fashion
[Denim]A light blue denim shirt that can be used outstandingly for a stylish look! | Fashion | Safari Online
2022.05.27 NEW


[Denim]A light blue denim shirt that can be used outstandingly for a stylish look!
The denim party has come to a tough season. I don't want to let go of it because it's a material that can give a wild and masculine atmosphere in one shot, but honestly it's hard to wear that thick and tough fabric such as denim pants and G Jean !? If so, choose the latest denim shirt. copper?
The reason for the latest denim shirt is that the old one is still thick. However, most of the recent ones are softer and more textured than in the past, so they can be worn cool enough in the coming season. Therefore, you can keep your masculinity. Of course, light blue denim looks refreshing instead of dark indigo. Did you understand that the choice of denim shirts in the summer is now available?
[ディーゼル]
DIESEL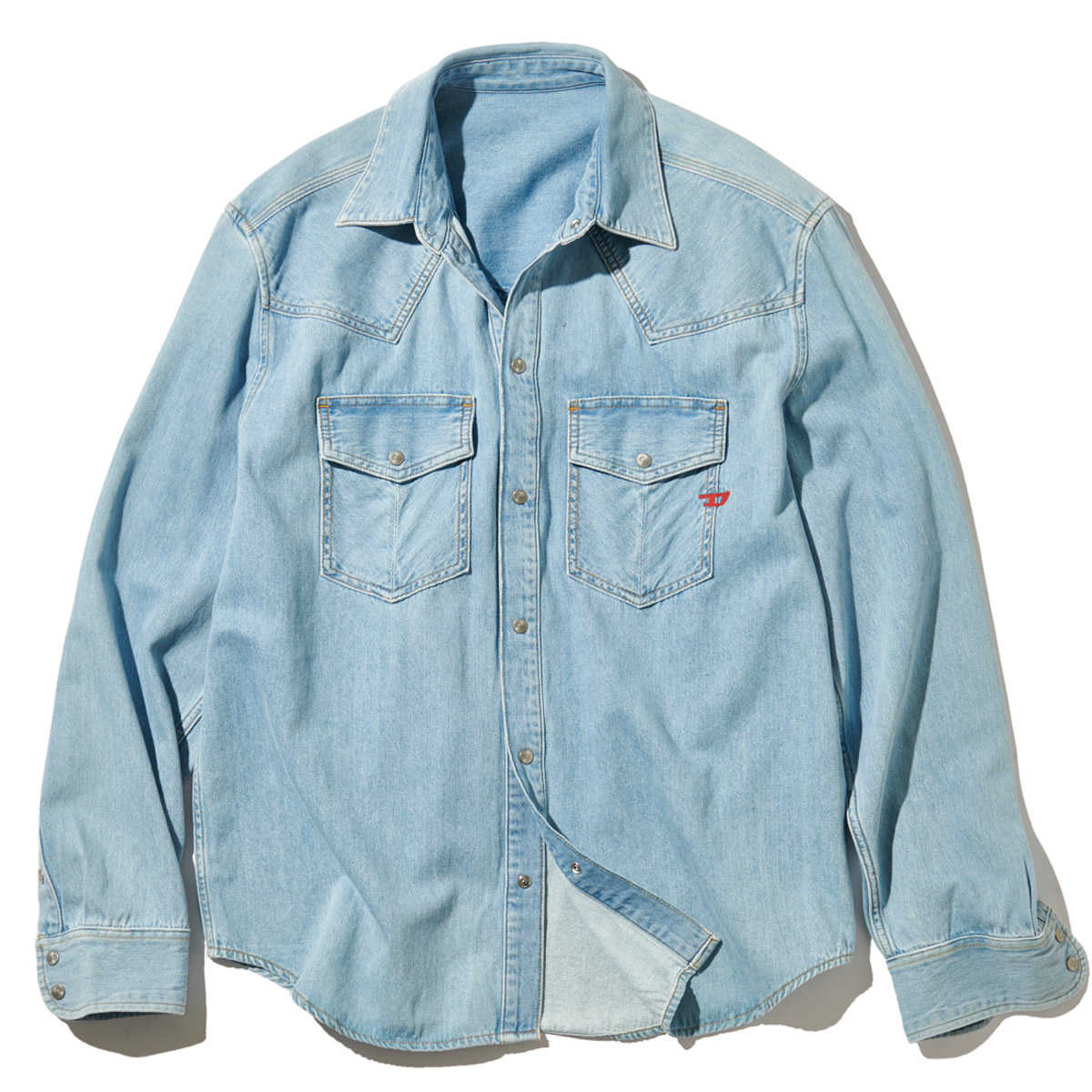 34,100 yen (Diesel / Diesel Japan)
Because it has a relaxed silhouette
Great success as a haori!

It's a western shirt with details such as a yoke, flap pockets on both chests, and snap buttons, but the bright tone makes it look exhilarating. The silhouette is designed with a lot of space, and it is easy to use as a haori for a surprisingly cold night. I want to open the chest and roll up the sleeves for a refreshing and wild look!
[RHC]
RHC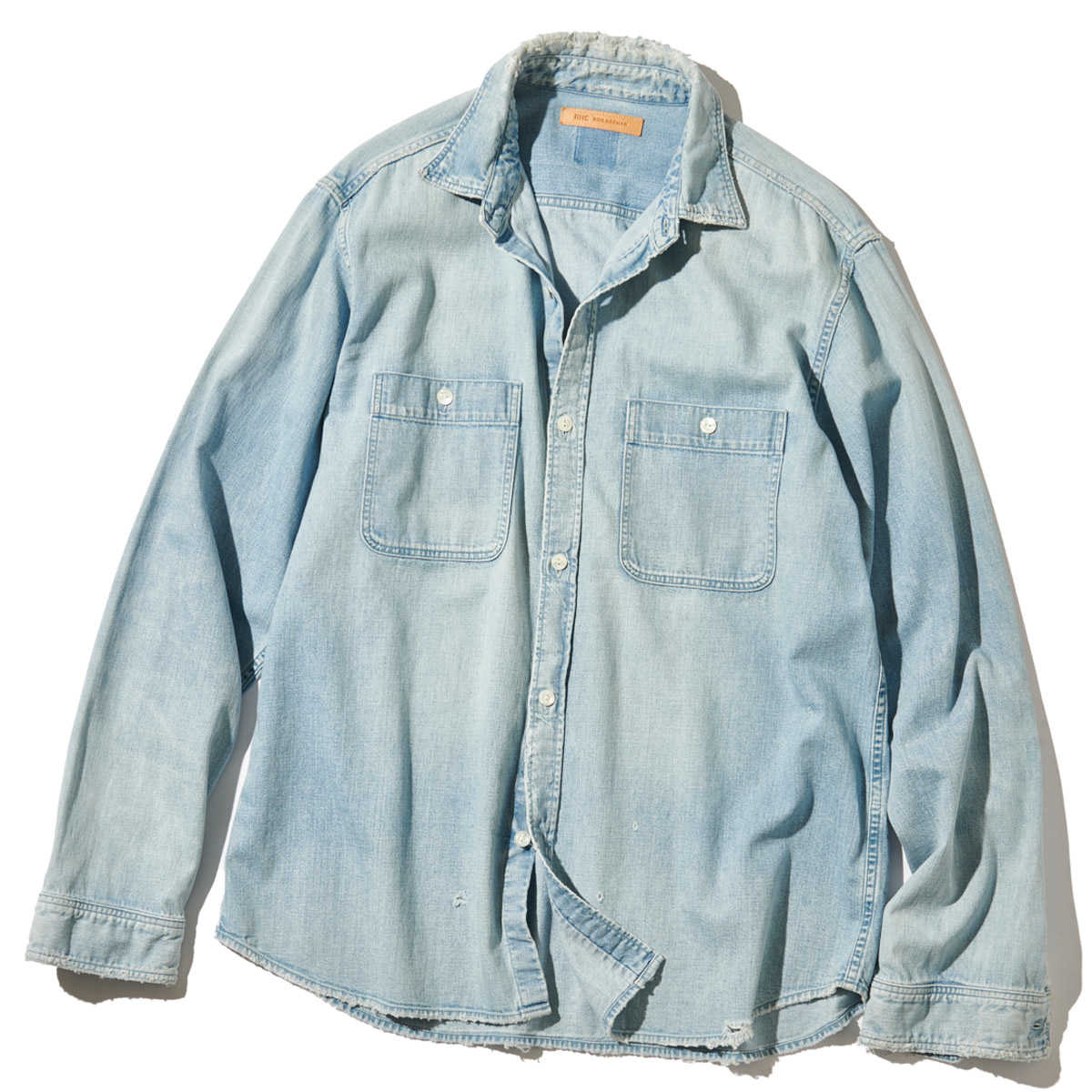 42,900 yen (RHC / RHC Ron Herman)
One piece with a tough atmosphere
Making denim enthusiasts growl!

A piece that reproduces the vintage denim shirt of the 1970s, not only in the expression of atari, fading, and damage, but also in the texture of the fabric that was softened by wearing it. Also pay attention to the commitment to finish the fabric production, sewing, and processing in Okayama, the sacred place of Japanese denim. Vintage enthusiasts also have groaning details such as cat-eye buttons made of shell material.
[リーバイス]
LEVI'S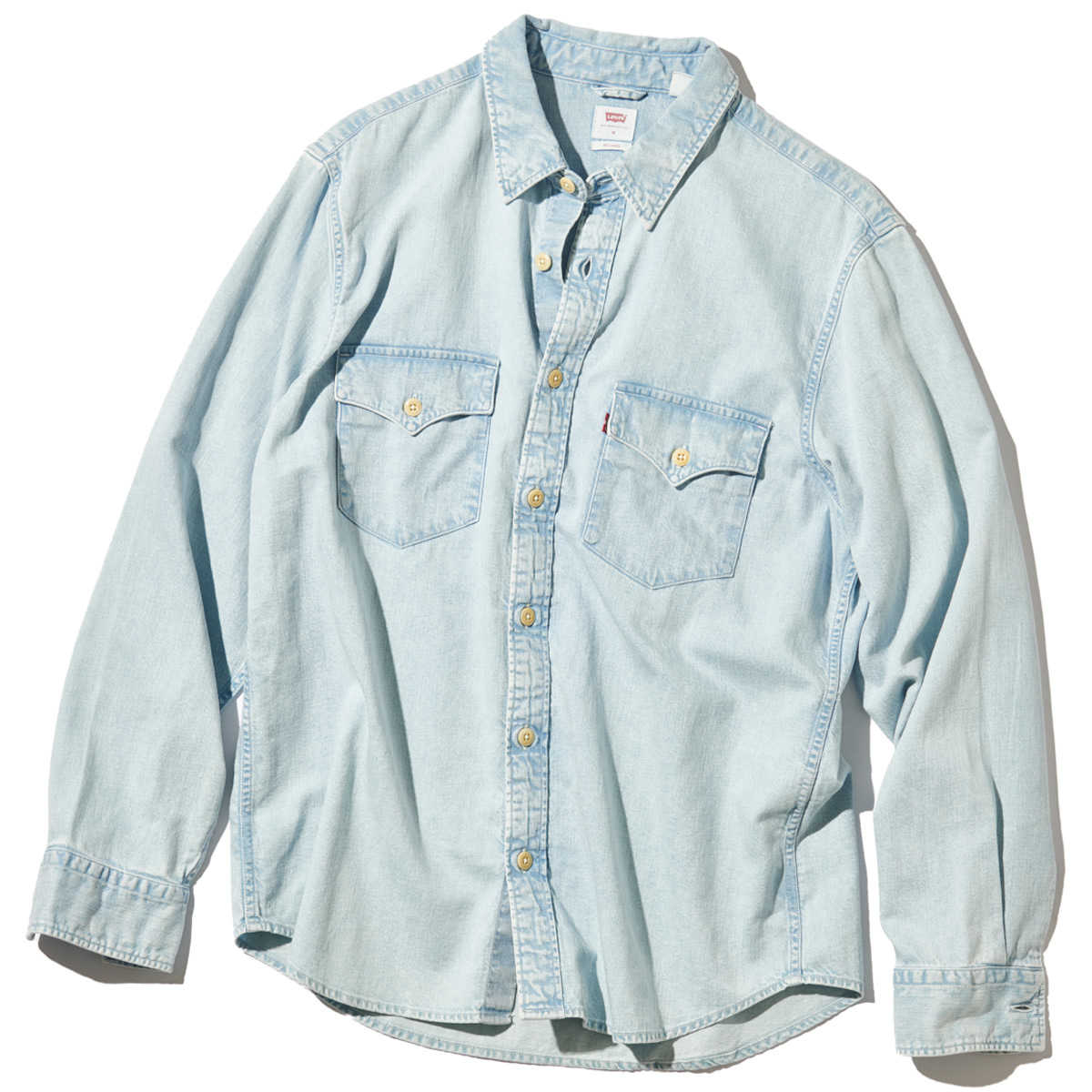 9350 yen (Levi's / Levi Strauss Japan)
Even if it is light and comfortable to wear
Excellent durability and long-lasting!
The brand's classic western denim shirt is arranged in a relaxed fit. For the fabric finished in a fairly light color, we have selected durable denim containing a hemp material that absorbs moisture and dries quickly. It's a sustainable piece that you can wear for a long time.
[ルシアン ペラフィネ]
LUCIAN PELLAT-FINET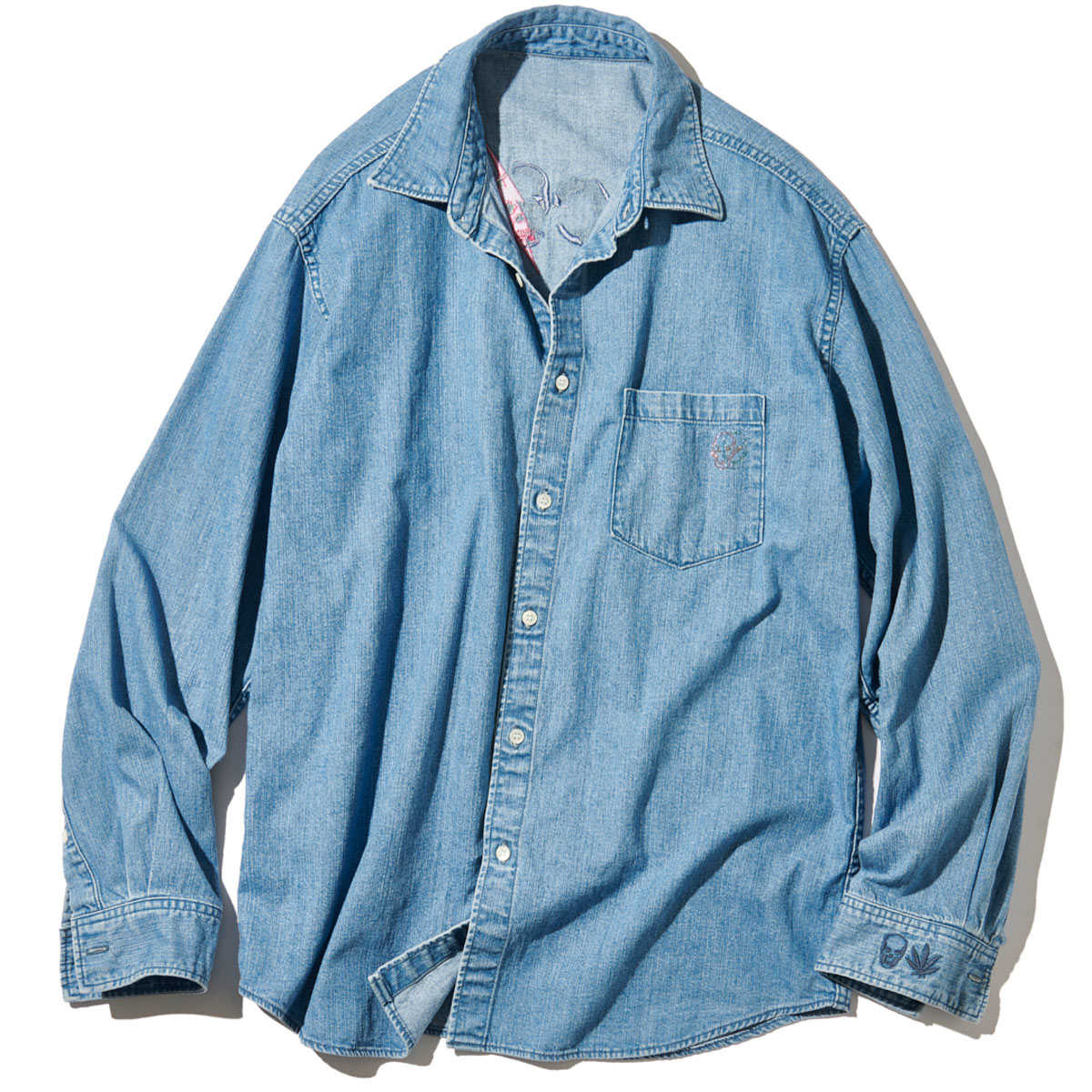 90,200 yen (Lucian Perafine / Lucian Perafine Tokyo Midtown store)
Middle tone simple Deni shirt
Show your personality on the back and details!
A denim shirt that is sure to play an active part in various scenes with a well-balanced tone that is neither too dark nor too light. The point is that it is made of 100% cotton but is a little thin and can be worn easily. At first glance, it has a simple design that does not look like this brand, but the icon skull and leaf are designed on the chest and cuffs. In addition, the back is decorated with lettered embroidery to create a style that stands out.
[デンハム]
DENHAM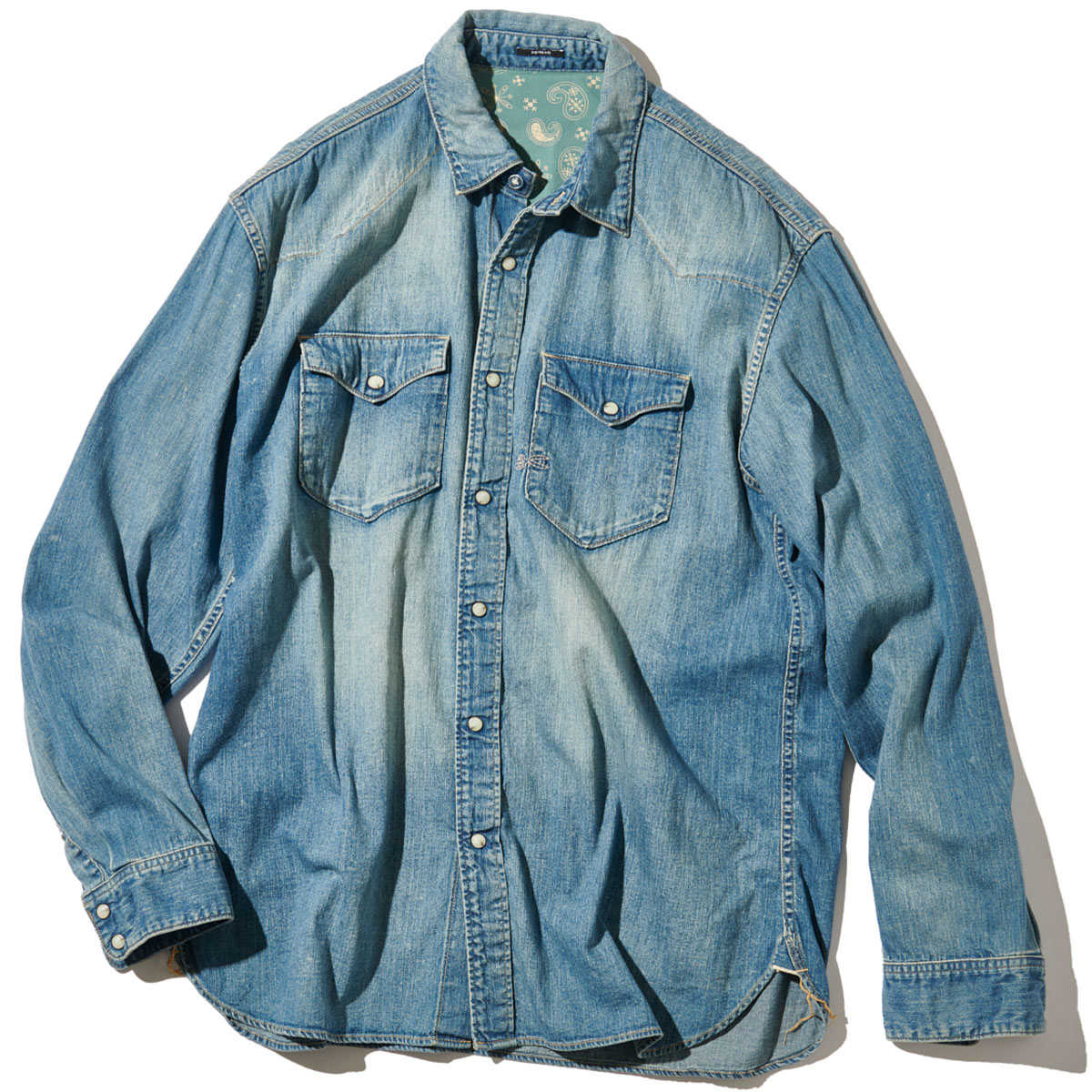 44,000 yen (Denham / Denham Japan)
In a real vintage atmosphere
You can dress wild!
A western shirt that allows you to see the light blue that does not become heavy by firmly expressing the realistic color fading. Thanks to the compact collar and slim chest pockets, you can wear it neatly. Easy to put on and take off because of the snap button that is typical of Western specifications. You can hear plenty of denim brand-like commitments such as atari and gusset specifications.
Photo = Koki Marumasu Styling = Takumi Tagawa = Yuta Yagi
photo: Kouki Marueki (BOIL) styling: Takumi Tagawa (remix) text: Yuta Yagi

Follow Us
Get the latest information on Safari Online.
Source link