Fashion
[Sneakers]Seasonal sustainable sneakers for fashionable people! | Fashion | Safari Online
2022.06.02


[Sneakers]Seasonal sustainable sneakers for fashionable people!
It's a bit difficult to do something directly for the global environment!? Because you can contribute just by choosing a sustainable brand. Moreover, if it looks stylish, it will be very satisfying. These days, people who are conscious of sustainability = fashionable people, can be seen as such. Above all, if you can do something "Sustainable" without trying too hard, nothing feels so good, right?
Brands that handle sneakers in particular are proactive about sustainability. From recycled materials, non-animal-derived materials, manufacturing methods, and transportation, it seems that they are searching for methods that do not burden the global environment in various processes until sneakers are completed. If you want to buy a new pair of shoes, please choose from the following 6 brands.
[オールバーズ]
ALL BIRDS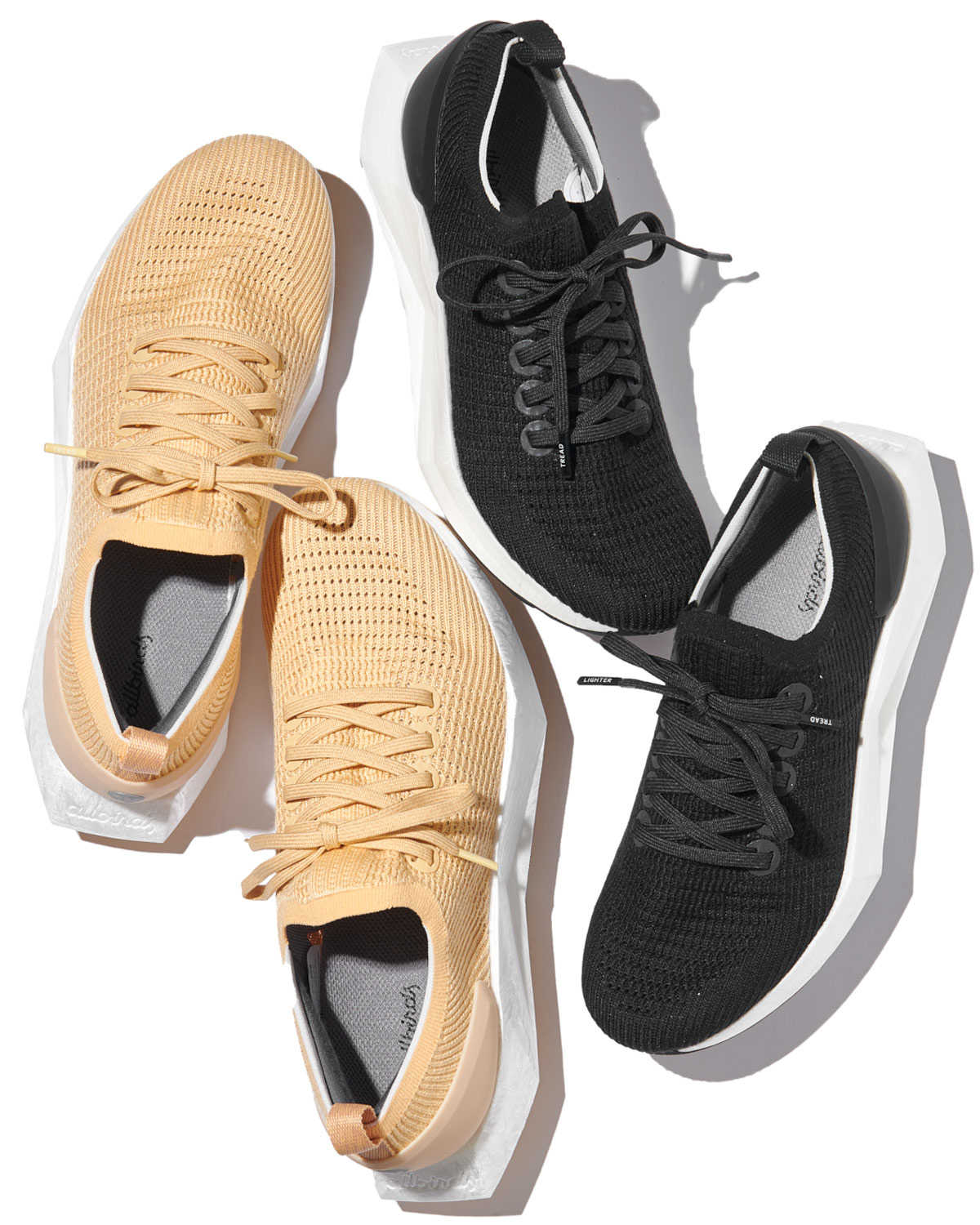 21,000 yen each (Allbirds)
Environmental initiatives and attitudes
One pair that DiCaprio sympathizes with!
The shoes brand which started in San Francisco in 2016. This "Tree Flyer" is equipped with bio-based high-performance midsole "Swift Foam" that has excellent cushioning and high energy return to reduce the burden on the foot. The upper also uses eucalyptus fibers to provide excellent breathability and support comfort. A popular brand among fashionable celebrities.
[オン]
ON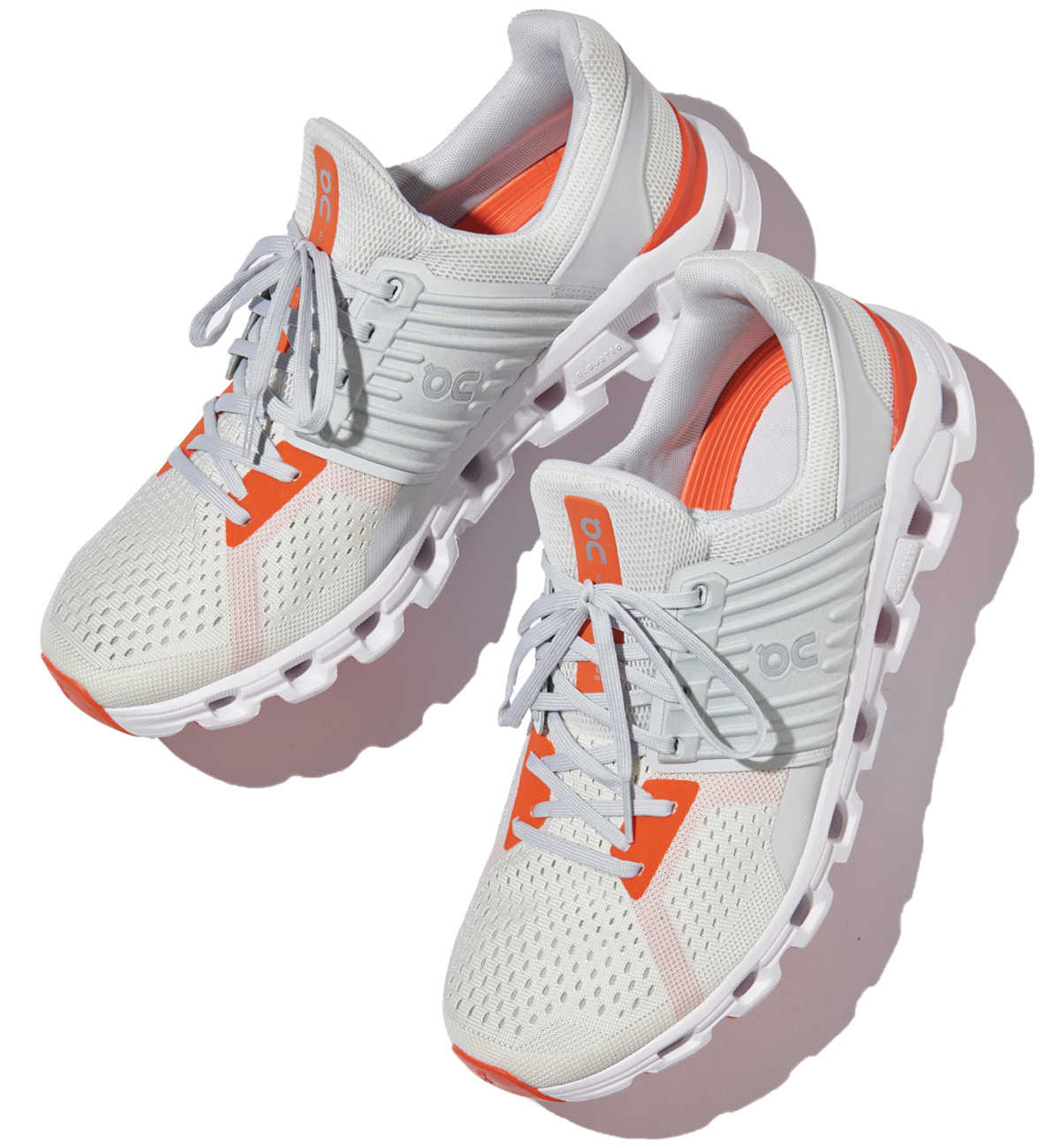 17,380 yen (On/On Japan)
Attracting attention around the world
Super comfortable running shoes!
"Cloud Swift" was developed for middle-distance runners who enjoy city runs. This point is the upper using "sustainable engineered mesh". The opening has a wrap structure and is easy to put on and take off. The lining, shoelaces, side panels and forefoot reinforcement work together to hold the entire foot firmly in place.
[ヴェジャ]
VEJA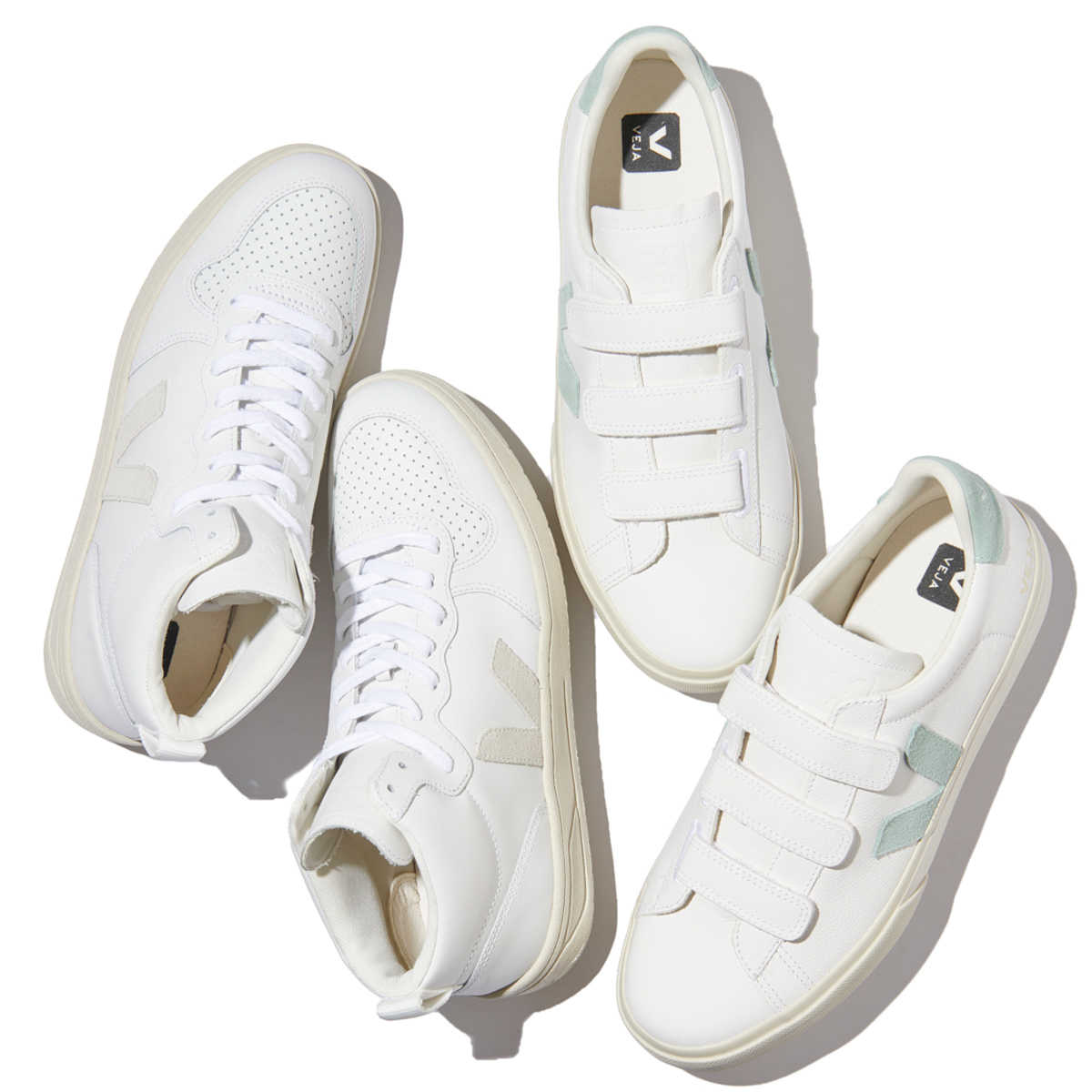 Right: Low cut 26,620 yen Left: High cut 29,040 yen (Veja/Seed Corporation)
Loved by LA celebrities.simple but
"Sustainer" full of commitment!
A French brand that pursues sustainability in the working environment and transportation method used to create materials. All models use not only recycled materials, but also natural rubber and organic cotton from the Amazon, as well as careful handling of water in the leather tanning process. Because of its simple appearance, it is highly popular among women.
[エコアルフ]
ECOALF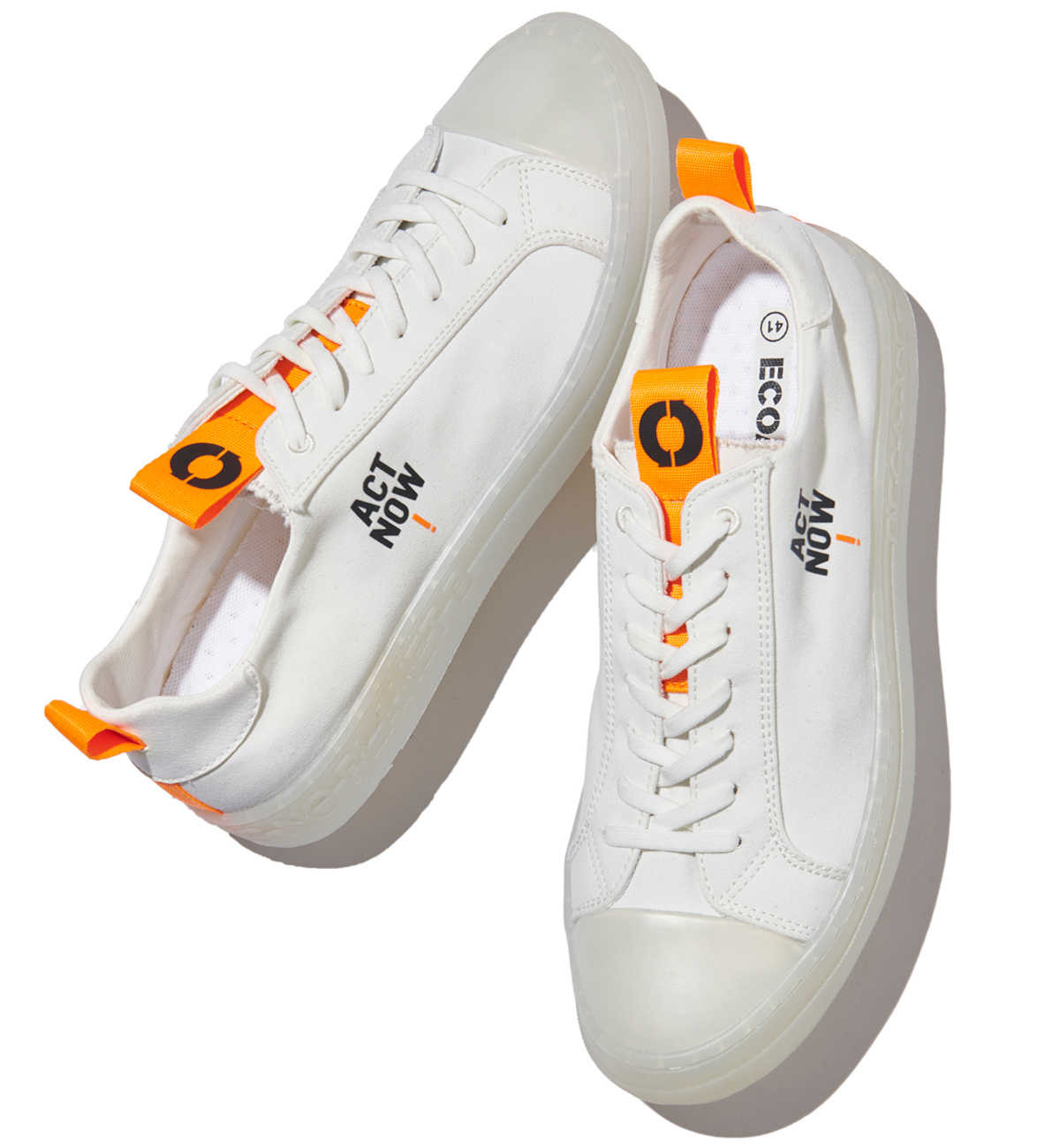 9900 yen (Eco Alf / SANYO SHOKAI customer support)
A pair of clean thin form
Excellent compatibility with wide pants!
A pair of sustainable brands that started in 2009, "ACT NOW! Sneakers" are authentic canvas sneakers, but in fact, they use recycled nylon for the upper and 100% recycled rubber for the sole. While you can add a clean impression to your style with a natural texture, the orange tab accents give an impression of lightness. Another great point is that it is easy to care for at home.
[クレイ]
CLAE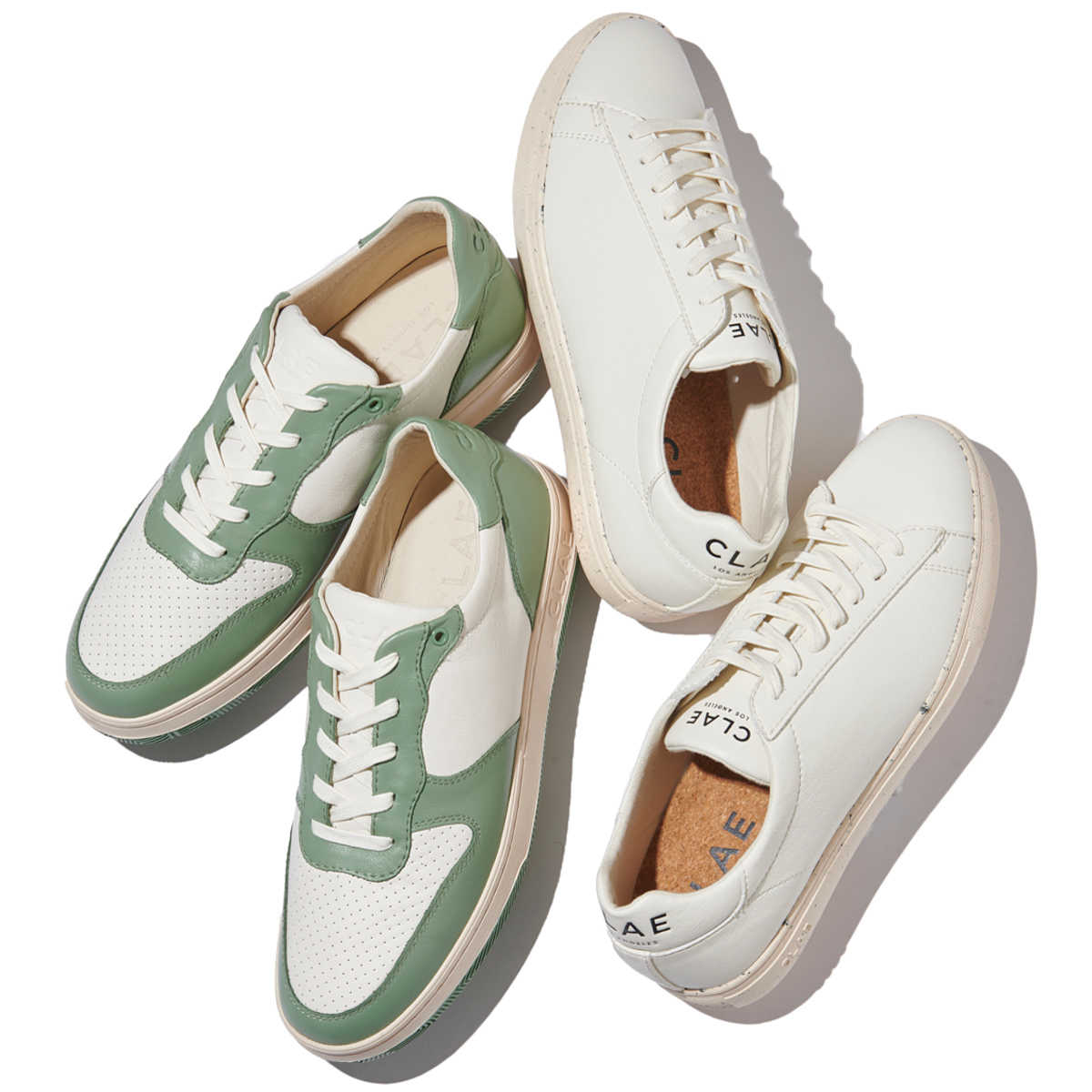 Right: Vegan leather white 20,900 yen Left: Real leather white x green 22,000 yen (Clay/Concord Showroom)
Focus on material development
LA design brand!
A shoe brand established in 2001. Based on the concept of leather shoes worn after skating, we have developed items that combine the comfort of sneakers with the dignity of leather shoes. The upper on the right uses synthetic leather with excellent flexibility and durability, and the sole contains tips made from discarded plastic. The design on the left looks like an updated classic court shoe.
[テバ]
TEVA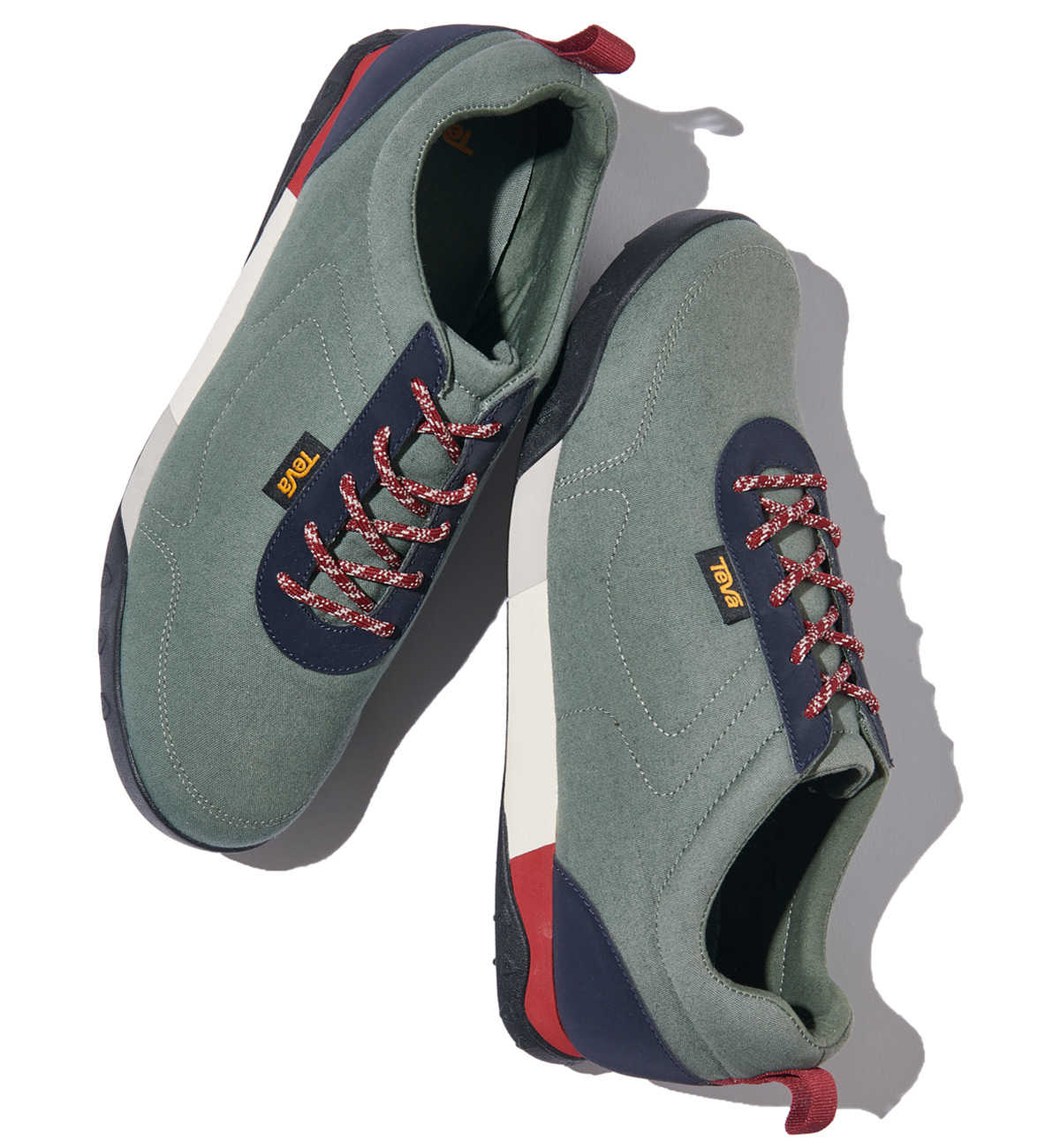 11,000 yen (Teva/Deckers Japan)
Because of close contact with the outdoors
Making it possible to give back to nature!
The brand that created the world's first sports sandals in 1984 is also active in environmental considerations, partly because it originated in the Grand Canyon. The eye-catching light coloring of this shoe is made of a blend of plant-derived fiber Tencel and cotton with a water-repellent finish on the upper, combined with synthetic leather.
Photo by Kouki Marumasu Styling by Takumi Tagawa Text by Yuta Yagi
photo: Kouki Marueki (BOIL) styling: Takumi Tagawa (remix) text: Yuta Yagi

Follow us
Get the latest information on Safari Online.
Source link