Fashion
A collection of fashionable outfits for adults! How to use a cheerful patterned shirt in the city? | Fashion | Safari Online
---
A cheerful patterned shirt that makes you want to wear it for some reason as the exciting summer approaches. Even if it's said to be flashy, it's a season that makes you feel better, so it's a chance to incorporate it into your outfit. But don't worry. Even with such a patterned shirt, there are tips to wear it like an adult!
Click here if you want to see more fashionable outfits for adults!
---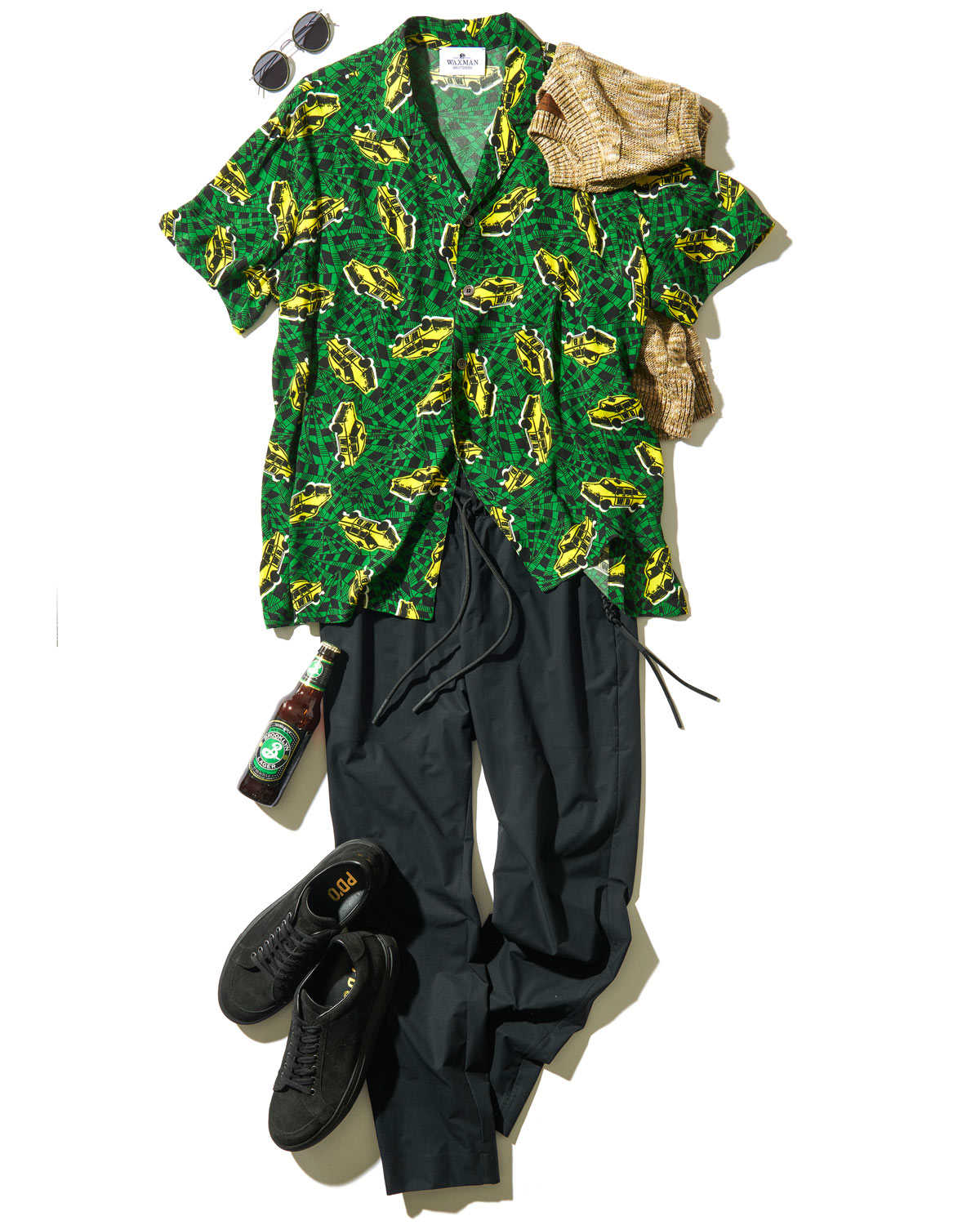 Make the shirts other than the patterned shirt astringent
Produce an urban feel!
The season is finally summer. It is also the season when you can wear "patterned" things without hesitation. Among them, the flashy short-sleeved shirt has a lot of resort feeling, so if you get the hang of it, you can wear it like an adult. Of course, if you want to go to a resort area in a real way, you can wear shorts and wear it straight without thinking deeply. But what about wearing it in the city? It may float as expected. So this time, I will introduce the technique of wearing a patterned shirt in the city. First of all, the leading shirt has a playful "yellow cab" pattern. The color is quite lively, but the point is that black is included in the pattern. Because you can pick up black with your pants. This black link is definitely the most important point here because it is a trick that is organized in the city. This time, I chose black tapered pants and tried to get a clean look. Moreover, if you add a sporty atmosphere with the shakashaka material, even black will not be heavy. More important is choosing your feet. It's a cheerful shirt, so it's easy to think that it's a pair of sandals, but if you tighten it with leather sneakers, it won't give you a strange impression. However, if you are interested in sandals, you can keep them mature by using leather sandals. How easy is it to coordinate an adult's flashy shirt? By all means, try to make good use of the patterned shirts that you wore only in the resort area in the city!
Shirt 28,600 yen (Waxman Brothers / Tomorrowland), Knit vest on shoulder 33,000 yen (Tomorrowland Trico / Tomorrowland), Nylon pants 26,400 yen (Helly Hansen x One Gravity / Estnation), Sunglasses 52,800 Yen (Ivan 7285 / Ivan 7285 Tokyo), sneakers 25,300 yen (Pantofora Doro / Kamei Proact)
Photo = Tomio Masashige Styling = Takumi Tagawa
photo: Tomoo Syoju (BOIL) styling: Takumi Tagawa (remix)
* All prices include tax, with exceptions.

Follow Us
Get the latest information on Safari Online.
Source link