Sports
[Highlight article]Session.7 "Why athletes engage in social contribution activities" | Sports for Social
"Sports for Social Summit 2022 summer", an online event for sports and social contribution, will be held from June 7th (Tuesday) to June 9th (Thursday), 2022. We will introduce the highlights for each session.
Session.7 is "Why do athletes engage in social contribution activities?"
Introducing the speakers, Takashi Toritani (former professional baseball player), Tomoko Hagiwara (former swimmer / participating in the Sydney Olympics), and Mizuki Fujii (former badminton player / London Olympics silver medal). To do!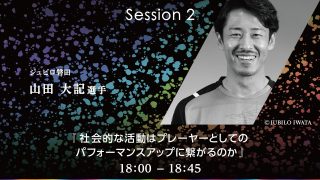 [Introduction of highlights! ]Session.2 "Does social activities lead to improved performance as a player?"Sports for Social Summit 2021 has ended. It is also sold in the archive! Click here to purchase …
"Children who can't wear shoes" to know by going to the site
Takashi Toritani (former professional baseball player) runs the "RED BIRD Project" as a director of the general incorporated association Red Bird. Launched in April 2015, this project focuses on delivering "shoes" and "stationery" from supporters to underprivileged children in Asia.
–What made you start to come into contact with social contribution activities?
Toritani)As a social contribution activity myself, I started by visiting a children's hospital in Okinawa immediately after I became a professional. Having been doing activities for such children for a long time has led to activities to bring shoes to children overseas.
-I see. How did the "RED BIRD Project" start?
Toritani)Originally, I received a consultation from the glove maker who was indebted to me, saying, "I have made about 100 gloves that cannot be used due to the problem of engraving." I bought the surplus gloves cheaply and tried to bring them to a country where I don't play much baseball overseas.
Let's play baseball together locally! I thought, but when I went there, I didn't wear shoes or T-shirts, so it wasn't about baseball.
I strongly felt that there was something I could actually do, not a glove. Among them, it was impressive that there were many children who did not wear shoes or never wore them. When I think about it in Japan, children quickly change the size of their shoes, and there are many shoes that I don't wear often, so I started by collecting and bringing those shoes.
–Why did you decide to work overseas?
Toritani)Considering the meaning of "spreading baseball," I thought it was overseas rather than Japan, which has become widespread to some extent. I thought it would be better to have a country such as the Philippines or Myanmar that knows little about the sport of baseball.
After I started to bring my shoes, I went to various places such as refugee camps in Thailand.
— As items expand from shoes to stationery, it will be a little far from Mr. Toritani's specialty, baseball, and the sense of scale will expand and it will become more difficult. Why are you also working on delivering stationery?
Toritani)Corona had a great influence on the fact that we started to work on delivering stationery. Since shoes are sometimes used, it has become very difficult to take them overseas. In addition, shoes are bulky and heavy, so I decided to bring "stationery" as well, which means that I can carry more at one time and that I can collect new items. It was sometimes difficult to continue without making changes in this way, so we are gradually changing the shape.
— It's easy for famous people to be seen as posing for social contribution activities, but it's wonderful to think about "continuation" and change activities in difficult situations.
What is your motivation to continue?
Toritani)After all, I feel that I am blessed to some extent when I am in Japan. Previously, when handing over shoes, children just put their feet in and didn't try to "wear". I had only worn sandals, so I just put my foot in and it stopped. Seeing that, I realized that what we take for granted is not the case.
When I'm active, I can only go off-season, but through interacting with underprivileged children, I felt the gratitude of my environment and the meaning of flattening my senses.
"Working on what you want to do" is a social contribution activity
–Mr. Hagiwara has an image of actively engaging in social contribution activities such as the Tomoko Hagiwara Cup, the Nippon Foundation HEROs Ambassador, and water activities.
Hagiwara)Thank you. But even in that activity, it wasn't an activity that I started thinking "I want to contribute to society!" I don't have the feeling that "because I'm an athlete, I have to do social contribution activities" or "because I'm a little famous, I can't do bad things".
-That's right! Certainly, the Hagiwara Tomoko Cup was also a story from a member of the Yamanashi Swimming Federation.
Hagiwara)I agree. The Fukushima Tournament of the Tomoko Hagiwara Cup also started from the point where I talked with people involved in swimming in Fukushima Prefecture after the earthquake and thought, "I want to help." Rather than wanting to contribute to society through the tournament, I want to convey to the children what I have experienced. It looks like a swimming competition or training camp.
–Isn't there a voice from people around you saying, "Hagiwara-san is amazingly contributing to society?"
Hagiwara)Thankfully, we sometimes hear that kind of voice. But from my point of view, I just think, "Oh, this was a social contribution!" It's just that I've continued with the desire to support the children.
–Have you learned anything while continuing these activities?
Hagiwara)At the Tomoko Hagiwara Cup, I also talk with the sponsor. Having contact with society in this way is a great learning experience, and I think it also leads to my own growth.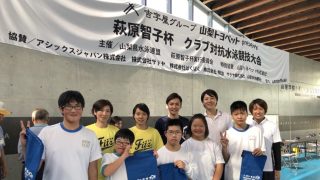 A place where children can improve themselves and connect their dreams-Tomoko Hagiwara Cup-Tomoko Hagiwara, a former swimmer who also participated in the Sydney Olympics. Did you know that the "Tomoko Hagiwara Cup", a tournament for elementary school students, has been held for 20 years since she was active? Mr. Hagiwara not only bears her name, but also plans the tournament and negotiates with sponsors. There was a simple and pure desire to "see the growth of children." …
The highlight of this time
This time, Mizuki Fujii, a former badminton player, will be the moderator. Mr. Fujii himself has a strong desire to give back to her children, such as holding a badminton tournament in her hometown of Kumamoto.
"Social contribution activities can be done once, but I feel that it is difficult to continue. It is also important to get the cooperation of the people around me. At the badminton tournament that I continue in my hometown, I myself am a child. There is also a feeling that I am thinking that I will do my best as our goal. (Fujii) "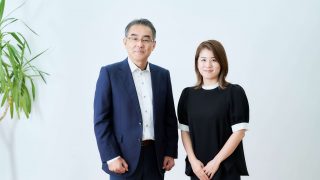 [Interview]Badminton, Mizuki Fujii x J-TEC-Thinking about injuries and rehabilitation- (Part 1)This serialization conveys the relationship between regenerative medicine and sports with Japan Tissue Engineering Co., Ltd. (J-TEC), which advocates "regenerative medicine as a matter of course". (4 times in total) So far, we have interviewed Mr. Kenichiro Hatake (hereinafter referred to as Hatake), the representative. From the 3rd time, we will welcome Mizuki Fujii, a silver medalist of the women's badminton London Olympics, who was also a commentator at the Tokyo Olympics the other day, and will unravel the real part about "injury" through dialogue. There are lots of deep stories unique to athletes, such as the inside story of Mr. Fujii's serious injury, a bird's-eye view of injuries, rehabilitation and treatment of injuries that athletes think. …
Mr. Fujii's willingness to learn, which was previously seen in a dialogue with Japan Tissue Engineering Co., Ltd. As a moderator, I will continue to dig deeper into the stories of Mr. Toritani and Mr. Hagiwara!
"Why athletes do social contribution activities" Please look forward to the talk on the day!
Click here for tickets
https://sports-for-social-summit2022summer.peatix.com
Click here for the special page
◆ Session.7 Overview
June 8th (Wednesday) 19: 00-19: 50
Title "Why athletes engage in social contribution activities"
Speakers
Tomoko Hagiwara (former swimmer / participated in the Sydney Olympics)
Takashi Toritani (former professional baseball player)
Mizuki Fujii (former badminton player / London Olympics silver medal)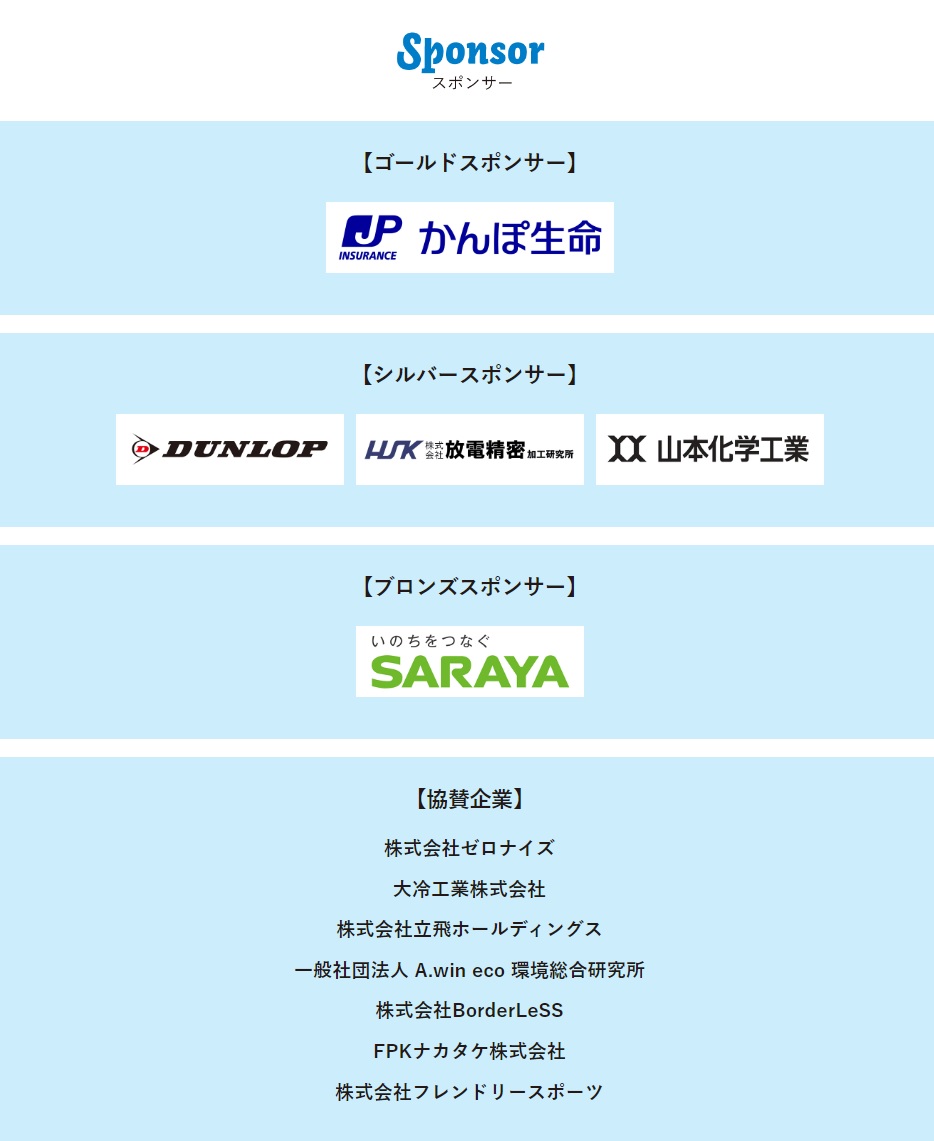 Source link