Sports
[3-minute commentary]Sun protection in marine sports|Sports for Social
At the World Triathlon/Paratriathlon Series Yokohama Tournament (hereinafter referred to as Yokohama Triathlon), we support active women working on triathlon under the title of "Hamatora Girls" project.
What women are concerned about in triathlon is not only physical strength but also "sunburn prevention" and "makeup".
"What should I do if I go out to a competition and get too tanned?"
"I don't want my makeup to come off because of sweat…"
In response to such concerns, the Yokohama Triathlon held a "Triathlon Makeup Course" as a pre-event seminar in cooperation with Shiseido Japan Co., Ltd.
It is full of must-see information not only for triathlons, but also for people who play sports outside, women who like outdoor activities such as camping, and those who want to be active in the summer.
Lecturer: Yuka Ishizuka (Shiseido Beauty Creation Center)
Protects against UV rays while remaining natural
Are there A and B UV rays?
Did you know that there are two types of UV rays, UVA and UVB? Among them, the B wave has strong energy and causes spots and freckles, but only 10% of the total UV dose reaches the ground, and it can be prevented by protecting the skin from direct sunlight.
Ultraviolet A rays account for about 90% of the ultraviolet rays that reach the earth's surface, and are also called "living ultraviolet rays" because they can penetrate clouds, house windows, and car windows and reach the skin.
Is there a limit to the ingredients that can be used in sunscreen?
Sunscreens that are often used in sea scenes such as marine sports. Such sunscreen may wash off while in the ocean. If your sunscreen contains ingredients that are harmful to the ocean, you will wash it away.
From the perspective of marine life protection, products that consider such ingredients are also on sale. The basics of sunscreen are to be kind to the skin and kind to the sea.
If you use ◯◯, the sunscreen will not come off easily even if you get wet.
"Even though I put a lot of effort into applying sunscreen, it ends up being washed off by water and sweat."
In order to solve such a problem, the point is to apply BB foundation after applying sunscreen. By using both together, the degree of adhesion to the skin increases and it becomes difficult to fall off. To make it last longer, let's put the foundation on the skin while tapping it.
A foundation that is resistant to water, sweat, and heat
There are different types of foundation, and each type is determined by what kind of ingredients it is resistant to. Shiseido's "Sunscreen" has a strong prescription against "water", "sweat" and "heat". The protective film thickens with water, sweat, and heat, making it perfect for marine sports such as triathlons.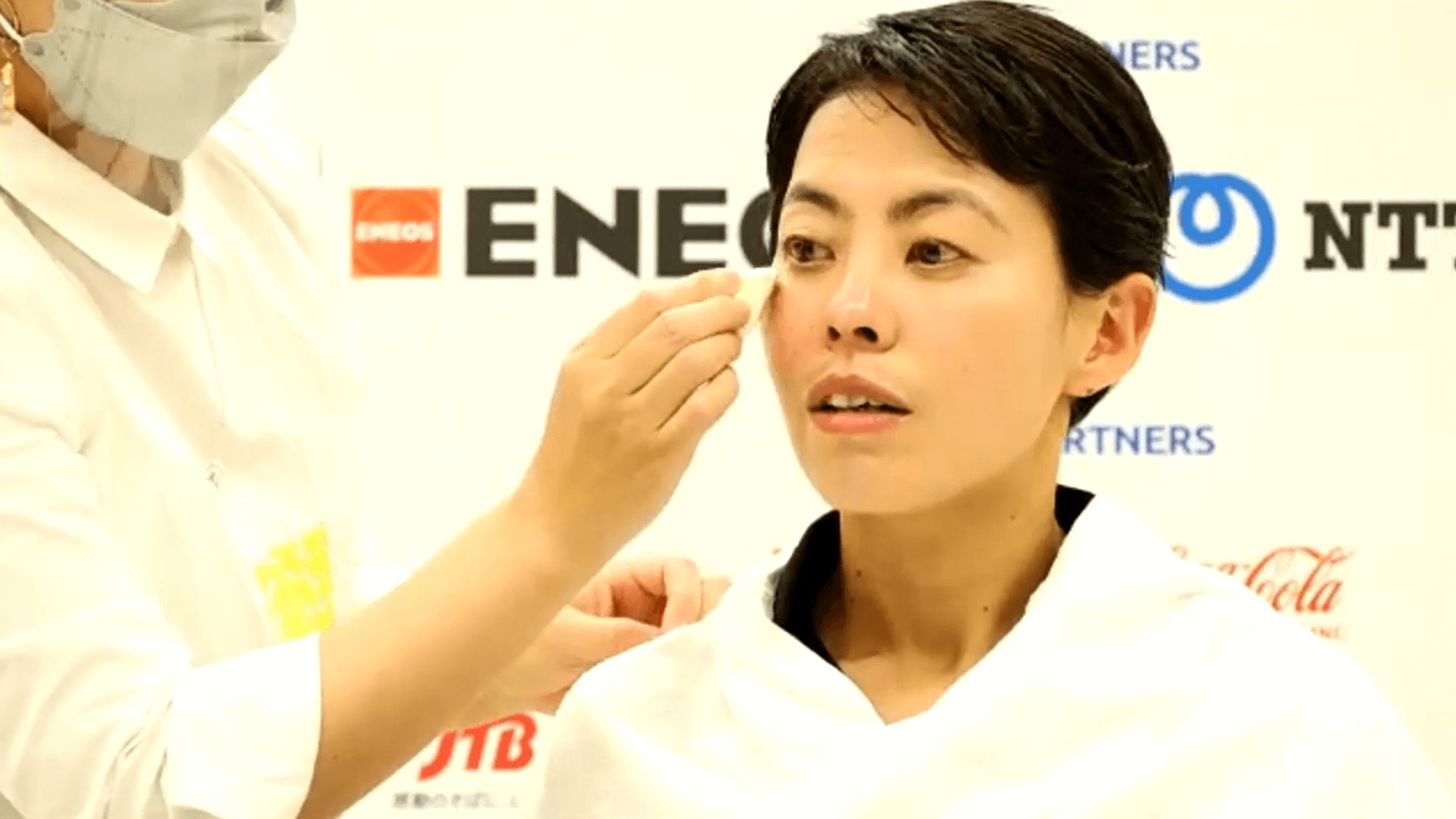 Stick type or spray type sunscreen?
stick type sunscreen
It can be used both as a base and as a touch-up after makeup. It is a transparent type, so it is also recommended for those who want to leave a natural color.
You can apply it to areas of concern without getting your hands dirty, and you can carry it with you during training.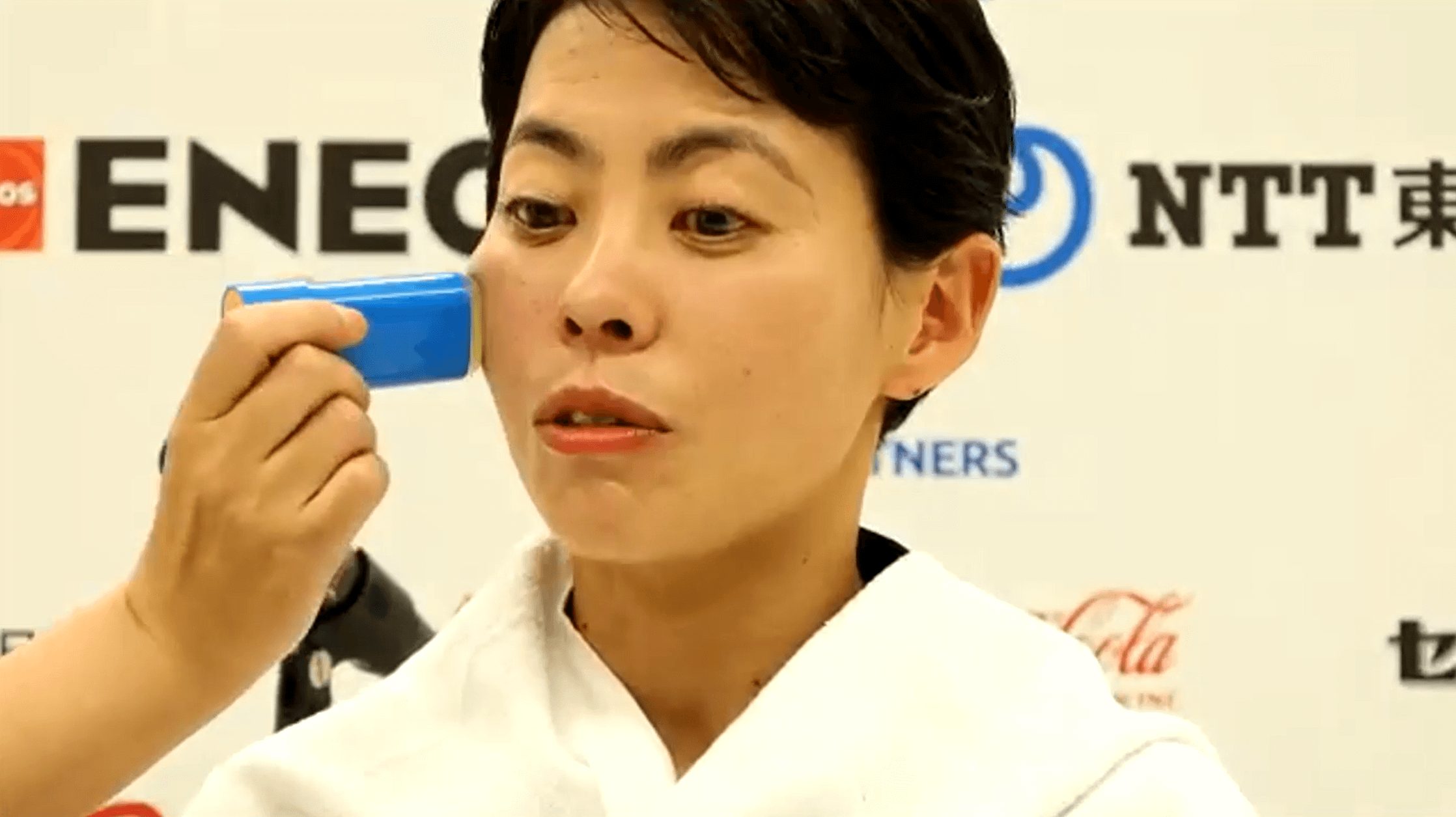 spray type sunscreen
It is a type that is easy to use on the back and the back of the neck that are out of reach. There is also an episode that "only the place where it can not reach has been burnt".
Also, UV rays in the summer are a great enemy for hair. You can easily deal with hair that cannot be covered even if you wear a hat.
The most important thing in UV protection is after care
Did you know that the most important thing in UV protection is "aftercare"?
Even if you protect yourself during training, all UV rays cannot be prevented. Let's protect your skin while using not only lotion and milky lotion, but also sheet masks.
Immediately after training! That's the main point. As with muscles, it is very important to take action early to prevent trouble.
The skin is constantly reborn. If you haven't dealt with it before, it's not too late. By all means, let's practice how to deal with ultraviolet rays, solve skin problems, and continue to enjoy sports.
For those of you who have been having trouble coordinating your summer sun protection, you can enjoy it more freely by learning about UV rays and how to prevent them. You can also see measures that can be taken without physically covering it with a jacket or innerwear from summer sun protection in marine sports.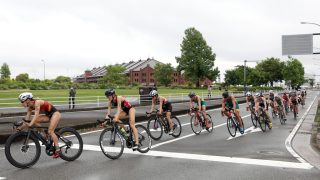 What is "Hamatora Joshi Kikaku" that supports women's triathlon debuts?Approaching the tricks of the Yokohama TriathlonSwim next to the Hikawa Maru in Yamashita Park and run through the Red Brick Warehouse. The World Triathlon/Paratriathlon Series Yokohama University where you can see such a rare sight…
Source link