Sports
Challenge Parkour with UNIQLO sportswear!Try the comfort of the best COSPA "SPORT UTILITY WAER" | GetNavi web GetNavi
UNIQLO is selling "SPORT UTILITY WAER", which is ideal for fitness and sports. This item is worn by professional athletes such as Kei Nishikori and Shingo Kunieda, who are contracted by UNIQLO. In order to experience such a new sports utility wear, the assault editorial staff Noda went to the parkour facility in Edogawa-ku, Tokyo.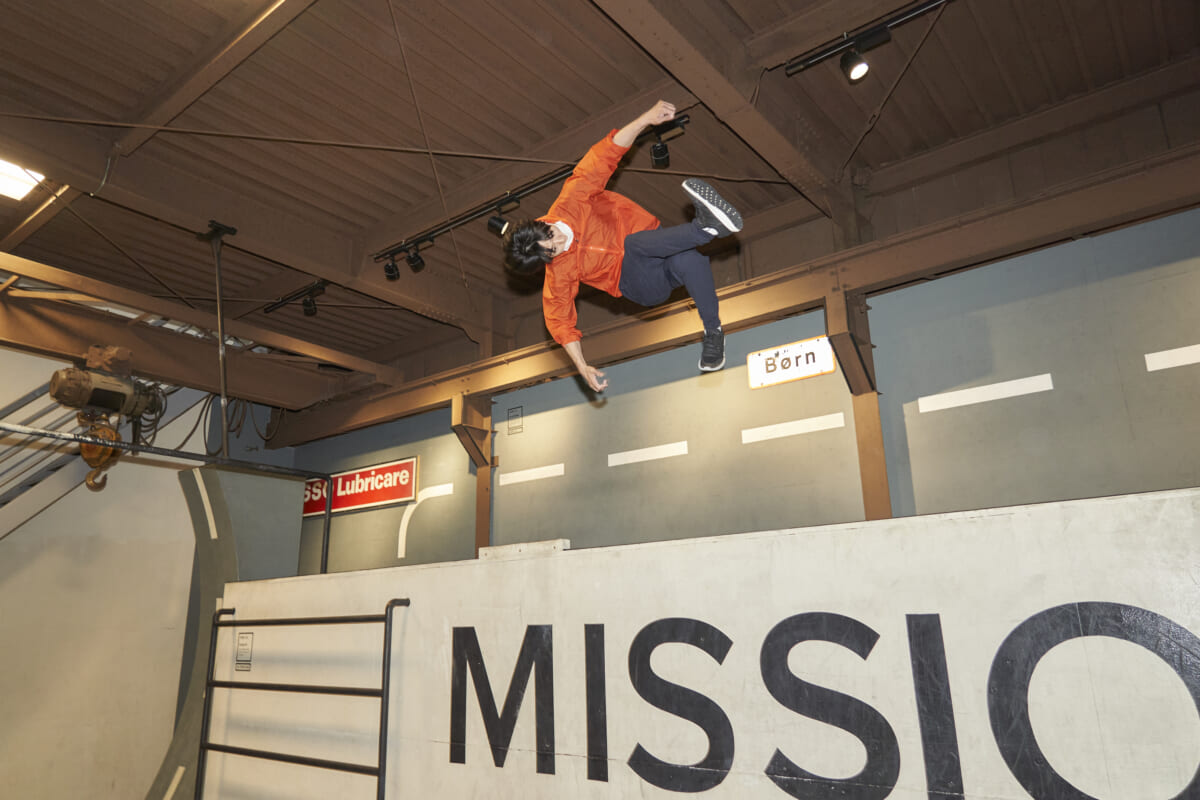 Challenge parkour with UNIQLO sportswear!
UNIQLO apparel that many people will use in their daily coordination. Not only plain hoodies and T-shirts, but also apparel with a quality that you can't think of in the low-priced range, such as pants with a solid shape, is exactly the strongest in COSPA. UNIQLO is like that, but in fact, it has a lot of sportswear.
Well, I think some people don't know about parkour in the first place, so I'll explain it here. Parkour is a sport (exercise method) that trains the mind and body through movements that focus on movement such as running, jumping, and climbing. Currently, parkour is practiced in various styles all over the world including Japan, and there are various ways of thinking about parkour such as mobility, training methods, performances, art, lifestyles and philosophies. It is also a hot competition now that we are aiming for official adoption at the 2028 Los Angeles Olympics.
The movements of the actors of "NO MORE Movie Thief" that flow before the main movie starts in the movie theater are also parkour, and recently the movie "Bubble" has also adopted parkour.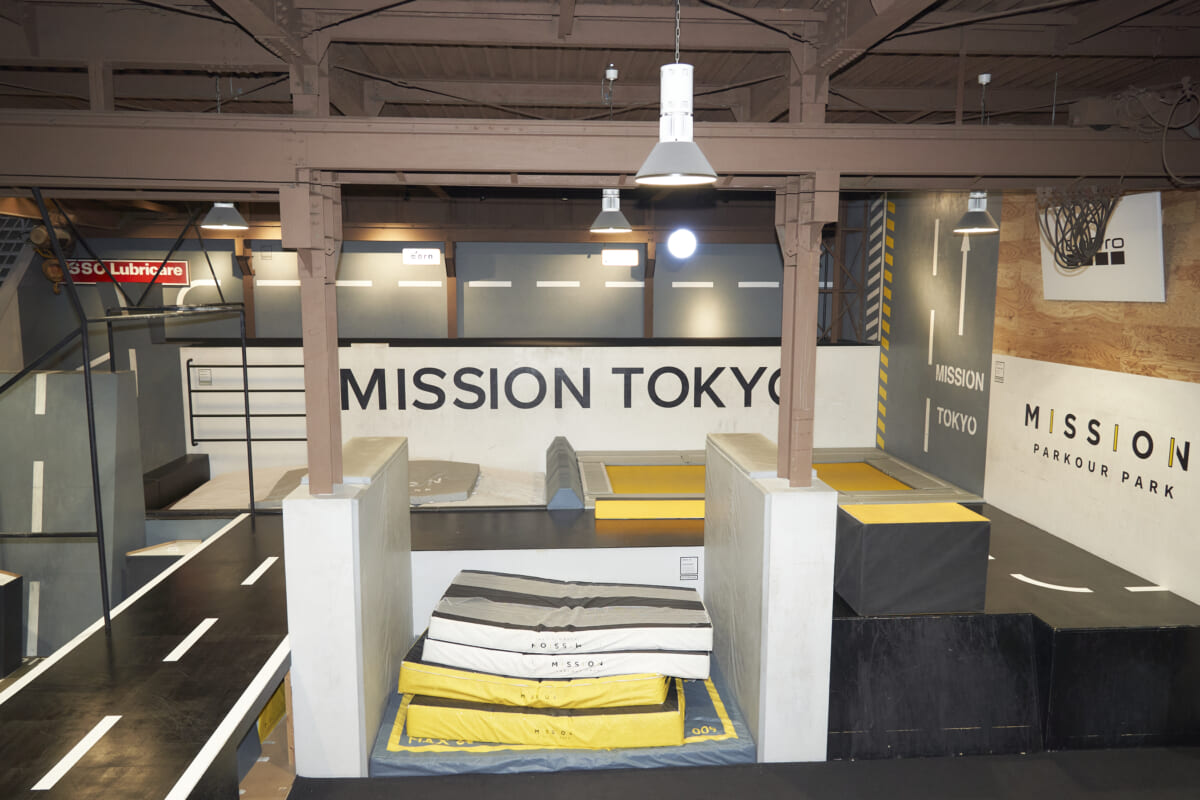 Two parkour players appeared on the day. "MISSION PARKOUR PARK TOKYO" presided over by YUUTAROU and TEN. A handsome guy who runs up the wall, jumps over obstacles, and jumps from building to building.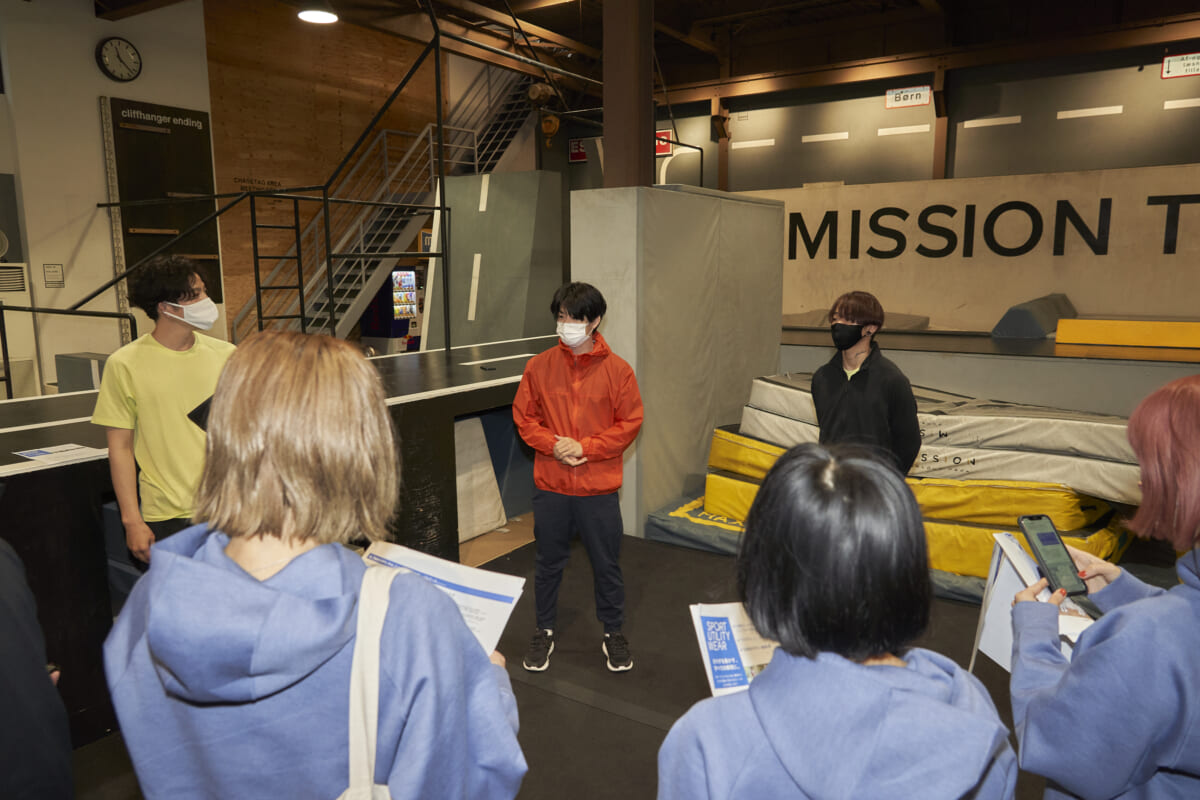 First of all, from the training to stand on a bar like a balance beam and balance with only one foot. Mr. YUUTAROU will proceed while maintaining a beautiful balance, but since I am an elderly person, I was fluttering and fell on the way many times (laughs).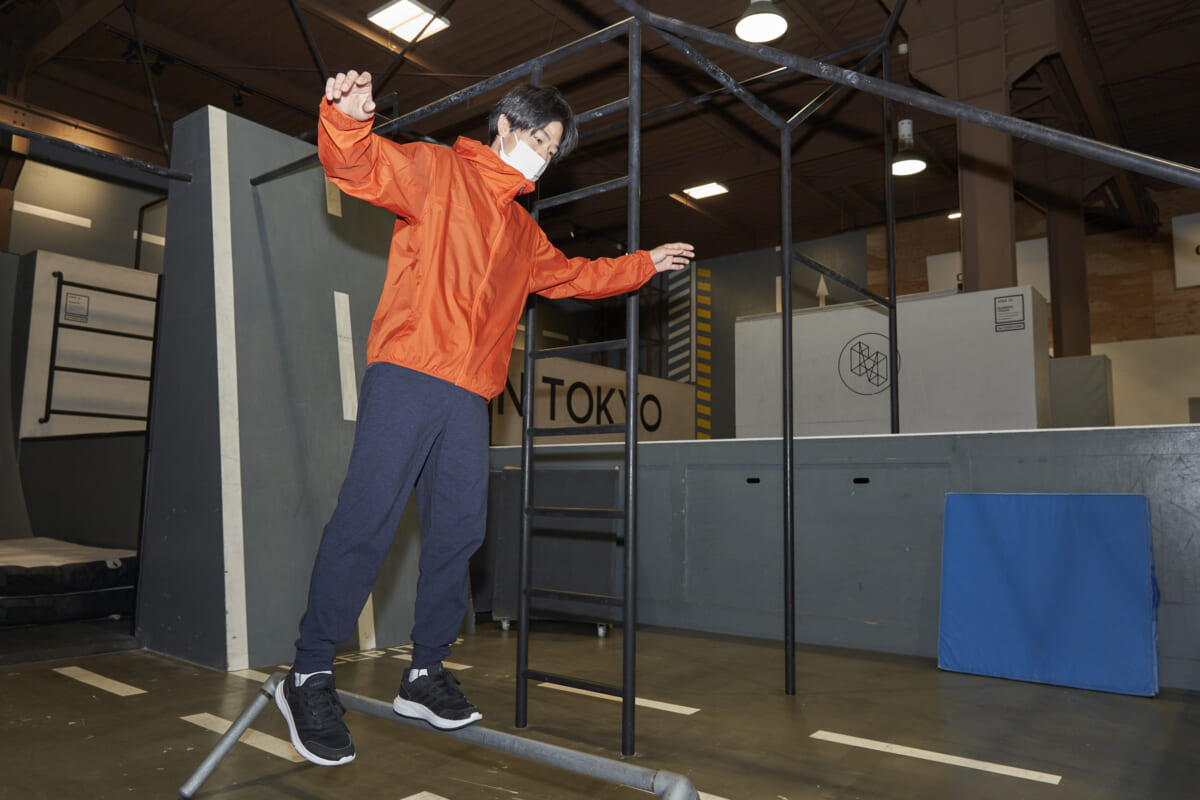 After practicing standing on one leg on the balance beam for about 10 minutes, the next training is to jump over obstacles such as the vaulting box. It is said that this kind of movement is called "volt" in parkour, and it is a technique used when overcoming obstacles about the size of the waist such as handrails and guardrails. There are various types of vaults. What we experienced was a beginner's vault.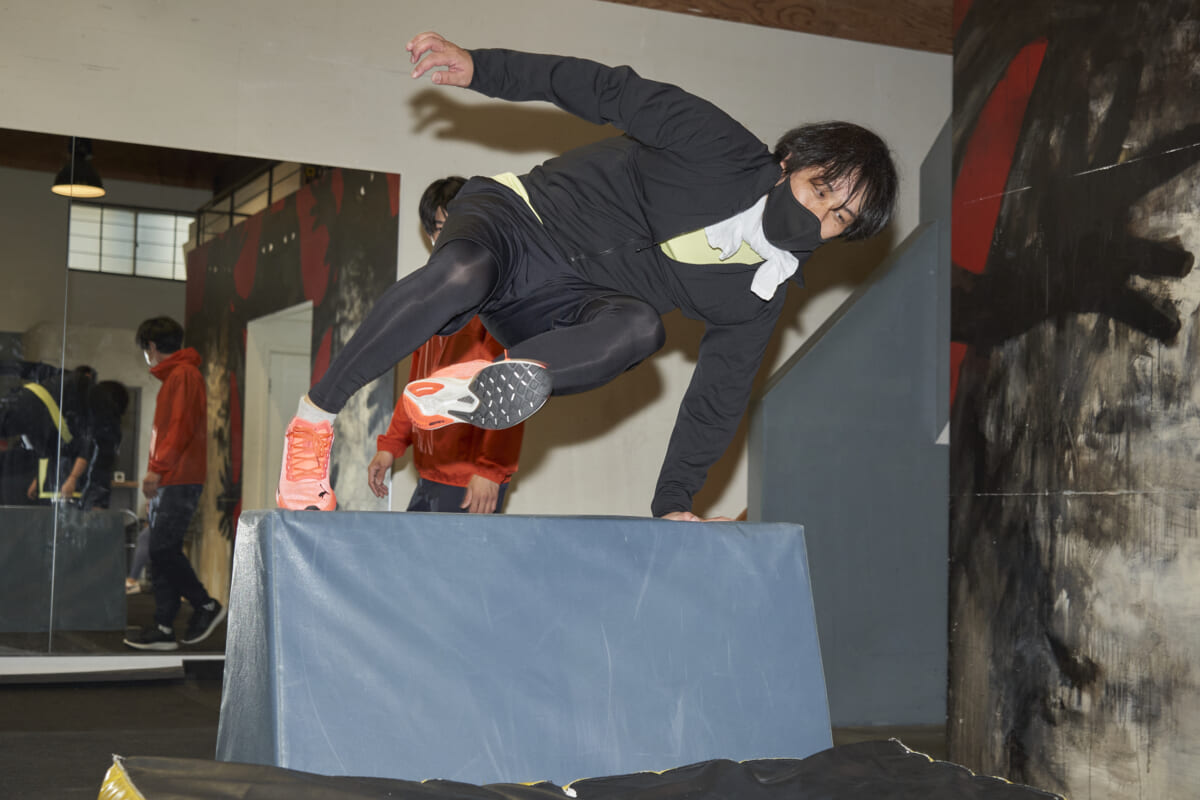 The author wears a new UNIQLO product. The "Ultra Stretch Active Jacket" worn as a jacket is stretchy and has just the right amount of space around the shoulders, so it does not get in the way in sports at all. "Aerism UV Cut Performance Support Tights" are soft to the touch, so you don't have to worry about wearing them. And both have a nice UV cut function in the coming season.
The "Dry EX Crew Neck T-shirt (Short Sleeves)" and "Dry EX Shorts" are comfortable to wear for the author who usually uses UNIQLO for T-shirts and underwear. What surprised me was that even if I wore it, it wasn't sticky and smooth. It has excellent elasticity and is easy to move. It is the perfect wear for people who exercise to the fullest with their whole body like parkour.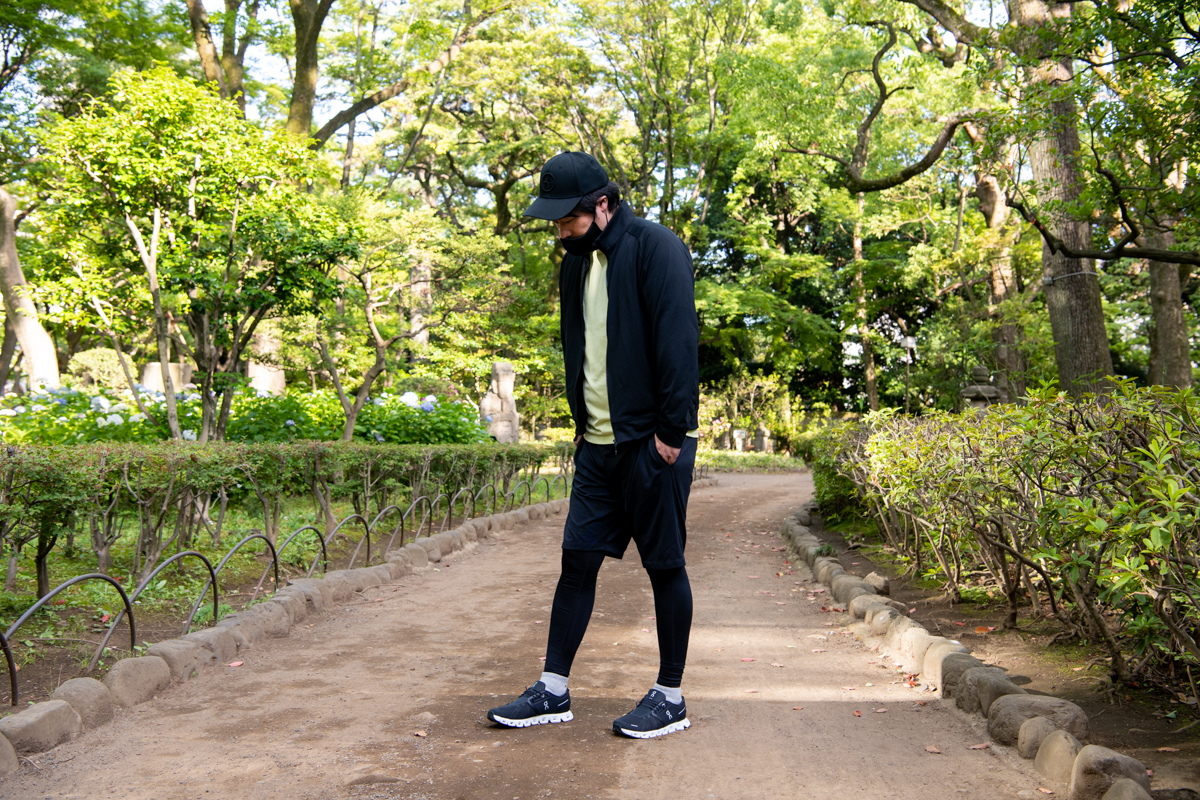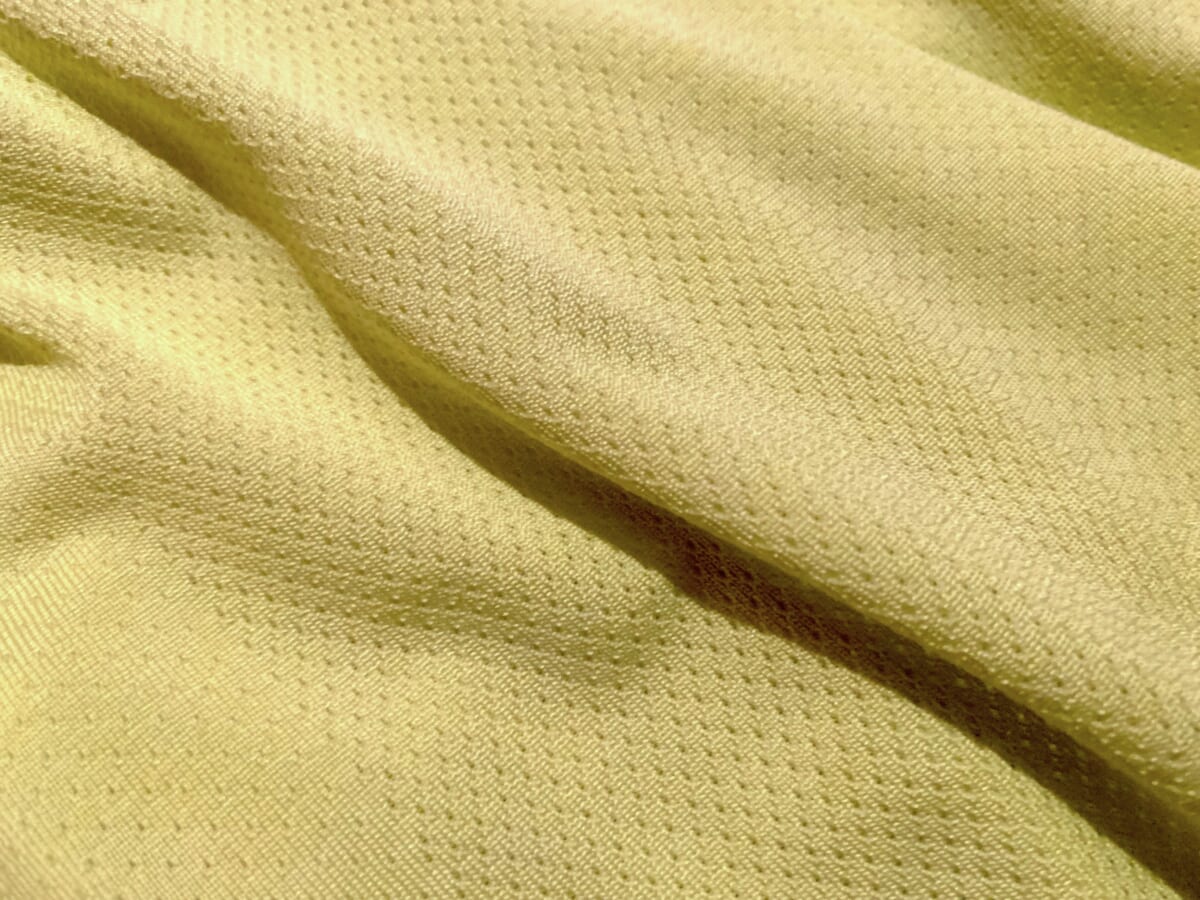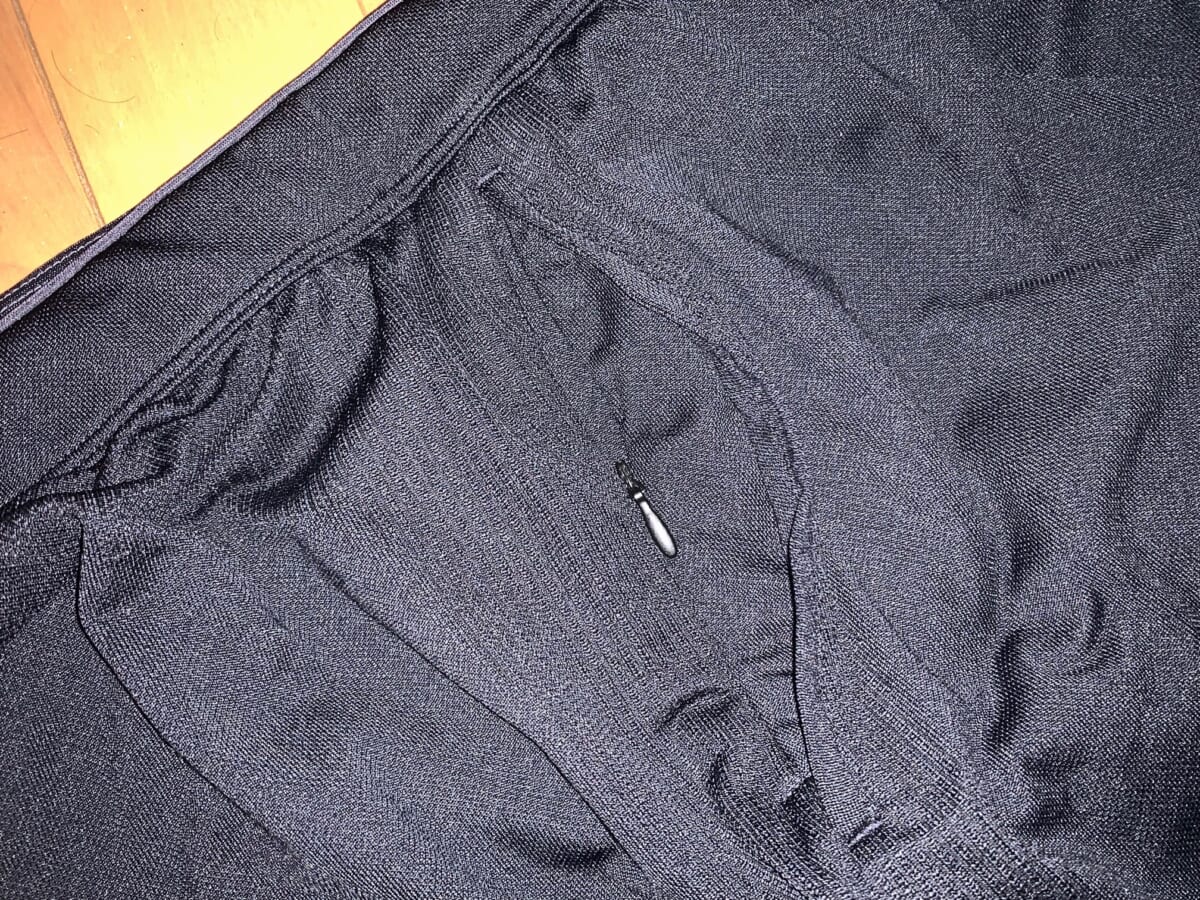 At a later date, I also tried climbing Mt. Takao. The feeling of wearing this sports utility wear is very light, it is easy to move, and it feels great on the skin. The gentle sweat that I got when I climbed the mountain dried quickly, so I had the impression that it was ideal for the outdoors. I also wash T-shirts frequently, so I'm glad that they dry quickly. Moreover, even if you coordinate this item in total, the price is less than 9000 yen, and UNIQLO has a high cost performance.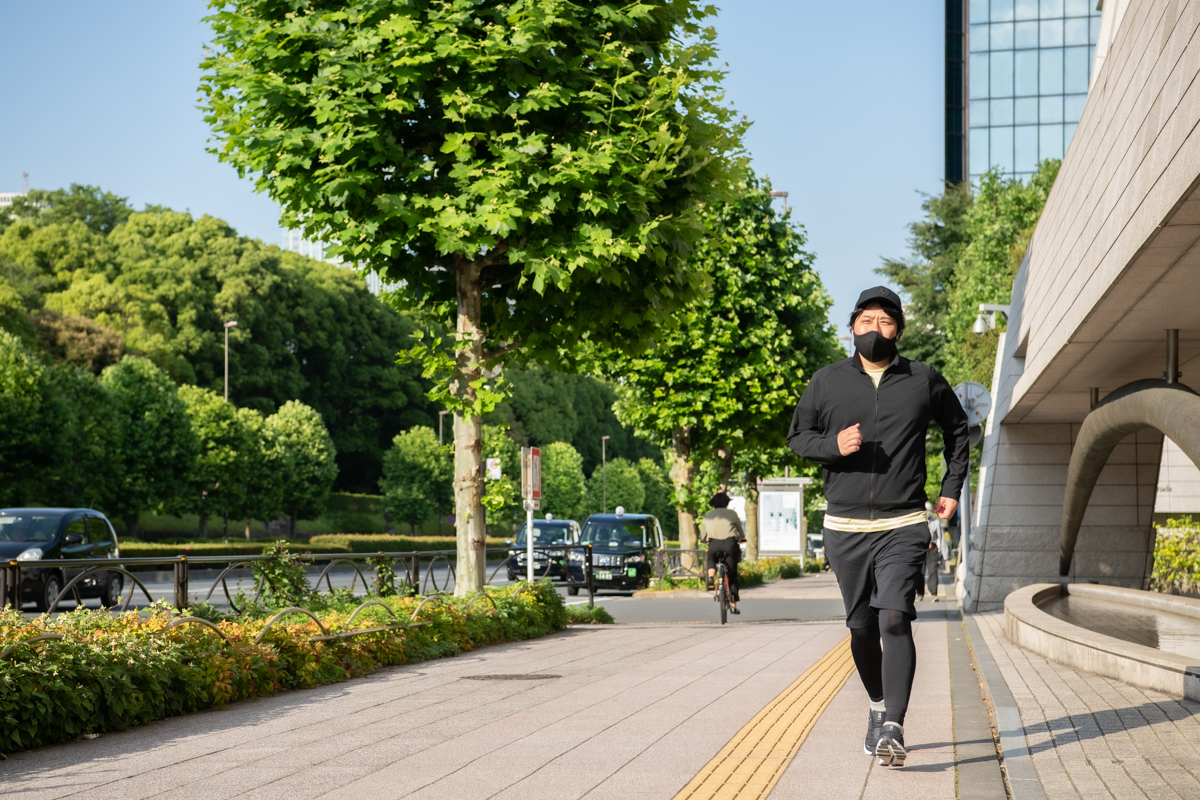 [Photo gallery (tap the image to enlarge)]